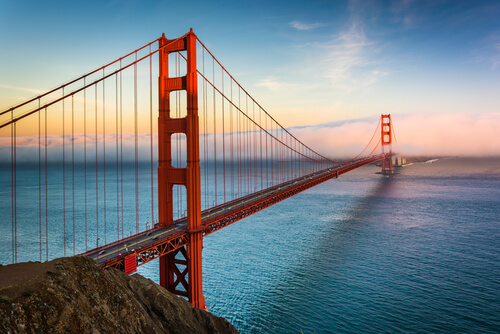 The Best Service in San Francisco:
Our team of auto transportation specialists are trained and prepared to manage every aspect of your vehicle transport. We are able to ship any size vehicle, boat, motorcycle and freight shipment to anywhere you need. You will have someone to assist you every step of the way. When you use our transportation shipping services, you can expect nothing but the best and to always be treated with exceptional customer service.
About San Francisco California:
The City By The Bay: charm, cuisine, and avant-culture in one of the world's greatest natural settings. Ride a cable car, windsurf the Golden Gate, or scribble poetry in a North beach cafe. Power-shop. See an opera, then club-crawl through cyber-cool SoMa. San Francisco is quite small, yet its hilly terrain and patchwork demographic profile gives it more distinctly defined neighborhoods than a city five times its size. As a result, the sights, sounds and flavors of this community—and even its climate—can change within a single block.
Fun Facts About San Francisco:
– Irish Coffee was invented in San Francisco.
– Denim jeans were invented in San Francisco for the Gold Rush miners who needed tough, comfortable clothing
– Francis Ford Coppola famously wrote large portions of The Godfather Trilogy in Caffe Trieste, the first San Francisco coffee shop, established in 1956
– There are over three hundred coffee houses within the city boundaries of San Francisco
– The original United Nations charter was drafted and signed in San Francisco.