Car Shipping Oklahoma to Iowa
The US is a large country and sometimes, it is not practical to drive long distances. If you're considering car shipping from Oklahoma to Iowa, Nationwide Auto Transportation can help facilitate the process. With more than 12 years of experience in auto transportation, you can rely on us to handle the logistics from inquiry to delivery, and at every step along the way.
We ship vehicles, classic cars, SUVs, motorbikes, and boats between any locations in the U.S. mainland and to all major ports.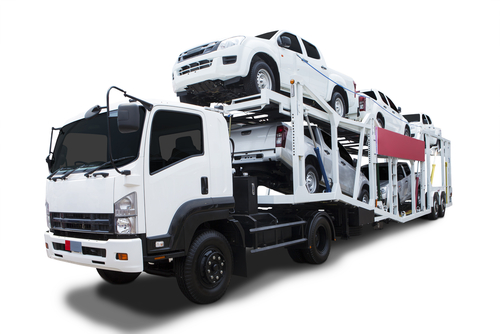 Why Car Shipping
Oklahoma

to

Iowa

?
Since our inception, Nationwide Auto Transportation has pioneered the vehicle shipping industry. We have facilitated car shipping from Oklahoma to Iowa for:
Private individuals moving from

Oklahoma

to

Iowa

. Families sometimes prefer to fly instead of driving, or to drive in one car and ship the other. Individuals who buy cars locally and want to ship them out of state. Car shipping saves time, fuel and wear and tear on your new vehicle.
Students. Going to college is a big step and driving long distances through desolate areas can be unsafe. Instead of letting them drive, ship the car with Nationwide Auto Transportation and let your student fly there.
Military personnel. When you are transfered, you often have to report at your new military base sooner rather than later. Fly now, and ship your vehicle to save time.
Nationwide Auto Transportation frequently assists auto dealerships, auctioneers, and corporate relocators with car shipping between Oklahoma & Iowa.
Nationwide Auto Transportation employs an experienced team to handle your vehicle shipping with the highest level of professionalism. We provide an opportunity for you to connect to the best car carriers in the business today without having to make numerous phone calls or follow up on countless emails.
What You Need to Know About Car Shipping from
Oklahoma

to

Iowa
If you need car shipping from Oklahoma to Iowa, you probably have many questions about the process.
How much does it cost?
How long will it take to ship my car from

Oklahoma

to

Iowa

?
Will my car be safe?
Do I need special insurance?
How do I prepare for car shipping?
The Nationwide Auto Transportation website is a complete resource for all your car shipping from Oklahoma to Iowa information. However, the information is only relevant to our company.
Our site contains custom car shipping from Oklahoma to Iowa information based on your chosen routes, weather conditions, and so forth. The site also features a state-of-the-art auto shipping calculator for an accurate estimate.
Need a quote on car shipping between
Oklahoma

to

Iowa

?
Our online auto shipping quote calculator will provide you with an instant estimate. It's our goal to provide you with the best possible quote to ship you car in the most reasonable time frame.
In addition to supply and demand and fuel prices, our pricing experts also look at ways to improve your quote with discounts on seasonal backhaul routes and popular transport routes.
Don't give out your personal information to random websites which will simply sell your details to cold callers. As a trusted auto shipping company, our car shipping specialists can save you time on finding the right auto carrier.
Get in touch with Nationwide Auto Shipping now via email or call us to speak to a consultant about the specifics of your vehicle and your selected route.
What You Should Know About
Oklahoma
If you need to move your car from Oklahoma to any other US state, Nationwide Auto Transportation will pick it up and deliver it safely to its new home. We offer a range of vehicle shipping options to suit your needs and budget. Our reliable vehicle transport carriers cover routes running in every direction across our country, from the West Coast to the East Coast and everything in between.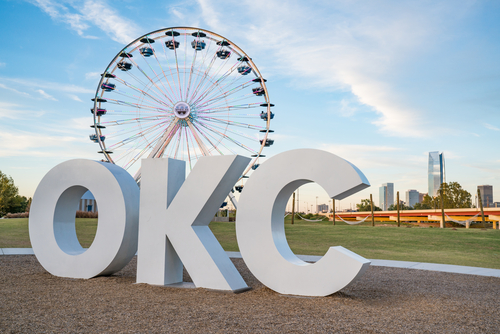 Moving to
Iowa

: What You Need to Know
Iowa is the place to be if you love the great outdoors. With its pristine golf courses, country parks, biking trails and amazing kite festival, many people are drawn to the state. Need to ship your car to Iowa from your current state? No problem! Nationwide Auto Transportation offers affordable rates for individuals, businesses, and military personnel wishing to ship cars to Iowa, whether it is to Daven Port, Iowa City, Waterloo or Des Moines or any of the surrounding cities or towns in the beautiful state.