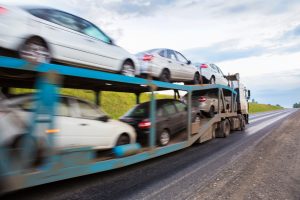 Choosing a Freight Carrier That Works
If you are in the business of shipping freights and cargos, then it pays to understand the importance of choosing car carrier perfectly. Keep in mind that you will entrust these cargos and freights to these people, so it is only appropriate that you only work with the best that can ensure the safety and integrity. Now, this is the hardest task for many business owners and entrepreneurs- choosing the right freight carrier that can work for your needs. If you are at this point, consider the following tips when it comes to choosing a professional company or broker that can work for you.
Check the authority and reputation of the company
– Reputation is an important thing that should not be taken for granted. In the United States, a good company is the one highly cited by the Department of Transportation. The company should have at least a website so that you can verify the promotions or the marketing offers. The website should also include the contact information or should provide an easy access to the company's Live Support or Customer Support, if the company has one.
Always get a quote from multiple sources
– When you want to get a highly competitive rate for a shipping service, then you need to make sure that you get first the quotes from multiple providers. This is a smart move that you can also do so that you can screen out the wrong companies and spot the company that can offer you the lowest rate. You may need to provide some information about the type of freight that you need to ship, the pickup and destination points, Over here at Nationwide Auto Transportation we can bit any price and provide you with the lowest rate and best service.
Call now for free quote 1(800) 616-6516
Check the profile and customer reviews
– At the end of the day; it's wise to check out what others are saying about the company. Work with a freight carrier with a positive reputation in the market.
Check for insurance and bond
– Make sure that the company that you are going to use have there own insurance and ask for proof of insurance , And also make sure that they are bonded company this is required by the FMCSA ( Federal Motor Carrier Safety Administration.
All these things can help you identify the best company or freight carrier that can work for you and for your business.