Reading Time: 2 minutes
It would seem that a new technology becomes available almost daily. We just became used to electric vehicles, and now there's battery electric vehicles (BEV), PHEV and HEV. A battery electric vehicle goes by different names, including:
All-electric vehicle
Only-electric car, or
Pure electric vehicle.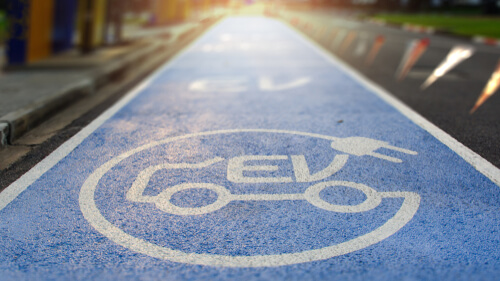 This type of car (BEV) runs exclusively on the chemical energy stored in the rechargeable battery pack and recharged by plugging it into a charging station or outlet. A battery electric vehicle (BEV) uses electric motors and motor controllers, unlike a standard car that features an internal combustion engine. BEVs don't have fuel tanks, fuel cells or internal combustion engines. Chemical energy stored in rechargeable battery packs. BEVs are the original, 100% pure electric car, and some examples include:
Audi e-tron 55 quattro
Jaguar I-Pace
Hyundai Kona Electric
Renault Zoe
Nissan Leaf
MG ZS EV
Mini Electric
There are more to battery electric vehicles than just cars. They include watercraft, scooters, bicycles, motorcycles, skateboards, forklifts, trucks, buses and rail cars. 
Battery electric vehicles are nothing new. In fact, by September 2016, there were more than a million highway-capable light-duty pure EV on the roads. Its popularity in large part is thanks to the fact that these cars are considered green. They leave no emissions where they are used.

Different Types of Electric Vehicles (EV)
The different types of hybrids (EV) available on the market today makes it harder than ever to choose a new vehicle. Let's look at the EV facts quickly:
Hybrid Electric Vehicles (HEVs) – These vehicles combine an electric motor with a gasoline engine. Cars like the Toyota Prius feature a battery and an electric motor, but they cannot be recharged. The battery is replenished when the driver brakes, as the regenerative braking converts kinetic energy into electricity. At low speeds, these cars will often run on the battery alone, however, the fuel will kick in when you need to go faster. An example of a hybrid electric vehicle would be the Toyota Prius.
Fuel cell electric vehicles (FCEV) – Like BEVs, the FVEVs use electric only motors. However, they are not charged like a battery. They store hydrogen in a gas tank. The fuel cells then combine oxygen and hydrogen to generate electricity.
Plug-in hybrid electric vehicle (PHEV) – Like the conventional hybrid, the PHEV has an internal combustion engine. However, the batteries can be charged in an outlet. The main draw with these cars, which includes the Toyota Prius Prime is the fact that PHEV cars can substitute grid electricity for gasoline. A PHEV will go approximately thirty miles on battery only before the fuel engine will take over. That means that you can make short trips exclusively on PHEV.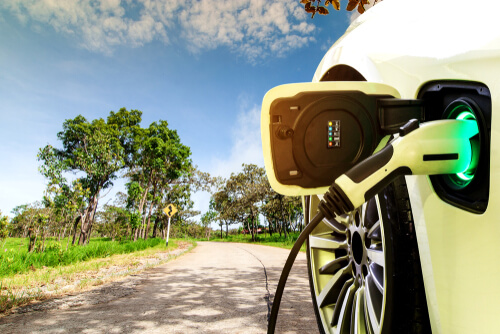 Do you drive a BEV, hybrid, FCEV or PHEV? We'd love to hear your thoughts and suggestions. Please talk to us in Comments below. Also remember that we transport all types of vehicles. Contact us now for a free quote.