Reading Time: 12 minutes
Every weekend, thousands of collectors and car enthusiasts Google the words, "list of car shows near me", and excitedly start browsing their results. Are you one of those gearheads that is constantly wondering how to find car meets, car shows this weekend, and other motoring events? This post is for you!
Nationwide Auto Transportation will ship your precious auto investment safely to any of the upcoming car shows in Texas, or to your favorite Florida car shows/swap meets. With the help of our pro drivers, we've put together this handy list of car shows and events. Sit back and easily find the car and bike shows that will get your engine revving.
Without further ado, here is the Nationwide bucket list of car shows this weekend. Classic car shows are probably the most common. We also look at exhibitions and auto shows that include concept cars, trucks, SUVs and even RVs.
How to Find the Best Car Shows Near Me?
Mechanophiliacs and gearheads all over the United States simply love car shows and other automobile related events. Enthusiasts cannot wait to share their passion, knowledge and barely controllable zeal for this industry with everyone… and that's not even mentioning the owners who are doubly as excited about their precious vehicles.
But as we know, not all car shows are created equal. The top exhibitions in the U.S.A. bring together the apex of the industry's leaders. At these get-togethers, they provide fantastic platforms for collectors and car owners to display their treasures. Here they put on a show that makes 'normal' car guys and girls go ooh, aah and wow at the glittering chrome!
In the next section, we look at the bucket list of must-attend car shows in my area, and other motoring events throughout the country.
Ladies and gentlemen, start your engines… it's time to visit a car show near you… or why not get a Rental and make a road trip out of it.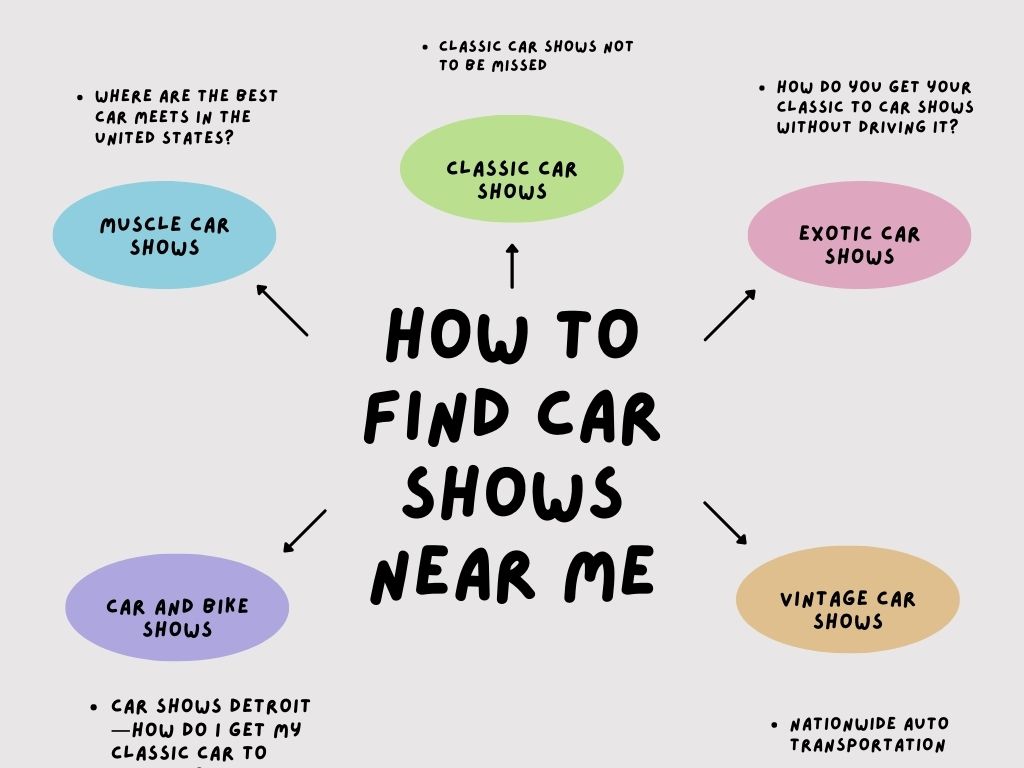 Where Are the Best Car Meets in the United States?
"With literally thousands of old car shows near me, where will I find the best car meets?" Car enthusiasts and owners of out-of-the-ordinary vehicles are always looking for the best car shows in America to visit. They search for unique opportunities to show off their shining pieces of auto pride.
Types of car shows
With that said, even gearheads have their own preferences, and look for events that cater to what they like. So, what kind of a car shows fan are you:
Die Hard Motorsports
Classic Car Crank
Vintage Fanatic
Budding Collector
An Off-road Extremist – Nationwide Auto Transportation does ATV shipping.
You just love the smell of gasoline
The Nationwide Car Shows and Events Bucket List will give you a variety of choices and places to visit. Some famous, and a few that might just be completely new to you. Some of these are local car shows and swap meets near me. Others are that once-in-a-lifetime, no expense spared, experience all car guys and girls dream of.
Did you know that people even collect and restore old police cars? Read about Police Car Auctions, and when you need car shipping of any type, Nationwide Auto Transportation will safely get your vehicle where you need it to be. Ask about Open Car Shipping for a standard vehicle, or if it is something special, they recommend Enclosed Shipping for a safer journey.
Whatever your auto fantasies may be, there are car shows and exhibitions to fulfill all of them!
Classic Car Shows Not to be Missed
There is very little better for classic car owners and fans than getting together at well organized classic car shows. Here they revel in the old-time nostalgia and beauty of some of the world's finest examples of automobile manufacturing.
Want to invest in a classic car? The Nationwide Classic, Vintage, and Antique Car Buyer's Guide is a great place to start looking. If you already own one, here are a few tips for storing your precious classic.
How do you get your classic to car shows without driving it?
Driving your investment on wheels to different car shows all over the country is not the best idea. The mileage and wear and tear to protecting the value of your vehicular portfolio.
Potholes and other road hazards can cost you thousands. That is why the classic automobile expert advice is to Ship your classic car to your favorite car shows near me, or far, from you.
Nationwide Auto Transportation is a company with a decade-and-a-half experience. We're the trusted classic car shows shipping partner for Country Classic Car LLC, based in Illinois.
Car Shows California: How Long is Car Week in Monterey?
Let's be fair. No self respecting car shows bucket list can exist without the ten day long Monterey Car Week being on top! This annual motoring spectacle is one of the most prepared-for automobile events and car shows in California. It attracts auto admirers from all over the country, and beyond.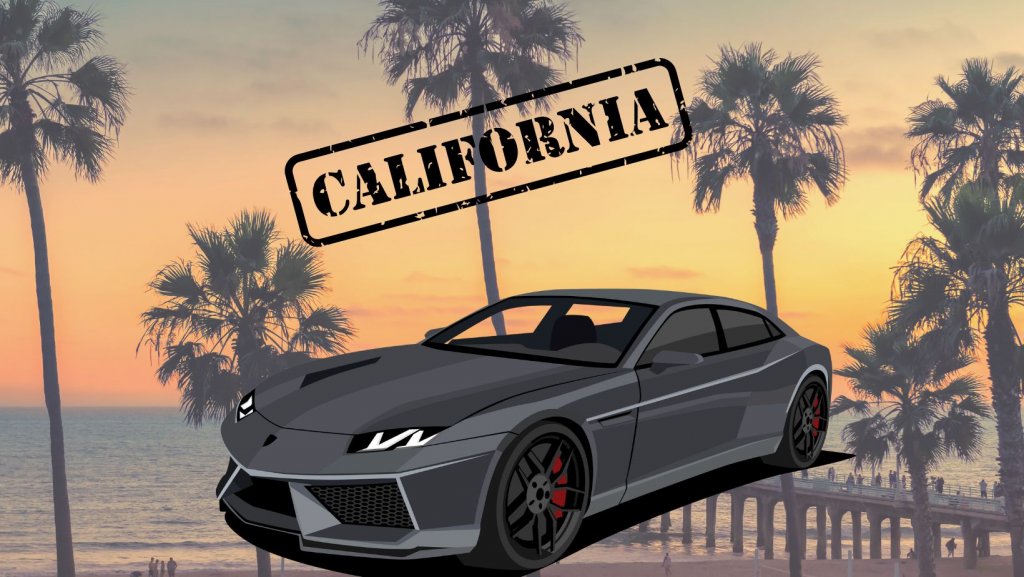 What makes this event better than other car shows this weekend? Here is a short list of things to do, so you can see for yourself why motoring enthusiasts of all types are drawn to the hub of the American car collectors universe:
End to end car shows for days, literally.
Auto memorabilia
New car launches and reveals from top luxury manufacturers
VIP parties
Absolute elegance at the Pebble Beach Concours d'Elegance
A really cool feature that adds fun to this collection of car shows in Central California is that many of the events are free.
Get Your Classic to Car Week
So what can you do at Monterey Car Week? Everything really. There is basically an event a minute, including:
Auctions – Nationwide Auto Transportation are experts at Auction to Dealer shipping.
Car shows
Cruise-ins
Vintage Races
Super Cars
Exotics
The most blue-chip classic cars you will ever see together
Being invited to this posh leader in car shows is the highest honor for any car collector. Everything that Henry Ford held dear, as well as automobiles that he could never have imagined possible, is part of the Pebble Beach event.
This is why classic car owners look for only the best auto transport companies with experience to handle their special cars with kid gloves. There are auto shipping scammers out there, so how do you choose a reliable transport company to get your baby to car shows?
Michigan Car Meets: What is the Woodward Dream Cruise ?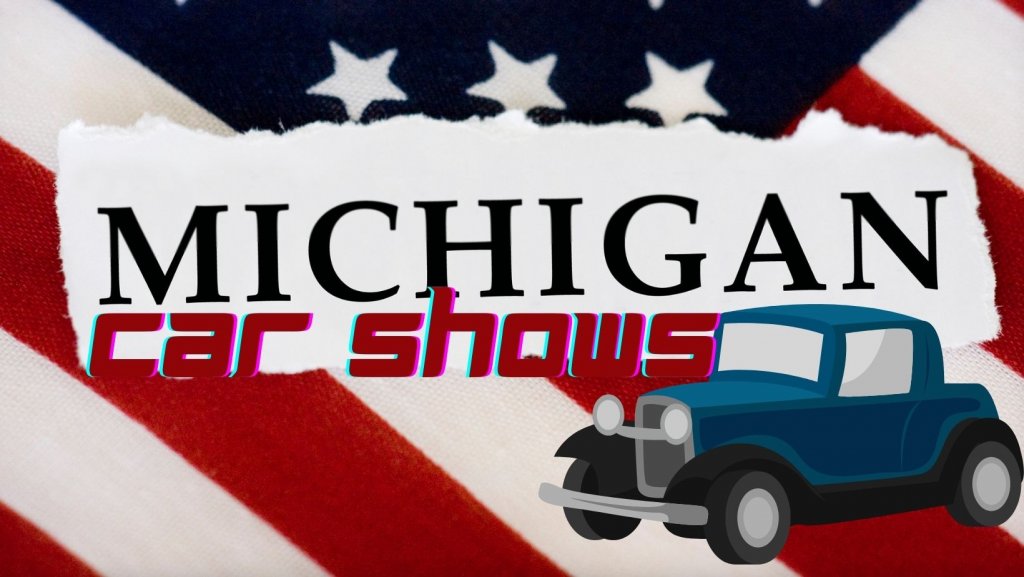 The largest one-day motoring event in the world started in 1995 when a small group of people needed to raise funds to build a soccer pitch in Ferndale, Michigan. Car shows are car shows, but the Woodward Dream Cruise recreates everything that the Motor City embodies about the heyday of America's first highway.
Search 'Michigan car shows', or 'car shows in Michigan this weekend', and The Woodward Dream Cruise will definitely pop up in your results.
How Long is the Woodward Cruise?
Car shows can often be held over a few days, but not the Woodward Cruise. This 12-hour event sees 1.5 million zany car lovers and 40 000 classic, and other cars, crammed into an automotive explosion of Detroit nostalgia.
A Nationwide Auto Transportation consultant is standing by to give you professional and friendly advice on Door to Door transport. Nationwide ROUTES cover most of the United States, and their smart (and free) shipping calculator will work out your costs instantly.
A well deserved event for the bucket list of car shows this weekend, the cruise attracts car people from all around the globe. Mark the third Saturday of August as busy, and head down to Motown to see more muscle cars, trucks, supercars, motorbikes and just about every other make and shape of automobile you can imagine… all cruising down the same street!
Car shows can become expensive but Woodward is an open event—just show up, cruise and enjoy.
Car Shows Detroit: How Do I Get My Classic Car to Detroit?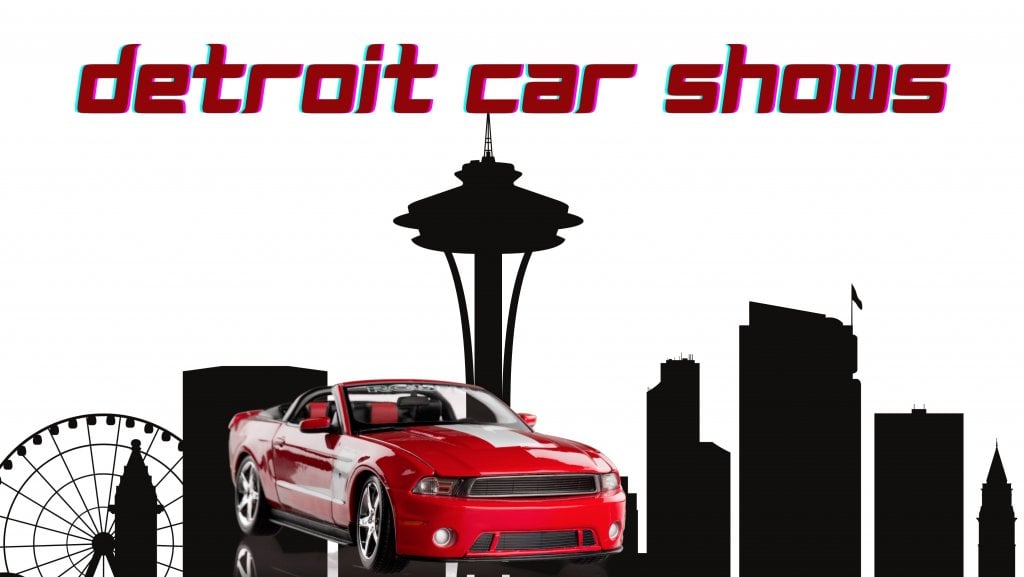 You have spent so many hours, and dollars, to restore your classic to her original pristine beauty. Now it is time to take her into public and show off. Why not drive down the county's first paved highway in the Woodward Cruise?
But how do you get your shiny set of wheels, safely and scratch free to car shows in Michigan, or car shows in any state for that matter? Nationwide Auto Transportation has routes from Dallas to Detroit, and they have more than 12 years experience in Detroit Auto Shipping.
Now, have you ever heard of a race for gentlemen?
New Jersey Car Meets: The Race of Gentlemen
Wildwood, New Jersey hosts one of the more obscure car shows on the Nationwide Car Shows and Events bucket list. So, why is it even mentioned? If you like ducktails and bobby socks, muscle cars and motorbikes, and you feel that you could have been James Dean, TROG is for you.
The brainchild of a bunch of ex-biker club members, this is one of the car shows that celebrates both motorcycle and car racing (both pre- and -post war). For a decade now, from dawn to dusk, the Wildwood beach has become a drag strip straight out of a time machine.
Notwithstanding the name, ladies and gents get to race against each other, period correct parts and reproduction tyres are part of the racing criteria, as well as dressing up according to the era.
To race on the beach your car needs to be from before 1936, while bikes must be manufactured pre 1947. Take a stroll through memory lane and enjoy cars from before 1965 parked along the beach, things heat up around a beach party with bonfire later on.
How Do I Get a Motorcycle to Car Shows In South Jersey?
Nationwide Auto Transportation ships motorcycles and cars to car shows all over the nation. When you need New Jersey Auto Transport, simply click on the route you are looking for, add some details regarding yourself and your requirements… and just like that you know the cost of shipping your vehicle to car shows in NJ, or even car shows in PA. By the way, Pennsylvania is where our next sweet old car stop is.
Pennsylvania Car Cruises 2022: What is Sweeter Than The Hershey National Fall Meet?
There is only one week in October when people flock to Hershey, Pennsylvania for something other than chocolate! The crown jewel of the PA car shows is hosted by the Eastern Division Antique Automobile Club of America. This is arguably one of the largest classic car shows in the automobile universe, if not the largest.
As car shows in PA go, the event that started in 1955 is held early in October. With the Hershey car show vendor list touching 10 000, you will need to spend a lot more than just a day to fully appreciate everything classic car shows like this have on offer.
There is a car show this weekend for you
If you are looking for the cheapest (or rarest), antique, original auto parts anywhere, then the fabled Hershey Flea Market is another must visit. Are you looking for tail lights for your 1947 Cadillac, or a fuel pump for a 54 Chevy Pickup? If someone at the market doesn't have them, you are not going to find them anywhere.
The Car Corral is the place to visit if you want to invest in a vintage or classic car that is older than a quarter century.
You may just get bitten by the classic car bug, or buy another one to take to car meets, car shows and cruises across the country. Before buying a new/vintage/classic/used car it is always good to do a pre-purchase inspection.
Gateway Classic Cars have branches all over the U.S.A. and can assist you with any classic car advice. Learn How to Restore a Classic Car, and make money from it. Whether you are a novice collector, or you own a collection of classic cars, Nationwide Auto Transportation will get it where it needs to be, when you need it there, and in the same condition as when it left when it was loaded in an enclosed shipping trailer.
We speed things up a bit as we look at what are the 'to die for' car shows this weekend and other events for the motorsport mad American.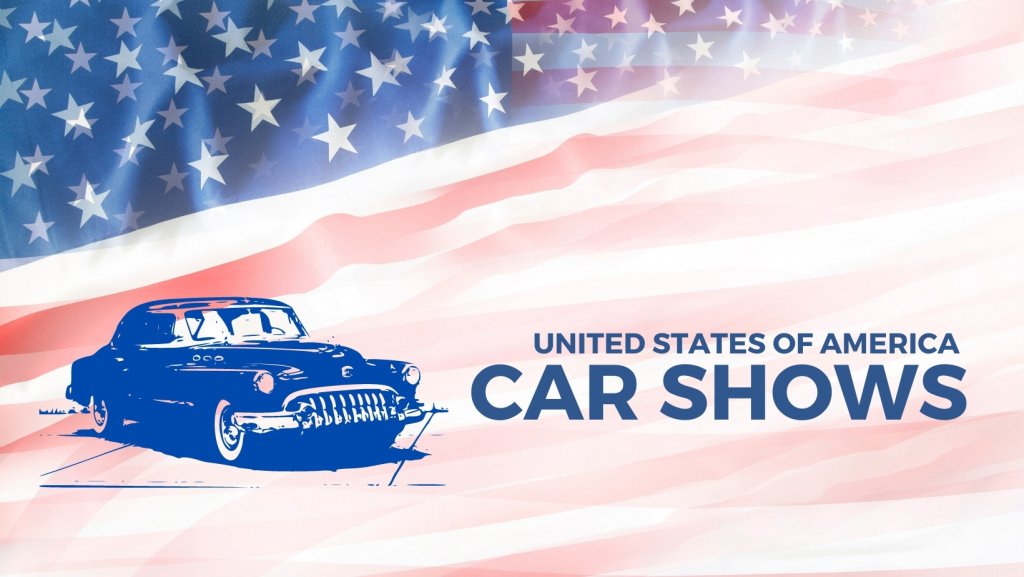 Must Visit Motorsports Car Shows in USA
If the smell of gasoline and burning rubber gets your heart racing, you are more than likely a motorsport fan who loves car shows with some speed… and obviously a little (hopefully a lot) of racing. In this section we take a drive through a few events that may just fit the bill.
First, we take a brief glance at 'The Show or Display' rule and the legality of car shows in the U.S.A.
Are Car Meets Illegal?
When it comes to the legality of car shows and other auto-related gatherings, you should consider federal laws, as well as state and city ordinances. It is not illegal for a group of people to gather peacefully, in a specific are, for an extended period of time.
This said, there are many other by-laws to consider, including noise control, parking and others. These laws are geared to stamp out illegal street racing and if you are attending well-organized car meets, you won't even think twice why car meets are illegal, or not.
Is Your Car A Little Too Illegal For The Road? The Show or Display Rule
The United States Federal Motor Vehicle Safety Standards allows a degree of leeway, or exemption for some 'illegal' vehicles. The "Show or Display" rule is a statutory amendment that allows particular vehicles to be exempt from 'normal' statutes. This applies mainly to imported vehicles that meet standards of:
Historical significance
Technological importance
Getting these special cars to car shows across the country can be time consuming and stressful. Why not consider the advantages that using an auto shipping broker offers?
Searching for car shows and cruises near me, or local car shows and swap meets near me? Contact Nationwide Auto Transportation today to discuss how they can get your valuable vehicle to your favorite car show, whether it is close to you, or a few states away. If you own a vintage or super car and want to show it off, we have you covered.
Car Meets California | Who Will be King of the Hammers?
For more than a decade now, KoH has been held annually in California's Johnson Valley for more than a decade. Known by off-road enthusiasts as the most unyielding, badass race there is, it combines rock crawling with high speed desert races.
As car and bike shows near me, or anywhere goes, this event is not for the half-hearted motorsport fan. Held over a number of days (in 2022 it was 10) in January, King of the Hammers attracts thousands and thousands of off-road oddballs to the remote Johnson Valley, somewhere near nowhere.
Off-Road Paradise
Hammertown, is a town that pops up practically overnight in the center of a sun baked lake bed. Its home to hundreds of racers, and tens of thousands of spectators, until they all pack up and leave again till next year. The race may be billed as the toughest in the world, and this is also true for spectators.
The middle of winter is not the easiest time to camp in the California desert, and an RV with enough proviand, and a good disposition is highly recommended. Prepare to be amazed by a kaleidoscope of ATVs, UTVs, desert bugs and trucks, motorcycles, and any other kind of off-road rig imaginable.
If you are thinking of taking part in KoH, then Winter Car Shipping could help you get your off-road vehicle safely to California. Planning on traveling by RV? Here is a handy Winterizing Cheat Sheet, and as always, call Nationwide Auto Transportation for more winter shipping advice.
Snowbirds all over America will find the next section really exciting, enjoy the read.
Overland Expo—From Arizona to Colorado
If there is one activity that has grown exponentially since the start of the pandemic, it is vehicle-based overlanding. When you are looking at outdoor and car shows in AZ, or car shows in Virginia or Colorado, Overland has you covered.
Where better to practice social distancing than in the great American outdoors? Overlanding teaches you the self reliance that is associated with camping and being in the middle of nowhere, and still being comfortable.
Why Is Overland So Popular?
Overland Expo caters to anyone who has a remote interest in the outdoors, from buying your first pair of trail boots, to getting your RV completely kitted out with all the latest and greatest gadgetry and equipment.
These series of 'car shows with a difference' travels to different states and there are superb amenities available for RV owners and other campers.
Is There an Overland Expo Near Me?
Where do you go to experience the most comprehensive adventure and outdoor experience in the world? Overland Expo® has everything from demonstrations and four wheel drive classes, to hundreds of vendors and other services, there is even a film festival… it has it all.
Where do you go:
Are considering a visit to any of these outdoor car shows and you don't want to drive your RV that far? Perhaps you need an ATV or SUV shipped? Nationwide Auto Transportation ROUTES cover most of the United States… get a FREE QUOTE today.
Best Car Shows Near Me: Did We Miss Any?
Are there any car and truck shows this weekend that you think belong on The Nationwide Car Shows and Events Bucket List?
With so many car meets and events happening we can only scratch the surface of what is available. Leave a comment if there are any upcoming car shows this weekend our readers might find interesting. Nationwide Auto Transportation provides safe and affordable auto transport, whether you ship your motorbike, boat or RV.
Below is a list of other popular searches with our number one picks:
Exotic Car Shows Near Me: The Audrain Newport Concourse and Motor Week
Labor Day Car Shows Near Me: The Annual Labor Day Car Show—Fairfax, Virginia
4th Of July Car Shows Near Me: Caffeine and Chrome at Gateway Classic Cars

What Car Meets in Atlanta
Car Meets Chicago
Where can I find Car Meets Denver
Car Meets Fort Lauderdale
Car Shows Houston
Indianapolis Car Shows
Car Meets Kansas City
Las Vegas Car Shows
Car Meets Louisville
Car Shows Milwaukee
Nashville Car Meets
Car Shows Orlando
Upcoming Car Shows Philadelphia
Looking for Car Meets Scottsdale
Car Shows Tampa
Car shows this weekend are there for automobile and family fun, enjoy the ride!