Reading Time:
3
minutes
So you'e looking at boat transport. You've been dreaming about exploring the blue waters of the east coast, but you're stuck all the way on the west. You don't want to waste time on a journey when you have limited time off work. What's a sailor to do? Well, you could leave your trusty vessel at home and charter a boat out there, or you could ship your boat to the port from where you want to start your journey. Thus, saving yourself a good couple of days. After all, sailing from Maine to south Florida might take a week, whereas an overland trip would take approximately four days. This gives you another three whole days of fun under the warm Florida sun.
When you don't have to sail to the Seaway locks destination from where you want to sail, that gives you more days to enjoy the open sea. Chartering a boat is one option, but your boat is already equipped with your own things. You know your boat and you bought it so that you could have the freedom enjoy your voyage your way.
Don't be restricted by the perceived limitations of a watercraft. Boat transport is not a new service, but it certainly gives you the option to make all your sailing dreams come true.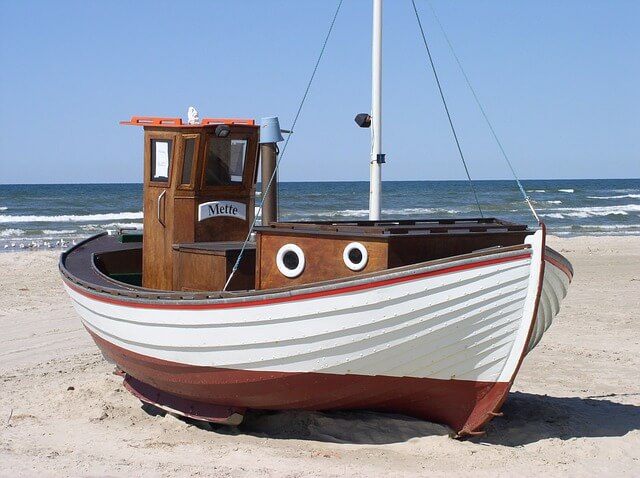 Boat Transport Over Land
If you're thinking about hitching your boat to a tractor trailer and making the trip to a far-off port, think again. This is a cumbersome process, even for experienced, professional boat transport companies that have been doing this for years. The bigger the boat, the more complex the requirements.
Hauling a boat is not as simple as it looks. Instead of using the routes well traveled through the different states, boat transport companies have to zigzag around, using the safest approved routes to deliver your boat safely to port. Many states have restrictions for trucks with oversize loads – such as boats. For instance, when completing a boat transport project, we have to abide by the restrictions that only allow such trips between 9:30 a.m. and 3:30 p.m. Tuesdays through Thursdays in Connecticut. New York and Massachusetts have similar restrictions and differing schedules.
When requesting boat transport quotes, it's important to bear these restrictions in mind.
Boat Transport: 6 Tips for Preparing Your Boat
#1: Secure Everything
When preparing for boat transport, pretend you're crossing an ocean and secure everything as well as you can. Avoid leaks and water damage by securing the hatches and cabinet doors with waterproof tape. Shut all the cabin doors and lock your boat's exterior doors and windows.
#2: Voyage Insurance
Speak to your boat transport company about voyage insurance.
#3: Inspect the Boat
Before the boat transport company collects your vessel, be sure to inspect it for damages. Take photos, and document existing damage. If you have to dismantle parts in order to fit the boat transport size requirements or to prevent damage, take pictures of where they should go and how to set them up.
#4: Remove Personal Belongings and Prohibited Items
Store all the breakables in a safe place and remove any personal belongings from the cabin. Ask the boat transport company for a list of prohibited items and remove those items before the boat is collected.
#5: Empty the Tanks
Keep your boat as light as possible by emptying all the water and fuel tanks to no more than one quarter full. Remove any water in the bilge, and remove the drain plugs from the hull. Use a chlorine bleach solution to flush and sanitize your tanks.
#6: Disconnect and Power Down
Unplug batteries, power down all systems and store the cables in such a way that contact is prevented.
Additional preparations apply when you have a sailing yacht, a wooden boat or if your voyage is in winter. Ultimately, you should speak to a reputable boat transport company such as Nationwide Auto Transportation about your specific requirements.