Reading Time: 5 minutes
Are you looking for a broker to ship cars and deliver your dream car to your new home? Find out how auto shipping brokers help you when you need to move your car. Learn the differences between an auto transport broker and a carrier.
Do you need a broker to ship cars? If so, you need to understand what the difference is between an auto shipping broker and carrier? Brokers and carriers work together to make sure your auto shipping process is simple.
Carriers are the companies that own the trucks that ship the cars. Auto shipping brokers coordinate shipments and connect you with the best carriers.
Carrier companies own and use trucks to transport cars. In fact, the majority of U.S. car carrier fleets are single-owner companies. Each single-owner company has one or two auto haulers.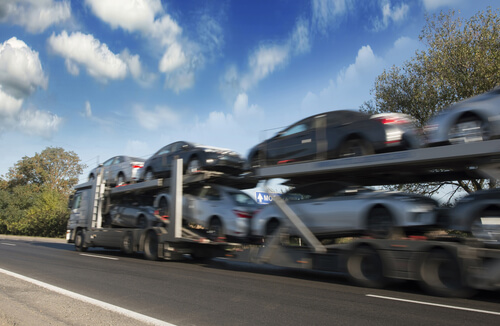 Many carriers maintain "designated routes," which are profitable. Therefore, carriers do not divert from the handful of routes that earn them the most money.
The role of an auto shipping broker is important in nearly all shipments of automobiles. Brokers assist customers and carriers by facilitating, coordinating, and negotiating transactions. An auto shipping broker will simplify the transport process for you.
Through auto shipping brokers, you connect with carriers to negotiate prices and terms. If you're considering an auto broker to ship cars, consider what a transport broker can do for you. Also discover what exactly an auto shipping broker is.
Broker to Ship Cars: What Is An Auto Shipping Broker?
You might need an auto shipping broker to ship cars. You may be moving because of a job relocation and because you need your vehicle delivered. Many car buyers find their dream car from a seller in another state and then have to ship it to them.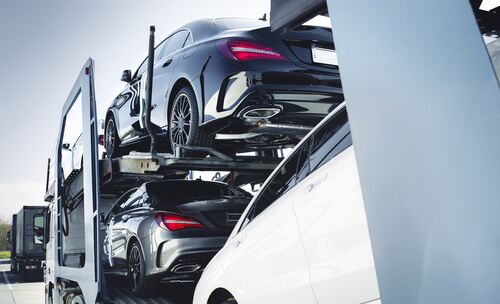 There are two types of car shipping companies: carriers and brokers. Car carriers are also called:
Auto haulers
Car haulers
Car transporters
Auto transporters
An auto shipping broker acts as a middleman between you and a car carrier. Brokers do not pick up or deliver vehicles for consumers because they do not own trucks. Therefore, the brokers "broker" their shipments to carriers.
Training is necessary for brokers before they start an auto transport broker business. The auto transport broker training includes steps like finding and contacting bonding companies.
A transport business cannot function without a bond. The broker is therefore trustworthy when it comes to transporting your car. An auto shipping broker is not only trustworthy, but they also offer you some benefits.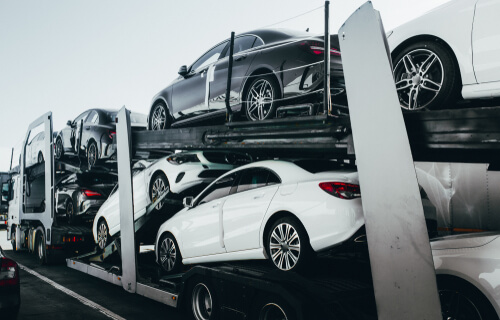 What are the Advantages of Working with an Auto Shipping Broker?
To meet your needs, the best auto transport brokers have access to find a lot of trucks. The auto shipping broker can find a replacement truck in case one breaks down. And in this way, your shipment is not delayed too much.
Communication with a shipping broker is easier, thus benefiting your shipping process. Here are some of the advantages that using the best auto transport brokers offer:
Auto shipping brokers shop around and find the best deals available.
The brokers can recommend reputable transportation companies
Brokers can also give guidance when it comes to companies that they do not recommend.
Finding a great broker can be challenging, but when you do, they offer convenience.
Good communication and availability.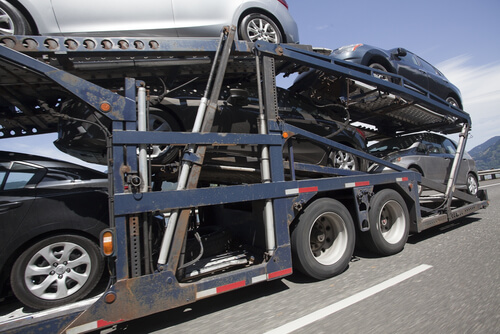 Are there any disadvantages to hiring a transportation broker?
Brokers can make mistakes, they are not perfect. It's not likely that brokers forget to schedule your vehicle for transport. But forgetting to make a schedule can happen in the transport industry.
Pay attention to hidden fees. Brokers may charge you for everything, including fuel for the truck during transportation. Also, you may have to pay them for providing you with vehicle insurance.
You may also be charged for door-to-door service.
Looking For The Best Auto Transport Brokers Near Me
Until you need to ship a car, you don't think about it very much. There are auto transport companies nationwide, but it is important to choose the best one.
When looking for the best auto transport brokers, consider cost, reputation, and preparation. Let's see what you should look for when choosing an auto shipping broker.
You will need to choose a reputable auto shipping broker who handles the entire process. When looking for a legitimate auto transportation broker, remember to make sure that:
They have excellent customer service to ensure your vehicle shipping is in good hands.
That they are registered and not a scam. The UCR registration is tied to DOT authority. So a legitimate auto shipping broker needs to be registered.
An auto shipping broker company offers door-to-door services. Most car shipping companies offer door-to-door services. A door-to-door service is not necessarily more expensive and is often preferred.
The company should also offer terminal-to-terminal service. Terminal shipping is more expensive because the carrier has to store your goods.
Make sure the auto shipping broker has enclosed car carriers. You should consider a white-glove service if you have an exotic, classic, or a rare vehicle. White glove service can be used if you want to keep your car safe from dust, grime, and other elements of the road.
Things To Remember When Choosing A Auto Shipping Broker to Ship Cars
If you're moving out of state or buying a car from another state, you may wonder how to ship your vehicle. You know the value of your vehicle, so it is important to know what you are getting yourself into.
Here are a few helpful tips to remember when choosing the best auto transport brokers to ship your car.
Realistic timing expectations
As you consider shipping your car, you may find that timing is the first thing on your mind. It is unlikely that your vehicle will reach its final destination overnight or in a few days. International deliveries typically take eight weeks, while domestic deliveries take about four weeks.
Thorough research
Auto shipping companies should have a track record that you can look at online. Check a company's insurance and licensing details by calling the FMSCA's hotline. Also, you can see if any complaints have been filed against the company.
Quotes from potential shipping companies
Create a shortlist of transport companies and contact each one for a quotation. Ensure that the quote specifies what services are included and how long it is valid.
Auto Transport Brokers vs Freight Carriers: What Do Car Transport Brokers Do?
Every year, millions of cars are transported overseas by truck, by rail, by air, or by large ships. By understanding the processes behind moving cars, you will be able to better understand how things work.
Let us have a closer look at how auto shipping brokers work.
Brokers work with both small and large car carriers. The auto shipping broker contacts carriers when you have a vehicle that needs to be shipped. Most auto transport brokers have a vast network of carriers in their network.
One of the primary benefits of using an auto shipping broker is their flexibility. The brokers can find carriers to transport any vehicle, near any location, at any time.
The best auto transport brokers?
Auto transport brokers with industry knowledge and a network of trustworthy trucking companies. The best auto transport brokers have excellent communications and strong customer service.
The best auto transport brokers have insurance in case of damages during transport.
Throughout the shipping of your vehicle, any reputable company will keep you updated. By selecting a trustworthy broker, you can ensure a stress-free car shipping experience.
It is normal that choosing a broker to ship cars can be a stressful experience. Select an auto shipping broker who will handle the entire shipping process.