Reading Time: 8 minutes
At Nationwide Auto Transportation, we understand that your classic car is your baby. Furthermore, it is one of your prized possessions. Whether you bought it from an auction, or put in countless hours to restore it to its former glory. When shipping your classic car to a car show we go the extra mile to make sure it's done right. Our white-glove auto show shipping service visits tradeshow events. Alternatively we take your classic to a specialist repair center,
Classic car shows present great opportunities to show off your baby. Nevertheless you may not necessarily want to drive it across great distances. It is true that older cars are less fuel economic, and therefore you don't want to burn fuel by driving too fast. That means that you may have to book more overnight stops than you would like to make. The cost of traveling, plus the time it takes to cover long distances are not the only issues. Apart from this you have the risk of accidents. Do not forget the wear and tear that many miles put one your car. It's just not worth it!

Reliability and Experience
Instead, consider shipping your car with a reputable auto shipping company. When it comes to shipping classic vehicles, you want to know that you can trust the company that's shipping it. You want to know that they will take the very best care of your car during the shipping process.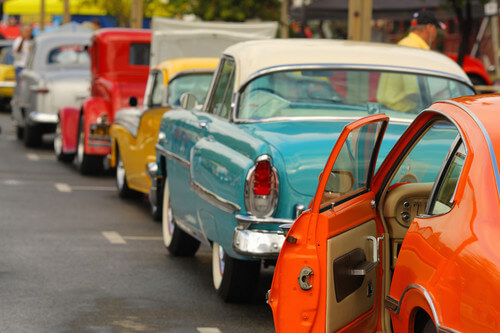 What to Look for in Car Show Shipping
Whether you're shipping your car to the NY car show, Los Angeles auto show or even the Greensboro classic car auction, you want your car to arrive in pristine condition. That's why you should keep the following points in mind when choosing an auto show shipping company.
Perhaps you're not attending an auto show, but simply want to bring the classic car you just bought from home. Nationwide Auto Transportation can help.
Type of Shipping
You can save a lot of time by detailing your car before you ship it to the car show. However, since the weather is often unpredictable, it's best to ship your car using enclosed car transportation. Do not let your polish to be dulled by snow, sleet, hail or rain. Likewise, the sand and salt can cause corrosion of your precious original paint, while the sun can cause the paint to fade.
Enclosed car shipping will ensure that your car looks perfectly pristine at the car show by protecting it from road debris, the weather and prying eyes.
Insurance
While the risk of damage to your vehicle is minimal, it's still important to make sure the transportation company carries insurance. Transporters are highly experienced and reliable, however accidents can happen. Confirm that you are insured. Be sure that the company is insured in the unlikely event of any damage.
Open car carriers have to be insured for a minimum of $150,000. Enclosed carriers require a minimum of $250,000. Classic car transport specialists usually have coverage that ranges between $500,000 to a few million USD.
When you work through a broker such as Nationwide Auto Transportation, you have the added benefit of the broker's insurance as well. It's a good idea to inquire about the available insurance, and to check with your own insurer as well.
---
Want to dive deep into the world of auto transport? Check out our comprehensive guide on Expedited vs. Standard Car Shipping and discover which option suits your needs best. Drive into the details now!
---
Licensing
You want to ensure that the company you work with is a reputable. All auto transportation companies have be registered and approved. A company must carry an MC number from the Federal Motor Carriers Safety Association and an USDOT number from the Department of Transport.
It's a good idea to check on the company's reputation too, before you book your car show transport service. Be sure to read their customer reviews on Yelp and Google Business, and see how they rate on the Better Business Bureau website. An A+ rating is just perfect!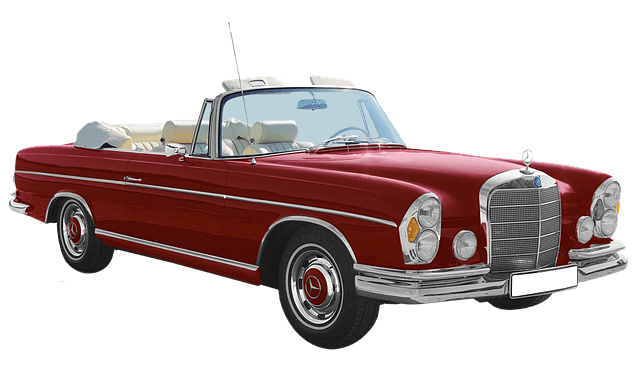 ---
Planning an RV journey soon? Before you set out, it's crucial to weigh the costs and benefits of RV transport. Dive into our comprehensive guide on RV Shipping vs. Driving to ensure you're making the most cost-effective choice for your adventure.
---
Special Considerations
The condition of your vehicle is an important consideration when it comes to shipping your classic car. This determines how the car is loaded onto the truck. It is important to let us know the exact condition of your car so that we can arrange the appropriate equipment.
If your classic car still drives, it can be driven onto the truck.
If it steers and brakes, it can be pushed onto the truck.
Battery is dead, it will have to be jump started.
However, if your car doesn't start due to mechanical issues, the carrier will have to use a winch to slowly and carefully roll the car onto the trailer.
In rare cases, transporters may use a forklift to lift the car onto the truck. This should only be done if there are wooden blocks or a wheel lift attachment underneath the car. The blocks will protect the car's metal against damage from the forklift. This is the best way to lift heavily rusted vehicles and project cars.
Shipping Charges
Of course, you don't want to pay an arm and a leg for your car show transport. Enclosed transportation typically costs more than open car carriers, but you're still able to find reasonable rates. While open car shipping is not the top choice for people who wish to transport pristine classic cars, it is as much as forty percent cheaper, and the risks are very small.
Why don't you put Nationwide Auto Transportation to the test! Fill out our online car shipping calculator form now to get a quote from us to take your car to the next show.
How much does it cost to ship a car?
Calculating the cost of shipping your car to an auto show depends on several factors. An accurate estimate involves various factors, including:
The make and model of the vehicle
The type and size of the vehicle
Type of shipping (open or enclosed)
The collection and delivery destinations
Current economic factors (fuel price)
Tolls and taxes
Weather conditions on the road
Nationwide Auto Transportation uses a highly sophisticated car shipping calculator to determine your rate. Our calculator fetches the latest data from reliable sources, and uses that to calculate a fair rate. The average cost to ship a classic car, depending on the above variables, could range from $525-$3,000. There's typically a drop in the per-mile charge when the distance of transportation exceeds a thousand miles.
Can I ship a car to Europe from USA?
Do you want to attend a British car show? Showing off your precious car to an international market is an incredible privilege and certainly possible.
Nationwide Auto Transportation can arrange shipping from your home to the appropriate international air or sea port from where you can arrange international shipping, depending on the type of transport you selected. Roll-on roll-off transport is a popular choice for people attending international auto shows.
You will also have to arrange auto transportation from the overseas port to the location of the auto show once your car arrives there.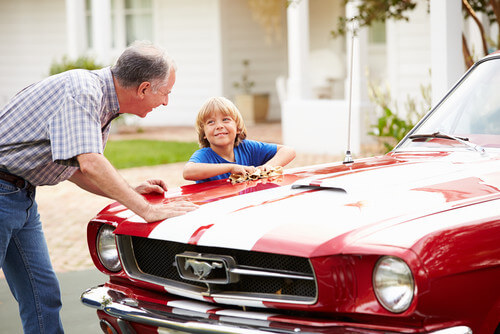 Preparing Your Vehicle for Classic Car Shipping
As with shipping any other car, it is important to prepare your classic car for safe shipping prior to the collection date. Here's what needs to be done:
Remove any personal belongings from your car. Double check the trunk and the passenger compartment. While you could make an arrangement with the auto shipping company to ship up to 100lbs of personal items in the car, it is best not to ship valuables (such as electronics, car audio systems, navigational aids, or removable emblems), as these goods will not be insured.
Go for a long drive to reduce your fuel tank to a quarter full. Being low on fuel is a good thing when you're shipping your vehicle, because it reduces the load significantly. A quarter tank is just enough to load and unload your car, and to reach the nearest filling station.
If there are any leaks or lingering mechanical problems, it is important to deal with them prior to the collection date. A leak could cause damage to the paint on your car. It could even damage one of the other vehicles.
Clean it Well
Wash the car from top to bottom and clean it inside out. This will enable you to spot any dents, scratches and marks hidden by dust or grime. A decent wash will also save you time, as the car will already be clean when it arrives at its destination, especially if you use enclosed auto transport.
It's always important to document the condition of your vehicle prior to shipping, but even more so when you are moving your classic automobile to a car show. Since you expect your car to arrive in the same pristine condition in which you hand it to the carrier, it's up to you to document its condition beforehand. Take photos of your car from all angles and if there's any damage, be sure to document that. These photos will be invaluable in identifying any damage sustained in transit. Before your car is loaded the carrier will ask you to sign a condition report. Read the document carefully to ensure it accurately reflects your car's condition.
Bill of Lading
Closely inspect your vehicle when it arrives. Do this before the Bill of Lading is signed and accepted. Any damage should be noted on the Bill of Lading. You should contact the auto shipping immediately. The chances of damage are minimal, especially when you deal with a company that is an expert in shipping exotic vehicles, antiques, or classic cars.
Top US Shows
Cleveland Auto Show . Get FREE parking at this event, which is held at the I-X Center. Tickets range from $12 (for preteens and seniors) to $14 for adults. Refreshments are on sale. No outside food or beverages are allowed. The 2020 show was held from February 21 – March 1. Tickets are available for next year's show.
Philadelphia Auto Show. The Philly auto show is also held in February. It aims to provide opportunities for education, giving and an opportunity to connect with other enthusiasts.
Houston Auto Show – Ticket sales are open for next year's Houston Auto Show, which takes place on Jan 27-31, 2021 at the NRG Center. It will be the 38th annual show, featuring more than 800 of the newest model imports from nearly forty manufacturer participants.
Denver Auto Show – On April 2-5, 2020, the Colorado Convention Center will welcome this year's premier showcase of the newest cars to suit every budget and lifestyle with entertainment for the whole family.
Classic Car Shows are Everywhere
Washington Auto Show – One of the International Organization of Motor Vehicle Manufacturers' top five auto shows, and the largest public show in Washington D.C. this one is not to be missed.
OC Auto Show – The Orange County Auto Show takes place on September 24-27, 2020 at the Anaheim Convention Center. Use this opportunist to see what's new and to test drive more than a hundred vehicles.
Milwaukee Auto Show – Another early year show, you can catch it in February.
Pittsburgh Auto Show – If you have not yet attended the show, you'll have to wait until next year. Luckily, for only $8, including parking and shuttle rides. Need to ship your car from Pittsburg to Washington? We have trucks on that route most days.
Atlanta Auto Show – The Annual Atlanta International Auto Show takes place in February as well.
Dallas auto show – Taking place at the end of the month in Hutchinson, you don't want to miss this! Get a great deal on shipping your car from Dallas to Memphis!
NAT: Your Auto Show Shipping Solution
From GoodGuys car show to Chicago car show and SEMA car show to any other destination around the continental USA, Nationwide Auto Transportation can assist. We have been moving vehicles to car shows for more than 15 years, including classic cars, hot rods, antique cars, and exotic sports cars. The Boston to Detroit route is particularly popular, as is Baltimore to Boston.
We offer free quotes on car show shipping. Simply head to our quotes page and fill in your details. We will get right back to you with a quote.
When shipping your classic car with Nationwide Auto Transportation, rest assured that your car will be protected at all times. We will find a carrier who has a minimum of five years of experience in moving classic cars, and that is equipped with a lift gate to make loading and unloading easy.
Our car show transport carriers use the latest in security and safety equipment technology, and their insurance policies cover the full value of the vehicles they carry at all times.
Find the latest car shows coming up this weekend right here.