Reading Time: 5 minutes
In January 2020, it was announced that there's a new, deadly virus outbreak that hailed from China, the world's economic and manufacturing hub. It didn't take long for the pandemic to spread across the world, as modern logistics and travel allow people to travel anywhere in the world in a day. Within days, social media was awash with pictures of Chinese people donning masks and Hazmat suits as they made their way to and from work. However, the coronavirus is not confined to Wuhan alone; after all, Canada trades goods across the world and happens to be the US' third-largest trading partner and it has already started impacting on the transportation industry.
As foreign nationals made their way home from China in the early stages of the virus, airlines have started suspending Chinese flights, and freighters carrying shipments from China are at sea, awaiting clearance – not only in America but across the world.
Nationwide Auto Transportation has received an independent comment from a company that imports household goods from China to South Africa that had run out of stock due to the shipping delays. According to the company, their ship was not allowed to come into the harbor, but had to remain in a floating quarantined zone until a doctor has cleared everyone on board and declared them free from the coronavirus. Similar comments have been made by individuals around the world where cruise ship passengers are not allowed to disembark or where people have been quarantined due to the high level of infectiousness of the disease.
Major shipping companies, such as MSC Mediterranean Shipping, Maersk, CMA-CGM and Hapag-Lloyd have announced that they would reduce the number of vessels that connect and Hong Kong to the United States, Canada, West Africa and India. After all, due to the factory shutdowns in China, the demand for vessels has been curtailed during this already low season surrounding the Chinese Lunar New Year.
On February 12th, it was announced that the coronavirus has spread much faster than the SARS outbreak which occured in 2002. More than 1,000 official deaths have already been reported and more than 40,000 incidents of coronavirus in twenty-five countries. It is expected that these figures will continue growing.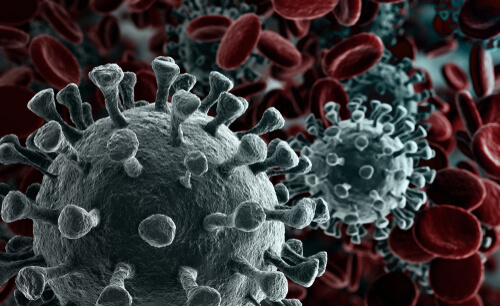 Current Situation: How the coronavirus has already impacted on industries
The outbreak of the coronavirus coincided with the Chinese New Year holidays, a time when people travel far and wide on vacations or to visit family that live far away. The virus outbreak put a dampener on the early positive sentiments many markets had for 2020; markets that depend heavily on China's trade. Economists expect that the extended industrial shut down will further shrink the country's trade volumes. As a result
The coronavirus broke out in Wuhan, which is near the Yangtze River, one of the busiest waterways in the world, where, every year:
in excess of two billion tonnes of cargo are transported;
at least 80% of China's inland marine traffic moves;
The province of Wuhan handles more than 1.5 million containers every year within seven of China's ten container ports that supply thousands of tons of crude oil, steel and coal.
Every shareholder in every business around the world that is involved in Chinese trade is affected by the coronavirus. Every company that imports goods from the country is affected. While the intra-Asian container shipping industry was the first to feel the effects of the coronavirus on trade, industrial production has slowed down, if not stopped altogether.
According to the intermodal weekly market report released on February 12th, cargo volumes at Chinese ports are expected to reduce by six million foot equivalent units during the first quarter of this year.
According to Reuters, airlines across the globe have suspended Chinese flights. American Airlines will suspend flights until March 27, while many suspended flights until March 31st, or until further notice. Air China said that it would adjust flights to the United States. UPS cancelled 22 flights to China, while Virgin Atlantic extended their suspension of daily operations to Shanghai until the end of March.
In addition to restricting the movements of individuals, the coronavirus has shaken the global economy, especially for companies that rely on China's efficient workforce and sophisticated factories. While it is really too soon to assess the financial impact the virus outbreak had on the economy, which is built on a vast transportation industry, it is no secret that consumers will feel the pinch.
FedEx's has agreed with the Air Line Pilots Association that they would allow crew members to decline flights to China, and UPS has made a similar agreement with the Independent Pilots Association.
While airline and shipping transportation suspensions have affected the global economy, one might spare a thought for local truck drivers in China who are not permitted to return to work as yet. These individuals are probably the most important cog in the proverbial logistics wheel, as they have to ship goods to and from the various international ports. Until they are returned to the roads, there will be no first- and last-mile sea, air or rail freight. It is expected that this industry will be the hardest hit by the coronavirus.
And the longer the virus lingers, the bigger the impact it will have on the logistics industry.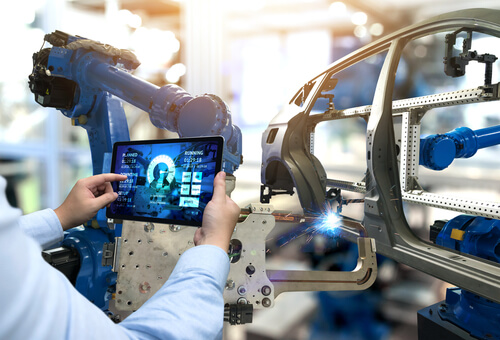 Coronavirus' Impact on the Automotive Industry
Manufacturing an automobile requires around 30,000 parts. With many factories already shut down in Asia, parts volumes have already been affected and production volumes continue to decrease. Most OEMs source new vehicle components from China. This is bound to lead to a global shortage of parts which will certainly increase the cost as demand soars.
Hyundai, the fifth-largest auto manufacturer in the world temporarily suspended production lines at its South Korean factories in light of a shortage of parts that are supplied by China, as did Renault. Fiat Chrysler announced that the coronavirus outbreak could disrupt their production at a European plant, while Volkswagen has also temporarily suspended production.
General motors is expected to be one of the hardest hit due to the construction of their supply chain. The auto manufacturer sells more vehicles in China than in the US. While GM is expecting to return to production in China this week, production is bound to be impacted by the availability of materials, the health of their workers, and the logistical infrastructure.
Wuhan happens to be the epicenter of the automotive industry, with a 48.39% share in Wuhan and surrounding cities. The PSA Group, Dongfeng Motors and Honda have a significant presence in Wuhan. US automotive OEMs will probably be finding alternative suppliers of automotive parts – perhaps from Japan and Europe – to mitigate their diminished supplies.
Consumers are bound to see scarcity and increases in costs pertaining to new vehicles and automotive parts. Stocks are already going down after a month or so. Once manufacturing plants are up and running again, and the demand increases, it will place additional strain on the industry, which is bound to lead to more demand than supply.
Amidst the economical and logistical impacts, it's easy for some to ignore the human toll of the coronavirus. During this unsure time, our thoughts are with everyone affected by this deadly virus.