Reading Time: 7 minutes
Mother's Day is just around the corner, and do you know what gift to get her? Show your appreciation for the mom who loves hitting the open road than with a creative and unique gift tailored to her passion for travel?
This article highlights five thoughtful and innovative Mother's Day gifts perfect for car enthusiasts and road trip lovers. Get ready to surprise and delight the traveling mom in your life with these exceptional gift ideas.
Celebrating Mother's Day | Honoring Moms Who Love the Open Road + Nationwide Auto Transport $25 Starbucks Voucher
Mother's Day is celebrated on the second Sunday of May. This is a special day dedicated to honoring and appreciating the love, care, and sacrifices made by mothers everywhere. But what about the moms who have a passion for cars and traveling? Make their day even more memorable with thoughtful gifts that complement their love for the open road.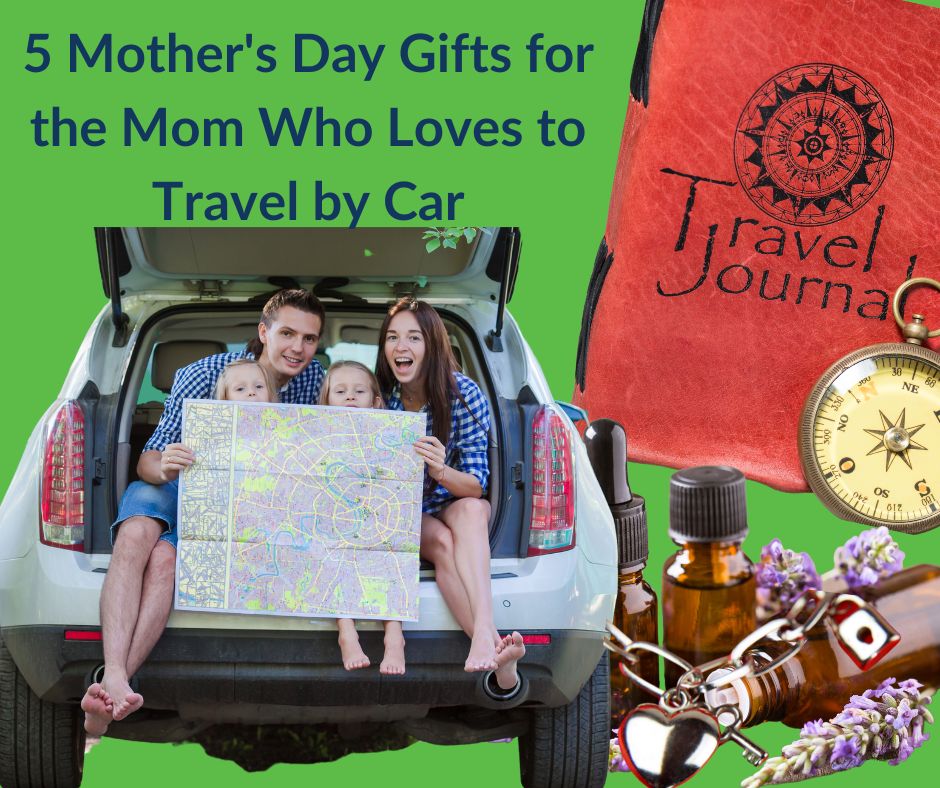 Celebrate Mother's Day with the perfect gifts for moms who love road trips
Did you know that women have played a crucial role in the automotive industry since its inception? Take for instance, Bertha Benz, the wife of automobile inventor Karl Benz. This lady undertook the first long-distance car trip in 1888 to prove the practicality of the motorcar. Her roast trip paving the way for future road trips.
Today, many women continue to make significant contributions to the world of motoring, embracing their love for cars and traveling. With that in mind, here is something all moms should read: https://nationwideautotransportation.com/blog/car-safety-features/
Celebrate Mother's Day With a $25 Starbucks Voucher
In celebration of Mother's Day, Nationwide Auto Transport is offering a special promotion to help families make the most of their road trips and adventures. All moms who ship their car during this promotion, receive a $25 Starbucks voucher!
Why not book with us for reliable and safe auto transport services? Mom, all you need to do is focus on enjoying the journey and making lasting memories with your loved ones! Have peace of mind, while Nationwide Auto Transport takes care of the logistics.
To make this Mother's Day even more special, here's a list of five unique and thoughtful gifts, perfect for moms who love to travel by car. So, whether she's planning a scenic drive through national parks or embarking on a cross-country adventure, these gifts are sure to make her day unforgettable.
Read more on Open vs Enclosed Auto Shipping!
Personalized Travel Journal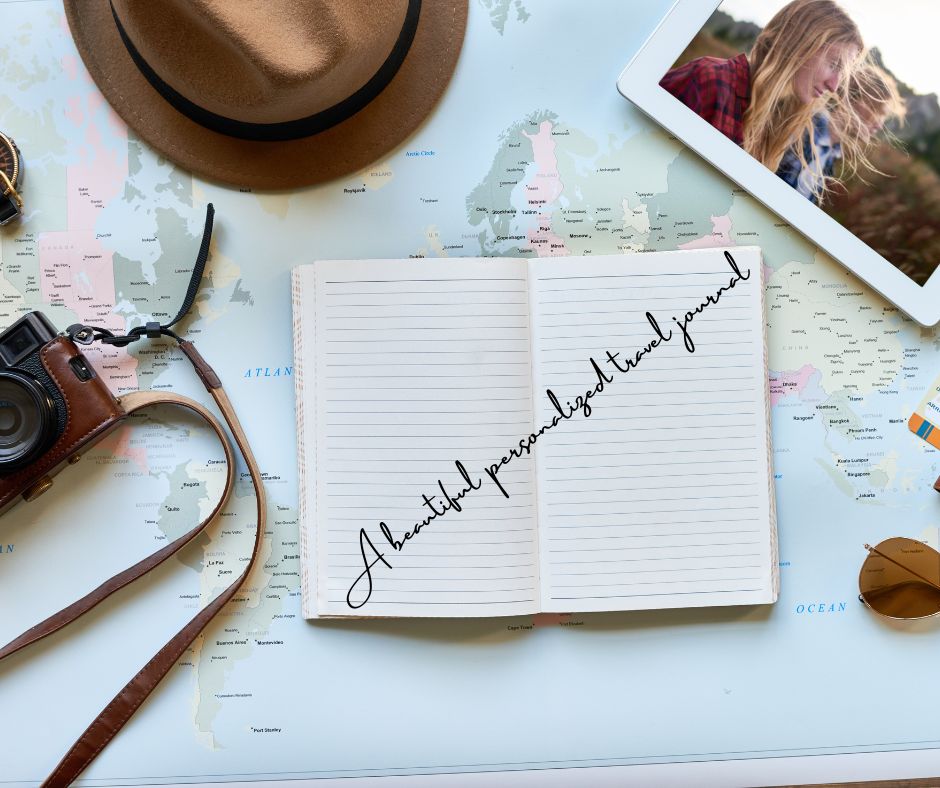 The practical gift for moms who cherish their road trip memories! A personalized travel journal makes a heartwarming and useful offering. A travel journal not only helps document her adventures, but also serves as a keepsake that she'll treasure for years to come.
Customization options abound. Think of ideas like:
Emboss her name or initials on the cover
Select unique cover designs
Choose from different binding styles
Add a personal touch that makes the journal truly one-of-a-kind.
In addition to being a beautiful memento, a travel journal encourages reflection and mindfulness. It offers a space for mom to jot down her thoughts, experiences, and favorite moments from each journey. Furthermore, a personalized travel journal also makes for a lovely conversation piece. Above all, it allows her to share her stories and memories with friends and family.
Give your road trip-loving mom a special place to capture her unforgettable travel moments this Mother's Day. If your mom likes walking, tell her to read about the Most Walkable Cities in the US.
Discover the top 10 car shipping mistakes you should dodge!
Car-themed Charm Bracelet: A Stylish Accessory for Road Trip-Loving Moms
Now, who doesn't love a piece of jewelry that tells a story? For the mom who is always in the driver's seat, a car-themed charm bracelet is the perfect gift to celebrate her love for the open road. This stunning accessory can feature a variety of charms. Imagine, a miniature car, road signs, steering wheels, or even famous landmarks from her favorite road trip destinations.
This bracelet serves as a fashionable accessory that complements her everyday style. What's even cooler is it also acts as a unique conversation starter. This enables her to share her passion for road trips and traveling with others. With each charm, she'll be reminded of the unforgettable memories and adventures she's had on the road with her loved ones.
You can even personalize the bracelet. Choose charms that represent specific milestones, trips, or memories that hold a special place in her heart. This thoughtful gift is sure to make her feel cherished and appreciated on Mother's Day and beyond.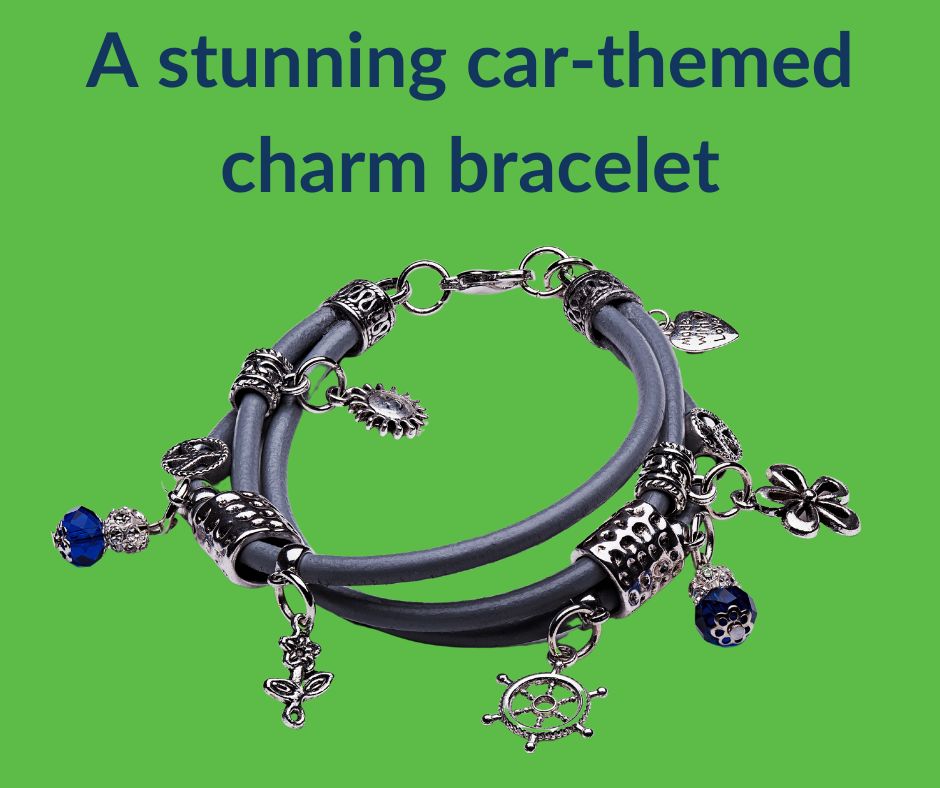 "A stylish accessory to celebrate her love for the open road"
Road Trip Adventure Map: A Fun and Interactive Way to Track Her Journeys
Does your mom love exploring new routes, and discovering hidden gems on her road trips? Then she'll absolutely adore a road trip adventure map! This colorful and interactive map is a fantastic way to keep track of all her favorite destinations and add a touch of wanderlust to her home.
This vibrant map comes with stickers or markers that she can use to mark off places she's visited. Your mom can create a personalized visual representation of her travel escapades. As she fills up the map, it becomes a testament to her adventurous spirit… and a source of inspiration for future journeys.
For an extra touch of humor, consider adding some quirky stickers or captions that capture her personality or inside jokes shared on past road trips. The possibilities for personalization are endless, making this gift both fun and memorable.
Looking for inspiration on where to send Mom next? Check out the official National Park Service website. They offer a wealth of information on scenic drives and breathtaking parks across the country (www.nps.gov).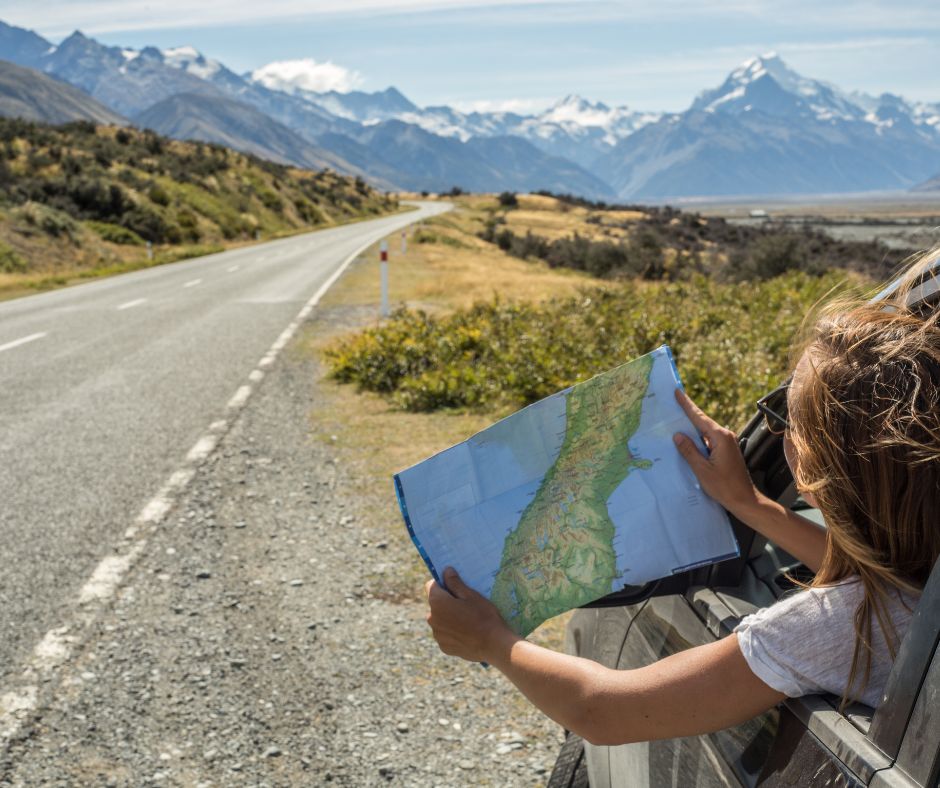 "Track her travel adventures with a vibrant map"
Aromatherapy Car Diffuser: A Soothing and Soulful Driving Companion for the Free-Spirited Mom
As a mom who loves to hit the open road, it's essential to create a serene and peaceful atmosphere within her car. That's where an aromatherapy car diffuser comes in! This compact and stylish device will elevate her driving experience by filling the air with soothing scents, turning her car into a tranquil oasis.
Aromatherapy has long been known for its powerful effects on the mind and body. Using a car diffuser with her favorite essential oils can help reduce stress, increase focus, and uplift her spirits as she navigates the highways and byways of life's journey.
Choose from a variety of essential oils, such as lavender for relaxation, peppermint for increased focus, or citrus for an energy boost. Whatever her preference, this gift is sure to make her car journeys more enjoyable and soul-nourishing.
To learn more about the benefits of aromatherapy, check out the National Association for Holistic Aromatherapy's website (www.naha.org), where you can find valuable resources and research on this ancient practice.
"Elevate her driving experience with soothing scents")
Personalized Car Picnic Set | Road Trip Dining with a Touch of Elegance
For the mom who loves road trips and cherishing quality time with her family, a personalized car picnic set is the perfect Mother's Day gift. This chic and unique set offers a sophisticated way to enjoy outdoor dining during her travels, making every stop an opportunity for unforgettable memories.
With customization options such as monogramming, or choosing her favorite colors and patterns, this car picnic set becomes a one-of-a-kind treasure. This thoughtful gift not only showcases your appreciation for her adventurous spirit but also encourages spending meaningful moments together on the road.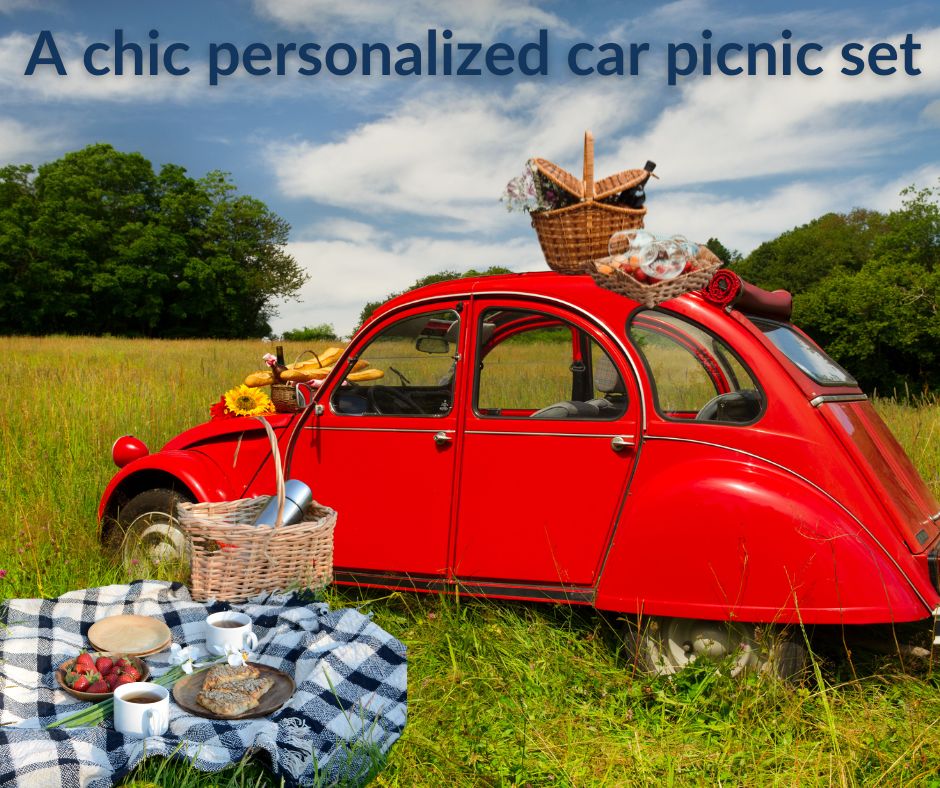 Enjoy memorable picnics on the go with a custom car picnic set
Celebrate Mother's Day with Thoughtful Gifts and a Special Offer
Great, so we've explored five innovative and heartfelt Mother's Day gifts for the mom who loves to travel by car. I think it's evident that each of these presents combines creativity, personalization, and practicality. They're perfect for the adventurous mom who cherishes her road trip experiences.
Now, let's talk about a Mother's Day promotion that will truly rev her engine! Nationwide Auto Transportation is offering an exclusive Mother's Day deal to make her next road trip even more enjoyable. With every car shipping service booked and paid, receive a $25 Starbucks voucher! This means she can enjoy her favorite beverage while her precious vehicle is safely transported to her next destination.
Top-Notch Car Shipping Services as Travel Gifts
NAT's top-notch car shipping services ensure her car arrives safely and on time, wherever her journey takes her. Think of it as a spa day for her car – and you know how much moms love spa days!
With NAT's highly skilled team handling the transportation, Mom can sit back, relax, and sip her favorite Starbucks drink while planning her next adventure. Plus, she'll have more time to show off her new car-themed charm bracelet, or savor the soothing scents from her aromatherapy car diffuser.
So, don't miss out on this fabulous offer! Get a free car shipping quote today. Give her the gift of smooth, hassle-free car transport for her next epic road trip adventure, along with a delightful Starbucks treat. Trust us, it's the Mother's Day surprise she never knew she needed!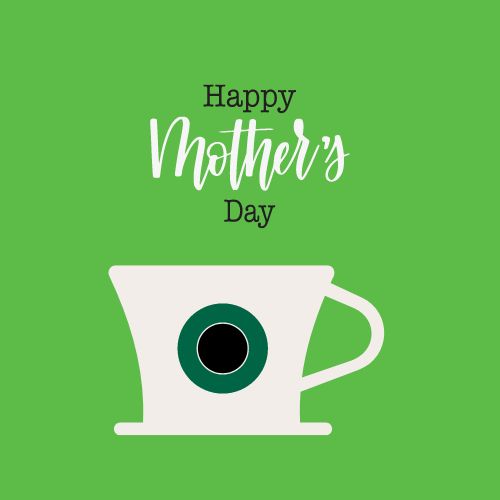 Mom!
Get 20% OFF your first shipment and receive a FREE $25 Starbucks gift car when you ship your car with Nationwide Auto Transportation!