Reading Time: 8 minutes
North Carolina is a fabulous state that combines magnificent coastlines with awe-inspiring mountain views, and rich cultural experiences that are steeped in history. People from all over the United States are thinking about moving to North Carolina. In this post, we delve into the must-know facts you should consider before you start packing your bags and moving to North Carolina.
But first, what's the reason why you have not moved to North Carolina yet?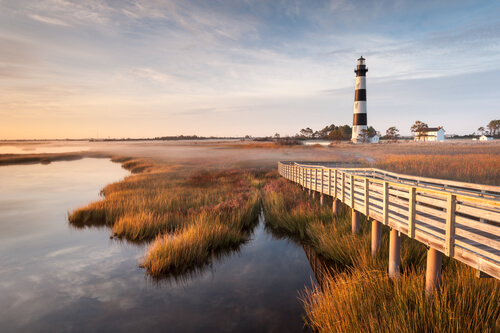 Bird's Eye View on North Carolina
North Carolina has an awesome climate, thriving economy and lovely neighbors. It's a great place for young professionals, families and retired people alike. Here's everything you need to know about moving to the Tar Heel State. North Carolina is a dream for many people.
Ten million people call North Carolina home, making it the ninth largest of the United States. The variety of lifestyle options offered to residents make it a great place to live, especially for millennials and people from various backgrounds.
There are three main geographic regions in North Carolina, namely the coastal plains to the east, which take up almost half of the state. This region, which is a popular vacation destination, features a string of barrier islands. The Blue Ridge Mountains to the west are home to Mount Mitchell – the highest peak of the Rocky Mountains, and the popular Great Smoky Mountains National Park. The central region, known as Piedmont, is home to five large cities and charming towns like Hillsborough and Pinehurst.
Speaking of parks, North Carolina is home to four national forests, ten national parks and 41 state parks to cater for lovers of whitewater rafting, canoeing on placid streams and lakes, and hiking through unspoilt forests. Residents love to explore the Great Smoky Mountains, The US National Whitewater Center, Lake Norman and the Outer Banks.
The Triangle region is made up of the popular cities of Chapel Hill, Durham and Raleigh; these cities have created the charming small-town feel of the state, but don't let that fool you. This region of North Carolina is a technology and research hub which offers fantastic opportunities.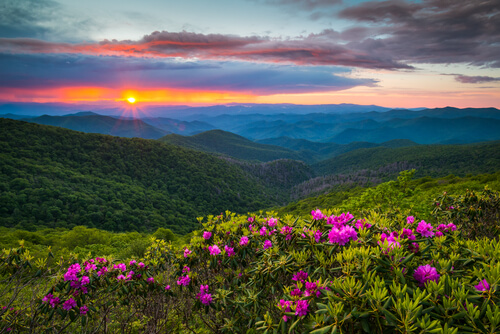 The Pros, Cons and Basics of Moving to the Tar Heel State
No matter where you move to, every state and city within a state has its own advantages and disadvantages, as does North Carolina. Here are some of the facts you should know before you start planning your relocation.
Cost of Living
One of the greatest influencers of moving anywhere, is affordability. The good news – if you're planning on moving to North Carolina – is that the state has a lower cost of living than the national average. Taxes are also lower than the national average, which is a win!
Healthcare
North Carolina is home to state-of-the-art hospitals in the Research Triangle and in Charlotte. The state is home to a whopping four nationally acclaimed medical schools, in addition to over one hundred community hospitals
East Carolina University, Duke University, Wake Forest University and University of North Carolina at Chapel Hill.
These universities have led to an influx of major pharmaceutical and biotechnology companies. Including Bayer, BD, Merck and Biogen to the state's massive research park.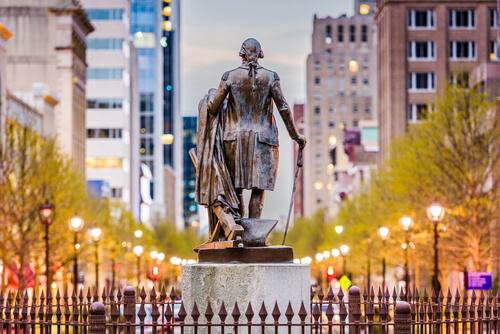 Education
North Carolina has an impressive education system that leads to lucrative career opportunities in the state's financial and technological industries. The schools in the state also offer many employment opportunities, as well as the many top-ranked universities.
Basketball is big in North Carolina, and if you don't want to ruffle feathers, you should study up on the Duke-UNC rivalry.
The Economy
Aerospace is another big industry in North Carolina, with several leaders in security and defense calling the state home. Some of the industry leaders that represent this industry in North Carolina include Lockheed Martin, GE Aviation, Honeywell and Honda Jet, which contributes to employment options for local graduates.
Did you know that North Carolina is the "Furniture Capital of the World"? That's right! Home to both the largest furniture manufacturer and the largest furniture trade show in the world, Century, Ethan Allen and Ashley Furniture have all set up shop in North Carolina.
North Carolina is the 26th safest state in America, with low wages and high unemployment driving up the crime rate in a number of small towns, including Gastonia, Oxford and Whiteville.
The affordable housing market and the fact that the cost of living is 3.7% cheaper than the national average for retirees makes it a great place to retire. Additionally, the state does not tax Social Security income.
Employment
In the past, the economy of North Carolina was driven by manufacturing and the tobacco industry, but over the years, it has evolved into a technology driven economy.
Several different industries are thriving and offering career opportunities for people thinking about moving to North Carolina. You can typically choose from startups to small businesses and head offices of large companies such as Bank of America, Wells Fargo, Nucor, Microsoft, Compass Group, Lowe's and AT&T.
The energy sector continues to thrive, making North Carolina the third-largest electricity producer and second biggest when it comes to turbine manufacturing growth. Some of the largest energy companies in the state include GE Hitachi, Siemens, and Duke Energy.
According to North Carolina's Small Business and Technology Development Center, communities are increasingly creating co-working spaces and entrepreneurial initiatives.
If you work in STEM, it's a good idea to move to North Carolina's tech hub, which is The Triangle.
North Carolina has the second-largest banking center in the United States.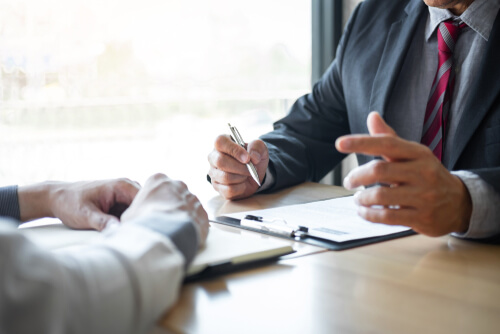 Diversity
In addition to the diverse landscape of North Carolina, the community is as diverse. Residents are from diverse cultures and backgrounds, which makes for a friendly community.
Culture
North Carolina culture is homely and welcoming. Beers, barbecues, and golf are some of the most cherished activities in the state, which is home to more than 600 golf courses.
The state has a huge craft beer scene, especially in Charlotte and Asheville. The residents' favorite brew is enjoyed with barbecue pork, which is smoked low and slow.
The mothervine – the oldest cultivated grapevine in the US – is also found in North Carolina, and dates back to 1584. North Carolina has more than 175 wineries.
The Weather
North Carolina has hot, humid summers and mild winters which means that you will have plenty of time to explore all the outdoor activities the state has to offer.
It can be difficult if you're moving to North Carolina from a state with four distinct seasons. It takes some getting used to if you're used to snow in winter. But it's perfect if you're fleeing from the cold. An important takeaway from this would be to learn to learn to dress in layers. North Carolina daytime temperatures can vary by more than fifty degrees, with high daytime temperatures and chilly mornings and evenings.
Hurricane season runs between June and the end of November and that can also take some getting used to. If you're moving to North Carolina's coast, especially, it's a good idea to invest in insurance.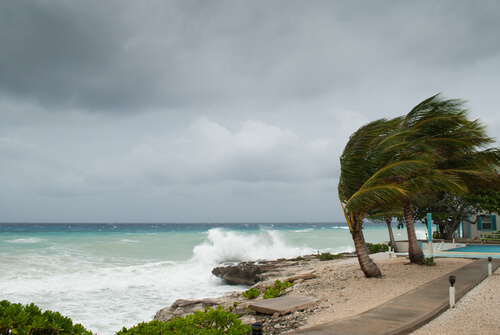 Moving to North Carolina: Top cities to choose from
It's not unusual for people who visit North Carolina to fall in love with the state, wishing that they could live here, too. The magically diverse terrain, amazing people, and the many career and business opportunities all contribute to making it a fantastic place to live. But before you pack your rental truck, it's important to know where you're going.
With that in mind, let's look at some of the cities you might want to consider:
Winston Salem – Named as one of the "Best Places to Retire" by Forbes and second "Most Livable Downtown" by Livability.com, Winston Salem has sunny weather, plenty of local amenities and a low cost of living. The thriving job market, historic charm and thriving arts and culture draw retirees, young professionals and growing families to this southern city.
Durham – Young professionals feel at home in the southern town of Durham, which forms part of the Raleigh-Durham-Chapel Hill tri-city region. The town is anchored by Duke University Hospital and Duke University, which provides the ideal setting for people who work in the healthcare and research industries and plan on moving to North Carolina.
Wilmington – If you're a water baby, you might be drawn to Wilmington on the banks of Cape Fear River, and near several Carolina beaches. The beautiful weather and many outdoor recreational activities draw nature lovers, which the booming film and arts scene leads to a vibrant nightlife. Ultimately, it's one of those cities that draws many students, resulting in high graduation rates.
Move to Your Best City in North Carolina
Charlotte – The largest city in North Carolina is also the second-largest banking center of the US. Charlotte attracts bankers and financiers from near and far to the bustling job market the city has to offer. Residents enjoy great restaurants, museums and the lively sporting culture of the city. This very livable city features big city amenities, mild weather and a low cost of living.
Raleigh – The capital city is one of the top five places in the United States to live in. This is according to the U.S. News & World Report. Sunny weather, low cost of living, many local amenities and high graduation rates combine with a young population. This creates a strong job market. The excellent restaurants and breweries help to make Raleigh a great place to live.
Greensboro – If you love the mountains and the beach, you'll enjoy Greensboro. Centrally located close to all types of outdoor recreational activities and near larger cities. Greensboro is home for retirees, families and young professionals. The town also has a vibrant arts and entertainment scene for people moving to North Carolina to pursue those fields.
Carey – Located near Raleigh, Carey offers a small town feel with big-city amenities. Residents enjoy the low crime rates, thriving job market, highly-rated public schools and great weather.
Fayetteville – Home to Fort Bragg, Fayetteville is a welcoming place for military personnel and their families. Known for its historic buildings, friendly neighbors and revitalized downtown, Fayetteville encapsulates southern charm. Expect sunny weather, awesome amenities and high graduation rates when moving to North Carolina.
North Carolina | Great Places to Choose From
Chapel Hill – Home to the University of North Carolina, Chapel Hill is located near Raleigh and Durham. The diverse population contributes to a vibrant music and arts and culture experience. The crime rate in Chapel Hill is low, and the small city has a stable housing market and good schools.
Asheville – This gem of a city is located in the Blue Ridge Mountains. It is home to an eclectic mix of foodies, musicians, artists and young professionals. The city has some of the top restaurants in the south, as well as a thriving arts scene. With all the amenities you might need, good weather, decent schools and an affordable cost of living.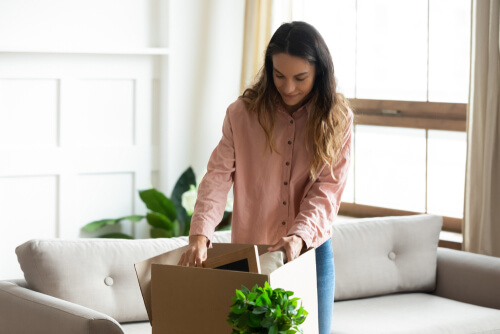 Getting settled after your relocation to Carolina
Once you're settled into your new home, there are only four more steps to calling the state home.
Get your driver's license within a month of moving to North Carolina. This has to be done before you can register your car. The North Carolina Driver's Handbook explains the local roadway safety laws and regulations. Remember, out-of-state licenses are no longer valid. To apply for a North Carolina Driver's license, you will need the following:
An out-of-state license or a document containing your full name to prove your identity and birth date.
Social security card or similar document.
Proof of address document applicable to your residence in North Carolina.
Foreigners need a document containing their full name to prove legal presence or lawful status.
Liability insurance coverage from a provider based in North Carolina.
Register your car within 30 days of moving to North Carolina or starting a job in the state. A full inspection is required before the driver's vehicle is registered.
Enroll your child in a school.
If you meet voter qualifications, it is important to register to vote.
Moving to North Carolina Takeaways
If you're considering moving to North Carolina, it's important to consider the impact it will have on your budget. Consider speaking to your employer about a relocation package if you are being transferred.
Finally, it is important to start planning well in advance. This can help ensure that your relocation is as trouble-free as possible.
Need to ship your car to North Carolina? We offer weekly trips on some of the top routes to and from North Carolina.