Reading Time: 4 minutes
What is PODS?
PODS (Portable On Demand Storage) is a self-storage container solution for your local or long-distance moving requirements. This innovative concept makes moving and storage easier.

Pros:  PODS is a great option if:
You can't or don't want to drive the moving truck to your destination.

You need plenty time to load and unload your goods.
Cons: PODS  is not ideal if you're:
Unable to plan and secure dates in advance.

Uncomfortable with booking telephonically.

You're looking for a cheaper option for a long-distance move.
The most convenient benefit of PODS is that you can take your time loading and unloading it. When you're ready to have it transported, simply call the company and they will send a truck to take your goods to your new home. This is incredibly important if you're not an experienced truck driver.
Trucks tend to be long, heavy, and less responsive than a car. That's why PODS employs professional drivers to transport your goods.
PODS Availability
PODS has a range of locations in many territories, and they maintain their own fleets of containers and trucks.
Weather-resistant, PODS containers are steel framed with aluminum skin panels and translucent roofs to illuminate the inside. The container is secured by a light-weight, steel roll-up door.
Because weekends are the most popular time to move, it may be difficult to secure a pod on a weekend. So you may have to schedule it for a week-day.
When you hire a container from PODS, you have a minimum of 30 days to pack. However, if you need it for longer, you can simply pay for more months.
PODS Container Options
PODS are available in three different sizes:
7 Foot Container – This pod is 7 feet long by 7 feet wide and 8 feet high with an internal capacity of 385 cubic feet and a weight limit of 5,200 lbs.

12 Foot Container – This pod measures 12 feet by 8 feet by 8 feet and has an internal capacity of 689 cubic feet and weight limit of 4,700 lbs.

16 Foot Container – This pod measures 16 feet by 8 feet by 8 feet and has a loading capacity of 857 cubic feet and a weight limit of 4,200 lbs.
Additional services from PODS
PODS will use their own trucks and drivers to deliver and collect your container. This cost is factored into the quoted price. If need be, your container can be stored at the PODS storage yard if it can't be delivered to your home. At the end of your move, they will collect the container and return it to their location.
PODS Pricing
Portable On Demand Storage prices will vary based on the number of containers you need and the distance of your move, insurance, and storage, as well as for additional locks.
The fact that you can keep the container for as long as you wish makes PODS a very attractive option.
Pricing of PODS are based on:
Distance

Square Feet Moved
The price per mile usually reduces on a sliding scale, depending on the states in which you are moving.
On a distance of 10 miles, you could pay approximately $700 to move 2,400 square feet.
Moving 2,500 square feet across 700 miles could cost $2,000 or $2.86 per mile.
PODS Container Insurance
PODS includes up to $10, 000 of coverage in the price of rental to protect you in the event of a fire, negligence, burglary and other damages.You may opt to buy additional coverage prior to the date on which your container is delivered. $59.95 buys you up to $15.000 of coverage, while $69.96 buys you up to $20,000 in cover and $179.95 per month buys you $100,000 in cover.
Portable On Demand Storage insurance only covers the goods that are in transit in the event of an accident, such as a collision or if the container is hit by a tornado. It does not cover damages that occur during normal transit.
However, if you book movers to help load or unload your container through HireAHelper, you will receive $0/60/lb insurance during normal transit, free of charge.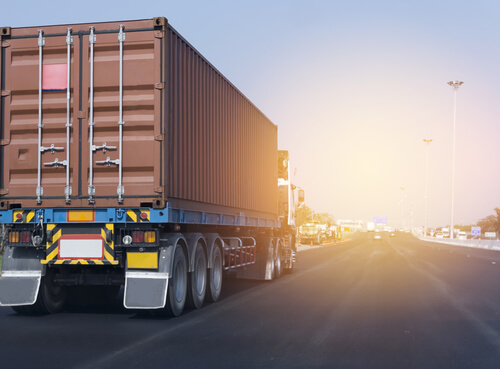 What else you should know about Portable On Demand Storage
When moving with PODS, your first month of storage is included in the quote.
The time it takes to travel to deliver a container during a long-distance move can add quite a bit to the cost with this type of move.
You can't move your car in a Portable On Demand Storage container, so you will either need to drive it, or hire an auto shipping company. If you have a classic or luxury car, opt for enclosed auto transportation, which is similar to shipping the vehicle in a closed container.
What do customers say about Portable On Demand Storage?
Customers typically rate the service received from PODS as very good. Availability can be an issue if you have procrastinated, and moving long distance can be quite expensive. However, it could be a great option for short-distance moves.
When you hire a storage container for your move, it is important to check the regulations of the Homeowners Association or the bylaws of your neighborhood first. Neighbors might not be thrilled about having a large storage box sitting on the sidewalk for a month.
Is PODS the best option for your move?
If you're not an experienced truck driver and you want to have the option of taking your time with a DIY move, Portable On Demand Storage may well be the ideal option for you. It is certainly worth the extra price.
If your neighborhood doesn't allow containers, you will have to look into one of the other traditional rental truck options, such as U-Haul, Enterprise or Budget. Check out Nationwide Auto Transportation for vehicle storage and towing services.