Reading Time: 7 minutes
Recent advancements in the transportation industry have been significant, with stakeholders investing in new innovations that are set to revolutionize the way we use vehicles. In this article, we will explore 15 of the most revolutionary trends that are shaping the future of transportation and changing our perspective on how we get around.
Gone are the days of basic vehicles with minimal safety features. We now live in a world of advanced cars that incorporate the Internet of Things (IoT), big data, and cloud computing to enhance their capabilities. This is an exciting time as we are witnessing the emergence of vehicles of the future. Along with the lack of stable cellular connectivity in some developing countries, which could impede proper functioning.
Automotive Industry Trends | Car Shipping Trends Explained
The motor vehicle industry has seen many innovations in recent years. The fact that various parts are being optimized using big data analytics platforms, is just one. This gives original equipment manufacturers (OEMs) an advantage in an increasingly competitive market. It adds impact on the manufacturing of vehicles, as well as affecting the supply chain and end-user experience.
Reverse cameras have become the norm. We are seeing the emergence of electric engines, solar panels, hands-free parking, and  driver-less cars. Dash cams are going to be the norm in top-spec cars. In addition to this, we will see how artificial intelligence defeats carjackers, etc.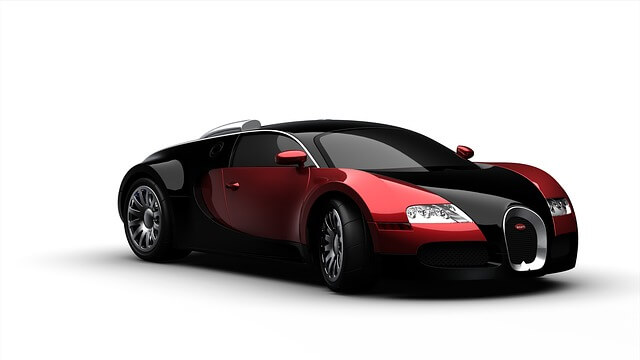 15 Most Revolutionary Trends
#1 – Enhanced In-Car Entertainment
In-car entertainment is not a revolutionary automotive industry trend. However, many manufacturers now put in-car entertainment high on the priority list. In particular with the emergence of self-driving vehicles, which does not require close attention. That means we can look forward to custom music systems. Along with enhanced TV screens, augmented reality window displays, advanced in-car live streaming abilities and much more.
#2 – Bigger, Better Solar Power
Researchers have been testing carbon resin and polymer fiber door panels in which solar batteries can be stored. These panels will be able to store power. Moving forward these will be much smaller.
#3 – How AI Can Defeat Carhackers
Recent Years in Car Industry
In recent years, the need for vehicle computer security features has increased, and will continue to. Top-of-the-line cars now act as sophisticated computer networks on wheels. Manufacturers implement artificial intelligence to offer live protection from viruses. Apart from this hacking might affect the performance and security of vehicles.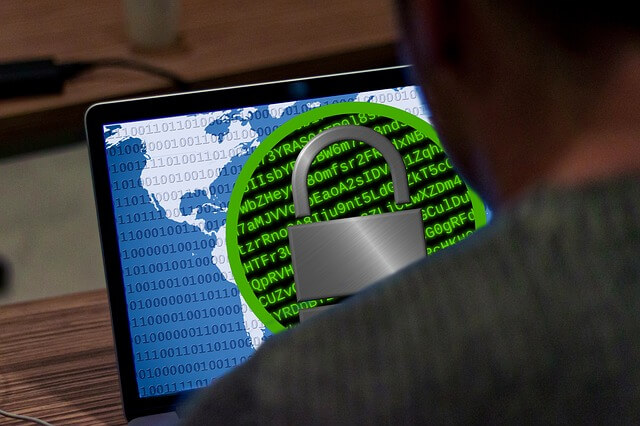 #4 – Usage Based Vehicle Insurance
A connectivity wave has swept across pretty much every business in the world. The Fintech and insurance industry especially have experienced profound innovation thanks to the Internet of Things. It has helped insurers to connect with a variety of other sectors. Starting with individual policyholders to the motor and property industry.
Insurers can now use the Internet of Things to assess risk, estimate necessary reserve, and create pricing policies. Technology has also created major opportunities. These include usage based insurance, within the automotive insurance sector. This involves a premium calculation that is based on the following.
the type of vehicle

distance travel

and the driver's behavior.
Do Not Take the Risk
This type of insurance helps to encourage drivers to practice safe behavior to help prevent accidents. Fewer accidents mean reduced claims payouts and an improved bottom line for the insurers.
Insurance companies can even use usage-based insurance to provide consumers with pay-as-you-drive, pay-how-you-drive, manage-how-you-drive and distance-based insurance. Soon we will see other applications of usage based vehicle insurance in HMI and artificial intelligence. However autonomous and semi-autonomous, and IoT based fleet management will also increase.
#5 – Telematics (V2G and V2X Technology)
Telematics have been pivotal in connecting vehicles to other devices. This is in order to send and receive real-time traffic alerts and warnings related to parking management systems, collision avoidance, and more. Types of vehicle connectivity technologies that use the IoT include V2V, V2X, V2I and V2G.
Vehicle to everything (V2X) uses wireless technology to exchange information between vehicles. Whatever it connects, including other vehicles, devices, the cloud, the grid and infrastructure.
V2X technology has many functions, ranging from increasing traffic safety to optimizing traffic flow. Add to this reducing emissions, and saving time through lane departure warning. There is also lane change assistance, obstacle detection, collision warning and road departure warning. Also rollover warning, read impact warning, read accident warning.
#6 – Vehicle Health Monitor
There are automatic biometric identification systems emerging. It should be noted that most are not yet ready to be commercialized into mid-range or economic cars. These automotive industry trends will develop significantly over the next four to five years. They should hold a significant portion of market shares by 2025.
Sleep deprivation, fatigue and drunk driving are some of the leading causes of fatal accidents. This means car manufacturers continue to look for ways to overcome this by delivering warnings. Sensors in seat belts and steering devices play a pivotal role in in-car health monitoring systems.
#7 – Truck Platooning
Autonomous vehicle technology is for all car types. It is estimated that by 2020 freight transportation will be revolutionized by vehicle-to-vehicle communication technology. Driver Assistive Truck Platooning technology will use communication between two or more trucks to transform the freight transport industry. Trucks will drive closely and at high velocity behind the platoon leader.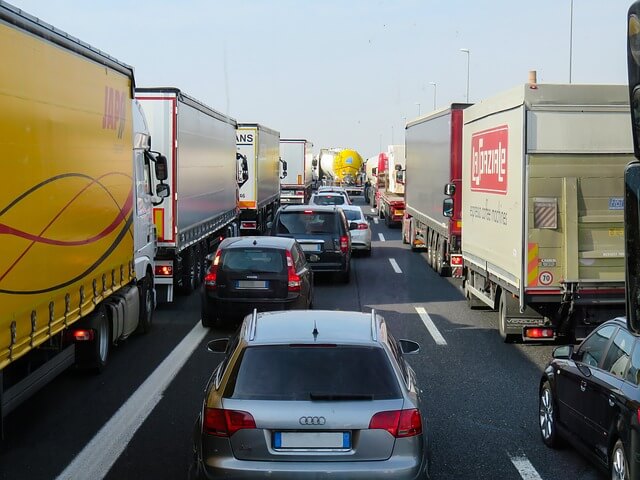 #8 – Crossover Vehicles
In recent years, crossover vehicles have become a hit with motorists who enjoy the comfort of an SUV with the operational and fuel cost-effectiveness of a sedan. Crossover vehicles deliver the perfect mix. In the near future, we can expect to see plenty experimentation and the introduction of more fun and sturdy crossover vehicles. This is one of the automotive industry trends that have consistently grown over the last few years.
#9 – Ride Sharing
Research shows that people are less emotionally attached to their cars than before. Following this it has resulted in increased uptake of car sharing – a strong automotive industry trend, even in EMEA and APAC regions. The constant drive to reduce carbon footprints is driving this.
According to Statista, ride sharing services will continue to improve the passenger's experience with a variety of options to enhance their comfort, including drinks, snacks and music.
#10 – Multi-Terrain Vehicles for Millennials
Millennials dominate most markets, and they desire practical, affordable vehicles with high ground clearance and a raised driving position – perfect for handling urban congestion.
Multi-terrain vehicles are the number one choice when it comes to operational ease and comfort. With frugal fuel consumption, five door utility, high-end audio and heated leather seats, they are perfect for millennials. This automotive industry trend has increased revenues tremendously in the last few years. Especially for manufacturers such as Seat, Peugeot, Kia, Hyundai and Ford. These are the leaders in the crossover niche.
#11 – Large SUVs for Baby Boomers
While millennials dominate most innovations, baby boomers are the leaders in the automotive industry. As the majority of baby boomers are nearing retirement, they want cars that enable them to travel on their own, comfortably.
With five-door configuration, a sizable trunk and more, baby boomers seem to prefer spending their money on large SUVs. Newer SUVs offer much improved fuel efficiency compared to the initial models that first hit the market. This is another bonus for frugal people who are thinking about their retirement savings.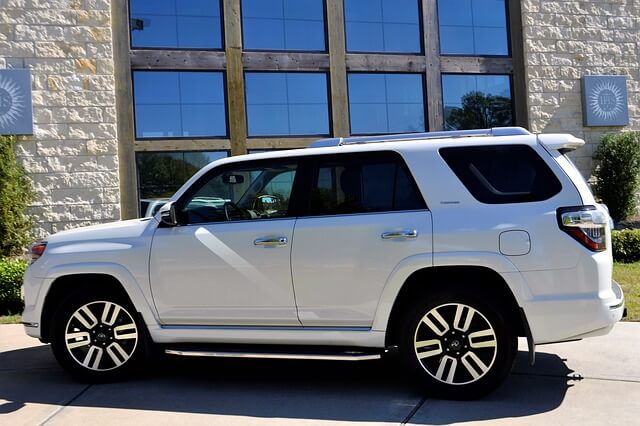 #12 – 3D Printing
We will see bigger investments from major vehicle manufacturers pursuing this automotive industry trend. Some big-name players in the automotive industry have followed in the footsteps of Local Motors, who first launched Strati. This revolutionary automotive industry trend will enhance the cost-effective nature and safety benefits of 3D printed cars.
#13 – Autonomous, Driverless Vehicles
Autonomous vehicles have been shown to increase passenger comfort, enhance traffic management, and reduce accidents.It's no wonder this is one of the automotive industry trends companies focus on most. In the coming years, we will see fully autonomous, driverless vehicles from various automotive giants emerge onto our roads.
#14 – Electric Cars
In just two years, electric car sales have reached ten million units. Volkswagen, Daimler AG and General Motors have also staked a claim in this lucrative market. They did this by developing their own electric car models.
Electric cars continue to increase market share and unfortunately this is due to the decline of available non-renewable energy sources. Furthermore this automotive industry trend is set to continue to grow in the immediate future.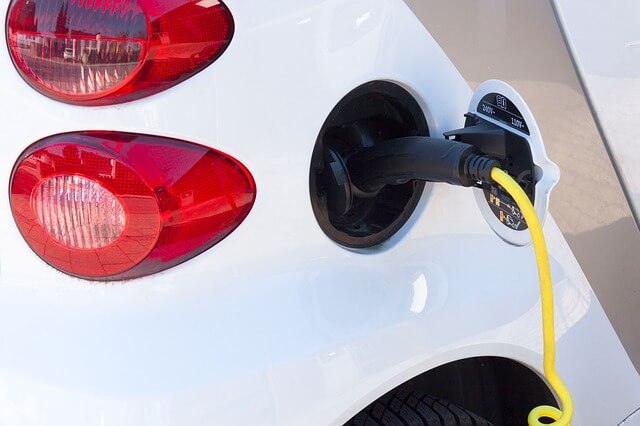 #15 – Innovative Key Designs
Get excited about vehicle keys! Some car manufacturers prefer to keep things simple. Whereas companies like BMW remain on the cutting edge of automotive industry trends and innovation.
BMW introduced a futuristic new smart-key that features a 2.2″ touchscreen. Now you can check your A/C settings and vehicle service information right on your key.
Jaguar has a new option for active drivers who don't want to worry about looking after keys. The new F-Pace Activity Key is a completely waterproof bracelet which can be used to unlock the car.
Volvo is currently testing a keyless approach that would allow a smartphone app to manage a variety of vehicle functions.
Considering these revolutionary automotive industry trends, it is clear to see that vehicle technology is evolving at a rapid pace, and that innovation knows no bounds. Watch this space to learn more about how these trends will impact on the car shipping industry.