Reading Time: 4 minutes
One of the most frequent calls we receive is from potential clients who want to know, "Can I ship a non-running vehicle?" We're excited to let you know that yes, you can! But there are some prerequisites when it comes to shipping a non-running vehicle. In this post, we'll delve into some of the specifics.
As auto transportation brokers, we at Nationwide Auto Transportation act as an intermediary between you – the client – and the carriers who actually transport your car. Our role is pivotal, as we handle the important communications between clients who want quick and reliable answers, and truckers who are out on the roads, driving their rigs. These hard-working individuals are often self-employed, owner-operators who are on the road up to fourteen hours a day. They don't have time for marketing, administration, and customer service, and are grateful to us brokers who take care of that important function on their behalf. And this is where the challenge with shipping a non-running vehicle comes in.
How do You Ship a Non Runner?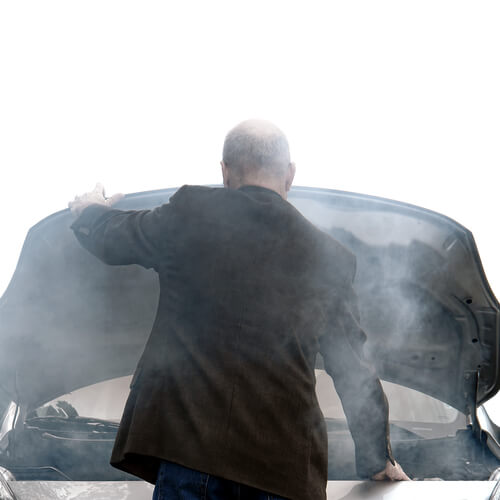 While many of these truckers have semi-trucks, the configurations of their carriers differ greatly. Some are able to transport non-running vehicles, but others are not. Some have the proper man-power and lifting equipment, and others don't. That's why we ask our clients to be honest with us upfront in order to avoid delays, mishaps, and additional fees that come with unexpectedly having to ship an inoperable car, whether you're shipping it to a new buyer, or to a service center.
What's a non-running vehicle, exactly?
While the description is quite self-explanatory, it's important to clarify exactly what's wrong with your car when booking your auto transportation. Different issues affect loading and unloading differently, and will therefore lead to a different shipping cost. For instance, a car with collision damage that can still be driven onto the truck will be considered operable and that won't usually affect the price. There are many things that affect the safe operability of a vehicle. Other forms of operability include:
Doesn't start, but steers. This is often the case with classic cars that are being transported to specialist service facilities. If you want to restore your car to its former glory, but it doesn't start, we can transport it for you. Please do let us know upfront that it doesn't start, but it steers. That means that we can use a winch to pull the car onto the carrier.
Doesn't start, doesn't steer. If your vintage or modern car does not work at all – whether or not it has an engine – it will have to be lifted onto the truck using specialized equipment.
Can't start, no key.
Can start, but has flat tires.
Can start, has tires but no brakes.
In many cases, an otherwise operable car with a dead battery may be considered inoperable. Although most carriers do have a set of jumper cables in the truck, it has happened that the battery is not the issue. If the car still does not start, or if no jumper cables are available, the vehicle will be considered inoperable and the price will increase. If your carrier does not have the appropriate equipment to lift your non-running vehicle onto the transport truck, you will have to reschedule collection.
Reduce the Cost of Shipping a non-running Vehicle
There are some ways to reduce the cost of a non-operable car. Just as preparing your car for shipping can help you avoid paying unnecessary fees and opening yourself up to theft and other issues, there are things you can do to reduce the cost of shipping an inoperable car:
No key? If you don't have a key to start your otherwise operable car, try to order a copy before requesting car shipping quotes.
Flat tires? You will need new tires if you plan on ever driving the car again, so consider buying a set before you ship your car.
Dead battery? You can find a new car battery from as little as $50 and it should be good for a few years.
Fixing any issues that render your vehicle inoperable will make the process faster and cheaper. It will also bring your vehicle closer to running condition. However, we understand that it's not always feasible. Ultimately, remember that not all carriers have all the equipment needed to handle inoperable cars.
Depending on the issue with your car, it may require more space for loading and unloading, in which case door-to-door auto transport may not be an option. In these cases, our carriers typically prefer terminal to terminal transport. However, if the non-operating car is at your home, we will have to make special arrangements to find a carrier who can do that.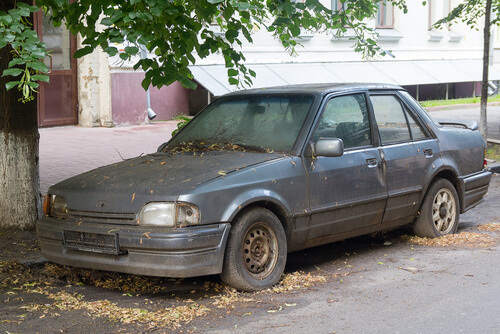 Shipping an Inoperable Car With Nationwide Auto Transportation
Some people think that if they admit that the vehicle has issues, doesn't roll or if it's a track car, that the auto shipping company will have reason to raise the price of shipping an inoperable car. We hope that this post clarified the real reasons why we need to know the truth.
The reason why we need to know that your vehicle doesn't start, steer or run, is so that we can find the correct driver for your specific requirements and the safety involved in shipping a non-operable car. Since non-running cars cannot be driven onto the shipping truck, the carrier must use other methods to load the car. As such, you can sometimes choose between the two main car shipping options, namely open transport and enclosed auto transport.
Open auto transport carriers will use a winch to pull the car onto the truck. The chain will either be hand-cranked or manual. Enclosed auto transport usually makes use of a lift gate to load the car into the truck.
Not sure how to go about shipping a non-running vehicle? Get in touch with the friendly, helpful representatives at Nationwide Auto Transportation now.