Reading Time: 3 minutes
UPDATED: While we hear much less about the Covid pandemic in the media, we can all agree that it pays to stay healthy. Let's continue following at least some of the practices below to help curb the spread of disease in general.
When the COVID-19 pandemic hit, essential medical and food supplies were the only things transported. At that point, social distancing became a thing. But as more states are starting to offer more services in the quest to reach complete openness, the auto transportation industry is slowly becoming busier. Many people had to relocate in search of new employment or to care for family members, and as such, need their cars transported. A question many people are asking is how to interact with truck drivers to maintain social distancing and prevent the spread of the pandemic while shipping their vehicles.
Although we encourage our truckers and clients – and the public as a whole – to avoid panicking, we absolutely support every step taken to remain healthy, including social distancing.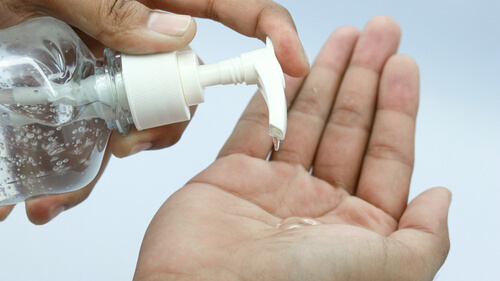 Self Isolation
The Center for Disease Control has been urging people to practice social distancing from the start, and to avoid people who might be sick. Avoiding crowds is essential, as that's where the highly contagious virus spreads the fastest. It is impossible to know who has been exposed at a truck stop.
The road can be lonesome, and since our truck drivers are practicing social distancing, they feel it even more. Instead of hanging out with other truckers at truck stops during breaks or while waiting for something, they keep to themselves. After all, symptoms of COVID-19 can take up to fourteen days after exposure to appear. Face-to-face contact with an infected person is, after all, the biggest risk factor to contracting the virus. That's why it's important to wear personal protective equipment and practice social distancing.
Like many people, some truck drivers are at more serious risk of contracting the virus due to pre-existing conditions and weak immune systems. However, being on the road 24/7 and often 6-7 days a week, they are not in a position to get sick. Their clients are awaiting the collection and delivery of their car shipments.
Then there's also the issue of interacting with the public while maintaining social distancing.
These actions are implemented by our truckers.
Due to the sanitary concerns of roller grills, food buffets, convenience stores and truck stops, our truckers prepare food in their own trucks wherever possible.
Our truckers carry hand sanitizer, which they use throughout the day before and after each interaction with another person, using restrooms, or after contact with keypads at pay points.
Clean surfaces. The dashboard, steering wheel, door handles, and other surfaces get a daily wipe down. We use Clorox wipes at least three times per shift.
Crew members in trucks wear approved face masks with respirators.
Practicing Social Distancing During Car Shipping
Keep our drivers, and yourself, virus free. Follow protocols. When choosing your shipper, ask what social distancing practices they follow. Here are some ways to do that.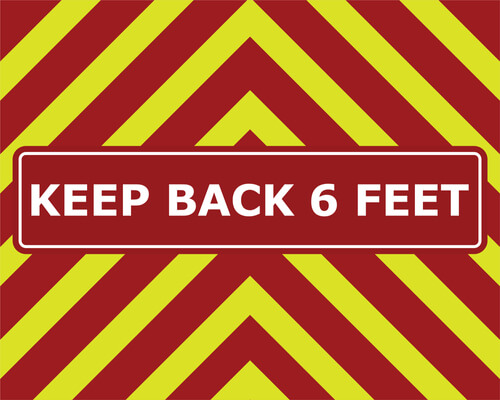 What is social distancing, exactly?
According to the CDC, six feet (approximately the length of two large dogs standing nose-to-nose) should suffice. We appreciate our clients maintaining their social distancing where possible.
Our trucks need space to load and unload vehicles. This means we are able to avoid crowds, for the most part. Our drivers are encouraged to wear masks and protective gloves in public. All surfaces of a vehicle get a daily clean.
We ask clients to maintain an adequate social distance of six feet from truck drivers during collections and deliveries.
Need social distancing tips for use at home and in general? The Red Cross offers fantastic guidance.