Reading Time: 5 minutes
Definition of transport broker vs carrier – Transport brokers facilitate the transaction by which vehicle owners arrange for carriers to transport their vehicles from one place to another. Transport brokers typically work in offices while car carriers operate trucks on the country's highways and byways.
When you need to ship your car from one place to another, you will probably stop by Google of Facebook first. The objective: getting a few quotes from auto transport companies to compare and choose the cheapest one. But there's a snag. Your results mention words like 'auto transport broker vs carrier'. What's the difference, and why do they both say that they can transport your car to where you want it to go?
Explaining Broker vs Carrier
Every month, thousands of people need to ship cars; whether they've purchased a car from out of state, or sending a car to their child in college or a family member across the country. During snowbird season, people want to ship their vehicles south, and back again after the winter.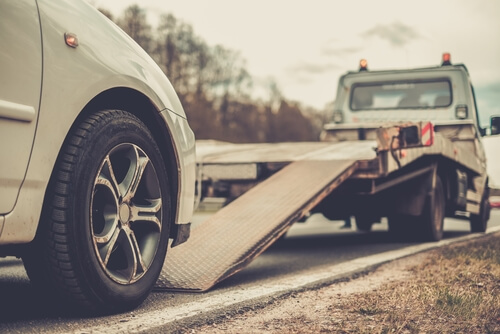 Most people assume transport brokers and carriers are synonymous or interchangeable. Truth be told: they are not. In this post, we're going to explain the differences, and why those differences matter when you're trying to have your car shipped.
What is an Auto Transport Carrier?
An auto transport carrier operates the truck which will ship your car to its destination. In most cases, auto transport brokers are individuals who own their own trucks. In some cases, larger carriers operate a small fleet of their own trucks on specific routes.
However, many of these single owner-operators who work as carriers schedule their shipments through brokers who will verify their industry requirements, which include cargo insurance, USDOT credentials and the truckers' licenses. They value the function of auto transport brokers in filling up their trucks and handling admin on their behalf. Carriers drive their trucks for up to fourteen hours a day, and therefore have very little time for marketing, administration and accounting – especially during busy seasons when they have more shipments than usual.
If you want to work directly with a carrier, you should find one that operates on the route you want to ship the car.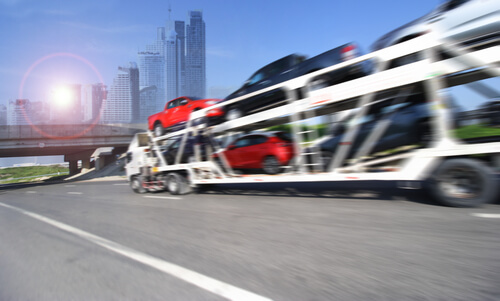 What is a Car Shipping Broker?
Auto transport brokers usually work with many different carriers, both big and small to facilitate auto transportation for their clients. Through their network of operators, they are able to serve the entire country.
That's why, when you search for car transport along a specific route, you will often come across the websites of auto transport brokers, such as Nationwide Auto Transportation.
Auto transport brokers handle the entire process of auto shipping, from quote to delivery. They are responsible for coordinating your shipment to updating you on the progress of your car shipping process, to handling any potential hiccups. They are motivated to ensure that your vehicle is delivered at its destination on time.
While most companies act as either brokers or as carriers, some do a bit of both. It's less of an auto transport broker vs carrier, but rather a combination of both. They are known as auto transport management companies. Sometimes, the lines between the different auto transport companies are often blurred, which can make it confusing for clients.
Some licensed brokers own their own fleets, which means that they are technically broker-carriers. Some will work with other owner-operators, where they act as brokers, although they don't use the term in their marketing. In most cases, auto transport brokers, logistics management companies and auto carriers will all advertise their full-service offering. Of course, these overlaps make it difficult for a customer to choose the right company to handle their shipment.
Pros and Cons of working with a transport carrier directly
People choose to work with carriers because they want:
A lower price. In most cases, working directly with a service provider can sometimes result in lower costs, because you circumvent the middleman. Of course, there are no guarantees that you'll save money.
Quick process. Working directly with a carrier means that the trucker has already determined that it is the fastest, most cost-effective route.
A single point of contact. When you work with a carrier directly, there's only one person who is responsible for your car, and that's the carrier. This would typically simplify problem solving.
Of course, there may be downsides to working with a carrier. If the truck breaks down, your shipment will likely be pushed back. Another regular complaint is that carriers tend to be bad at communicating with status updates. Of course, this is understandable, because drivers cannot be on the phone while they are driving. Therefore, communications can be a bit spotty. They are merely in the business of delivering cars to their destinations.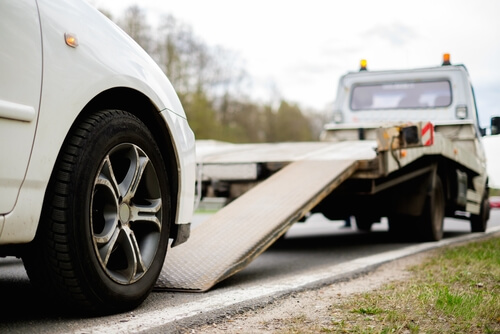 Why should I work with an auto transport broker?
Why people opt to work with transport brokers:
Car shipping companies are flexible. Because large auto brokers work with large networks of drivers, they are able to get your car on a truck quickly and take it to its destination on time. Their carrier networks operate across the country, so it's just a matter of finding the next truck heading to your destination.
They offer added protection and safety. If the truck you booked breaks down or is unable to collect your car, the transport broker will find another truck from their database. In some cases, you may opt to pay a little extra to secure your shipment for guaranteed dates, or you could wait a couple of days and have it done at the same price.
Auto-shipping brokers use vetted carriers. Drivers have to meet a variety of industry standards in order to be properly insured, licensed and accredited. As such, you can rest assured that your driver meets or exceeds industry standards.
Auto transport brokers handle the entire process from start to finish. They work on behalf of the client and the carrier, acting as a point of communication to ensure that your car arrives safely and on time.
They save you time. You could spend hours trying to track down an auto transport carrier, and it can be risky as you never really know who they are and whether they're legitimate. They may not be fully licensed and insured. You don't know their driving record, and whether they will be available when you want to ship your vehicle. If they don't operate on your preferred route, you will have to find someone new.
Always Choose Nationwide Auto Transport
Opting for a carrier directly involves a lot of research and time in terms of reading reviews, and answering a variety of questions. Why put yourself through all of this when you could be saving so much time and effort by using an already-vetted carrier from a reputable auto transport brokerage.
So when you need to ship your car and are faced with the decision: auto transport broker vs carrier? You know which to choose! Request a free quote from Nationwide Auto Transportation now!