Reading Time: 4 minutes
In a world of advanced technology and self-driving cars, most new automobiles include at least the most basic Advanced Driver Assistance Systems (ADAS). The average car comes with a range of safety measures, including:
Camera
Blind Spot ECU or Parking Assist
Driver Monitoring System (DMS)
Radar System for ADAS
LiDAR System for ADAS
Intelligent High-Beam Control (IHC)
Traffic Sign Recognition (TSR)
However, there's more to these applications. Next generation ADAS systems are designed to contain powerful sensors, cameras and microprocessors and other items that offer precise measurements and information to ensure safe driving.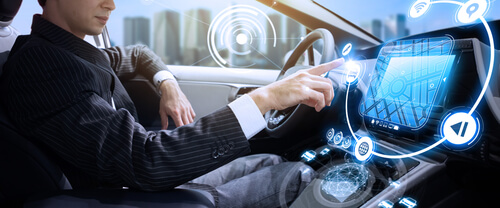 What is an Advanced Driver Assistance System?
ADAS is a passive system that alerts and provides assistance to the driver in dangerous situations. These systems measure a range of dynamics relevant to the driving and road conditions. The warnings provide the driver with information on how to avoid accidents and other mishaps. Passive ADAS systems include:
Forward Collision Warnings (FCW) which warns the driver that a collision with the car in front of it is imminent.
Lane Departure Warnings (LDW) makes the driver aware of unindicated or unintended lane departures.
There are also active safety systems that take action, rather than providing a warning. These ADAS systems include:
Lane Centering (LC) automatically steers the vehicle to remain within the boundaries.
Adaptive Cruise Control (ACC) automatically adjusts the speed of the vehicle to prevent collision with another vehicle in its path.
Traffic Jam Assist (TJA) combines the functions of lane centering and adaptive cruise control during traffic jams.
These components of an advanced driver assistance system are some of the building blocks of semi- or fully autonomous driving.
Why Should You Invest in Cars with Autonomous Driving Systems?
'Accident' is typically defined as something unexpected, and sometimes even catastrophic. Therein lies the definition of a vehicle collision – it is hardly ever expected. In most cases, they occur when road hazards occur and a driver is not alert or fast enough to take action to avoid it. Despite our best intentions and efforts, we're not always as focused as we should be when driving.
Some people might say that all the gadgets and in-car infotainment systems available in our cars these days might be partly to blame for our distracted driving. That's one of the reasons why it's illegal to drive while using a mobile phone or other handheld device – although many people still do that.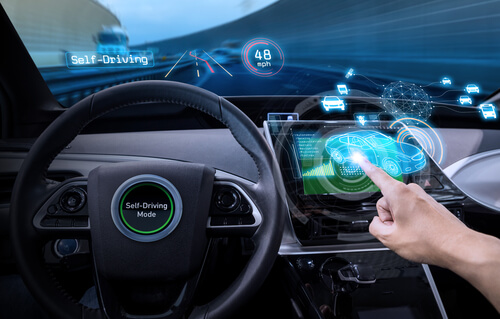 A report published by Stanford Law school stated that, "Some ninety percent of motor vehicle crashes are caused at least in part by human error." Their report was supported by a range of other studies, that all put human error as the top cause of all accidents. This is important to note, as we are ultimately culpable motorists – we are in charge of the vehicle while we are behind the wheel. But as humans, we sometimes become complacent, trusting our own abilities and instincts to kick in when necessary. When we take such a passive role in the driving process, we allow ourselves to become distracted.
The Tired Driver
One of the other big reasons for distracted driving is fatigue. That's why car carriers and heavy goods vehicles drivers and other commercial drivers are required by law to take rest periods when they are doing interstate transportation or any other long distance travel. As part of the ADAS system in trucks, in-cab tachographs help govern rest periods.
The tachograph collects information on the driver, driving time, speed and distance to ensure that both employers and drivers follow the law on driving hours. Some trucks even have facial recognition systems that can help alert the driver to the fact that he needs a rest. For instance, these ADAS systems can pick up:
Droopy eyes
Nodding head movements
And Yawning.
Some of these ADAS technologies are being integrated into high-end private cars as part of their commitment to safe driving.
Advanced Driver Assistance Systems is definitely a part of our future in which autonomous driving is on the cusp of a breakthrough for drivers of high end cars, and it will probably eventually roll down to standard cars. While infotainment technology enhances our driving experience on the road, Advanced Driver Assistance Systems (ADAS) are meant to save lives by helping tired and distracted drivers to avoid certain road hazards.
That's another reason why we recommend that, instead of driving across the country, you consider shipping your car instead. A long drive takes a toll on the driver, and when you're rushing to reach your destination, you can take your eye off the road and be involved in an accident. Rather ship your car with a reputable nationwide auto transportation company that follows the laws and regulations and employs ADAS systems to keep your car as safe as possible.