Reading Time: 5 minutes
As the advantages of using an auto-transport service become more of a globally accepted fact, the decision to ship cars instead of driving them to their destinations is becoming the norm. In many cases, it is the logical choice or the only way to facilitate the process. However, more people are starting to see car shipping as an affordable, time-saving option.
With that in mind, let's look at some of the advantages of using an auto-transport service that make it such a good idea when you need to move a car from one place to another.
Good reasons to use an auto transport company
Car shipping companies offer a service of convenience
With so many decisions and factors to consider during a household move, being able to simply book and forget your auto-transport order is truly convenient. Although they can't help with everything, using an auto transport company to move your car during a household relocation takes a huge complication off your hands. This is especially convenient when you are moving across the country and don't have time to make the three-day drive. Now you can fly to your destination and meet your car there.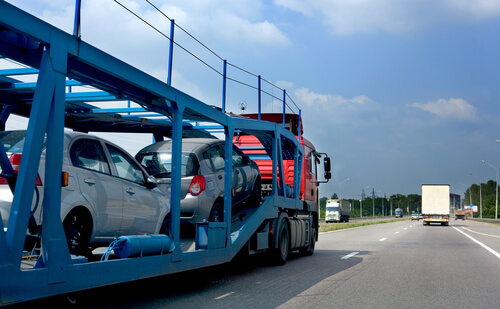 2. Auto transportation saves money
An auto-transport service saves you money on fuel, toll fees, lodging costs, and more. Having to take time off work to move a car costs you money in lost earnings.
Stay Protected
3. Car Shipping Protects the Value of Your Car
When you drive your car across long distances for no good reason, the mileage and wear and tear to the car, which depreciates its value. Apart from the wear and tear to mechanical parts, the tires and rims also work hard. Thinking about this advantage of using an auto-transport service alone, makes it the logical choice. It helps protect the value of your car.
4. Shipping a Car Saves Time Compared to Driving It
Taking time off from work or out of your life for that matter to transport a car, is simply not a good choice. Instead of spending a day or two traveling to your destination and back in time, you will never get back. One of the key advantages of using an auto transport service is that you get to use that time more productively, whether you're staying home while your car is being transported to its new owner or to a specialist repair center.
5. Car Shipping Simplifies the Process of Traveling
What Else Does Car Shipping Offer?
Driving can be fun, but it can also be fraught with mishaps ranging from traffic jams, losing your way to the new destination, flat tires, mechanical breakdowns, and accidents, to name a few. When you make use of a car shipping company, you know that your car is in good hands and you can rest assured that it will arrive in the same condition in which it was loaded onto the truck.
6. It is Really The Only Choice for Classic or Antique Cars
Many antique cars are still in good condition, but they were not made to be driven across the country or even for any significant distance. What's more is that in many cases, their original paints and parts are no longer available. That means that if your car sustains damage on a road trip, you may not be able to restore it to its former glory. Save yourself the heartache; take advantage of using an auto-transport service.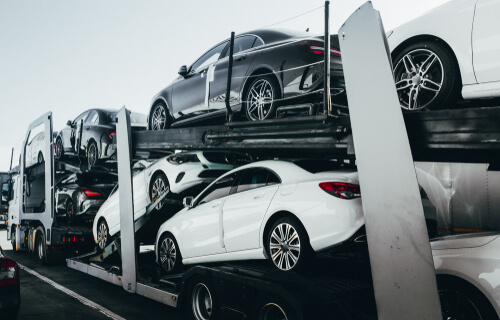 Safer Car Shipping
7. Auto Transportation Safe-Guards Your Car
There are certain advantages to using an auto transport service. When it comes to owning a high-value exotic car, you certainly want to avoid any unwanted attention from looky-loos and potential vandals or car thieves. That's where the advantages of using an auto-transport service really shine. One option is enclosed auto transportation, which means that your expensive car is transported inside a truck with walls and a roof. Nobody can see your car while it is being transported, and it will not draw any negative attention.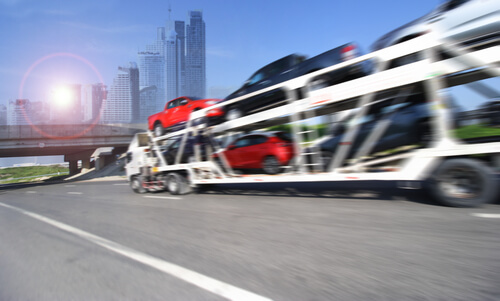 Save Money with a Car Shipper
8. Auto Transport Brokers Have Access to a Wide Range of Vetted Carriers
Of course, you could get hold of a trucker directly, thus saving money on brokerage fees. But is this a good idea? The answer is simple: sometimes, and sometimes not. It depends on the carrier you select. You could place an advert for your shipping project on a job board for truckers, which allows them to bid on the car shipment. Everyone will try to under-bid one another, and you're bound to opt for the cheapest bid. The truth is that the best truckers are too busy driving to spend much time online bidding on projects and answering messages and calls from potential customers. They are often independent carriers who spend up to 14 hours a day on the road. However, the advantages of using an auto-transport service facilitated by a broker is that they should regularly vet all the carriers in their network to ensure:
Offer consistently good service
They are licensed, bonded and insured
They charge reasonable rates
Their trucks have the capacity for the routes offered.
This ensures that you get good, guaranteed service.
9. Vehicle Transportation is Not Only for Cars
While having your car shipped, auto transport companies offer a range of other types of auto shipping, including:
ATV shipping
Motorcycle shipping
Boat shipping
Auto shipping is truly a service that caters to all your automotive moving needs. Let them take care of all your toys while you focus on the more mundane and less complex aspects of your relocation.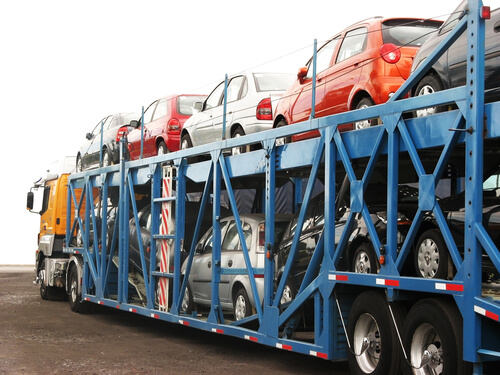 How to Take Advantage of an Auto-Transport Service
Using an auto-transport company is easier than you might think. It starts with asking for a free quote online, and checking out the company's online reviews from past customers. Once you have accepted the quote, prepare your car for auto shipping by:
Removing any loose items and removable customization;
Cleaning the car inside and outside;
And waiting for the shipper to show up.
At Nationwide Auto Transportation, we have a large network of bonded and insured contractors with DOT numbers and years of experience in the industry. They operate frequent trips along some of the major US routes. Get in touch with us today to request a free car shipping quote.