Reading Time: 5 minutes
READ THIS FIRST if you are looking for a reliable auto shipping company instead of an auto shipping lead reseller!
Consumers today are continuously looking for ways to save time and money, two of Life's most precious commodities. This is where the Auto Shipping Lead Reseller seizes their opportunity and before you can say "WTF?", your inbox is full of junk mail and the unsolicited phone calls are driving you to tranquilizers, or slight insanity… So how do you avoid falling into the auto shipping lead reseller trap?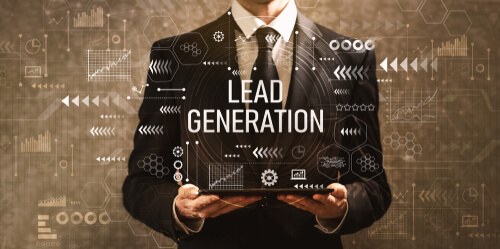 The Auto Transport Industry and Lead Generation Robots
How do you get your car shipped from here to there? And what do you do if 'there' happens to be a few hundred miles, or even a state or three away?
A good place to start is by reading our post, Car Shipping Companies: What you need to know before you hire one, and then read the rest of this article.
You search for a term that usually includes something like, "ship my car from A to B", and your search engine will throw a list at you that is longer than US Route 20—unfortunately it will contain a huge percentage of lead generation companies that use robots that have one goal in mind… to gather your information and sell it to as many auto transport companies and brokers and make as much money off you as possible.
So how do you avoid becoming the victim of an auto shipping reseller? Knowledge is power. With that in mind, let us look at what the differences are between an auto transport broker, auto shipping lead reseller and a vehicle shipping company.
What is an Auto Transport Broker?
People get confused between brokers, shippers and lead resellers. Auto transport brokers specialize in the shipping and transportation of vehicles. However while most of the vehicles shipped to the U.S. are cars and trucks, many brokers also handle boats, RVs, motorcycles, and other types of vehicles.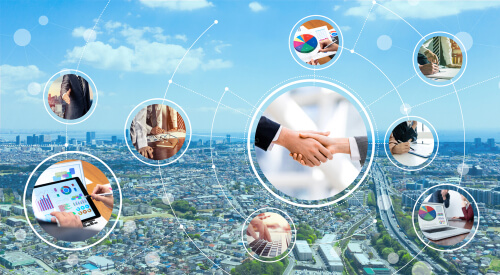 When you use the services of an auto transportation broker to ship your car, their purpose is to find you a shipper that has all of the right equipment and expertize to deliver your vehicle safely where it needs to be. As they have access to a massive database of auto shippers whose routes criss-cross the whole of America, the theory is that they are able to negotiate the best price, and fastest delivery time to ship your car where it needs to be.
What is an Auto Shipping Company?
We often get asked what the difference between auto transport carriers and brokers is, and the key difference is that carriers operate the trucks which will ship your vehicle, whereas brokers coordinate shipments using a network of carriers.
Carriers can be any driver with a truck. They usually schedule their shipments through a broker who verifies the trucker's license, cargo insurance, and USDOT credentials.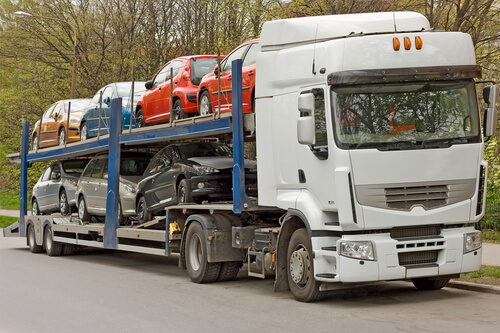 What is an Auto Shipping Lead Reseller?
In reality, these  so called companies only serve as middlemen. Auto ship lead resellers disguise themselves as service providers when all they are, are lead generators. They do not own any infrastructure. All they are interested in is collecting your information (to sell to legit companies).
The person that is supposed to take care of your precious investment may be some dude in a bathrobe, working from his mom's basement. With no interest in your vehicles safety, o your customer satisfaction.
The Difference Between Lead Generators and Reliable Auto Transport Brokers
Identifying a reliable auto transport company or auto transport broker is easy with these tips:
Check the website. Explore the site you are on. Are you only on a landing page? Does it allow you to navigate to full contact details and other information about the company? This could be a lead generation page. A legitimate company should be able to provide all kinds of information about its history. Like when it was founded, how long it has been in business et al.

Is there a physical location?
Do they maintain a blog?
Does the website appear to be regularly updated?
Search for a physical address of the auto transport broker whose page you're on. A reliable auto transport company is likely to be BBB-accredited. There will be Google reviews, Auto Transport Reviews, and usually they will be on social media as well. It is rare to find a Facebook profile, BBB accreditation profile, or Google+ review for a lead generator.
Do a price check. Red flags are words like 'guaranteed lowest price'. Take note that even if the 'company' is on the first page, it only means they paid for higher ranking. At Nationwide Auto Transportation we always recommend that our clients get at least two quotes so that they can compare apples to apples. As in this case, legitimate carriers and brokers vs auto shipping lead generators
Call them. If you feel at all uncomfortable, or a price just seems to good to be true, we suggest that you pick up the phone and dial the listed number, if there even is one. A legitimate and reliable company like Nationwide Auto Transportation will answer. Our knowledgeable consultants will be able to answer any of your questions, immediately and in person.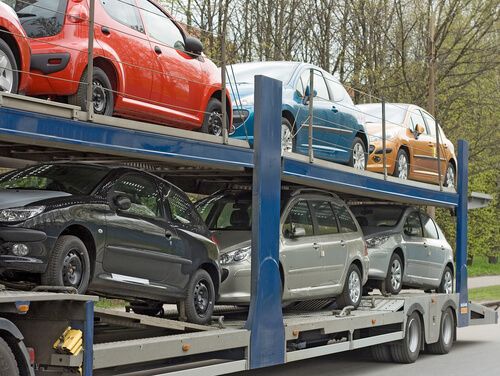 Check, then recheck!
In case of a change of heart, find out if you can cancel for free. Along with this it is a good idea to check the deposit policy and know how the transportation company is chosen. In the event that you can't find a phone number, nobody answers, or if they can't tell you more about the company and its car shipping process, you've got your answer regarding the auto shipping lead reseller.
When you call Nationwide Auto Transportation for a quotation you will be greeted by friendly human voices, and people who care about you and your vehicle. We do not sell any information and our promises are set in stone. To see who is happy with what we have done check out the amazing reviews from our satisfied customers. 
The best is also not always the cheapest, but we make sure that our service is the best. Our consultants are there to assist. They do not force you to use our services, we leave that up to you to decide for yourself.
Experience the difference with our car shipping services!