Reading Time: 5 minutes
A car is a valuable asset. As such you want to be sure that you can trust the car shipping company you select. In particular if you're faced with the decision to ship your car across the country or even overseas. Following this we have prepared this post to look at when assessing car shipping companies.
What are car shipping companies?
Sometimes, you can't drive your car from Point A to Point B and you have to ship it. Perhaps you bought it from a person or dealership in a different state, or perhaps you're moving house. Maybe, you need to send your car to a relative who needs it. Shipping a car across the country can seem costly. However if you weigh that up against the cost and time of flying to pick up a car and driving it all the way back, you will find the expense well worth it.
That's where shipping companies come in handy. Car shipping companies facilitate the process of transporting your car to and from different locations.
Have you ever seen those large trucks with several cars stacked on the trailer? Most people assume that car dealers use those and they'd be right. Car shipping companies work closely with dealers, importers, exporters, car clubs, collectors, and individuals who ship cars.
A vehicle shipping company helps facilitate the process of collecting your car, arranging the transportation, delivery and financials to ensure that your car arrives at its destination safely.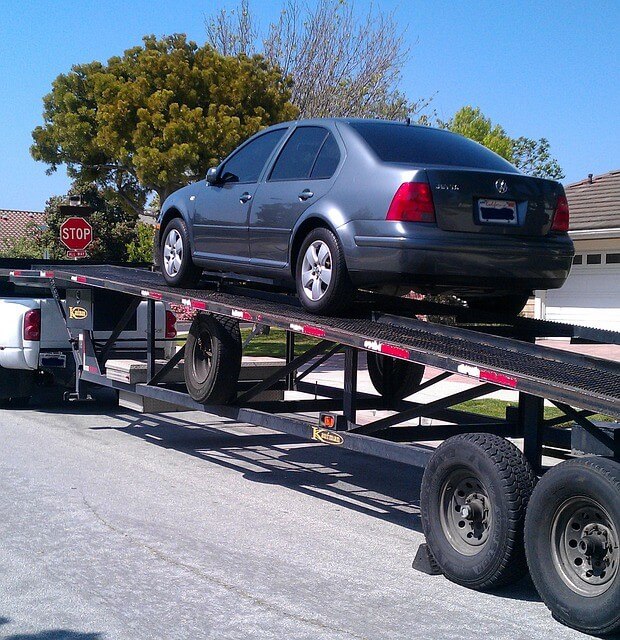 Car Shipping Companies: Lead Generators, Shippers and Brokers
There are some subtle differences between the different kinds of car shipping companies. You may choose a different type of company based on your specific requirements. Let's look at the differences:
Car Shipping Lead Generators –
Have you ever come across a website that promises to send you six or ten leads in 24 hours? Those sites are lead generators. The company may be an IT company, or an entrepreneur with a website looking to make some cash by selling your details to various mailing lists. In some cases, vehicle shipping lead generators do actually pass your details on to car shipping companies, but it's rare and you will probably have to search for more quotes anyway.
Auto Shippers –
These are the big-name companies with their own branded trucks and drivers in uniform. They are the first choice of some people who are looking for security in the form of familiar logos and brands.
Another type of auto shipper is the driver who owns a truck. You can contact them directly to arrange your car shipping, too.
The problem with trying to arrange your auto shipping through a company or individual with their own truck, is the fact that they tend to have only one, or perhaps a few trucks operating in small regions. That means that your car shipping can take slow, depending on availability, or it can be expensive, if your car is the only one headed to a certain destination. If your destination is too far out, they may still ask an independent carrier to complete the last leg of your route.
Auto Shipping Brokers
The third type of auto shipping company combines the benefits of all the other types into a single point of contact that takes the hard work out of your hands. An auto shipping broker has access to freight load boards from where they can quickly identify car carriers headed to your destination and obtain the best price possible.
When you book a car shipping job with an auto transportation broker, they will find a shipper that has all the right equipment to safely transport your car. The freight load boards give them access to thousands of car carriers running between every destination in all 48 states. That means that they're able to negotiate the best possible prices and the fastest shipping on your behalf.
Can Anyone Start a Car Shipping Company?
Essentially, yes. Legally, no. However, in order to operate legitimately, it is important to understand what it takes to become a shipping company and what is the requirement by law.
In the U.S. auto transportation brokers fall under the personal vehicle freight business industry chain. Auto brokers must carry the appropriate licencing and must be authorized by FMCSA to broker vehicle shipping on behalf of their customers.
Brokers require government licensing to operate, and must obtain an Operating Authority from Federal Motor Carrier Safety Administration. They have to pay an application processing fee and show that they have a minimum of three years of relevant experience and or certified training.
Additionally, they must obtain a Freight Broker Bond, which will cover any losses to the carrier. This will cover lapses and fraud.
The FMCSA will review license status every five years, and has the authority to revoke a broker's license if they are found guilty of unethical practices.
How do I Assess Car Shipping Companies Near Me?
Reviews
Looking at the car shipping companies nearby is usually a good place to start, because you can go visit them. However, this is not essential. If you're unable to go to their place of business, you can always look at online reviews. In fact, we encourage that you look at reviews. [Read our guide to reading online auto shipping reviews]
Door-to-door or Terminal-to-Terminal?
Understanding the options that are available to you, is an important factor in assessing car shipping companies. Look for a company that does door-to-door shipping for extra convenience. Terminal-to-terminal shipping can be more cumbersome, as you will have to arrange your own transportation to and from the terminals. The transportation company will collect and deliver your vehicle in addition to all the others in that shipment to the terminal. Also, your vehicle may have to sit parked in the parking lot at the terminal until the company has an entire shipment or full load ready to ship.
Door-to-door shipping is convenient, as your car is collected en-route to the next collection, and delivered in a similar fashion. It does not spend any unnecessary time parked and exposed to elements.
Open or Enclosed?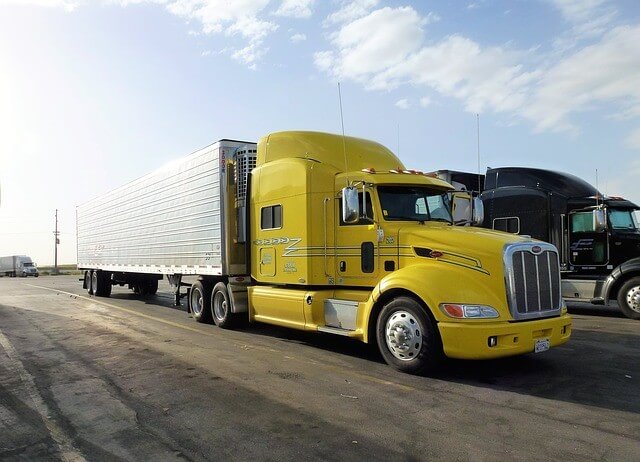 Open car transportation is facilitated using those large trailers with two or three levels of stacked cars. This is a cheaper option, and it usually offers more flexible shipping dates due to the high volume of shipments. Yes, your car is more exposed to the elements with this type of shipping, but the actual chances of damage – based on our years of experience in the industry – are minimal. Even so, any small dings or paint chips are typically covered by insurance.
Enclosed vehicle shipping is the best option for expensive, classic, vintage or luxury supercars. It is a more expensive option, which is why most people prefer open car shipping for standard cars. Enclosed car trailers usually only carry a few cars at a time, and have either hard or soft sides to protect against damage and prying eyes.
Other questions to ask car shipping companies when you call for quotes and information, include:
Do you offer any car transport insurance?
How do you determine car shipping rates?
Will there be additional costs?
Do you have a delay policy?
How long will it take to ship my car?
Free Quotes from Car Shipping Companies
Nationwide Auto Transport uses a proprietary car shipping quote calculator based on all the latest data that determines pricing in the industry. That means that we're able to provide you with the most accurate quote possible. If you need more info, don't hesitate to get in touch.