Reading Time: 7 minutes
Car depreciation rates can make even the brightest amongst us feel a little slow! This article explains how a vehicle loses value over time, and how to best minimize your losses.
Age and mileage are the two prime Depreciation Decepticons, and although you can't do much to stop time… yet, you can stop adding miles to your odometer by shipping your car with Nationwide Auto Transportation when you need to travel long distances.
In this post I will share what I learnt about understanding how car depreciation rates work, and how to control it.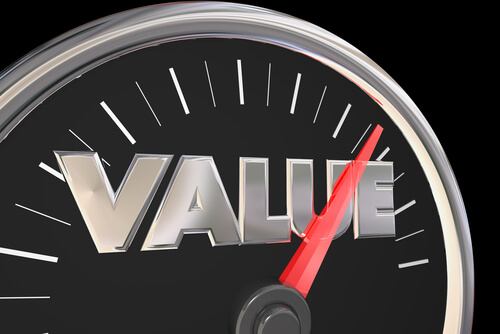 How do Car Depreciation Rates Work?
Cars and red wine have very little in common, and one glaring disparity is what happens to their individual values with the passing of time.
A Merlot that's been mellowing for a decade, has more than likely, doubled in value
A five year old Ford has forfeited nearly 50% of its original value.
Depreciation begins the moment a new car gets driven off a showroom floor, and although this is a big part of the cost of owning a car, you only experience its impact when you sell, or trade your car in. 
Have you ever wondered how much you really pay to drive your car? Here is a useful booklet from the AAA. Come along as we open the trunk to car depreciation rates,how to calculate it, and what you can do to reduce it.
New-car depreciation
When you decide to buy a new car, or sell your old stalwart, knowing how depreciation affects your life, and how cars lose value, won't leave you looking like a dummy when you do your next auto deal. If you are planning on selling your car in the foreseeable future, you might like to read What are the Best Ways to Sell Your Car for the Most Profit?
But back to car depreciation. It applies to both new and used vehicles and is the decrease in value of the vehicle as it ages and acquires dents, dings, and mechanical wear. According to a study published in 2020, the average car depreciation rate after five years is 49.1%, however, depreciation rates can vary greatly depending on the vehicle's make, model, popularity, upkeep costs, and other factors..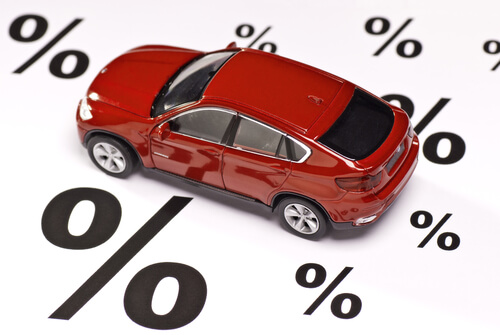 Car Depreciation Happens Fast
Did you know that the value of your car drops by 20 to 30% after the first 365 days? Its enough to give any potential car buyer the shivers, and then, according to recent data collected by Black Book, a used car value tracker, depreciation ranges from 15% to 18% annually from years two to six. We can safely say that its a general rule that cars lose 60% or more of their value within five years.
There are, however, certain makes or models that hold their value better than others, as not all vehicles depreciate at the same rate while the rate of depreciation may also vary over time.
A price hike in gasoline could cause the value of large SUVs and pickup trucks to plunge – because who wants to spend their hard earned cash on fuel, bubba? Less buyers – lower prices. A shining example is what happened last year, when car rental companies needed to get rid of stock to stay afloat – the car depreciation rates on a number of models was accelerated when the sold rental vehicles flooded the market.
How Does It Work?
If you have recently purchased a new car you will know that Driving a New Car: It's An Adjustment, but what you may not be aware of is that to equate depreciation with leasing a car helps to put the subject in perspective.
Lease prices are determined by the percentage of the car's value you will use, which for all practical purposes is depreciation. In other words, residual value is the amount the vehicle will be worth once the lease term has ended. The residual value of a car usually ranges from 40% to 60% of its original price after three years, although its market value may be higher.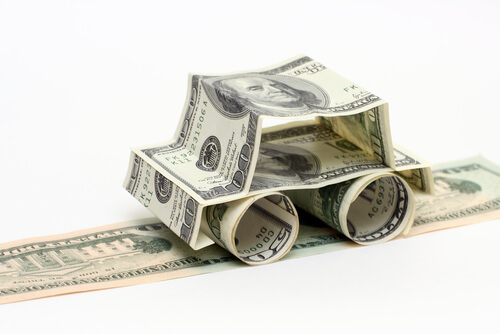 So Why Does Your Car Depreciate?
As I alluded in my intro, I was a dummy when it came to car depreciation rates and how it fits in place. One of the questions I had was why do cars depreciate, and after some serious research, this is what came to light:
Age – A car's value tends to drop as it ages.
Make and model – Popular cars matter, and a car's value tends to decrease as its popularity decreases on the used market.
Mileage: The more miles a car has, the less value it has when it's sold or traded in. The vehicle's odometer reading is an indicator of how much maintenance it will require overtime and how much time it will have remaining before complete expiry for the new owner.
Condition – A car that has been well looked after, maintained and still looks good, will suffer less depreciation than a vehicle that has perhaps been in an accident or has visible damage inside, or out.
Why Does a Car Depreciate?
Ownership history – a car that has had only one owner and has been well-maintained will likely have greater value than one that's been neglected and passed through a number of hands.
Gas prices – When gas prices are low, economical cars depreciate more, while gas guzzlers get the chop when they are high.
Color – Neutral paint colors such as black and silver may hold their value better than exotic paint colors, because these colors tend to remain popular for a long time.
Reputation – Brands with a reputation for quality or longevity might depreciate more slowly.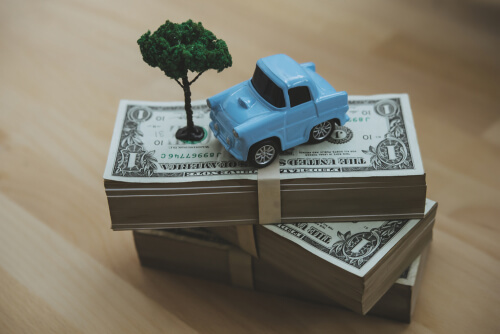 How Do I Manage Depreciation
Car depreciation and car depreciation rates are the evil guys in the "Owning your own car Universe", but there are a few weapons and tactics that are effective against these diminishing value Decepticons. Here is what you should add to your armory:
Buy Used
Brand new cars depreciate the most due to the steep drop in the first year and by buying a car that's around a year old, you get saved from that initial large depreciation amount – and some $$$ on a car that is practically out of the box.
Do your resale value research
Investing some time to do research can save a new car shopper a lower spot on the depreciation curve. As mentioned before, certain models keep their value for longer, and you can use tools like Kelley Blue Book and other calculators to figure out how much a particular model will depreciate.
Why not lease?
You can drive a car without buying one and leasing is essentially paying for the depreciation of the vehicle plus taxes and interest. When your lease term is over, you simply return the car – you don't have to worry about selling it at a loss if its value has unexpectedly dropped.
The flip side of this is that because the price of the purchase at the end of your lease is guaranteed, you may also get lucky.
Custom is not cool
It is fun to add creative accessories to your car, but spoilers and racing rims may spoil your resale value. Your customer pool is greatly minimized. Unless you're a pro, buyers will question your modification skills and may have trust issues in the car's safety. It is also possible that the color of your car affects its resale value. Even if flashy pink and purple reflects who you really are, a more mainstream color may be a better choice when selling your car.
Record your car maintenance
Keep detailed records of your car's maintenance and repairs. This will prevent it from depreciating as quickly as an improperly maintained vehicle of the same model and year. This is your proof to a possible buyer of your car's condition and could likely increase its resale value.
Sell to a private buyer
You basically have two choices when you want to sell your car. Either you sell it to a private buyer yourself, or you trade it in at a dealership. You may have to put in a little more time and effort with a private sale. However you can nearly be guaranteed of getting a better resale value than from a dealer. This can go a long way to closing the depreciation gap in your bank account.
What are the Best Ways to Sell Your Car for the Most Profit?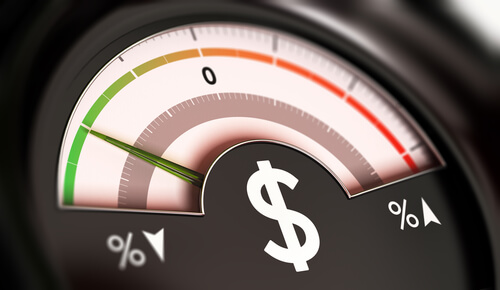 Should you ever buy a new car?
Car depreciation rates may see to it that your purchase loses up to 30% of its value in the first year. However owning a new car is possible and hopefully these tips below will show you how:
There is usually more room for price negotiation when it comes to new cars and dealerships
Loan rates are more preferable for new cars
Car manufacturers offer unbeatable deals on some new models
In addition, new cars come with warranties, making maintaining them cheaper and easier.
If you drive your car until it dies you'll have used up the entire value of the car. This means you won't have to worry about depreciation.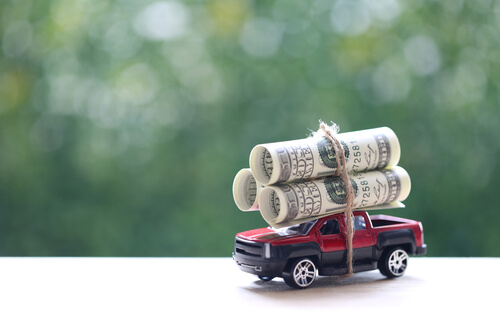 The Bottom Line of Car Depreciation Rates
Your vehicle is one of the largest purchases that you will make during your life. However the bottom line is that car depreciation rates are going to take their toll. All you can do is to try and keep it in the best condition possible. Give Nationwide Auto Transportation a call today to find out how we can help you save on car depreciation.