Reading Time: 6 minutes
So, what are the best ways to sell your car for the most profit, and why should you consider selling your car right now?
Because of the pandemic, and the ripple-effect of lockdowns on the industry as a whole, the demand for used cars is the highest it has been in years – in fact, you could get up to 20% more for your car than you could in January 2020. In this post I will show you how to take advantage of the current market, and how to sell your car for the most profit.
Nationwide Auto Transportation currently has a less 20% discount for first time users. Work that saving into the price to offer your buyer, and include free shipping and you will see you get a better price for your car, and the buyer gets a good deal—winner winner chicken dinner, for everyone. Our post, Cheapest State to Buy a Car: Your guide to buying cars from out of state, will give you some valuable info if you are looking at buying a car from a dealer or private seller in another state.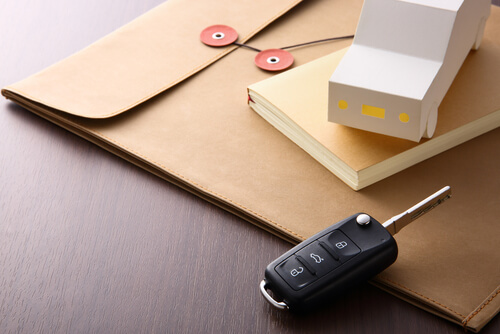 Sell my Car for the Most Profit in a Pandemic
Before we get into the gears and combustion chambers of how to sell a car for the most profit, let me quickly give you a brief overview of why car prices (new and used), have shot skywards faster than a Blue Origin rocket. The answer is multi-faceted but in the end, it can be ascribed to Covid-19, and the affect that it had on manufacturers and the use of public transportation:
The decline of the popularity of public and other mass transportation systems – Answer truthfully, would you rather commute in your/a car with max 4 others, or take your chances on a subway with thousands of other travelers? Well, a lot of people are opting for the first option, hence there is a larger demand for cars, and that is driving the price up.
So, why have new car prices busted through the ceiling? Many auto plants grinded their gears to a slowdown, and some were even forced to stop operating completely. Suppliers unfortunately had to deal with the same contractions, and a massive backlog in microchips, catalytic converters and other essential parts insured, and has still not caught up. Less supply = Higher prices!
Stimulus package – Millions of Americans are getting a little boost from the government, and even in these tough times, it does mean that many citizens can now afford to buy a decent second hand vehicle, if they so choose. This is also contributing to a rise in car prices (new and used), because so many buyers are choosing to finance their cars due to incredibly low interest rates. So what does all that mean? If your answer is that more people are looking for used cars, and you would be 100% correct..
The upside to this is that you can probably get the best deal if you have a vehicle that you can sell now, and by selling it another state, you could add a few extra dollars to spend on the things that really make you happy. Our post, Ship a Car Interstate: 5 Steps for Successful Auto Shipping, will give you the information you need if you are thinking of selling to an out of state buyer.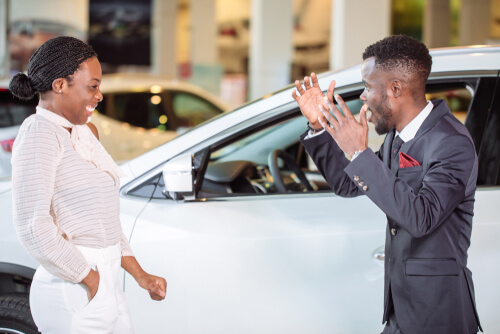 There is however one more important step before you can put those sexy pics of your (soon to be ex)baby on the internet. What is she worth and what is a competitive price to sell her at?
How Much is My Car Worth?
Your first step when deciding to sell a car, should always be to determine the actual saleable value. Skipping this part, or simply thumbsucking a price, is either going to see you lose money, or end up with your vehicle not selling.
Research is important to help you determine how much to ask. Your car's value is primarily determined by its year, make, model, mileage, and condition, while other factors such as number of owners, and crash history could also affect the value. You may want to raise your asking price if you have leather seats, a navigation system, or a sunroof, additionally, new wheels, stereo equipment, and other aftermarket additions also add value to the vehicle.
Get an idea of what your car is worth by looking at comparable vehicles from dealers, as well as internet car buying sites. This gives you some bargaining power when you get asked how you determined the selling price of your car. To get a really good indication of what your vehicle might be worth visit nadaguides.com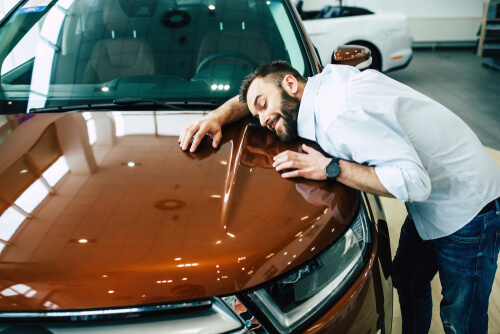 Do the Paperwork
A vehicle history report and service records will help you be transparent with potential buyers and as a result, the buyer becomes more confident that you are not trying to sell them a dud, while your maintenance records prove you've looked after your vehicle and addressed any problems.
The ideal way to organize your records – for everything from oil changes to engine rebuilds – is chronologically, and while a vehicle history report isn't free, it shows the buyer that you aren't trying to take advantage of them. It's also a good idea to get a pre-purchase inspection to uncover any issues you weren't aware of.
My Top Ways to Sell My Car
It's not unusual for people to list their vehicles in a classified ad and then hope for the best when it comes to selling them. There are, however, more than one way to skin a cat. The days of purchasing an inch-long text block in the local paper's classified section are over. With the advent of online transactions, car sales has become a multidimensional experience:
Private sale – although this will probably take up more time and effort than some of the other ways you can sell your car, you will more than likely end up receiving the best price on the vehicle you are selling. You could park your vehicle at a busy intersection with a price sticker (and hope the cops don't fine you, or some slimeball damages your car), or you can use the internet to reach a much larger audience, from different geographical regions.
Sites like Ebay and Autotrader.com gives you national coverage, meaning you may get an offer from another state. Nationwide Auto Transportation currently gives 20% discount to all first-time customers, making a private sale to an out of state buyer, a pretty sweet option. To get a free, no obligation quote to ship your car to another state, CLICK HERE.
Trade in – Trading your old car in when you are buying a new one, is a simple and relatively easy procedure. Buy a new car, get some form of discount based on the dealers valuation of your car. The downside to this is that dealers obviously want to make as much dollars as possible, and hardly ever offer you a 'fair' price.
Sell to a Service – In the not too distant past, sellers were limited in how they could sell a car. You could sell it yourself, or get a trade in – today we have some new, fast cash options like Carmax or Carvana. A thirty minute valuation is all it takes to get a price on your car – and have it driven away, and the cash in your account. The downside to this is that although the offers are normally a bit better than a trade-in, you probably will get a bit more by selling it privately.
The Best Way to Sell Your Car Might be to Ship it
With car prices being at a long-time high, now is a good time to look at selling yours. Nationwide Auto Transportation gives 20% discount to our first time shippers. When you calculate the savings for you and the buyer, it is a no-brainer that you can sell your car long-distance, and still walk away smiling and with a few extra dollars.