Reading Time: 6 minutes
Shipping your car from one city to another might be scary. Especially if it is your first time shipping one of your most prized possessions. But if you make use of the services of a well oiled and trained professional auto transportation company you won't have that much stress. You should be able to access multiple car shipping quotes on the available websites, making use of the online vehicle shipping calculator.
The auto transportation industry moves cars from one destination to another. Open transport (more economical) or enclosed transport (more protection) are two options for car shipping. Transporting an enclosed vehicle will typically cost 30-40% more than transporting a vehicle that is not.
Have All Info at Hand
It is impossible to determine an exact auto shipping cost without critical information including the vehicle's make, model, weight, and size and the amount and distance it will travel. It is wise to use our instant online vehicle shipping cost calculator to get a more accurate estimate of the cost of shipping your vehicle. Our vehicle shipping service is tailored to meet your needs, and the cost depends on those same requirements of the car shipping company.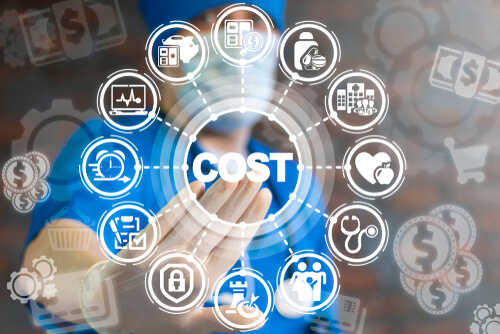 Factors that determine vehicle shipping rates and costs on the car shipping calculator
You will discover that shipping rates for vehicles are not static. For short distances (up to 500 miles), vehicle shipping costs around $1.96 per mile or $588 if the trip is 300 miles. If you travel medium distances (500-1500 miles), it will cost you about $.93 per mile or $930 if you are traveling 1000 miles. For long distances (more than 1500 miles), distance is about $870 for a 1500-mile journey. Several factors determine the cost of shipping your vehicle.
Based on the following factors, our car shipping calculator provides you with an instant quote:
Distance- the distance your vehicle will have to be shipped from one location to its destination. Perhaps you already know that the greater your distance, the more expensive it will be. Despite the fact that the longer trips cost less per mile, there are more miles involved. That will be reflected in your quote.
The size and type of vehicle- the size of the vehicle that you need to ship will also be a factor when the quote is given. As well as the make and model of your car. 
The condition of your vehicle- if the vehicle that you're shipping does not run at the moment. There will be extra costs. This is because they need to use a forklift or other additional loading methods for loading and unloading your vehicle.
Car Shipping Calculator works with AI
The route– Routes within larger metropolitan areas at the beginning or end are likely to be less costly. Dispatch vehicles will always be available on heavily traveled routes or popular routes so their costs will be lower. You will most likely pay more per mile than someone in the next big city if there aren't any other cars being moved apart from yours (usually fifty or more miles away). If you are traveling to a desired destination, your cost will change depending on where you stop on the way.
Depending on the time of year- your rates will differ depending on the time of year you decide to ship your vehicle. Prices are set by truckers according to demand. Shipping seasonal vehicles is easy to understand when you consider the wintertime shipment of vehicles. They significantly increase demand along the entire eastern seaboard. We will adjust our auto shipping calculator for these seasonal variations. seasonal vehicle shippers
The weather conditions-  Poor weather makes it harder to do things in any part of the country and it increases the cost. As a result, prices are kept low by good weather.
The price of fuel- gas and diesel rates are taken into account during shipping. Shipping companies try to hold onto one rate for as long as possible if people are used to that rate.
The Covid19 pandemic- because of all the extra precautions that have to be taken by drivers the costs have gone up during this time. Lockdowns also made life a bit harder which also contributed to price increases.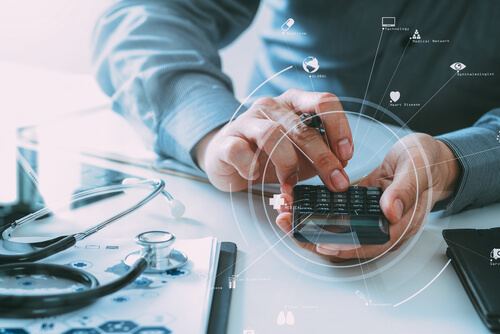 Information needed by the car shipping calculator
You will be able to remain completely anonymous when you decide to use our online vehicle shipping calculator. This is until you book our services to have your car transported. This comes with a $25 reservation fee. You will not be asked to supply any identifying information.
You will be asked for the following information to determine the estimated cost of having your car shipped.
The location where the vehicle should be picked up and the destination where it needs to be dropped off.
The make and model of the vehicle you need to have shipped.
The condition of the vehicle- running condition or not.
The value of the vehicle
The special features you might want to use, open or closed transportation.
Remember to supply an email address and date on which you would like to receive your car.
An instant quote will be available soon after you've entered all the information on the online calculator.
No obligation when you use the vehicle shipping calculator
An online shipping calculator is a free tool available for you to use. You will not be held liable for any costs unless you decide to make a booking. The vehicle shipping quote that you will receive from the online calculator is absolutely free. The whole idea of vehicle shipping becomes less scary when you make use of the online calculator to estimate the costs.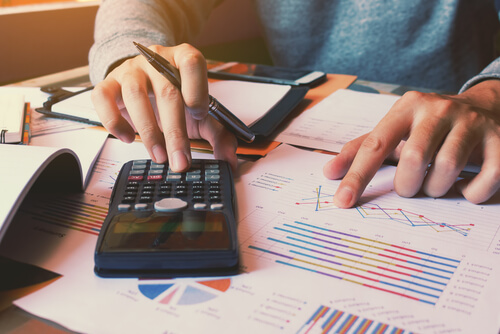 We have created a unique vehicle shipping quote calculator that takes into account key auto moving factors to accurately estimate your car moving costs. With our calculator, you will receive three quotes with different rates that reflect your auto shipping needs. Vehicle shipping rates are simple and easy to understand online rate calculators. We are always open to answer your questions morning, noon, and night when it comes to auto shipping costs.
Different types of transportation available
Enclosed transportation– this is the more expensive way of shipping any vehicle. But it is recommended for cars of high value and luxury or classic cars. Enclosed transportation is the typical method for shipping these cars. This method ensures that your vehicle is not exposed to any weather elements or road debris. It remains your choice and preference.
Open transportation- open transportation is the budget-friendly option. Your car will still be handled with utmost care and respect and you will be able to choose whether it should be transported on the top or bottom rack.
Transportation of exotic cars- high value and exotic cars like Bugatti or Ferrari should always be transported in enclosed transportation. The last thing you want is for your baby's paint job to be damaged.
Classic car transportation- in most instances these cars have all their original parts and paint and they need to be preserved. They should not be exposed to weather elements.
Expedited shipping is a premium service where you pay to have a rush put on your booking.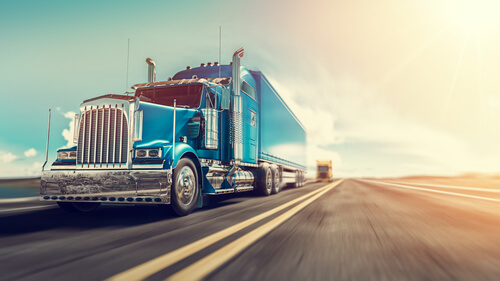 Shipping your vehicle overseas
Do you need services to have your car shipped overseas? Our online shipping calculator is of great assistance to get an estimated amount that it will cost. These include shipping to Hawaii, Puerto Rico and Alaska. The difference is that these will have to be shipped by Ro/Ro shipping method.
Choosing to use a vehicle shipping company may be scary especially if your car has sentimental value or if it is a classic or luxury car. But if you weigh all the pros and cons of shipping against driving you will see that it is so much more beneficial to make use of a professional shipping and transportation company.
Your car will be insured and transported without you having to worry about mileage or damage. NAT are professionals that do this job daily. And have the equipment to move your car safely.
The online vehicle shipping calculator is a fast, easy and effective way of getting your quote. And you have the benefit of making your booking for shipping if you choose to do so immediately. Within a few easy steps you will be ready to ship or transport your car the way you choose to within the timeframe you have to.