Reading Time: 7 minutes
The New York state motor vehicle registry shows about 4.87 million private and commercial vehicles (including taxicabs) registered in NY City. With so many vehicles in one place, there's a heavy demand for New York car shipping.
New Yorkers can type "car shipping near me", in a search engine. You will be inundated with truckloads of results from auto shipping companies, based on their location, including:
When you ship your vehicle / boat / motorcycle to or from The Big Apple, it is obvious you want to choose the best shipping partner. In this blog I give you facts and tips to assist you in doing just that.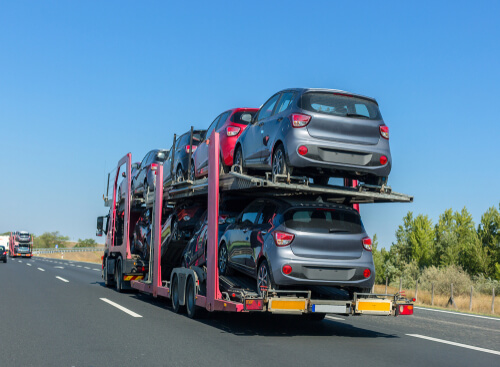 How Do I Find Car Shipping Near Me?
There is a network of major highways that connect New York City to every corner of the country. There are also many car haulers that travel along these highways on a daily basis. This makes it easy to find someone who can transport your vehicle, however finding the right company is not so easy. Unless you have a self-driving car. Well, that's what we are here for.
New York Car Shipping [25% OFF – Instant Quote]
Upstate New York has more remote areas, with fewer roads. However auto shipping is not limited to the city. It may take a little longer and cost a little more to ship to some parts of the state, but they can still find options—especially with Nationwide Auto Transportation..
Where and why do you need to ship your vehicle? Limited for time? Do you have a budget? Answering these questions upfront will allow you to arrange car transport to New York with ease. Among all the options you track down, you'll be able to find the best one for you and your vehicle.
Car Shipping From New York To Dallas
New York Auto Transport Rates: What Makes Them Competitive?
I-95 runs through the heart of New York City. From Florida to Maine. It's the main artery in the nation's transportation system. Interstate 95 is overloaded with auto transport companies, making it easy to see why it is the most popular road for auto transport in New York.
It seems that all roads lead to the Big Apple, our modern day Rome. Interstates 78, 80, and 87 also serve New York City, depending on where you are starting or finishing. Additionally, the I-278 and I-495 interstate outer belts link the city's boroughs. With the tolls and traffic jams, getting to and from New York City is more expensive.
It may look all smooth going on a map, but there are a few boroughs, parts of Manhattan included, where auto transport trucks are not allowed. Do you want to guess the reason why? Because of the many high profile landmarks, terrorists can target the area by ferreting away a concealed explosive device in a truck! So there is a general no truck zone in many areas.
Los Angeles, CA to New York, NY Car Shipping [ Best Price! ]
Atlanta to New York Car Shipping [2022 Discounts Available]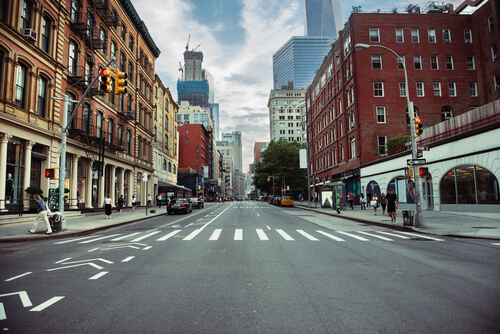 So customers do the next best thing, they meet auto transport drivers on the opposite side of the bridge in New Jersey. Long Island's western part is fine for auto shippers, but further east toward Sag Harbor, things get more challenging. To truly understand it, you have to live there.
Car Shipping from New York
There are just as many people who ship vehicles out of New York as those who ship them in. Many people don't want to drive, so they Google, "Car Shipping Near Me", for car shipping companies.
Depending on where you come from, or go to, it might be a few hours away or on the other side of the country. In either case, car transport from New York means the job is handled by a professional, while you claim back the hours (or days) you would have otherwise spent driving. There will be times when driving instead of shipping is the best choice, but it's always worth considering, especially since shipping is faster, simpler, and cheaper than most people realize.
If you're looking for New York car transport companies, we're here to assist you. Turn to Nationwide Auto Transportation the next time driving a vehicle is inconvenient, expensive, or simply impossible.
Ship Your Car From New York to Florida – What are the Costs?
Although they are 1000 miles apart, Florida and New York share many idiosyncrasies. They both have the Atlantic Ocean lapping at their foundations, and if you look at your watch in New York, it will be the same time as the watch on a Floridian's wrist. The weather in both states can border on the extreme and both were places where people settled to start a new home in the land of opportunity.
It's no secret that both states also share quite a number of residents. Many New Yorkers make the snowbird journey to Florida during the icy north-eastern winter months. There's nothing quite like stepping off the plane in November at Miami International, and having the icy Yonkers air replaced by an open-roof drive in your convertible rental to the sunny beaches of Savannah or some other warm winter haven.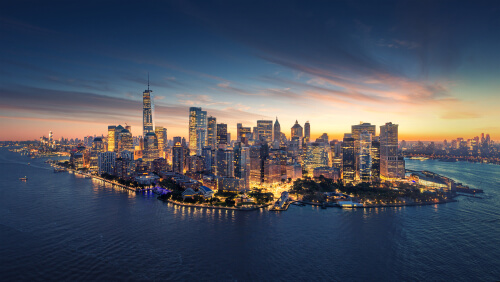 No matter if you're a winter snowbird or moving permanently, the actual move can be taxing, with loads to keep track of.
Whether you're a Wall Street wolf, cloud-savvy techie, or you have decided that you want to spend the rest of your life on the beach listening to your favorite playlist, while watching the girls or guys go by, there are an array of reasons why people choose to live in either of these states.
One more thing, there is quite a bit of real estate that separates NY from Florida, and using the services of a car transport company, is favored amongst all types of groups making the move. You might have some major concerns about shipping your vehicle to your new home if you're moving. Don't stress. We can help you with that!
Why Choose a Nationwide Auto Transportation Company?
Winter snowbirds flock to Florida in droves. Thank you, sun, sand and beach drinks! As a premier tourism destination, it attracts over 100 million visitors each year. You won't find a better place to work in the tourism industry than here!
The two states are among the top 5 states in terms of population – New York is home to over 20 million people and Florida represents almost 21 million people. Car shipping services across the country have taken notice of this popular, high-traffic route linking Florida and New York.
Transporters are capable of transporting more than commuter cars, trucks, and SUVs. During Daytona Bike Week, you might want to show off your motorcycle—or perhaps you would like to cruise the beachside streets in your exotic or classic car.
You may not want to rack up the miles between New York and Florida. In fact, a trip from Buffalo to Daytona is more than 1,500 miles long! I'd say that's a lot of wear, tear, and fuel. Luckily, auto transport companies deal with anything that has tires (ok, and boats), including RVs, ATVs, and such.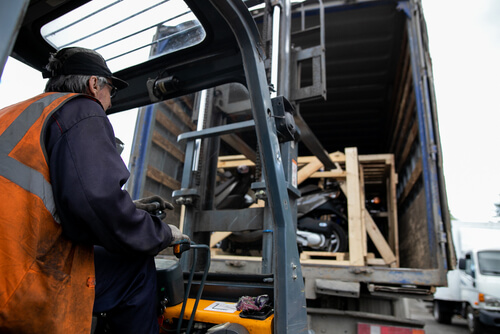 When moving or even showing off your car on a short trip, using the services of an auto transport company is the best choice. The number of available spots can be limited, especially during popular seasons. Avoid disappointment by reserving your spot early.
To Close, or not to Close? That is the Question
Different types of auto transport carriers are needed for different types of vehicles. Shipping an antique or exotic car is different from transporting an RV or motorcycle. Your classic, rare or supercar, needs a lot more white-glove, tender love and care than a daily run around.
The most common method to ship autos in the U.S. is by open carriers, capable of hauling up to 10 vehicles. More cars can be loaded onto a single trailer for the lowest cost. Despite being technologically advanced, the trailers themselves are less expensive than rigid enclosed trailers. The number of regular trips between New York and Florida is also highest among open carriers.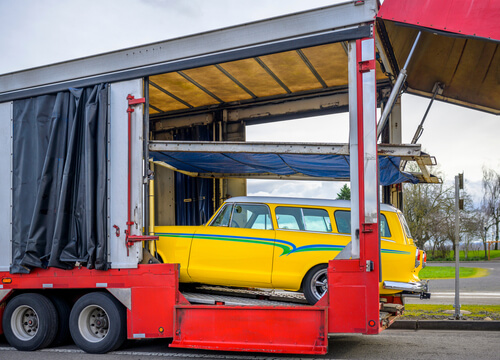 Despite all the safety they offer, enclosed transports offer even greater peace of mind for vintage, classic, and exotic vehicles. There is an extra charge associated with this method—the trailers themselves cost more to manufacture, and they can't carry as many vehicles. The enclosed trailer provides you with the comfort of knowing your classic or exotic car will not be damaged by the wind or road debris.
No matter which service you choose, even if you go for a smaller carrier to speed up the delivery of your cars, rest assured that it is our priority to ensure that your cars arrive at your new home scratch-free and undamaged.
Car Shipping Near Me? From New York to Wherever
When compared to other New York car transportation companies, why should you choose Nationwide Auto Transport? Well, we provide you with a variety of shipping options so you can find the most convenient and affordable method for your needs. Getting a vehicle hauled can seem complicated – but we can help. See what our blog has to say about auto shipping. Use our online quote calculator to find what you need in seconds when you're ready to ship a car (or to learn more about the options). Please contact us with any problems or questions you may have.