Reading Time: 7 minutes
Using an auto transporter to ship your car is one of the most popular ways to ship your car. Shipping means you can avoid driving your car an extended distance to or racking up miles on the odometer on your way to your car transport destination of choice.
Shipping your vehicles safely to popular car transport destinations
Deciding on the best international car shipping company is never as easy as opening a web site and reading the reviews. Take some time to make sure that the company does have the necessary qualifications to transport your vehicle safely.
You need to make sure any professional you decide to hire to ship your car is licensed and insured. It is recommended you check the Better Business Bureau (BBB) website for reviews and credentials. The Federal Motor Carrier Safety Administration's website also allows consumers to verify the DOT number of the company that is handling their car transport.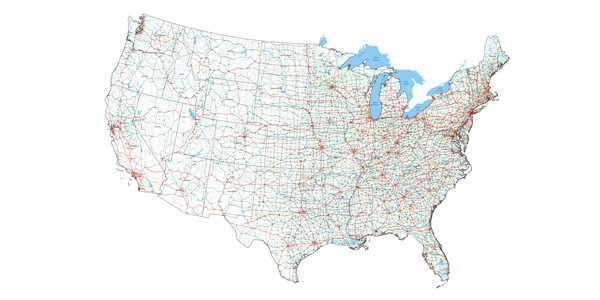 Vehicle Shipping Calculator: The Quickest, Easiest Way to Request 20% OFF(Opens in a new browser tab)
What Happens During Auto Transportation?
The car will be either put on an open trailer or loaded into an enclosed truck when it is shipped. Many factors will affect the cost of this move, including the size of your vehicle and how far it needs to go. In addition, you'll want to find out whether the company plans to ship your car in an open-air or enclosed truck—as this may affect the price.
When you ship your vehicle overseas you will have to make your own arrangements from the international port to your own home. In this article we will tell you about some of the most popular car transport destinations and car shipping offers available for you to choose from. This will be your go to when your vehicle is loaded off at the port of your choice.
DID YOU KNOW? Nationwide Auto Transportation can also transport all types of vehicles anywhere in America—including RVs, buses, and boats.
Most popular car transport destination: your new home
Moving all of your belongings is already complicated enough, without adding transporting your car on top of that. Even when moving during a hectic period, you can relocate your vehicle without causing too much stress. Here are some of the most popular car transport destinations we ship to during relocations:
Colorado—Colorado permits medical and recreational cannabis use, which, during lockdowns, was determined to be an "essential" business. There may have been some advantages to this local feature, which might in small part contribute to making the state a popular car transport destination.
Oregon—A trip to Oregon and Colorado brings to mind mountains and fresh air. It is common to find hikers and skiers in these parts, as well as other outdoor enthusiasts. This was especially good during the Covid pandemic as many people wanted to make use of outdoor activities.
Lakeland Florida—Large cities are attractive for both businesses and homebuyers. This was one of the cities that ranked in the top 100 cities people moved to. Lakeland contains a 3,000 square foot history and culture center
Sugar Land Texas—Topping the list of fastest growing large-city suburbs was Sugar Land, Texas. Sugar Land is the proud owner of its own Art Museum, many of the larger cities are rich in arts and culture. It's also a popular car transport destination.
Chattanooga and Knoxville—Essentially a tech cluster, Chattanooga has a strong economy and a thriving technology sector. Knoxville, however, has the most affordable home prices out of all 10 major cities.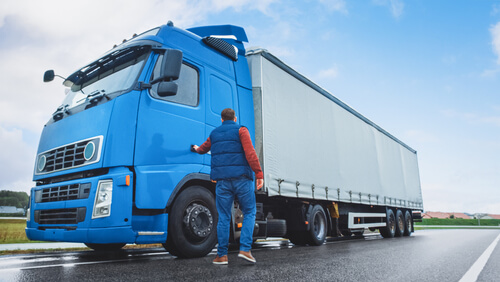 Southeastern USA, especially South Carolina, Tennessee, Georgia, and North Carolina, is flooded with Southbound moves. Making use of relocation car transport in these cities is also a good option.
Drive or Ship Your Car? Break in a New Car—By NOT Driving it Across State…(Opens in a new browser tab)
Down to Snowbird States and Back North
Snowbird is the nickname for people who flee the frigid north during winter to avoid the harsh temperatures. Retirees and lucky families flock to the sunshine of Florida, Texas, and Arizona to thaw their old bones.
Most of the time, snowbirds rely on Nationwide Auto Transportation to ship their vehicles to the southeast in the late summer, fall, or early winter.
Every year, Nationwide Auto Transportation delivers hundreds of snowbird automobiles to sunny states, including California, Texas, Louisiana, New Mexico, Florida, Georgia, Alabama, Mississippi and other milder states in the south.
The snowbirds car shipping moves south usually starts picking up in October, which brings transportation costs down for cars headed to car transport destinations in the north.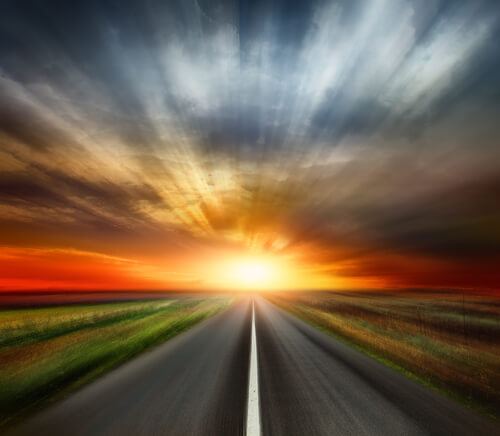 There are a number of popular car transport destination for snowbirds, including:
Maine to California
Michigan to California
Wisconsin to Arizona
North Dakota to Florida
Montana to New Mexico
Idaho to Texas
Washington to Louisiana
Wyoming to Alabama
Nebraska to Georgia
Rhode Island to Oregon
Massachusetts to Arizona
New York to Florida
West Virginia to Louisiana
When snowbirds leave for their summer vacations and return home, the reverse occurs. When moving snowbirds, it's important to understand the auto shipping seasons in order to get the best price and service. Safe snowbird vehicle shipping is something that Nationwide Auto Transportation excels at.
Seasonal traveler auto transport from our carriers to any location in the United States is dependable and damage-free. We have provided snowbird auto transport services to tens of thousands of customers throughout our history and enjoy many referrals from all our satisfied customers.
Did You Know? Snowbird vehicle shipping goes beyond just cars… It includes RVs, fifth wheels, motorcycles, boats and ATVs.
To ensure customer satisfaction, we offer shipping times that work around your schedule. In order to make sure snowbirds are comfortable and content as they head south, we provide them with services that make them feel warm and happy. Rather than driving to their destination, they could fly and let us do the driving.
Car Transport Destination: College Campuses
As a parent, seeing your children grow up is hard, and watching them go off to college is even harder. The joy of watching them grow up and pursue their education is not without its difficulties.
Having brought up these kids properly and teaching them as best as you can, you know you have done a good job. You have spent a small fortune on an education that will enable them to acquire those vital life skills that will enable them to contribute to society.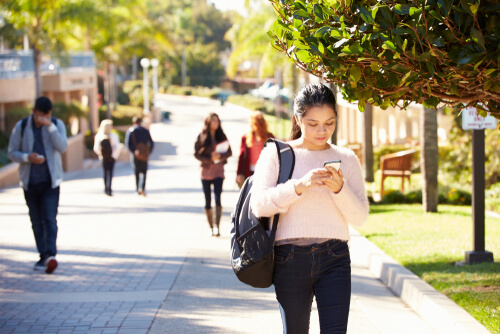 Whether you're planning a college road trip for your school-bound child, or ready to ship them off to their chosen campus, it is a good idea to have their cars transported to their college or university campus. This will give them the freedom to move around and still be safe in their own car. That means they don't have to rely on unknown drivers.
Having the car shipped rather than letting them drive hundreds of miles is a much safer option. And you won't have the stress of the car breaking down along the road, or miles piling up on the odometer.
These car transport destination are frequently visited by Nationwide Auto Transportation carriers; they know them by heart. Weather conditions are familiar to them throughout the year. That's why we strive to make moving their vehicle as stress-free as possible. Also, we provide convenient and flexible college student auto transportation.
Nationwide Auto Transportation will deliver the car to your child's campus, providing that the truck will be able to turn on the campus grounds. If not they will deliver the car to a parking lot close to the college for convenience.
Military bases
You don't have to worry about professional military auto transport when you're being deployed, moving duty stations, or simply needing your vehicle transported.
Military auto transport discounts are available for our active duty and their families as a thank you and respect to the military. Likewise, we prioritize our military customers out of respect for the fact that permanent station movements (PCS) are a key aspect of the military.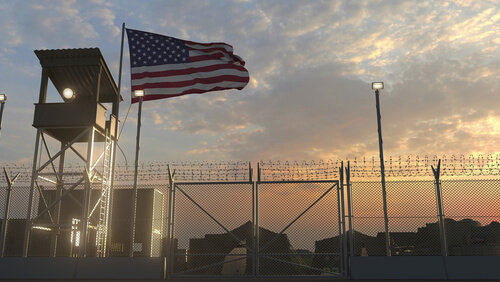 You might have a few questions like:
When I'm not on my base, can Nationwide Auto Transportation deliver my vehicle?
The answer is yes! We will make sure that your shipment is as stress-free as possible by working closely with you. Perhaps you will need to arrange with your base for the truck to drive in. If not, our driver can meet you nearby at a time and place that is convenient for both parties.
How long does it take to ship a military vehicle?
For military vehicle transport, you will receive an estimated transit time, which indicates when your vehicle will be delivered at the particular car transport destination of your choice. Transit time is greatly affected by moving distance and seasonality. Depending on the distance, auto shipping takes an average of two to seven days.
Car shipping to and from car auctions
Is your company a new or used car dealer that needs to transport vehicles on a regular basis? There are many dealerships that need inventory transported from auctions or manufacturing facilities to the showroom.
Dealerships usually get great deals on auction cars, but transportation can be difficult. It is generally necessary to remove cars from auction premises immediately. In the event that no staff is available to drive the cars back, Nationwide Auto Transportation can provide auctions to dealer car shipping services.
How to ship your car to another state(Opens in a new browser tab)
Nationwide Auto Transportation is connected to a large network of car carriers that service all major car transport destinations, and has access to an extensive fleet of vehicles. We are able to negotiate the best rates on bulk and auction to dealer car shipping because we have a high volume of monthly shipments.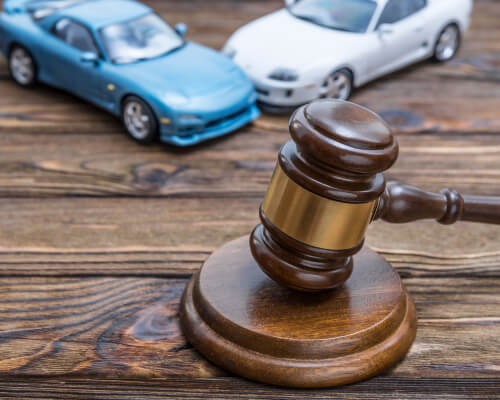 Conclusion
Nationwide Vehicle Shipping: How Do I Choose a Safe & Reliable Auto Transport Company?(Opens in a new browser tab)
The comfort and peace of mind that comes along from having your car shipped with Nationwide Auto Transportation is worth every dollar you spend. And more than often it will be much cheaper than you anticipated if you think of how much pit stops, fuel, and accommodation costs. Request a free, no obligation quote now and get 20% off your first booking.