Reading Time: 3 minutes
In recent years, a new side hustle has emerged that provides a handy service for people who need to move their cars from point A to point B. It's the ultimate side gig for people who offer a freelance drive-away service. Basically, you can hire someone to drive your car cross country instead of hiring a tow dolly.
"I'll drive your car cross country"
You've seen these ads on job boards and yes, there are people who will drive your car cross country.
When you can't decide between tow dolly vs auto transport, you can get someone to drive it for you. Well, say you need to get your car from Orlando Florida to Texas, and you don't have time to drive it yourself. Heading into winter? Be sure to winterize your car before you reach your destination.
In this situation, you can hire someone to drive your car cross country. Usually youngsters or retirees, these people will come to your home and drive your car to its destination. They get to see the country while earning money along the way.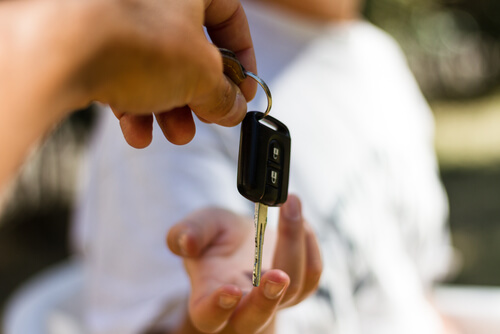 Drive-away Services: What to expect
You can hire a company or an individual to perform your drive-away service. As with other types of car shipping, you will provide information about your car and the pickup and delivery address. They will provide a quote, and if you accept, they will collect your car.
Drive-away services should not allow passengers in the car. They should also inspect the vehicle and both parties should sign a contract.
The one benefit a drive-away service has over other types of auto transport, such as towing a car, is the fact that there are fewer restrictions. As long as the vehicle is allowed to be taken to its destination, and as long as the driver has access to the location, it can be taken anywhere. A large truck sometimes cannot do door-to-door delivery when small residential streets have weight or size restrictions.
Just bought your college student's first car? Here's why you shouldn't let them drive long distances alone.
How much do drive away services cost?
It's difficult to trust anyone with your valued car. After all, a driver is not obliged to disclose his or her entire driving record. If they work for a company, the company will cover insurance, but this may not be applicable with a freelancer. Who will be liable if the car is damaged? Be sure to check with your insurer!
Some people hire drive-away services to drive their cars across the country, thinking it is cheaper than hiring an auto transportation carrier. Let's look at the costs:
Hourly Rate – Some retirees charge about $10 per hour of driving time.
Transport – They will fly to and from destinations, and need transport to and from airports. This is usually around $50.
One-way flights – As the car owner, you will pay for the flight.
Gas – This will usually be based on standard rates.
Accommodation – If the driver has to stay over somewhere, you will have to pay for that.
Food – You will also typically pay for food.
Most drive-away service employees earn around $1,200 per trip, excluding expenses. Yes, that's a bit more expensive than hiring a tow dolly or even tow dolly vs auto transport. Shipping your car using a professional door-to-door auto transportation service can cost less, and it offers better security and protection, plus professional liability insurance.
When you use an auto transporter, your car does not suffer wear and tear. At the end of the day, you must consider what's most important to you.
How do you contact quality drive away services after hours? Well, you simply use our free online car shipping calculator to request a free, no obligation quote.