Reading Time: 7 minutes
It's no secret the last few years have been messed up…
Kids have been home from school, and here at Nationwide Auto Transportation, we have been inundated with student auto transport requests at the start at the pandemic. We expect the same at the end of summer…
While much of the economy and the world as a whole came to a standstill for a few months there (and it's now slowly starting up again), one thing did not stop: the rate at which kids grow up. So if you're reading this, you're probably a parent with one or more kids who are ready to start preparing for their driver's license.
Perhaps you have a kid who is ready to move out on their own…
Your Passport to Freedom | A Driver's License
If you've completed the process before, you'll know that it's pretty straight-forward, but if this is your first rodeo, you probably have many misgivings. The main issue for most parents is whether this little child, whose diapers you used to change, is really ready to get behind the wheel of a powerful machine. It's unfathomable.
Yet, here we are, looking for the best cars to buy for first time car owners…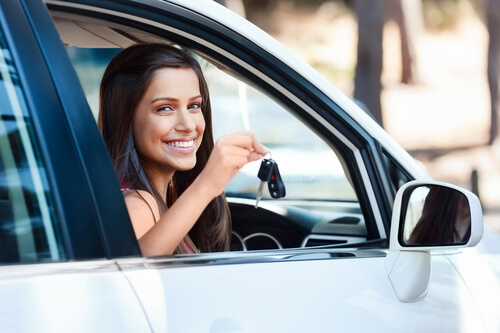 That's not to mention the thought of a 19-year-old driving across a number of states by themselves to college when school starts again. It's becoming the norm for parents to opt for flying the kids to school while shipping their cars over. But it all starts with that one extremely important document, namely the driver's license, which allows the bearer to legally operate a motor vehicle in the United States. A valid U.S. driver's license is valid in all the states and in Canada.
Most people obtain a basic driver's license which allows them to operate a car. But there are different categories of licenses for different vehicles, such as trucks, buses, taxis and motorcycles. In some states, individuals under the age of 21 are issued with a vertical orientation driver's license. That helps establishments to easily identify whether the individual is of legal drinking age, while others use a bold red print to write "under 21" on the card.
How to Get a Driver's License in the US
You probably got your driver's license a long time ago, so we'll go over the basics again:
Study the driver's handbook and take the written test.
Your state's DMV website should have the latest version of the driver's handbook available for download. It is possible to find copies elsewhere as well, but they may not necessarily be the latest version.
This book contains all the road rules and driving safety guidelines you need to understand in order to be a competent driver. You are responsible for ensuring that you know all these rules, even if you're not tested on them all.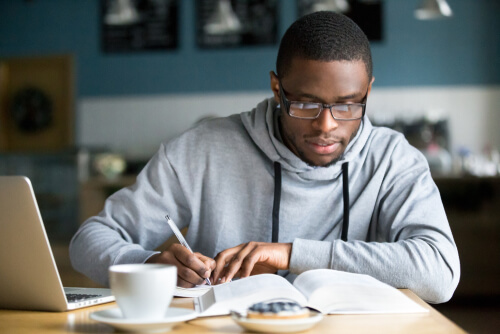 Depending on the state in which you live, you must be between 14-16 years old to apply for a learner's permit. In most states, individuals under the age of 18 must hold their learner's permit for a minimum of 6 months to a year before applying for a full driver's license. Learner drivers under the age of 18 may have more restrictions than adult drivers.
Some states will require that you complete driver's education before applying for your learner's permit.
No matter where you apply, you will have to provide a range of documents to verify your identity and residency. These documents will vary by state, but typically include the following:
Proof of identity (birth certificate, state-issued I.D. or a passport)
Proof of residency (bank statements or utility bills in your name and with your home address)
School transcript (if you're under 18)
The DMV may also require proof that you attend school.
Pay your testing and permit fees
There's a fee payable before you can write the test and obtain your learner's driver's permit. Once you've paid, you can schedule your test. If you need an interpreter or to write the test in a different language, you should arrange that at the time of scheduling the test.
The objective of this written test is to see whether you have a basic knowledge of the traffic rules and driving regulations contained in the handbook.
Next, you must pass the vision test in order to safely operate a motor vehicle. Depending on the result of the eye test, you may receive an endorsement that requires that you wear corrective lenses. If you are pulled over and caught without them, you may be cited for driving without a permit.
Have your eyes tested
In order to get your learner's permit, you must prove that you can see well enough to operate a motor vehicle. If you fail the vision test, you need to speak to an optometrist who can provide you with the appropriate treatment before you will be able to obtain your learner's permit.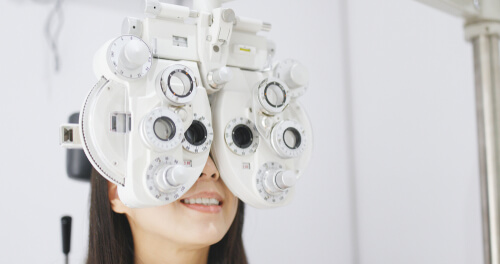 Already wear glasses or contact lenses? If it is a light prescription and you only wear the glasses occasionally, it's recommended that you try to pass the test without them. If you can't pass the test without glasses, you must wear them to the test center and whenever you drive. The examiner will give you an endorsement stating that you wear corrective lenses. When you drive, be sure to wear your glasses whenever you drive, as your license will be considered invalid if you are pulled over and you are not wearing your glasses.
Receive your learner's permit
Passed the vision and written tests? Well done! Provided your documents are in order, you are now qualified to get your learner's permit.
The next step is to have your photo taken and to accept your permit. When you receive it, note the following:
Expiry date – A learner's permit is valid for a certain period of time, depending on the state. During that time, you need to learn to drive and take your driver's test in order to obtain your full driver's license. If you can't make it, apply to have it renewed.
Minimum time frame – Depending on your age, the state may require that you have the learner's permit for a specified time frame before you can take the test for your full license.
Practice hours – While the learner's permit is theoretical, the driver's test is very much practical. In other words, now is the time to learn to drive. Depending on which state you're taking the test in, you may have to log a certain number of practice hours before you can take the driver's test.
Learn to Drive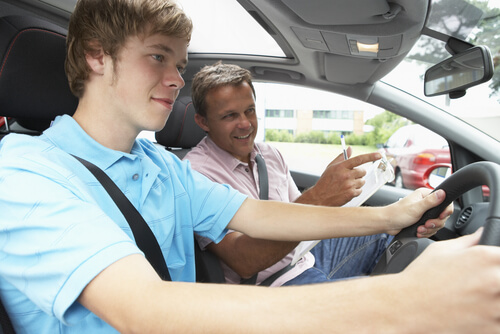 For the next step in your driving career, your goal is to ace the driving test. It may seem like a pain and a waste of time if you already know the basics… but remember, we need more competent drivers on our roads. It's worth your while to invest that extra little time to ensure that you're a safe and responsible driver.
So how do you learn to drive?
Study the driver's handbook for the written test, which might be longer and more comprehensive than the learner's permit test.
Use practice tests available on the DMV site or at the back of the handbook. You can also find practice tests on smartphone apps.
Find someone to help you practice. When driving with a learner's permit, you typically need to have a licensed driver over the age of 21 in the car with you at all times. Find someone who is an experienced driver who is also very patient. Remember, practice makes perfect!
Take driver's ed. High school students can often take driver's education classes for free or at a reduced rate at school.
Take any other required courses, such as drug and alcohol traffic awareness.
Schedule your driving test
Some DMVs are quiet, and you can take your test at any time. However, it is usually best to schedule an appointment to help avoid wasting too much time waiting.
Be sure to take along a licensed driver to drive you there, especially if you have to bring your own car – as per some state laws.
Upon arrival, you will be required to complete an official application form. People under the age of 18 must have the form signed by a parent or guardian. They will also require original documents to help prove your identity and place of residence.
However, it's a good idea to ask up front what you need to bring along and to find out how much the test will cost.
Take the written driver's license test. The driving examiner may ask hyp[othetical questions to ensure you can apply the rules of the road to a given set of circumstances.After the written test, you will be taken out by an examiner who will test your skills and observe your driving and ensure that you are obeying all the traffic rules.
In most cases, applicants find out their results immediately. If you failed, you may have to wait a certain amount of time before you can retake the test.
Again, you will have your picture taken, and if all your documents are in order, your full licence will be issued. You must pay for it first.
There's no denying that obtaining a learner's permit and a driver's license is an important step towards our teenagers' independence.
If your kid is returning to college soon after receiving his or her license, it's probably not a good idea to let them drive across the country alone just yet. Instead, invest in student car transport. Inquire about our back-to-school discounts, or get a free auto transport quote.