Reading Time: 2 minutes
One of the first things people ask when they call us, is "how long does it take to ship a car?". Most people know more or less how long it will take to drive somewhere, but realize that there are other issues that affect auto transportation. There are costs involved and a number of variables that determine the time a car will be on the road.
Auto shippers vary in efficiency and they follow different procedures. That's why we at Nationwide Auto Transportation work only with vetted carriers who have proven their commitment to our valuable clients on a consistent basis. Still, we cannot guarantee dates and times, because our carriers depend on certain variables, such as:
Demand
Traffic
Road conditions
Season
Driver's hours
And sometimes, there are issues we refer to as Acts of God, including natural disasters, accidents, and other unforeseen issues.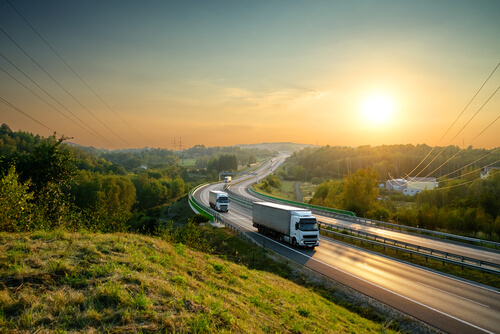 How long does it take to ship a car, on average?
We usually recommend that clients contact us between 3-10 days before they require pickup. Your car will be picked up between 2-7 business days from when your order is placed, unless it's for express auto transport, in which case it is between 24-72 hours.
A car carrier with one driver covers approximately 500 miles a day, barring any unforeseen issues, such as traffic jams, breakdowns or other delays. When you opt for priority or expedited shipping, we will use two drivers who don't stop overnight.
Standard shipping takes approximately 2-7 days from pickup to delivery, while expedited shipping usually takes 1-3 days. However, expedited car shipping is only available on certain popular routes.
Once your car has been picked up, it will take on average
1-2 days to cover up to 200 miles
1-3 days to cover up to 600 miles
2-3 days to cover up to 1000 miles
3-5 days to cover up to 1500 miles
4-7 days to cover up to 2000 miles
5-8 days to cover up to 2400 miles
These averages are standard delivery times for an auto carrier driven by a single driver, who is allowed by law to drive for 14 consecutive hours after being off duty for a minimum of 10 consecutive hours. When you use expedited auto shipping, multiple drivers will be used. They will trade shifts to complete the shipment much faster. The shipping time does not differ based on whether you chose open or covered car transport.
Still wondering how long does it take to ship a car between specific locations? Feel free to get in touch with the Nationwide Auto Transportation team for more information.