Reading Time: 6 minutes
What is the 25-year rule? The 25-year rule applies to any business or individual importing a classic car to the USA. The 25-year rule will determine whether or not you can bring your classic car to the United States. You can also take advantage of the Show & Display rule if your car is rare and has not been driven more than 2,500 miles in any given year.
Most car collectors dream of importing a special model from abroad; perhaps it has to do with the rarity and the rush you get from owning something so special. However, it's important to remember the 25-year rule, which governs buying and importing classic cars from overseas. 
The 25-year rule applies to anyone bringing a classic car to the USA – whether you're buying one online you wish to import from Europe, or whether you're relocating to America yourself and bringing along the car. The 25-year rule will determine whether or not you can bring your classic car to the United States. Be sure to follow this piece of legislation, because the last thing you want is for your car to go straight from the US seaport to the wrecker's yard…
What is the 25-year Rule?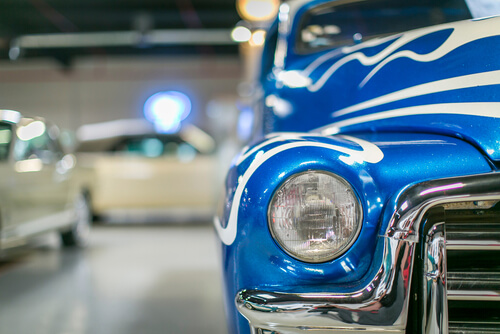 What's the 25-year rule pertaining to importing cars, and why does it exist? Well, there are some exceptions to the rule, but you basically can't bring a car into the US that was not built for the US market, unless it's 25 years or older.
The first federal safety standards governing cars for use on US highways came into existence in 1966 to help reduce the ever-increasing number of road fatalities. There were some laws that existed across various states, but no national legislation existed prior to 1966 when the National Traffic and Motor Vehicle Safety Act was passed. This legislation set national standards for all aspects related to motor vehicle safety, including road markings and barriers, lighting, and fitment of safety devices in cars.
Alas, by then many US citizens and companies alike were already importing vehicles from abroad. At first, Opel and Mercedes-Benz were the only cars that were being imported, but after World War II, car imports became a widespread practice when members of the US armed forces started bringing home cars and motorcycles they fell in love with in Italy and Britain.
This process was hampered by the National Traffic and Motor Vehicle Safety Act, but oftentimes, minor body modifications could get a non-compliant vehicle approved by the Department of Transportation, which created a grey area. By the 1980s, many buyers opted to import cars rather than buying it from the motor manufacturers' US-based operations. Also, the Japanese or European models were sometimes more powerful or aesthetically pleasing than their US equivalents. Of course, this tendency hurt motor vehicle sales in the US when tens of thousands of vehicles were imported by private individuals.
Enters Mercedes-Benz, who led a campaign for the US to create stricter import regulations and succeeded in 1988 when the Imported Vehicle Safety Compliance Act came into being. Now, we had to complete a rigorous procedure that included stringent inspections and a lengthy registration process for foreign-built cars. This legislation contained a principle which demanded that any necessary modifications have to be completed by a state-certified Registered Importer. Private individuals were no longer allowed to carry out such modifications on import vehicles.
The success of the Imported Vehicle Safety Compliance Act saw a dramatic reduction in "grey market" vehicle imports. While in 1985, sixty-nine-thousand vehicles entered the US, this number dwindled to just 300 in 1995. Sadly, car enthusiasts and collectors were unable to buy much-coveted classic cars. That's when it was ruled that the law should be amended once more.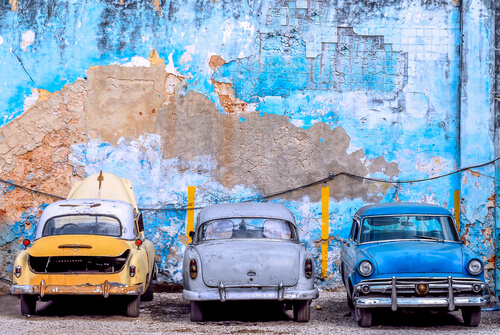 Opening the door for classic cars
So, the law was amended in 1998, and we were once more allowed to import non-compliant cars, provided they were older than 25 years.
The US Department of Transportation and the National Highway Traffic Safety Association (NHTSA) are responsible for ensuring that the 25-year rule and other relevant rules are enforced. Then of course, the Environmental Protection Agency (EPA) has its very own 21-year rule, which basically states that as long as the Department of Transportation deems your classic car as old enough, so does the EPA. Of course, you still have to complete a form for the EPA.
How do I import an ineligible car?
Do you have your eye on a newer vehicle that is ineligible for import? There are some ways around it under the Registered Importer and Show & Display rules.
What is a Registered Importer?
A registered importer is a company or individual who deals in imported vehicles. You can import a car via a registered importer.
Established in 1990, the Registered Importer program allows state-certified dealerships to carry out the required modifications to bring an imported vehicle in line with US safety standards. This is probably the best way to import a classic car that was not built in the US into the country. 
Note, however, that not all RIs are allowed to work on cars imported from all countries, and neither are all of them allowed to work on all models of cars. You need to find one that:
Is state-certified as competent to carry out modifications;
Is allowed to work on the vehicle brand you are importing;
Is allowed to work on vehicles from the country of import.
In addition, your individual car must still be submitted for inspection to the Department of Transportation. If your classic car does not pass the inspection, you will still have to pay for the cost of the modifications, as well as that of re-exporting the car out of the US.
The NHTSA website also lists certain cars that are completely banned from US roads until they are twenty-five years old. Some rules are specific; one model might be imported, while another is banned. These rules can be complex and hard to navigate.
Why are some cars completely ineligible for import?
Some cars are deemed completely ineligible for import, because:
They don't meet safety standards, or they are too fast. US freeways have a 70mph speed limit, very much unlike German autobahns that sometimes have no speed limit. The 1999 Nissan Skyline R34 GT-R, 1995 Audi Avant RS2, and 1992 Porsche Carrera 911 RS all have top speeds of around 160 miles per hour. Likewise, the Land Rover Defender has no airbags, while the 2003 TVR Tuscan, Noble M-600, and TVR Sagaris lack certain safety features, such as traction control or ABS braking. That's a clear conflict of US safety standards!
They fail to comply with US emissions tests. This could apply to both gasoline or diesel cars.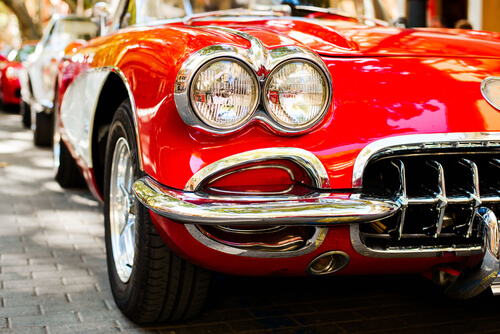 How can the Show & Display rule help?
If the classic car that you wish to import is of historical or technological significance, it may be imported under a 1999 amendment to the law, known as the Show & Display rule. To qualify for this exemption, your car must be rare (less than 500 units in existence) and you must be able to prove that your car has not been driven more than 2,500 miles in any given year.
There's a list containing less than 70 specific vehicles that may be imported under the Show & Display rule for the purpose of being a part of a private collector's collection, or to show off at car shows. These cars are not allowed to be used as your main form of transport – not that you'd do that. Most of these cars are luxury tourers and high-end sports cars.
Of course, there are ways to bend the rules and you could get away with it, but we don't recommend that you try it. You'll be committing a felony and if you don't succeed, you'll lose a lot of money.
Does my classic car qualify for US import?
You might think that's a silly question. If your car is 25-years or more, it qualifies, right? Hm, technically, but you still have to prove it to Customs & Border Patrol, the Environmental Agency (EPA) and Department of Transport (DOT).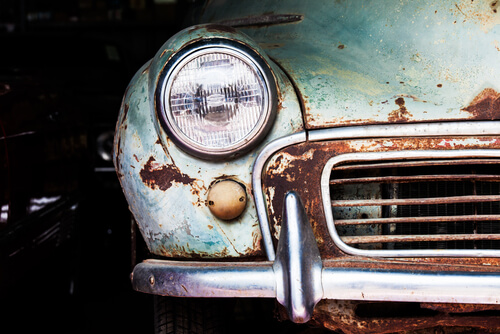 What forms must I complete to import a car?
When you are importing a car, you must complete:
HS-7 declaration, either at the port of entry or you could download it here. In Box 1, you will state the age of the vehicle and you will tick the exemption box. These days, most manufacturers mark a permanently attached label somewhere on the car with its date of manufacture. However, you will also have to provide the original proof of purchase and registration documents.
EPA form 3521-1 on arrival at Customs & Border Patrol, or in advance. Be sure to tick the box on category E, for exemption. This is to confirm your car is older than 21 years. You will need to prove this using the permanent sticker or the original proof of purchase and registration documents.
Classic car cleared for import? Congrats!
Once your car arrives safely at a US seaport for cars, it's time to bring it home. Nationwide Auto Transportation frequently works on behalf of registered importers as well as individuals who import classic cars, motorcycles, or any other vehicles from overseas. Our job is to collect your car from the US seaport and to deliver it to your door. Request a free quote now!