Reading Time: 11 minutes
When it comes to transporting your belongings overseas, you want to hire a company you can trust. Moving is one of the top 3 most stressful experiences, so knowing that you can rely on your international shippers can make the task just a tad less daunting. As your trusted car shipping company, Nationwide Auto Transportation took the time to research top local and international shipping companies to make the choice a little easier.
You probably have many questions about shipping your goods overseas:
How long does it take?
How much does it cost?
Can I ship large or delicate items like cars and motorcycles?
Can my cargo be tracked during shipping?
Shipping companies don't offer removals (packing your boxes and handling the shipping as well) but you can save a lot of money by doing your own packing and just hiring one of the top international shipping companies to ship it.
But you don't only use international shipping companies when you move house. Lately, many small and medium businesses have expanded to international markets, and having a courier service on which you rely to ship your small parcels and letters across long and short distances, can certainly help your bottom line. However, it is crucial that you find a shipping company that will ensure your parcels are delivered to your clients within reasonable time frames and at affordable costs.
E-commerce trading is fast approaching $2 billion in USD annually, and if you want to profit in this growing market, finding the best international shipping company for local and international shipping is key to your success.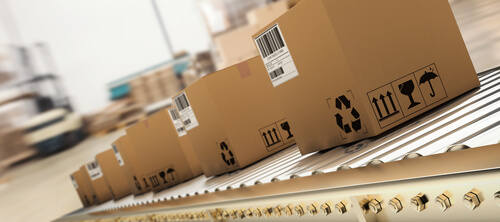 How to Choose Between international shipping companies
While all shipping companies offer a way to get your parcel from point A to point B, their services differ slightly – or vastly. For starters, if you need to ship a car across the country, you know that you should speak to Nationwide Auto Transportation, and not to FedEx. But there are certain nuances that may affect your choice when you're choosing between USPS, UPS, and DHL.
Some of the questions you might have to ask of international shipping companies include:
Which shipping associations does the company belong to?
Do they ship to your destination country?
How long will they take to deliver your parcel?
Will your possessions be covered by shipping insurance?
Do they offer packing, special cargo handling services, and other services you need?
What of other customers say about them in reviews?
Which of the companies offers the best price?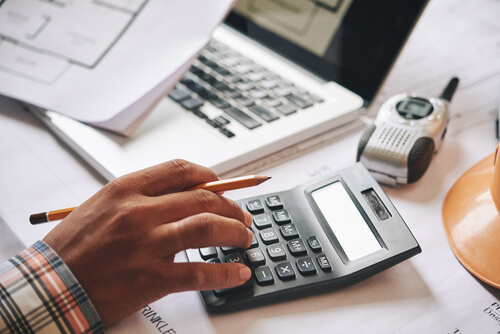 What Goes Into a Shipping Quote?
While we normally recommend that you ask for at least three shipping quotes from international shipping companies to compare, it's not always that easy, especially if few companies provide the exact service you need. However, it's a good idea to ask all the companies that do offer the service you're after for prices.
Remember, however, that many factors go into estimating exactly what goes into a shipping quote apart from just the origin and destination and the size and weight of the cargo.
Most U.S.-based eCommerce startups first expand into Canada, as there are no language barriers, and shipping is quite affordable and fast. If your shipments are time-sensitive, look at the various expedited services offered by international shipping companies.
With USPS First Class Package International Service, you can send anything weighing up to four pounds or less than $400 in value to over 180 countries. Packages weighing heavier than four pounds, or urgent packages can be shipped using USPS Priority Mail International option.
DHL Express Worldwide is one of the more affordable international shipping companies, which offers fast service. Delivery takes place by the end of the next possible business day, which makes DHL a fantastic choice for shipments that need to arrive in 3-5 days.
For heavier packages weighing up to 150 pounds, FedEx International Ground service is a great option. The company has an International Economy option for door-to-door, customs-cleared, and day-definite deliveries. There is a 150-pound limit, but the advantages include the fact that there are a money-back guarantee and a transit time of approximately 5 days. If you need the parcel delivered in around 3 days, opt for the FedEx International Priority option.
UPS Standard is an economic option for ground delivery of less-urgent packages, shipping to the U.S., Canada and Mexico. The UPS Worldwide Expedited service offers a guaranteed service. Although it is fast, it is still more ideal for less-urgent international mail. For more urgent deliveries, opt for the UPS Worldwide Expedited service, which ships in 2-5 business days.
Let's look at how international shipping companies fare individually based on customer service, service options, pickup and drop-off, packaging options, tracking and insurance, commercial and volume discounts and other important factors.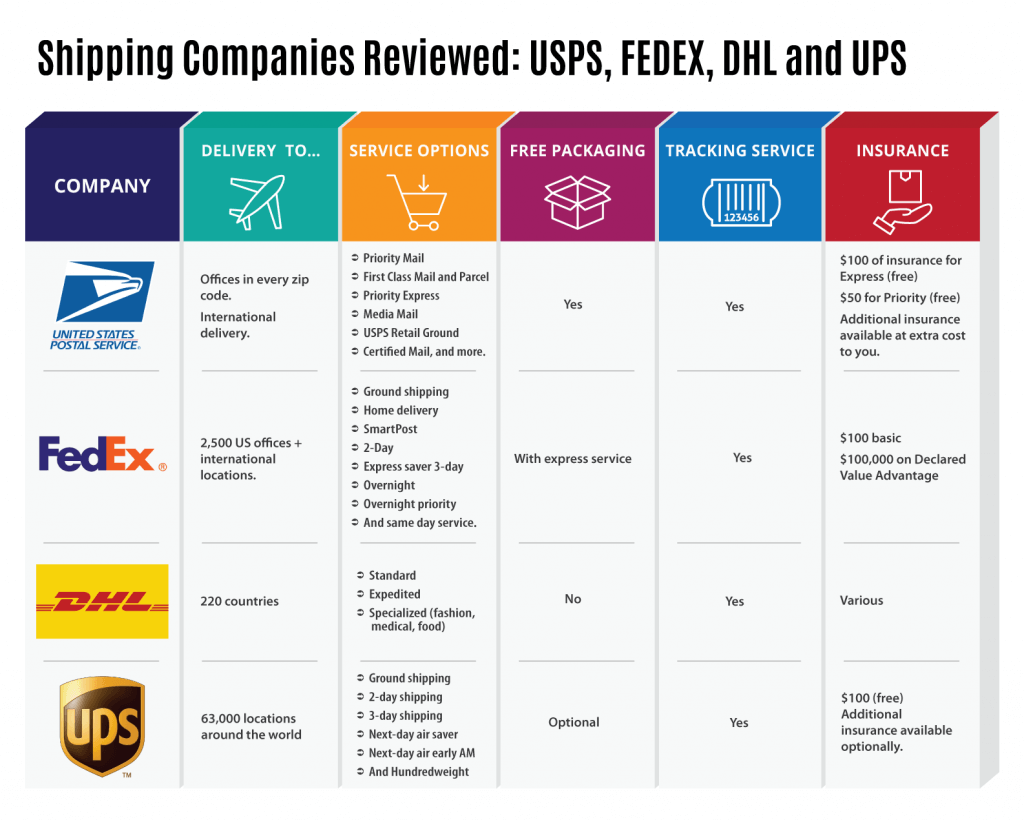 United States Postal Service (USPS)
The United States Postal Service is typically the first company that comes to mind when we think about shipping something. Apart from their large footprint, they charge reasonable rates for small mailings and parcels.
USPS Locations
There are locations throughout the country in most towns and multiple locations in cities.
USPS Service options
The postal services offers the best value when it comes to small parcels, especially since their Priority Mail option typically delivers local U.S. parcels in two to three days. Their delivery times and rates consistently beat that of FedEx and UPS, while the latter two offer cheaper rates for heavier parcels. 
USPS offers a complete range of mail and parcel shipping services, including:
Priority Mail
First Class Mail and Parcel
Priority Express
Media Mail
USPS Retail Ground
Certified Mail, and more.
USPS Pickup, drop-off and packaging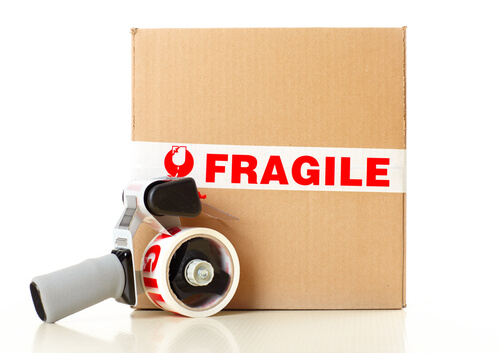 USPS has at least one post office in every zip code across the U.S., and you can even drop and pick up your parcels off at many retail mail centers.
You can opt to purchase and print mailing labels and postage online, or you can leave the items for pickup with your daily mail. Small businesses benefit from setting up free repeat or one-off pickups for volume shipments on the USPS.com website.
Save on shipping supply costs by making use of the post office's free Priority and Express Mail packaging, or use your own mailers and boxes.
USPS Tracking and insurance
USPS offers free tracking on all their services, including First Class Mail. When you purchase your labels online, tracking bar codes will be printed on your labels, and you may sign up for USPS tracking number updates emailed to you whenever the status changes.
You can get up to $100 of insurance for Express shipments, and $50 for Priority Mail at no extra cost to you. If you need more insurance, or you want to insure other mailing or shipping services, you can cover your parcels by up to $5,000.
USPS Commercial and volume discounts
An automatically discounted commercial base rate is charged to anyone who purchases their shipping online from the USPS website. However, volume shipping discounts and Commercial Plus rates are available too.

USPS Shipping label printing
The USPS website makes it easy to print shipping and postage labels from the comfort of your home or office. You can also use the shipping rate-comparison tool to set up a dedicated shipping station or to print labels in volume. You can even integrate it with most ecommerce platforms. Otherwise, you can visit your nearest post office for assistance with shipping inquiries, or you can use the self-service shipping kiosk.
USPS Customer service
Clerks are always available at international shipping companies to assist with all your shipping requirements and to assist with any delivery issues. If your package is lost and not in the facility, they can initiate a claim in the office. Otherwise, you can initiate a claim for a loss of damaged package online or by calling the toll-free number if the parcel was insured. Customer service is offered via a toll-free phone number or in-person service at your nearest post office.
FedEx
FedEx is well-known for its overnight shipping as well as 2-day and 3-day services. It is one of the leading international shipping companies. However, they also offer ground services that are often comparable to UPS at the same price. The company's FedEx Home Delivery service is dedicated to providing consumer deliveries.

FedEx Locations

FedEx operates around 2, 500 FedEx office locations across the U.S., which makes it easy for you to find a company to ship your mail. You can either use the website to find the nearest location for you to drop your mail, or you can use FedEx to ship your mail from popular business retailers such as Office Depot and Staples throughout the country. The company also has many drop box locations across the U.S..
FedEx Service options
FedEx charges a pickup fee for one-time shipments. However, if you ship large volumes of mail, you can choose from daily pickups or specific day collections. The collection fee will added to your price. Since pickups are service-based, you will have to request two pickups if you are shipping both express packages and ground based, you must request two pickups. Each type of shipment will be facilitated by a different team.
FedEx is mostly popular for their overnight delivery and fast 2-day and 3-day services. Other shipping options from FedEx include:
Ground shipping
Home delivery
SmartPost
2-Day
Express saver 3-day
Overnight
Overnight priority
And same day service.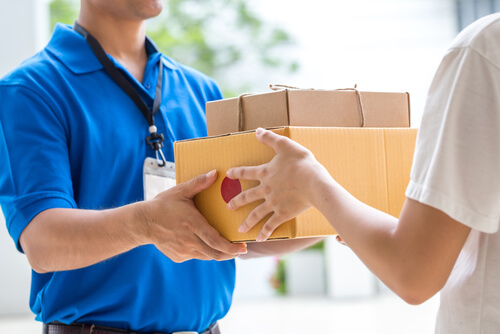 FedEx Pickup, drop-off and packaging
FedEx offers a small selection of free packaging to be used with express services, alternatively, you have to supply your own boxes.
FedEx Tracking and insurance
The company offers up to $100,000 in coverage through the Declared Value Advantage program. For smaller, lower-value shipments, the $100 basic coverage should suffice. If need be, you can always purchase more. You can use your FedEx tracking number to locate your parcel online.
FedEx Commercial and volume discounts
With FedEx shipping, you can negotiate discounts based on shipping volumes and you can save between 6-20% or more, depending on shipping methods and volumes.
FedEx Shipping label printing
They have a very handy online Ship Manager tool, which allows you to track packages, save addresses and print labels. You can also download a copy of the software to your computer. 
FedEx Customer service
You can visit any of the FedEx locations or mailing centers like Staples or Home Depot if you need in-person assistance. If a parcel is delivered to the wrong place, or if it is lost, FedEx will resolve your claim in 30 days. It is a good idea to take photo evidence during packaging, especially if you are shipping fragile or valuable items.
DHL
DHL Locations
Global DHL mail connects more than 220 countries and millions of companies who ship information, letters, and goods across the world. The company does not offer walk-in service centers, but picks parcels and mail up from customers. Again, DHL is one of the leading international shipping companies.
DHL Shipping Service options
Offers parcel, document and international mail shipping, freight shipping and more. 
International mail has a 4.4 lbs weight limit and is delivered within 4-8 days.
Parcels have different weight limits, depending on where it is shipped to, and take from 2-14 days to be delivered.
Express shipments weigh a maximum of 154 lbs and are delivered on the next possible business day.
Offers special services, namely:
DHL Express for Fashion for the fashion industry. The ad-hoc packaging has a refined design.
DHL Express Food & Beverage is suitably packaged for non-perishable consumables.
Medical Express caters to Life Science sector shipments, and includes time- and temperature-sensitive shipments in suitable packaging.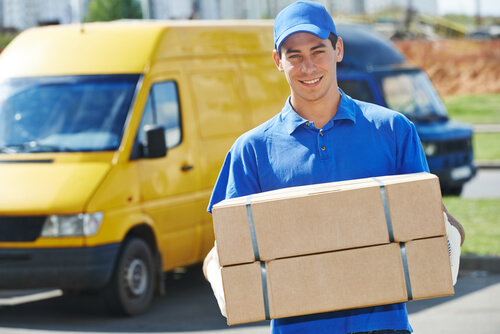 DHL Pickup, drop-off and packaging
To ship a parcel with DHL, you need to sign up for an account at goglobal.dhl-usa.com and speak to a Certified International Specialist. For international shipments, you will have to classify your commodity and choose your DHL import or export service.
You will then get a quote and transit time and have an opportunity to calculate your landed costs.
DHL Tracking and insurance
The DHL website offers an easy-to-use tracking solutions so that you don't have to call customer service every time.
DHL Commercial and volume discounts
You may discuss commercial and volume discounts with a consultant.
DHL Shipping label printing
You can create and print your waybill and schedule your pickup from your online account.
DHL Customer service
Despite the fact that DHL has a very comprehensive website with FAQs and many tools, they offer customer support, billing assistance, customs clearance support and DHL Express Fraud support services via phone, online chat and email.
UPS
UPS Locations
UPS has more than 63,000 locations around the world, including UPS stores, and you can also ship with UPS from Office Depot, Staples, and other business retailers. That makes UPS one of the most convenient international shipping companies.
UPS Service options
UPS is one of the best companies when it comes to on-time delivery of standard ground services as well as time-critical deliveries. Their services include:
Ground shipping
2-day shipping
3-day shipping
Next-day air saver
Next-day air early AM
And Hundredweight, a discounted multi-parcel shipment service.
UPS Pickup, drop-off and packaging
In addition to the many locations, they do offer a pickup service at a nominal fee. If you regularly ship goods for your business, you can add either daily pickups or selected day pickups for which you will pay a weekly fee. All your shipments will be picked up at the same time.
When you use Express services, UPS will provide free mailing boxes and envelopes, provided your shipments won't fit. You also have to supply your own packaging for ground shipments.
UPS Tracking and insurance
UPS package labels contain a tracking number, and it is scanned at every stage of shipment, which allows you to follow it using the UPS tracking software.
Free insurance of up to $100 is included with every shipment, but you can buy additional insurance for declared values of up to $70 000 for domestic shipments.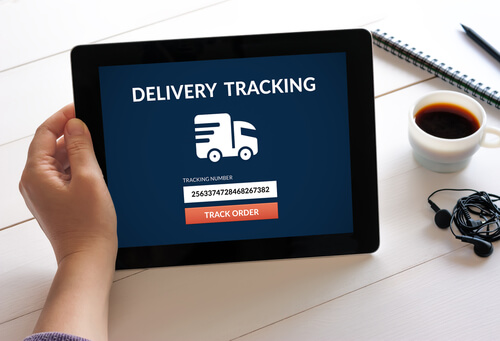 UPS Commercial and volume discounts
Depending on your shipping value and volume, UPS may offer negotiated rate discounts. If your company ships a few hundred packages every week, you can save around 6% on ground shipments, or up to 20% on expedited air shipping.
UPS Shipping label printing
The UPS website allows you to manage all your shipping information, including addresses. You can use it to print labels and to track systems as well. Alternatively, you can have it done at one of the UPS service centers or stores.
UPS Customer service
UPS offers great customer service, especially when it comes to finding lost packages or paying out claims. Be sure to take photos of your packages before it is shipped, or let the UPS store pack it for you in case of a damage claim.
The Verdict: Who do we choose?
When choosing between international shipping companies, it all comes down to your specific needs. Each company has its own benefits and drawbacks, so it's a matter of choosing what works for you, and what you're prepared to live with. For example, if you are moving house, you will choose from a variety of services, such as a full service moving company, truck hire company, or a container shipping service. If you have to ship your car, you can pull it on a trailer, drive it, or opt for open or enclosed auto transport. There's no one choice that is perfect for everyone, and even within the same franchise, you will find differing service levels from one location to the next.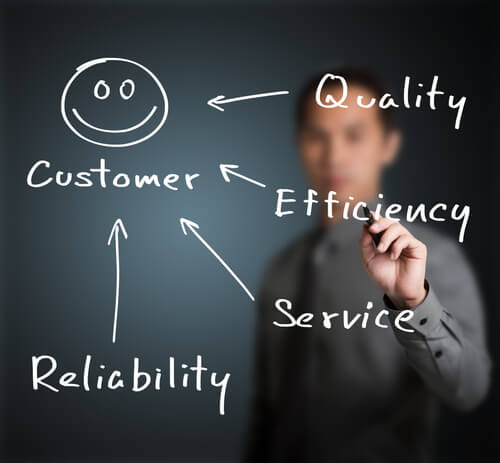 However, some options or services stand out with certain companies. Looking at parcel shipping, we'd say:
USPS is great if you're looking for affordable and convenient shipping for your small business. It offers a range of shipping options, free pickup, many locations and fantastic rates on small parcels. Importantly, USPS delivers to post boxes and places that might be out of reach to other services, including US military bases.
If you're shipping large parcels, you will probably find that FedEx and UPS offer better rates, and reliability than USPS. This is important for guaranteed, business-critical shipments.
If you're shipping multiple shipments everyday, you will have to decide whether multiple pickups are worth the lower rates with FedEx. Alternatively, consider shipping with UPS, as they will pick up all your parcels simultaneously; yet, the convenience may outweigh the higher price.
You can use a shipping comparison tool to find the cheapest option for each shipment, and always take photo evidence of your parcels for claims purposes. If you're in doubt, always purchase additional insurance, and be sure to have everything ready on time.
Over to You: Which international shipping companies are your favorite?
Do you occasionally ship goods on behalf of your company? Who is your preferred shipping company? We'd love to learn more about your favorite international shipping companies in the comments below.