Reading Time: 5 minutes
What do you do when you need to move your motorcycle from one city to another? Even if it is move across the country, you need to look at a number of factors, and not just the motorcycle shipping cost. Research is crucial to consider various options, compare different quotes, and ask about special offers, discounts, surcharges and fees. One big consideration is tow dolly vs auto transport.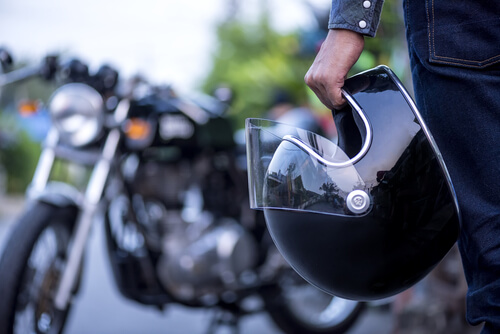 Factors that Affect Motorcycle Shipping
A variety of factors affect the cost to ship a motorcycle, including:
Motorcycle size and weight. On average, motorcycle shipping rates are around $0.50 per pound. This is why most companies will ask for the weight or the make and model of your bike. Remember, insurance costs are typically calculated by weight. This is why this is such an important factor in shipping cost calculations. A light, small bike weighs less and is easier to manage than a bulky Harley Davidson low-rider. It will cost more to ship your big bike than if you have a small scooter.
Container shipping. The company will use an over sized crate to ensure your bike arrives at the destination in the same pristine condition.
Distance. How far are they shipping your motorcycle? The distance that needs to be covered will have a major influence on the motorcycle shipping cost. Along with the actual destination, they will determine how far the pick up and drop-off locations are to major highways. Hard to reach areas will result in additional charges. 
Do Your Research
Type of motorcycle transport – Motorbikes, like cars, can be shipped in open or enclosed carriers. Open carriers exposes your motorcycle to the elements. This means your bike will share the truck with other motorcycles and cars. With enclosed motorcycle shipping, the bike will either be in an enclosed truck or within its own container, shielded from the elements. Due to the additional equipment, special trucks and work involved with enclosed motorcycle transport, this method will cost more. However, this is worth it if  you have a high-end or vintage bike that you need to protect at all costs. 
Pick-up and drop-off location – Shipping your motorcycle from and to rural or remote areas will cost more, especially if you're using a door-to-door service.
Season – The time of year when you're shipping your motorcycle will have an influence on the cost as well. It's best to use enclosed shipping during winter, and that will cost more. Shipping your motorcycle back on a relatively empty truck – say for example north during winter when car transporters are shipping cars south for snowbirds – will save you some money.
Additional costs – Some expenses are beyond your control, but avoiding unnecessary costs will save you money. These are some of the additional expenses and fees that have an impact on your motorcycle shipping quote:
Express motorcycle shipping
Enclosed transportation
Fuel costs – that's why a per-mile charge is applicable
Additional space for attachments and accessories such as trailers and sidecars.
Failed collection or delivery attempts – If you don't show up after arranging a meeting with the trucker, you will still have to pay the call out rate.
Storage – If you fail to pay the balance of your shipping fee, or if you are unable to meet the driver, your motorcycle may have to be placed in storage. You will be responsible for storage fees.
Be prepared
Additional charges will be levied if you were not accurate in your description. For instance, you will be charged extra if you are not present for the pickup or delivery, or if your bike can't be rolled onto the carrier. If your bike is over sized (bigger than 4'x 9') it will take up more than one spot on the carrier, and you will be charged extra. These are not hidden fees, but rather costs that are out of the carriers control. They usually attempt to tell you up front, but they may not be aware of them ahead of time. That's another reason why it is important to work with an experienced motorcycle shipping company that can anticipate these fees and include them in their cost calculations.
Depending on the actual location, motorbike shipping will be anywhere from two weeks depending on where it was taken. Most companies pick up motorcycles for shipping 2-7 days after you confirm your order. Shipping can take up to six days, if you're shipping your motorcycle across the country. If you choose expedited shipping, they typically collect within 24-72 hours.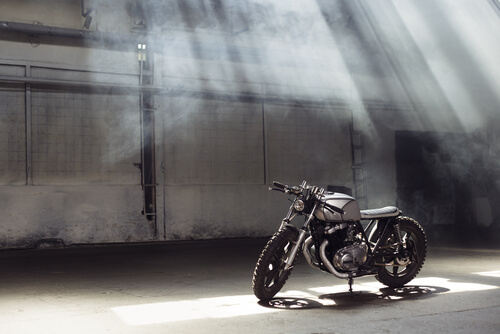 Average Motorcycle Shipping Costs
On average, and depending on the various factors, it costs about $500 to ship a motorcycle domestically in the U.S.
Short trips of up to about 500 miles are typically charged at around $200-$300, while a distance of up to 1,000 miles is charged at about $400-$600. It costs more to ship your motorcycle to Alaska and Hawaii. Overseas motorcycle shipping costs will include international import fees and country permit fees that may not be available when you first request the quote.
Just because a company charges less on the initial quote does not mean that they are the most honest company. In fact, there may be a number of drawbacks to using them:
Not good quality equipment or reliable carriers.
They may not follow best motorcycle transport practices. 
Not all the fees included to the best of their ability in the quote. It could surprise you on delivery. 
Motorcycle Shipping: Important Facts
Expedited shipping only means that your shipment will be prioritized; it does not guarantee that it will arrive when you need it. Be sure to schedule your shipment up to two weeks in advance to get it there sooner. It's important to remember that when you're shipping a motorcycle to a specialist repair center or if you're buying a new motorcycle from American Classic Motors, or another seller.
Your personal motorcycle insurance probably won't cover motorcycle shipping, but companies like Nationwide Auto Transportation offers cargo protection insurance and you can add additional insurance at a small fee.
It is important to prepare your bike properly to ensure it arrives at its destination safely. Clean it thoroughly and inspect it for scratches, dents, marks and other signs of damage. Take pictures of the motorcycle from all angles so that you can claim from the insurance if something happens in transit. Also:
Drain the gas take and remove the battery if the bike will be shipped in a crate. A gas leak in a wooden crate can create a highly flammable situation.
Put the bike in neutral to prevent accidents.
Inspect the tires to ensure that they are adequately inflated.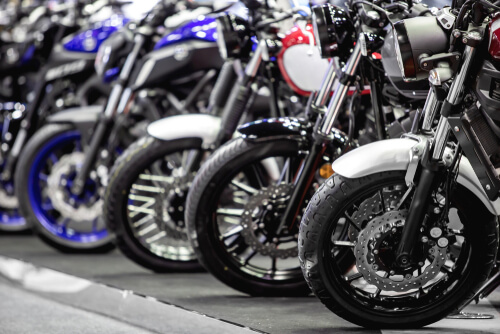 NAT Motorcycle Shipping Cost Calculator
As the specialists in bike freight transport, Nationwide Auto Transportation has been shipping motorcycles, cars and even trucks for over 15 years. Let us help find you the fastest, safest and most cost-effective way to ship your bike door to door.  
Nationwide AT recently introduced our very own proprietary motorcycle shipping cost calculator. It gathers up-to-date information from a variety of relevant sources to help you obtain an instant estimate. We take great pride in being able to offer competitive pricing while providing world class customer care and service and we can ship any sized vehicle including automobile, boat, motorcycles and freight shipping from anywhere, to anywhere.
Use our motorcycle shipping cost calculator for to get an instant estimate or get in touch with Nationwide Auto Shipping today for a free motorcycle shipping quote!