Reading Time: 5 minutes
American Classic Motors looks after the quintessential American auto enthusiast. You belong to a breed of people that once encompassed almost every citizen of this great country. However, the introduction of SUVs and trucks have caused people to opt for big cars. But don't let that curb your enthusiasm. The authentic, die-hard auto lovers will never lose their traditional values and love of all things bike and auto. They are here to ensure that you have everything you need to enjoy your hobby. Whether it's riding your classic Harley Davidson, street bike, dirt bike, personal watercraft, snowmobile, or ATV.
What is American Classic Motors?
American Classic Motors are the leading specialist dealers of pre-owned Harley Davidson motorbikes, sportsters, custom built choppers and robbers, v-rods, softails, road kings and dressers, trikes, classics, and antiques. The company also sells Honda ATVs, Ski-Doo and Polaris snowmobiles, a wide range of dirt bikes, Honda and Piaggio scooters, and See-Doo personal watercraft.
With a passion for motors, you can count on American Classic Motors to provide you with only the best service and products to meet your needs. Since its inception, the company has built a solid reputation not only for their incredible range of quality products, but also for the caring customer service and great prices they provide. Because the company hires passionate motor lovers, you can rest assured of their best attention and knowledge to help you find what you're looking for – but without the pressure that's so common in today's sales world. At American Classic Motors, you can rely on solid information that will help you make an educated buying decision.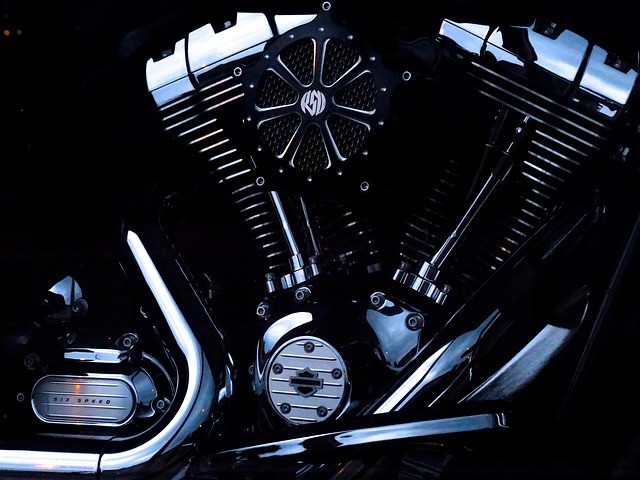 American Classic Motors & Motorcycle Parts and Accessories
No matter what motorcycle you own, American Classic Motors offers parts, accessories, helmets and apparel to achieve your optimal goals. The company is a leading distributor of parts and accessories of top brands, such as Harley Davidson, Honda, Rhinehart, Icon, Kuryakyn, Vance and Hines and a variety of other manufacturers.
Whether you need small accessories for your new or second-hand bike or an entire set of parts for your custom bike, American Classic Motors has it all available at competitive prices.
Part categories include:
driveline
wheels and tires
engine parts
suspension and forks
brakes
filters
controls
dashes and gauges
controls
exhaust
filters
fenders
gaskets and seals
fuel and intake
exhaust
frames and chassis
racing windscreens
guards
trailers and transport
vehicle dress-up
While you're ordering parts, remember that it's important to keep them lubricated. Save time and effort by buying your chemicals and lubricants online from American Classic Motors.
Show Off You're an American Classic Motors Enthusiast
Nothing makes you stand out as a true car enthusiast or fan of the top brands by wearing auto branded apparel. When you see someone donning their branded apparel, you know they mean business. American Classic Motors has a wide range of men's, women's and youth apparel from the top brands.
The range includes:
Mechanix, Coolpro, Misano, Rumble, Cyclone and Silverstone leather gloves
Track leather jackets
Street helmets
Bandanas and flydannas
VTM pants
Mid layer tops and pants
Riding jeans
Temperature regulator vests
Fly rain jackets
Convertible jackets
Honda Gold Wing long sleeve tees,
Wrist braces
Tech boots
Qualifier pants
Premium T-shirts
and much, much more.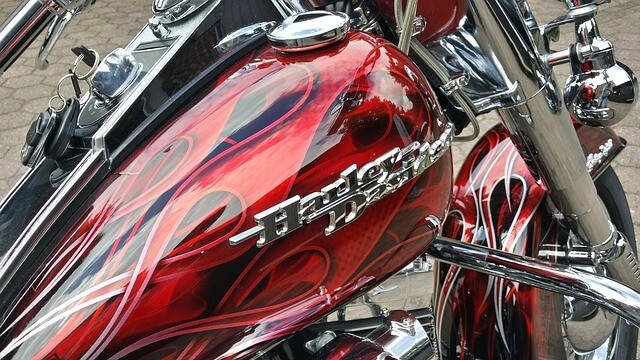 Buying a New Bike From American Classic Motors
One of the most exciting offers of American Classic Motors, and the reason why they came into being is the fact that they sell a wide range of motorcycles. They will buy your bike for cash, or they will find you the best possible deal on a new ride.
They have an incredible range of Harley Davidson Motorcycles, including softail, low rider and sportster classics dating back to 1986 and 2006, and several Dynas. Some motorcycles have many extras, chrome exhausts, low mileage, and much more.
American Classic Motors aims to provide their buyers with the cleanest possible motorcycles that are in great condition.
The company will gladly provide you with great advice on buying a pre-owned Harley Davidson.
One of the reasons why so many new motorcycles end up collecting dust in the garage – and eventually in the American Classic Motors showroom – is because people don't know what they can handle. While this presents a great opportunity for you to take advantage of awesome deals at good prices, it's important to follow these guidelines when you buy a used Harley Davidson (or any other motorcycle, really).
Tip #1 – Be conservative – not brave!
Yes, buying a new motorcycle – a HARLEY! – is very exciting. But if you buy one that's more than what you can confidently handle, you will be disappointed. Riders with a small frame and limited experience should opt for a smaller model that's easier to handle, especially when it comes to handling curves and stopping short.
Tip #2 – There may not be a warranty
If you're unsure, ask for maintenance records and rest assured that the bike has been taken good care of.
Tip #3 – Check the VIN
When you buy a used bike privately at a really great price, look up the VIN number. Of course, this is not an issue when you buy from American Classic Motors, as each bike has been cleared already.
Tip #4 – Examine the bike inside and out
Look at the footpegs, levers, bar ends, tires, hooptie, and pop the seat to look at the wiring. Ideally, you should only see wires in good condition and factory connectors.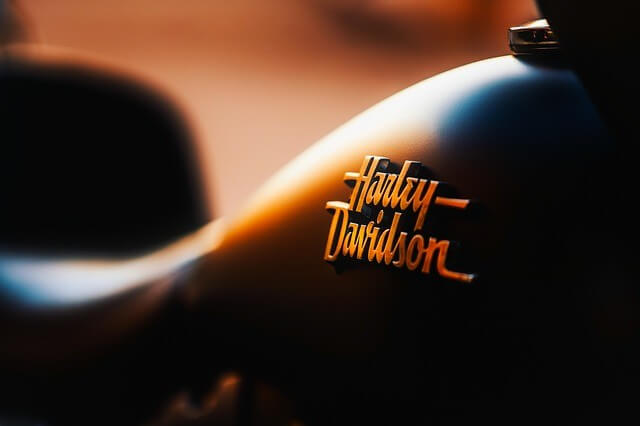 How to Bring Your New Harley Home From American Classic Motors
As we've already said, American Classic Motors can help make your dream of owning a Harley a reality at a great price. But we do not recommend you drive your new bike home from Zieglerville, Pennsylvania just yet. It's always a good idea to "ride it in" on shorter trips until you get the hang of the style, speed and weight of your new machine. Besides, it's just not practical to ride all the way to Texas or to the west coast on your first trip. Instead, consider shipping your new motorcycle from Pennsylvania to your home.
Nationwide Auto Transportation offers competitive rates on motorcycle shipping for clients of American Classic Motors to help sweeten the deal just a tad more. With more than 12 years of experience in shipping motorcycles, classic cars, and supercars, you can rely on our meticulous attention and commitment to protecting your ride while it is in transit. That's why riders, dealers, collectors and motor sports enthusiasts rely on us for all their bike hauling.
Nationwide Auto Transportation
Our drivers will pick your bike up at American Classic Motors' doorstep and bring it to your chosen address, anywhere in continental USA. We offer open or enclosed transportation and you don't have to worry about draining the gas, disconnecting the battery, crating or palletizing the bike. We deliver it to you exactly as we receive it.
Nationwide Auto Transportation is a licensed and bonded auto transportation broker with the biggest network of car carriers and bike haulers in the country. Our reputation for transparency, reliability and exceptional customer service is built on the feedback of more than a thousand new customers using our service every month. If you are selling your motorcycle to American Classic Motors, or need your new bike shipped from Pennsylvania, you can rely on us for timely, professional bike hauling services.