Reading Time: 9 minutes
Considering moving to Boulder Colorado? For welcome peace of mind, you need to know whether you are ready for the big step, especially if you're relocating for work or moving to Boulder with family.
Moving to Boulder Colorado is a big decision you make, as it reflects on your future. Whether you are being transferred for work or moving to be near family or even retiring, is Boulder, Colorado a good place to live?
Some of the best jobs are thousands of miles away from home—not just down the street. Determining whether you are willing to move for a job isn't always easy. When you're transferred or moving to Boulder Colorado there are things you should consider. For one, you need to consider both your professional and personal satisfaction when deciding to relocate to Colorado.
Consider what the new lifestyle of the new city has to offer you and your family. How will the change of moving affect your family and are they prepared for a big move?
It is also important to think about the possibilities of finding a community in Boulder. Consider whether your spouse will find meaningful work. If your spouse can't find meaningful work, this will be a huge setback for them. Are they prepared for that sacrifice?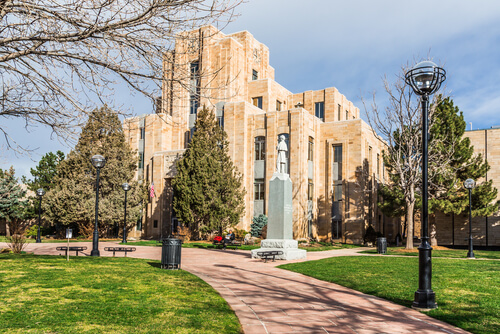 Also, keep your long-term career aspirations in mind. What's your next move after moving to Boulder Colorado? Some experts recommend that you should have a plan for the worst-case scenario.
Make sure you are familiar with the best neighborhoods in Boulder for your specific lifestyle when you decide on moving to Boulder Colorado.
The Most Popular Large Cities to Consider when Moving to Boulder Colorado
According to Move Buddha.com, Boulder Colorado is one of the most popular cities to move to. So what's attracting people to move to Boulder? And where in Boulder should you consider moving?
A temporary escape or a permanent change?
During the pandemic, both temporary and permanent moves were popular. In fact a temporary change of address request increased by 27% from 2019 to 2020 (but only by 1.94% for permanent changes).
Boulder, CO is still among the most expensive large cities to buy a home. Therefore, home buying is not a major factor behind moves to the city.
Colorado's lifestyle and outdoor activities
Colorado is popular for hiking, skiing, and other outdoor enthusiasts. Before moving to Colorado, do a reconnaissance tour and make sure to visit the new neighborhood. It will be easier to experience the area's weather, neighborhood vibes, services, sounds, smells and life in the city when you're there in person.
Boating in Navajo state park. Any boating adventure you choose, you won't regret the adventure or relaxing time you spend in Colorado's secluded coves. If you bring a boat to Colorado, you must comply with all state licensing requirements.
From raising the minimum wage to reforming child care, there are many ways to reduce the cost of the expensive budget. The Family Budget calculator provides several tools to help policymakers support people in meeting their costs.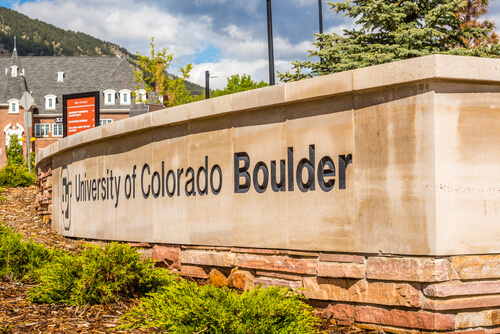 Now that you know the overall costs of living in Boulder, you are closer to making your decision. But also consider Boulder Colorado's employment and industries when making your decision about moving there.
Carefully Consider the Weather When You Move to Boulder Colorado
If you're moving to Boulder Colorado you may want to consider the seasons. If you are not used to driving in snow, you may need snow tires.
Is it possible to drive snow and winter tires all year round, or should you switch them out? Experts warn that the cost of using snow throughout the year will be higher than switching out your tires, and you might compromise your vehicle's performance. The following are some reasons for not using winter tires throughout the year.
What is a snow tire?
Studded or studless winter tires will provide better traction on icy, snowy, or slushy roads. During extremely cold conditions, the rubber remains softer, making it more flexible, allowing the tire to conform better to the road. Winter tires have deeper tread depths, specialized tread designs, and stronger tread materials to handle the extreme cold.
Why winter tires shouldn't be used year-round
Winter tires are designed to withstand cold temperatures and snow. When it gets warm, you won't need deep tread depths to handle snow or biting edges to grip ice.
Here's why using winter tires all year round is not recommended:
On warm, dry pavements. Winter tires have much more flexible tread rubber than all-season and summer tires. Tires designed for hot weather and all-season use have long wear lives.
Decreased performance. Tires designed for the winter will not offer the same handling performance as regular tires in warm weather. It would be difficult to make a quick maneuver with heavy snow tires.
The additional fuel costs of using snow tires all year long will be more than to mount them seasonally. This is one of the important factors that affect the cost of living in Boulder to consider when drawing up your budget.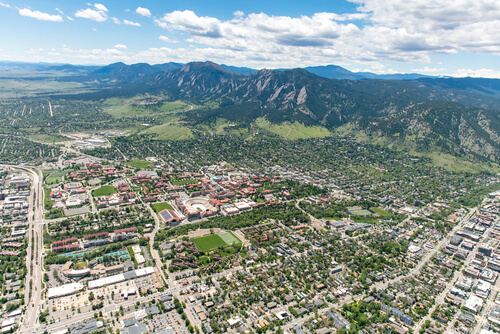 Budget for the Cost of Living in Boulder Colorado
If you decide that moving to Boulder Colorado is doable and you want your family to live comfortably, you first need to understand the cost of living, and your lifestyle in the new city.
Your choice of neighborhood in Boulder, Colorado will be dependent on your proximity to your workplace, schools, and recreational activities you enjoy participating in.
Additionally, you might choose your neighborhood based on proximity to other community amenities such as places of worship, medical facilities, education institutions, or any other facility.
Boulder, CO Area's Top Companies when Living in the Best Neighborhoods in Boulder?
Think about Boulder's best industries before moving there. How can the industries benefit you when you move there? Do you run a business that is in one of the following industries?
If you're planning a meeting or retreat you'll be in good company. Many of Boulder's leading organizations are located in Colorado, making it an ideal setting for your group. Here are some of the top Companies in the Boulder, CO Area:
Boulder's outdoor industry.
Since Boulder is home to so many avid rock climbers, hikers, skiers, and outdoor enthusiasts, Boulder has developed products designed to maximize their sports. As a result, the outdoor industry is growing symbiotically with the natural beauty surrounding the town.
Boulder's technology industry
In Boulder, you'll find rows of laptops at coffee shops, VCs next to you at dinner, and hikers speaking developer lingo on the trails. As a tech-savvy area, Boulder's energy and intellectual capital will attract attendees to your conference.
Medical Technology Industry in Boulder
You should follow the news about medicine, medical devices, and biotechnological advances. If you're in the healthcare industry, or in life sciences, you shouldn't have any hassles finding a job in Boulder.
Agriculture and Natural Products in Boulder
With the health industry, the healthy lifestyle and eco-friendly ethos, Boulder spawned a multitude of natural food manufacturers and healthy-living products. Natural and organic products are produced in Boulder in the highest concentration in the country. Healthy and delicious plant-based snacks have been especially popular in Boulder since 1960.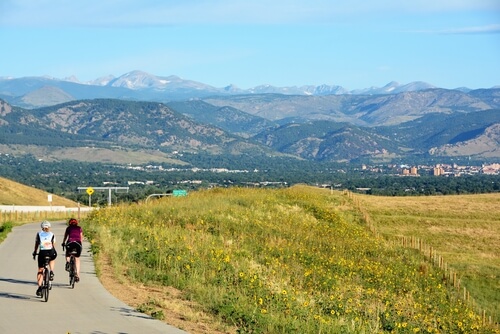 With all the best industries in mind, also consider where it's most safe to live in Boulder.
Expert tips: Speak to your employer about relocation assistance and to your financial adviser about tax deductible moving expenses.
Crime Statistics: Is Boulder, Colorado Safe to Live in?
Is Boulder safe? By the statistics you can see that your chances of being a victim are low. With a low crime rate in Boulder your chance to become a victim is 1 in 355. And your chance to become a victim in Colorado is 1 in 263.
When moving to Boulder Colorado you need to consider the safety of you and your family. Make sure you consider looking at the Boulder crime report to ensure your safety before you move to Colorado. Consider boulder colorado crime rate 2021 with the following statistics.
Boulder Colorado crime rate 2021
| | | | |
| --- | --- | --- | --- |
| | Violence | Property | Total Crimes |
| Boulder crime report | 298 | 3,749 | 4,047 |
| Crime Rate(per 1,000 residents) | 2.82 | 35.48 | 38.30 |
The population in Boulder is 105,673.
Murder
Rape
Robbery
Assault
Boulder crime report
1
55
39
203
Rate per 1,000
0.01
0.52
0.37
1.92
The population in Boulder is 328,239,523
| | | | | |
| --- | --- | --- | --- | --- |
| | Murder | Rape | Robbery | Assault |
| Total Boulder crime report | 16,425 | 139,815 | 267,988 | 821,182 |
| Rate per 1,000 | 0.05 | 0.43 | 0.82 | 2.50 |
Property crime in Boulder is low. To become a victim on your property in Boulder is 1 in 28. And to become a victim on your property in Colorado is 1 in 39.
If you consider moving to Boulder Colorado, you should also think about your transportation options when moving to Boulder.
Moving to Boulder Colorado: Take your car with you or sell it?
Don't sell your car when moving to Boulder Colorado , unless it's old and you need a new one. Consider whether it's cheaper to buy a car in your current state or after your move to Boulder, Colorado. If you buy in the current state you can still ship it to a new state.
Although Boulder, like most cities, has public transit available, it can be challenging on your daily routine as you're reliant on the bus running on schedule. Likewise, there's the challenge of reaching all the many amazing outdoor facilities on the weekend. While public transit is available, it is limited to certain public transportation that cannot be relied on solely for daily commutes. If you want to reach your destination without having to depend on others, you must have your own vehicle.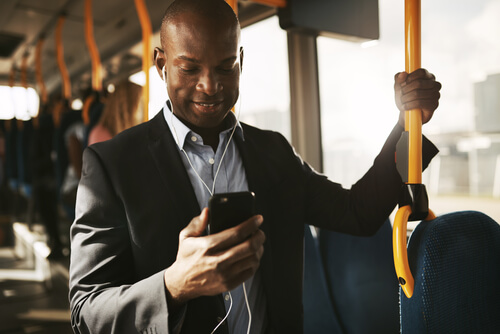 You don't have full control over ride-sharing, and it can become quite pricey anyway. In addition to public transport, some rideshares and public transit don't go far outside the city limits. But having your own car allows you to move, apply for jobs, and go visit friends and family.
Shipping your vehicle still works out cheaper in wear and tear, breakdowns or accidents. When you rent a car, also consider the fun things you can do in Boulder.
Things to do when Considering the Right Seasons when Moving to Boulder Colorado
Here are things you can do when living in Boulder.
Spring
Pearl Street blooms with tulips, and hiking trails are bursting with delicate wildflowers. Even in May, temperatures can reach the 80s, so when you move to Boulder, be prepared for anything.
Spring is a great time to go hiking in Boulder. Snowmelt in the Rocky Mountains can make things muddy, so bring boots and slip-on cleats if you're going outside.
Enjoy the Boulder Farmers' Market as it gears up with fresh produce and flowers.
Summer
In Boulder, summer boasts lush trees, vibrant skies, and beautiful foliage.
In the summer, there are more festivals than at any other time of the year, and the parks and patios are crowded with sunbathers.
Fall
Boulder turns golden, red, and yellow in the fall, especially along Boulder Creek.
The Peak to Peak Scenic Byway is a great place to admire mountain foliage in the fall.
Winter
Boulder is rarely covered in snow, but even if it is, there is plenty of indoor recreation to keep you occupied.
You can visit museums, explore Boulder Beer Trail, tour Celestial Seasonings, or sip tea indoors. And don't forget the education your kids get when moving to Boulder Colorado.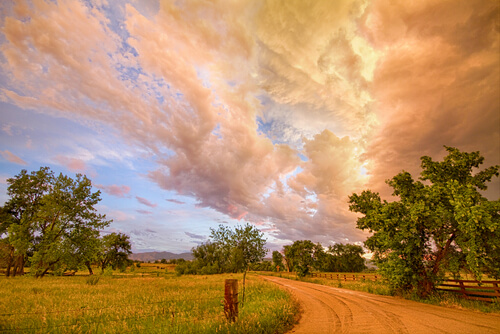 Education in Boulder, Colorado
Are you moving to Boulder Colorado with your family?. Here is what CU Boulder elementary education offers your child.
What is the University of Colorado School of Education teaching?
The University of Colorado Boulder graduate programs offer a unique engineering pathway to licensure as a science or math teacher.
CU Teach Engineering programs for high-quality science and math teachers in secondary schools (grades 7-12).
What does the University of Colorado school of education offer your kids?
In-class support as well as outside support.
Master teachers and faculty with small class sizes.
Does your child attend university in Boulder? You may want to avoid the stress of driving long distances by yourself with a new driver. Perhaps you can ship your car to your new home.
If you (or your child) is a student at one of the prestigious colleges or universities in Boulder, CO? It's understandable that you don't want them to drive hundreds of miles as an inexperienced driver. They could be miles away from help at any given time.
Instead, rely on Nationwide Auto Transportation's trustworthy student auto transportation services. Best of all, you get 20% off your first booking.
Thinking about relocating to Colorado Springs instead? We also have a helpful guide for that!
Our other relevant shipping routes include: