Reading Time: 7 minutes
So you have managed to get that job in another city and you are super excited. What's next? Take a deep breath and consider these important things before relocating for work!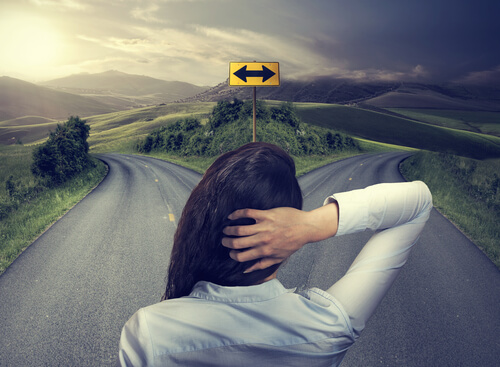 Things to consider before relocating for work
Deciding to relocate for work is a huge decision and there are many things to take into consideration. Before you get too excited and start packing you have a lot to do before relocating for work. Take some time to research the area where you will be moving to.
This is important as not all areas have the same cost of living, taxes, crime rates, transportation, and amenities – basically everywhere is different!
Compare cities in terms of livability and living costs.
Ask yourself:
Is relocation really necessary?
Will relocating for work bring about advancements for me in the future?
Am I certain that I will have better opportunities in another city and is this the right career move for me?
If you answered yes to more than one of the questions, then relocating for work may just be the right option for you.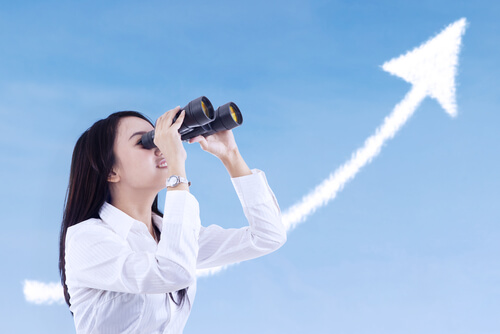 What do the moving costs and logistics look like? How far will you be moving? Will you drive your vehicle to the area you are relocating to or will you have your vehicle transported there? Will you simply purchase a new vehicle?
Does your family support your decision? Will your family be moving with you or will you be moving alone? Can this decision be beneficial to your entire family? Is the place that you will be relocating to be a place that you will love living in and will the weather conditions there suit you? Will the cost of living be higher or lower? This move could be one of the most important choices that you might make in your life.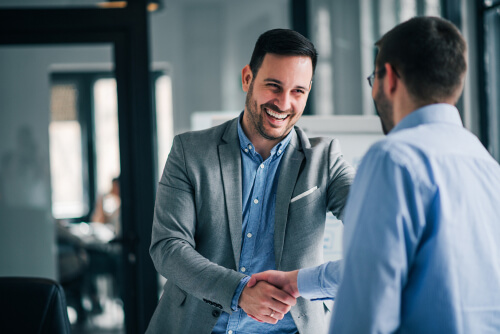 Financial Implication of Relocating for Work
Should a company pay for relocation?
The sad truth is not all of us are employed by a company that will pay for relocation. However, some companies do assist by offering employees help to cover the costs of moving services or transportation. Some companies will provide this assistance before the time whilst others reimburse their employees after they have relocated.
Companies that reimburse their employees after the move often require that an employee submits detailed expense reports. If you are employed by a company that will reimburse you after your move, make sure that you keep accurate records of all expenses.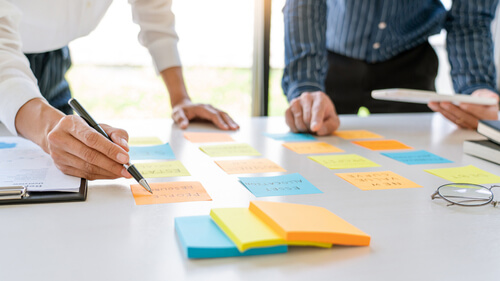 Relocation packages, bonuses, and how they work
Job Relocation Packages and Bonuses
Typically job relocation packages vary depending on the employer. Relocation packages may include the costs of hiring professional movers and packers, the cost of moving boxes and supplies, moving container services, and storage rentals. Packages may also include covering the costs of rental car services and auto transportation costs. Some relocation packages even cover lease break coverage, closing fees, and realtor fees. airfares, hotel costs and meals are also known to be covered in relocation packages.
There are employers who do not offer relocation packages but offer relocation bonuses. A relocation bonus is usually a cash lump sum or an allowance that the employee is given to help cover relocating for work. In such cases, employees only receive cash and no accompanying services.
How to ask for a relocation bonus
Firstly, make sure that your company provides you with a relocation agreement in writing. If you have not been openly offered a relocation package then it is recommended that you ask for a relocation package or bonus.
I can hear you asking, "How do I ask for a relocation bonus?" The answer is quite simple, you just ask, 'Will I be getting a relocation package or will I be getting a relocation bonus?" Just like most things in life, if you don't ask you will never know. Don't be afraid to ask for what you need.
Learn how to ask your company for relocation assistance.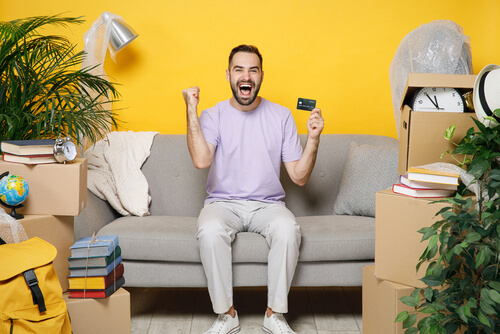 Any sort of relocation benefit is considered taxable income. A relocation benefit can be given in the following forms:
Signing bonus.
Reimbursement of moving expenses.
An employer booking a flight.
Any service paid for by the employer.
Learn more about tax deductible moving expenses.
How to Relocate for Work: Your Nationwide Auto Transportation Guide
Download the relocation checklist here.
To ensure that relocating for work is a success, you will need to get organized.
Create a to-do list!
It is a great way to make sure you don't forget anything important. During this time you will have many things to work out and decisions to make, especially if you are moving to another state.
Work out your budget to the last cent and begin to save whenever you can. Know exactly what financial situation you are in. It will help you in the long run.
Make sure that you know exactly what your relocation benefits are and don't be afraid to negotiate if need be. Know what your employer is willing to pay when you are relocating for work.
Research the place that you are moving to. The weather, the size of the city, population, fun things to do, history, schools, doctors, and public transport systems.
Start to build your network in your new hometown.
Look for a new home, schools for the kids and doctors.
Find and get estimates from legitimate moving services, truck rentals, and shipping companies.
Make sure that you have insurance for your move.
Arrange to service your car and make sure that your car is mechanically sound.
Transportation – Decide how you will transport your car or boat.
Make Travel Arrangements.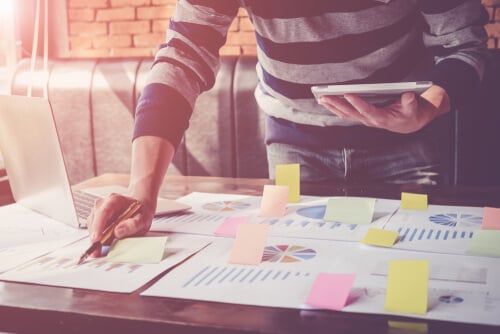 Download the NAT Relocation Checklist
Relocating for work may seem like a huge mountain to climb, but before you know it, you will be over the summit, happily settled in your new town and home. Soon you will be networking and making new friends and starting a brand new life.
To help you with this NAT wants to share 10 things that you need to start doing a few weeks before you relocate for work:
Spring clean and get rid of all unwanted items. Give them away or throw them away but don't move with them. You want a fresh, new start.
Pack all items that you won't need to use. Things like dusty electronics, home décor, books, extra kitchen items that you don't use. Extra cutlery and crockery, clothing, and spare linen can all be boxed and labelled before the time. Don't fall into the trap of leaving packing additional items until the last minute.
Eat or give food items away that you won't be eating. Non-perishables that you won't be eating immediately can be boxed.
Arrange how you are going to get your pets to your new home.
Arrange how you are going to get your plants to your new home or whether you will be giving them to a friend or family member.
Change your address on the USPS website.
Make sure your vehicle is clean and mechanically sound.
Make sure you have moving insurance in place.
Book a legitimate moving service, truck rental and/or shipping companies.
Let your loved ones know that you have decided to relocate for work.
The big day has arrived and you are finally relocating for work. You may be excited, anxious, and overwhelmed all at the same time but it is now or never!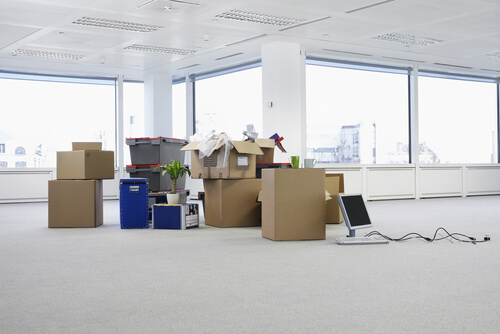 Things To Do When Relocating for Work
Here are 15 things that you will need to do on the day that you relocate for work:
Wake up bright and early. Be ready for the movers to arrive.
Dress appropriately in comfy shoes and keep a jacket aside in case of cold weather.
Brush your teeth and pack your toiletries – don't forget your toothbrush.
Clean the basin and toilet.
Make sure that your mobile and any other electronic devices are fully charged.
Have an overnight bag packed with a change of clothing and other essentials?
If you are traveling by car, pack some warm bedding in case of a breakdown alongside the road.
Remove all perishable items that may be left in your refrigerator.
Make sure that you have food and beverages for the road.
Keep a few cleaning detergents and rags with you.
If you are driving your car to your new hometown, check your tire pressure, water, and oil.
Gather valuables and important documentation and keep them with you.
Ensure that all the lights in the home are switched off.
Make sure all taps are closed, inside and outside the home.
Make sure that you leave the house neat and clean.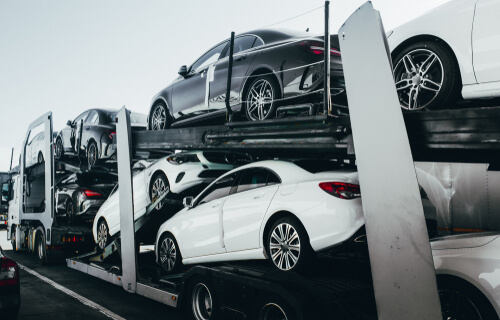 Schedule auto transportation
At first, you thought it would be a good idea to drive your car to your new hometown? Maybe even tow your boat? You started considering factors like time spent on the road, cost of fuel, the possibility of breakdowns, wear and tear on your car, and accommodation? Then you realized that this may not be the wisest thing that you could do. ,
It is okay, you don't have to leave your car or your boat behind! There are alternatives to driving your car to your new hometown. These alternatives may very well save you valuable time and money and make your move a little less stressful.
Happy Relocating
Nationwide Auto Transportation wishes that your relocation for work be a stress free and rewarding experience. If you are relocating to another part of the country for work, an auto transporter can save you a lot of time and hassle. It is much cheaper and less stressful to ship a vehicle than to drive it across the country.
Check out our relocation guides for some inside info about your new city:
NAT can deliver your car from the east coast to the west coast or vice versa in under 10 days from accepting the auto transport quote to scheduling collection, travel time about 4-6 days to delivery.
Free, No Obligation, Car Shipping Quotes
Competitive, All Inclusive, Rates
No Upfront Deposits
Fully-Insured Drivers
Licensed and Bonded
Door-to-door Service
Friendly, Courteous, Personal Assistance
Trustworthy and Dependable Vehicle Transport Services
Learn what you need to do before putting your RV into storage for the summer.
Looking to put down roots in a different state? Wish to cut back?
Good reasons to move to Colorado, North Carolina and Michigan.