Reading Time: 8 minutes
Is Minneapolis Minnesota a good place to live? If you're deciding whether moving to Minneapolis is the right choice for you to make, here are some facts to help you make a decision.
Saint Paul, the state's capital, is located immediately north of Minneapolis, which lies on both banks of the Mississippi River. Water is abundant in Minneapolis. Minneapolis has thirteen lakes, wetlands, the Mississippi River, waterways, and waterfalls, some of which are connected through the Grand Rounds National Scenic Byway.
In the region between Chicago and Seattle, the city and its surrounding area are the largest and most important business centers. Although Minneapolis was originally a timber market, it has become the world's largest flour milling city.
In Minneapolis, you can find the Guthrie Theater and First Avenue nightclub, two venues that connect Minneapolis' music and performing arts scenes. Bob Dylan and Prince, among others, gained popularity thanks to the city's status as a center for folk, funk, and alternative rock music. Atmosphere, Dessa, Lizzo, and Brother Ali emerged from hip-hop and rap scenes.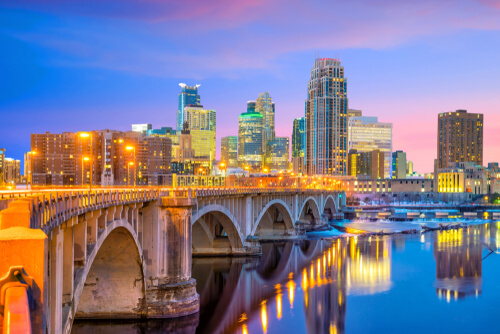 Let's have a look at some important things that you should know before moving to Minneapolis.
Things That You Absolutely Should Know When Moving to Minneapolis
When moving to a new city you need to understand how the weather and cost of living will affect your new life. Other important factors that need to be considered are employment and education.
Before moving to Minneapolis, it is highly recommended that you take a trip there and find out more about the city's neighborhoods and amenities. Here are a few facts about Minneapolis that you need to know.
What You Need to Know About the Weather When Moving to Minneapolis
Before you pack your bags and start moving to Minneapolis you need to know that Minnesota's winters can be harsh. Winters in Minneapolis can be cold, snowy, and gloomy.
As it gets colder, the ice on lakes thickens to the point that ice fishing is possible. Winter gear will come in handy when moving to Minneapolis if you aren't used to cold weather. Your car should also have an emergency kit.
When moving to Minneapolis remember it is one of the coldest cities in the world. Moscow, Russia, and Anchorage, Alaska is colder than Minneapolis, but Minneapolis remains the coldest city in the world by temperature.
In the news, temperatures of -20 to -30 have been reported, but they are relatively rare. Winter, you can expect temperatures between zero and twenty degrees. In Minneapolis, locals say the brutality comes not from temperatures, but rather from the length of winter.
While the snowy season can occur anytime between October and May in Minneapolis, the peak is definitely between December and February. Despite the weather being overcast most days during winter, the city gets an average of about 200 days of sunshine per year.
As long as you get through the lengthy winter, everything else should be smooth sailing. During Spring and Summer, the weather is perfect. It is rare for days to exceed 90 degrees, it is more common to have sun and temperatures between 60 and 80 degrees.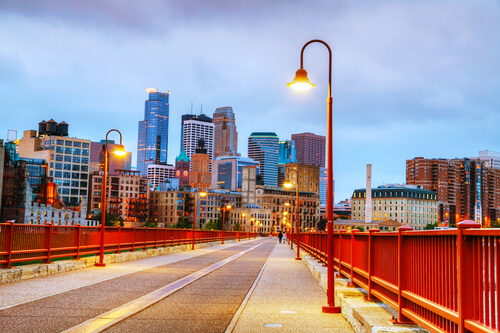 Many locals say that fall has the best sweater weather and the most beautiful colors, so they enjoy it the most. If you're moving to Minneapolis from another city, you might want to consider the seasons. If you're not used to driving in the snow you may need to get snow tires.
Minneapolis Cost of Living in Perspective
The metropolis of Minneapolis ranked #21 overall on the list of the 25 best affordable places to live, with the highest population density. Minnesotans spend about 21% of their household income on living expenses, which is relatively low.
Minneapolis residents enjoy quite a bit of extra disposable income due to the city's low cost of living, and they can save a large percentage of their incomes. When moving to Minneapolis you will be happy to know that home prices still aren't sky-high.
Minneapolis' home prices are affordable compared to those of other thriving cities. Moving to Minneapolis is an ideal place to move if you are thinking of transitioning from renting to buying. Additionally, the city government and local non-profit organizations offer programs to help low- and middle-income families buy homes and preserve the city's affordable housing stock.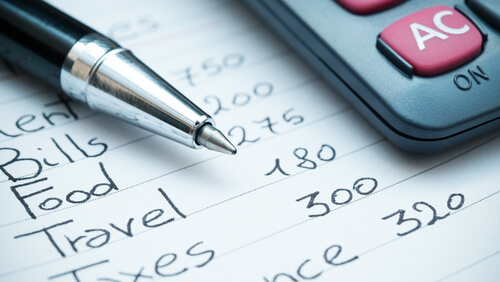 Moving to Minneapolis means you have to be prepared for high taxes; certain goods and services are subject to local taxes. With one of the highest marginal income tax rates in the nation, Minnesota currently has a progressive tax system.
Finding Employment in Minneapolis
Moving to Minneapolis is becoming a popular choice for many people. The variety of employment opportunities in Minneapolis draws many visitors and foreigners every year.
Finance, industry, road and rail transportation, and healthcare are some of the sectors that have plenty of employment opportunities in the city. Additionally, there are jobs in the arts, technology, education, research, and insurance sectors. Thrivent Financial, Ameriprise Financial, and US Bancorp are several transnational corporations that have their headquarters in Minneapolis.
Several foreign language schools in Minneapolis hire native English speakers as teachers. If you are moving to Minneapolis and have the right training and experience, you could work in Minneapolis as an English teacher.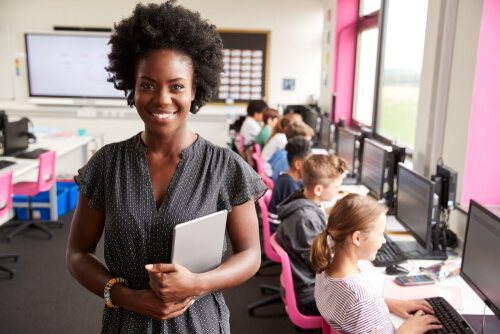 Depending on how you're employed in Minneapolis, the conditions of your employment vary.
Minneapolis has a lot of Fortune 500 companies. Major employers in Minneapolis include:
Target
Hennepin Healthcare
Wells Fargo
U.S. Bank
Ameriprise Financial
United Healthcare
Best Buy
3M
General Mills
Where to find a job in Minneapolis
An online employment bureau is a good place to begin your search for a job if you are planning on moving to Minneapolis. Many of these employment websites list suitable positions as well as salary averages and additional employee benefits including health insurance.
A trade journal, newspaper vacancies, and your company's internal job board can all help you find employment in Minneapolis. Minnesota Department of Labor & Industry offers workers detailed information on employee conditions, pay, hours of work, legal obligations, and other useful data. The City of Minneapolis applicants typically fill out an application form and/or submit a CV (curriculum vitae) and then attend an interview, if they are shortlisted for the position.
This is a wonderful city with plenty to offer foreign workers with the right visas and work permits. Minneapolis has a diverse culture and offers a fulfilling lifestyle for workers and their families.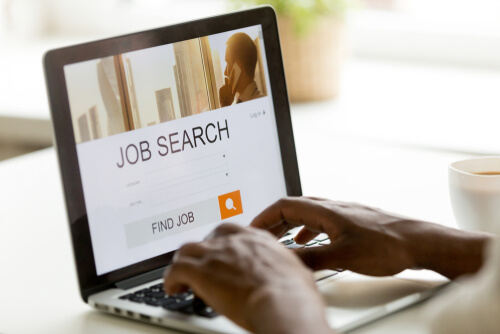 It will be a good thing to have a job before moving to Minneapolis. If you already have a job, speak to your employer about relocation assistance. And talk to your financial advisor about deductible moving expenses.
What is education like in Minneapolis?
Special School District Number 1 (MPS) is a public school district in Minneapolis, Minnesota. In Minneapolis Public Schools, 36,370 students attend public elementary and secondary schools. In total, the district administers two hundred public schools. Of these, 45 are elementary schools, seven middle schools, and seven high schools.
According to Minnesota law, the Minneapolis school board is responsible for making policies, choosing the superintendent, and overseeing finances, personnel, and facilities. Minneapolis is home to more than 90 different languages, and school communication is mostly in English, Hmong, Spanish, and Somali.
There are excellent universities and colleges in Minneapolis. The high quality of education in Minneapolis makes moving to Minneapolis a wise choice. Some of the top colleges include:
The University of St. Thomas (MN
University of Minnesota–Twin Cities
St. Catherine University
Bethel University (MN)
Hamline University
Macalester College
Dunwoody College of Technology
Augsburg University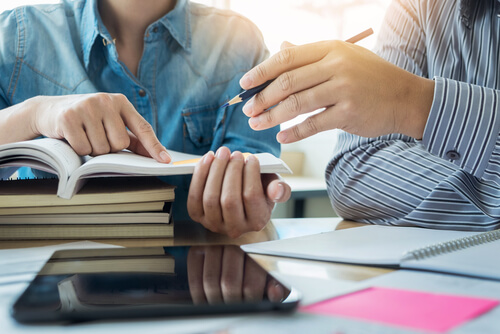 Do you have a child who is moving to Minneapolis to attend university? If your child is a new driver, then you may feel stressed by driving long distances alone. Rather than stressing out about this, wouldn't it be better to consider auto transportation and ship a car?
Is public transportation in Minneapolis reliable?
If you are moving to Minneapolis, you will be glad to know that public transportation makes it relatively easy to get around. Minneapolis has bus routes crisscrossing the city which are laid out in a grid. During rush hour, many popular lines have buses running every 15 minutes.
In Minneapolis, the four main modes of transportation are driving, taking a taxi, taking a bus, or a train. Transit is an inexpensive and convenient method of transportation. The price ranges between $2.25 and $3.50, depending on the time of day.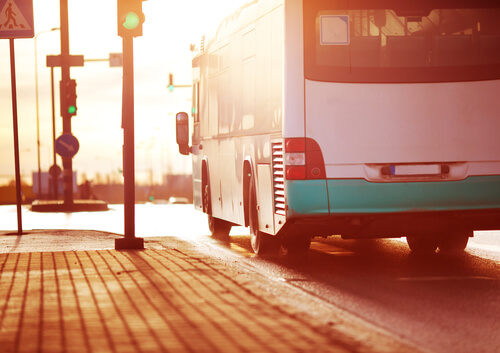 Downtown Zone fares are 50¢. You will be surprised to find out that Nicollet Mall bus routes marked "Free Ride" have no fare.
Cool things to do in Minneapolis once the dust settles on your relocation
There is nothing more Minnesotan than a good festival, and this is something that you can enjoy when moving to Minneapolis! Throughout the year, your calendar will be packed. Weekends in the city are always exciting, with many sporting events and festivals.
In the summertime, most people spend time outdoors and enjoy the nice weather. There are arts and music festivals, night markets, and other events including the Minnesota State Fair, which is one of the largest in the country.
There are ice sculptures and winter carnivals that can be enjoyed in Minneapolis. Minneapolis also offers endless winter activities such as snowboarding, skiing, and snowmobiling.
If they choose to, Minneapolis residents can also spend their time walking, dancing, shopping, running, and cheering all day long.
When moving to Minneapolis you can discover the city through multiple outfit changes – the way it was meant to be described. Your favorite sports teams deserve a jersey, so don't forget to put it on and cheer them on. Bring a blanket and a beer to a frozen lake, or find your way to the world-famous First Ave in your purple dancing shoes.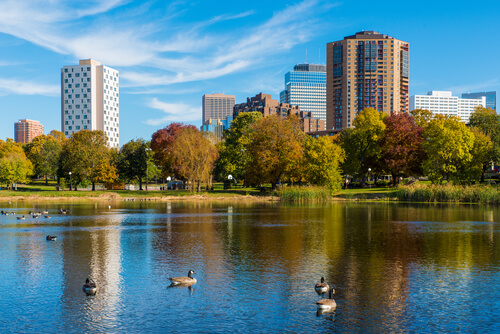 Awesome places that you can enjoy when moving to Minneapolis include:
Chain of Lakes Regional Park
Minneapolis Institute of Art
Minnehaha Regional Park
Minneapolis Sculpture Garden
Walker Art Center
Mall of America
Guthrie Center
Stone Arch Bridge
Cathedral of Saint Paul
Weisman Art Museum
Minnesota Zoo
Historic Fort Snelling
Starting your relocation process before moving to Minneapolis
Moving is stressful, but this does not have to be the case when moving to Minneapolis. Shipping your car to Minneapolis means you won't drive on icy roads or worry about breakdowns.
When you are moving to Minneapolis, Nationwide Auto Transportation will move your car . We have all the necessary experience and equipment to haul your car fast and safely from your current city to Minneapolis.
Need to ship your child's car to Minneapolis? We offer 20% off your first student car transport booking. And you will even be able to transport more than one car at a time if needed.
Moving to Minneapolis should not be taken lightly and the pros and cons should be considered. In the end, the pros will always outweigh the cons and you will quickly fall in love with this beautiful city.
Moving to Minneapolis will be a new adventure for you and your family. Once you've survived your first winter in Minneapolis, you will be able to answer the question: is Minneapolis a good place to live?
Request a free auto shipping quote now! Click Here