Reading Time: 8 minutes
Auto shipping can be a daunting task, especially when it comes to requesting quotes from different companies. However, with the right knowledge and tools, the process can be hassle-free.
In this article, we'll guide you through the auto shipping quote process, from start to finish. Whether you're shipping a car for the first time or a seasoned veteran, this guide is for you.
Understanding Auto Shipping Quotes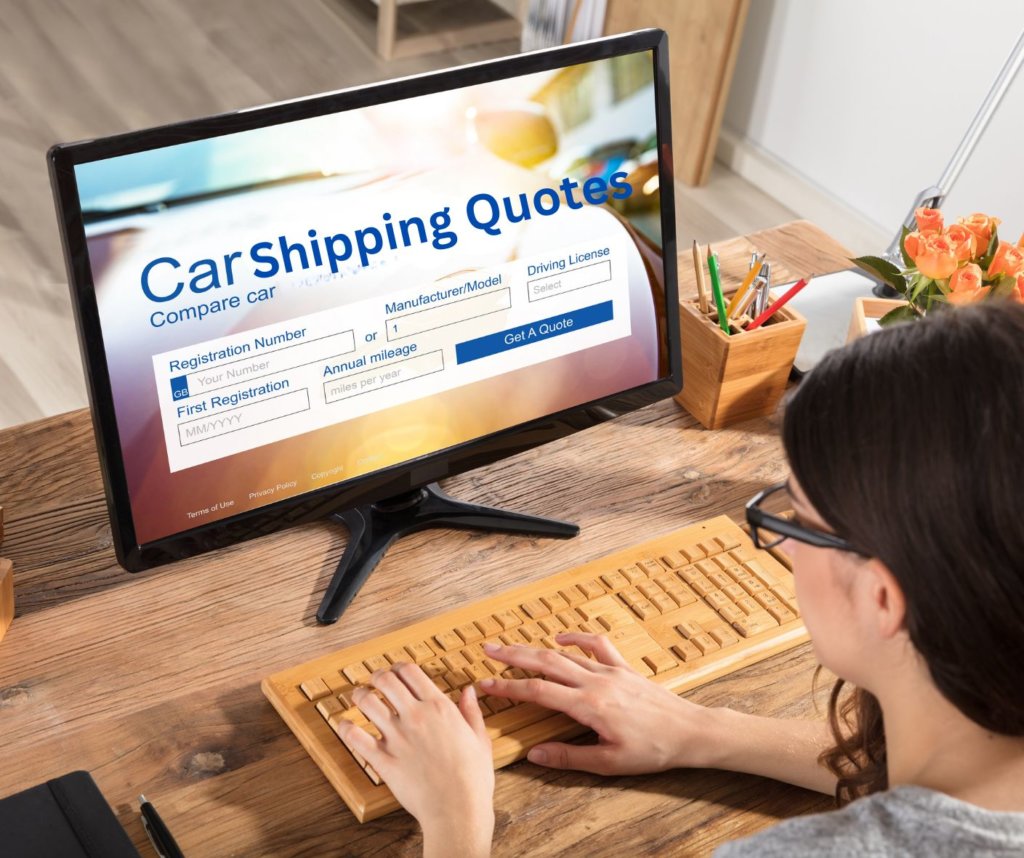 If you're thinking about shipping your car, you're probably wondering how much it's going to cost. That's where auto shipping quotes come in. In this section, we'll cover everything you need to know about auto shipping quotes, including how they're calculated and what factors affect the cost.
Do you know how weather affects auto shipping?
What are Auto Shipping Quotes?
An auto shipping quote is an estimate of how much it will cost to transport your vehicle from one location to another. This quote takes into account a variety of factors, including the distance between the pickup and delivery locations, the type of vehicle you're shipping, and the level of service you require.
Read more about Door-to-Door Shipping here!
How are Auto Shipping Quotes Calculated?
Auto shipping quotes are calculated based on a number of factors, including:
Distance: The farther your car needs to travel, the more expensive the shipping will be.
Type of Vehicle: The size and weight of your vehicle will affect the price. Larger and heavier vehicles require more fuel and resources to transport, which can increase the cost.
Type of Transport: There are two main types of auto transport: open and enclosed. Enclosed transport is more expensive because it offers greater protection for your vehicle.
Time of Year: The time of year can affect the cost of shipping. During peak seasons, such as summer or holidays, prices may be higher due to increased demand.
Level of Service: The level of service you require can also affect the cost. For example, if you need expedited shipping or door-to-door delivery, you may pay more.
Navigate the Auto Shipping Quote Process continues; but first read about how to tackle seasonal car shipping!
Do you know How to Ship Your Car When Moving to College?
Factors That Affect the Cost of Auto Shipping
In addition to the factors listed above, there are several other factors that can affect the cost of auto shipping. These include:
Fuel prices: When fuel prices are high, the cost of shipping goes up as well.
Insurance: Every auto shipping company is required to carry insurance, but the level of coverage can vary. If you require additional insurance, it will be reflected in the cost.
Pick-up and delivery locations: If your pick-up or delivery location is in a remote area, it may be more expensive to transport your vehicle.
Condition of the vehicle: If your vehicle is inoperable, it will require special equipment to load and unload, which can increase the cost.
Now, learn about the role of auto shipping in corporate relocations!
Why You Should Request Multiple Quotes
When it comes to auto shipping, it's always a good idea to get multiple quotes. By doing so, you'll be able to compare prices and services from different companies and choose the one that best fits your needs and budget.
Just make sure to compare apples to apples, meaning that you're looking at quotes for the same level of service. With a little research and comparison, you can find an auto shipping company that meets your needs and budget.
To learn more about the benefits of enclosed car shipping, check out this informative blog post on our website.
How to Request Auto Shipping Quotes
If you need to transport your vehicle across the country, you may be wondering how to request auto shipping quotes. Here are some steps to follow:
1) Where to Find Auto Shipping Companies
There are many auto shipping companies out there. You can begin your search by asking friends and family for recommendations, checking online directories, or using search engines to find auto transporters in your area.
2) What Information to Provide
When requesting auto shipping quotes, you will need to provide certain information about your vehicle and transport needs. This may include the make and model of your vehicle, the pickup and delivery locations, the desired transport dates, and any special requirements you may have.
3) What to Look for in a Quote
When you receive auto shipping quotes, there are several factors to consider. You should look for a competitive price, of course, but also consider the reputation of the company, the quality of their service, and any additional fees or charges that may apply.
4) How to Compare Quotes
To compare auto shipping quotes, create a spreadsheet or table to organize the information. List the company, the price, and any other relevant details. Then, consider the pros and cons of each option before making a decision.
If you are considering Moving to Seattle, this is a must read!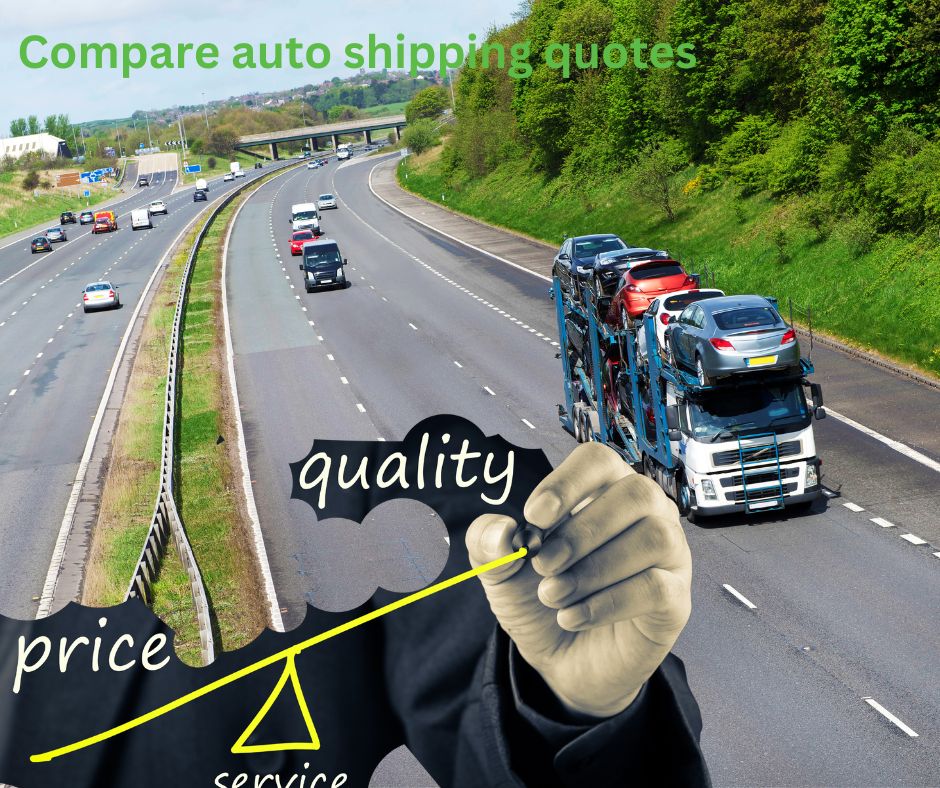 Compare prices and services of different auto shipping companies
Imagine This!
Sarah is moving from California to New York and needs to transport her car. She begins her search for auto shipping companies by asking friends for recommendations and searching online. She provides the make and model of her car, the pickup and delivery locations, and the desired transport dates to several companies. When she receives quotes, she creates a spreadsheet to compare the prices, reputation, and quality of service for each option.
After careful consideration, Sarah has decided to use Nationwide Auto Transportation for her car shipping needs. She was drawn to their competitive pricing and positive reviews from previous customers. She appreciated their easy-to-use website and the transparent pricing and shipping process. Jane felt confident in her decision and was excited to receive her car at her new destination.she chooses a company that offers a competitive price and has excellent reviews. Her car is transported safely and on time.
Be happy like Sarah – get your FREE QUOTE now!
Tips for Saving Money on Auto Shipping
As a savvy consumer, you want to make sure you're getting the best deal possible on auto shipping. Luckily, there are some tried-and-true tactics for negotiating with auto shipping companies, finding discounts and promotions, and exploring alternative shipping options.
Here are some tips to help you save money on auto shipping.
How To Negotiate With Auto Shipping Companies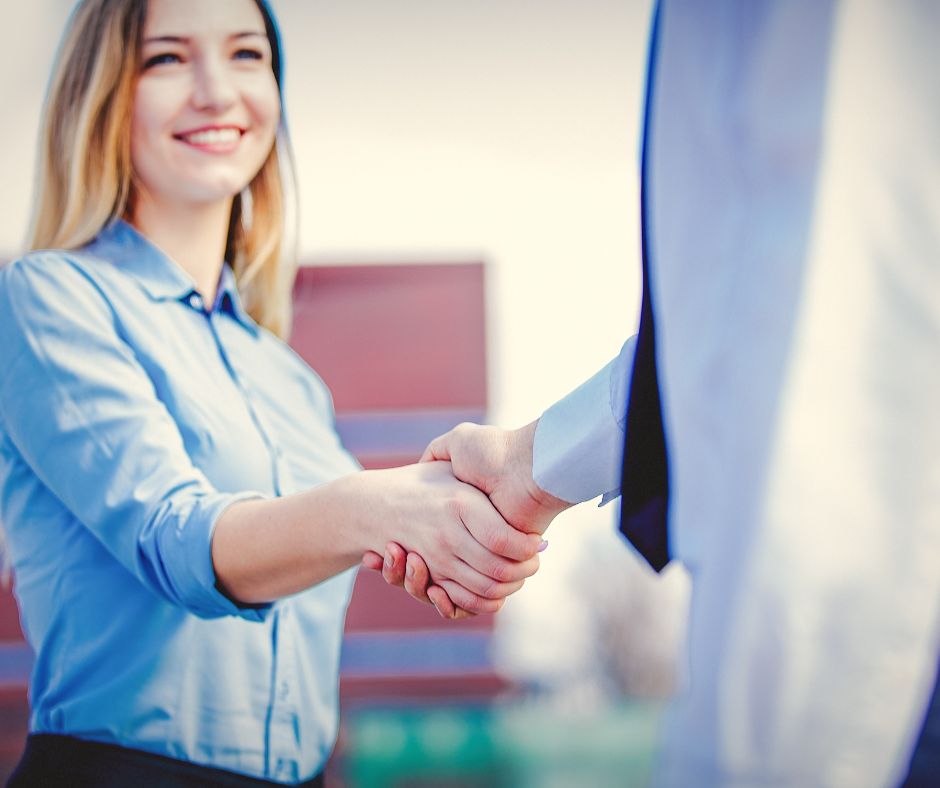 Are there any discounts or promotions available?
When it comes to negotiating with auto shipping companies, there are a few key questions you should ask to make sure you're getting a fair deal. Here's a checklist of questions to keep in mind:
What's the total cost of shipping my vehicle?
Are there any hidden fees or charges?
What's the estimated time frame for delivery?
What kind of insurance coverage is included in the price?
Can you guarantee a specific pick-up or delivery date?
Are there any discounts or promotions available?
What kind of payment options do you offer?
How To Find Discounts And Promotions
By asking these questions up front, you can avoid any surprises or unexpected costs down the line. And don't be afraid to negotiate on price – auto shippers are often willing to work with you to find a price that fits your budget.
Another way to save money on auto shipping is to look for discounts and promotions. Some common discounts include:
Multiple vehicle discounts
Early booking discounts
You can also look for promotions on the company's website or social media pages. And if you're shipping during an off-peak season, you may be able to find even better deals.
Alternatives to Traditional Auto Shipping
Finally, consider exploring alternative shipping options to save money. Some alternatives to traditional auto shipping include:
Terminal-to-terminal shipping: This involves dropping off your vehicle at a designated terminal and picking it up at another terminal near your destination. This can be cheaper than door-to-door shipping, but it may require more time and effort on your part.
Open transport: Open transport involves shipping your vehicle on an open-air trailer, which can be cheaper than enclosed transport. Keep in mind, however, that your vehicle will be exposed to the elements during transport.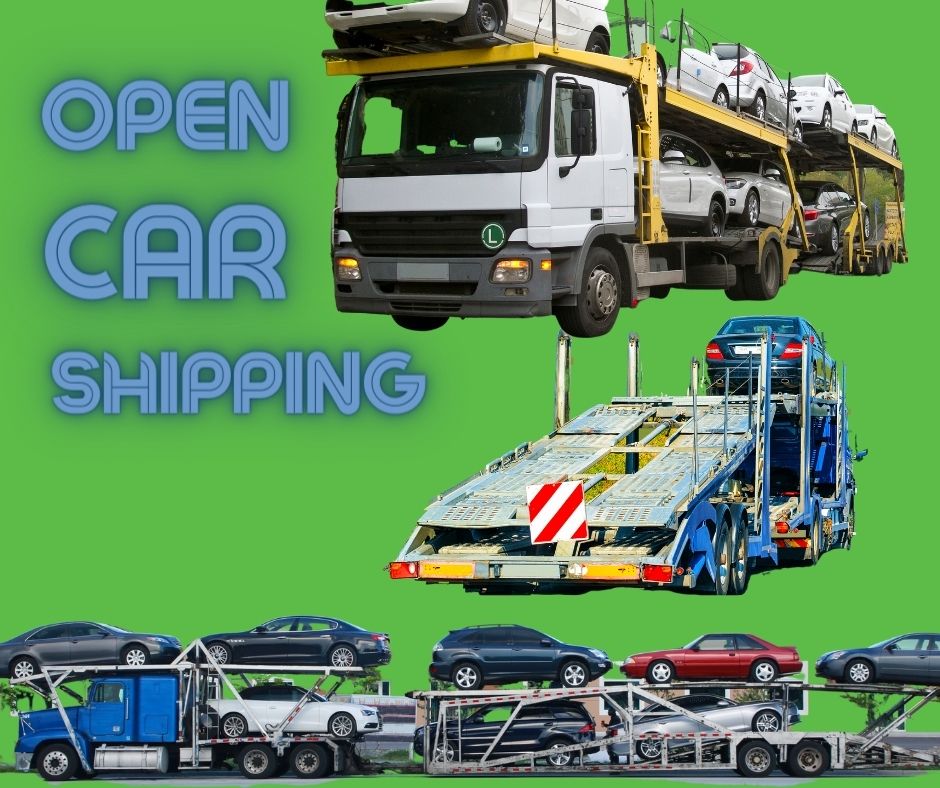 Consider Open Transport for Cost Savings
negotiating with auto shipping companies
finding discounts and promotions
exploring alternative shipping options
DIY transport: If you have the time and resources, you can also consider transporting your vehicle yourself. This could involve renting a trailer or driving the vehicle yourself.
By considering these alternatives, you may be able to save money on auto shipping while still getting your vehicle to its destination safely and efficiently.
In conclusion, by:
negotiating with auto shipping companies,
finding discounts and promotions,
and exploring alternative shipping options,
you can save money on auto shipping without sacrificing quality or convenience.
With these tips in mind, you can confidently navigate the world of auto shipping and find the best deal for your needs.
Now, why not read, Shipping Your Car for Vacations | Is It Worth It?
Common Auto Shipping Scams and How to Avoid Them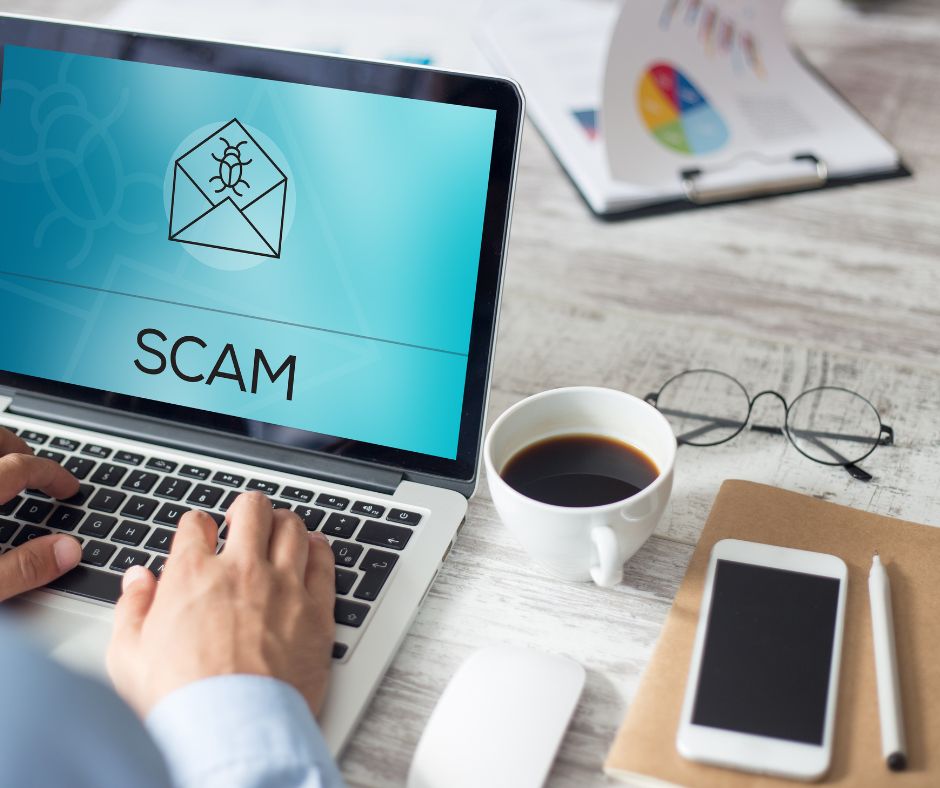 Watch out for these red flags!
As a shrewd consumer, it's important to keep yourself informed about common auto shipping scams and how to avoid them. Here are some red flags to watch out for:
Unrealistically low prices: If a quote seems too good to be true, it probably is. Scammers often lure customers in with low prices, only to tack on hidden fees later on.
Unprofessional communication: If a company's representatives don't seem knowledgeable or professional, or if they're difficult to get in touch with, it may be a sign that they're not legitimate.
Pressure tactics: If a company pressures you to make a quick decision or pay upfront without providing adequate information, proceed with caution.
Verify a Company's Legitimacy
To verify a company's legitimacy, do your research. Here are some tips:
Check for licensing and insurance: Legitimate auto shipping companies should be licensed and insured. Ask for proof of these documents before booking.
Read reviews: Look for reviews from past customers to get a sense of the company's reputation.
Get multiple quotes: Compare quotes from multiple companies to make sure you're getting a fair price.
If you do fall victim to a scam, here's what to do:
Contact the company: If you've already paid for services that were never delivered, try contacting the company first to see if you can resolve the issue.
File a complaint: If the company is unresponsive or uncooperative, file a complaint with the Better Business Bureau or the Federal Motor Carrier Safety Administration.
Report the scam: If you believe you've been the victim of a scam, report it to the Federal Trade Commission. They may be able to help you recover your money and prevent others from falling victim to the same scam.
Wrap-up and Next Steps: Getting the Best Auto Shipping Quote
Thank you for taking the time to learn about the auto shipping quote process. We hope this guide has been helpful in navigating the various factors that impact auto shipping costs.
Remember, it's important to request multiple quotes and compare them to negotiate the best price possible. Be cautious of scams and always verify the legitimacy of any company before booking your shipment.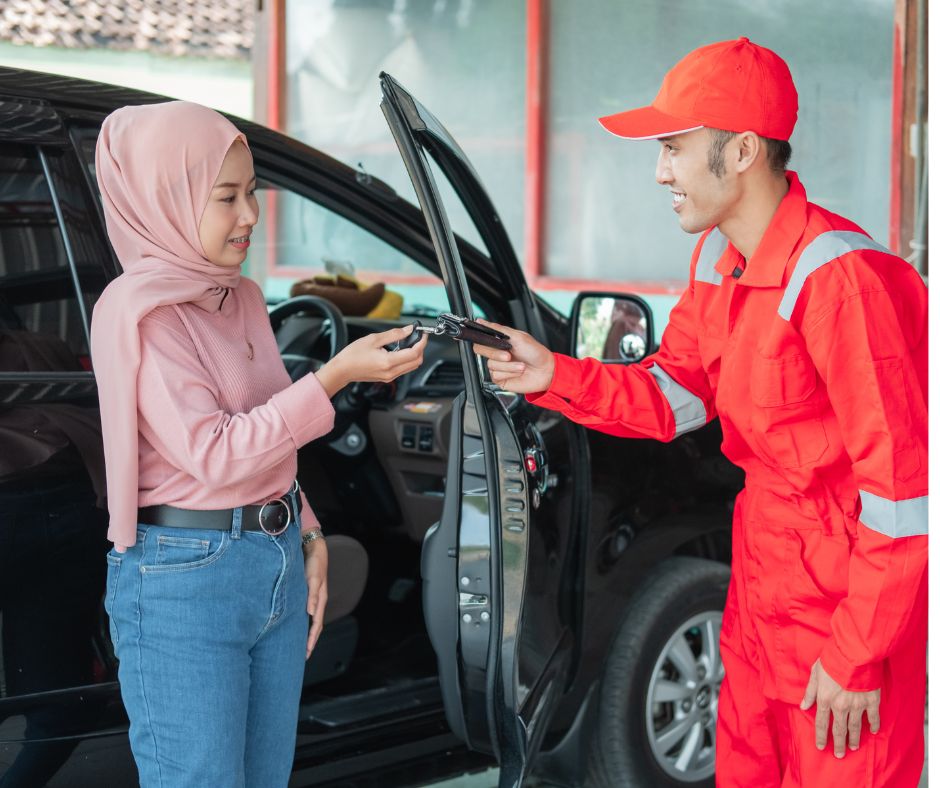 At Nationwide Auto Transportation, we pride ourselves on delivering our customers' vehicles safely and efficiently.
At Nationwide Auto Transportation, we are fully insured and registered with all relevant institutions. Contact us today for a hassle-free experience and take advantage of any available discounts for shipping your vehicle.
Don't hesitate to reach out if you have any further questions or concerns. Safe travels!