Reading Time: 10 minutes
If you're thinking about moving to Seattle in 2022, you probably have many questions. Anyone who has visited the Emerald City knows that it's a beautiful place. Situated among lush evergreen forests and blue lakes, this rainy city is often gray and dreary. But that's probably not on your list of what to know before moving to Seattle.
It's Good to Move to Seattle
If you're wondering 'Is it worth moving to Seattle?' it would be good to know that the environmentally friendly residents in this city earn above-average salaries. Their offices are contained in the iconic glass skyscrapers against the backdrop of Mount Rainier, the Olympic, and Cascade Mountains.
Seattle is surrounded by dense rainforests, majestic mountain ranges, and blue lakes, including the majestic Lake Washington. These are some of the reasons why tourists decide to move to Seattle after traveling through the city over the holidays from cities like Chicago, Washington, or Pittsburgh.
[General information about moving to Washington State]
Washington State's Tech Hub
Home to the Space Needle, Amazon, Expedia, and Google, Seattle is the Evergreen State's largest city and tech hub. With a population of around 750,000 people, this Pacific Northwest city is located on the Puget Sound. The tech hub is a great place for people relocating from bustling cities like Miami.
A world-class city, Seattle offers many wonderful attractions. Some options include the arts, leisure, adventure, and entertainment activities hosted in the Seattle Center. Also located on the campus where the 1962 World's Fair was held, are the Space Needle, The Chihuly Garden and Glass Museum, and The Experience Music Project.
Keen on a Seattle underground tour? Head to Safeco Field and CenturyLink Stadium in the historic Pioneer Square.
The Pike Place Market, Seattle Symphony and Seattle Art Museum can be found in Downtown Seattle.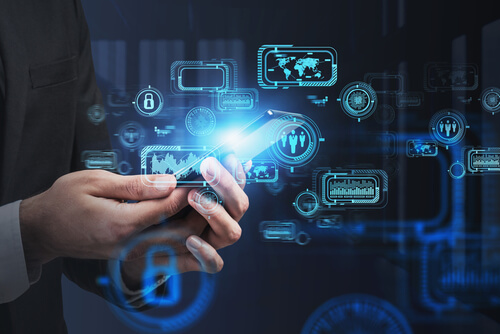 A city unlike any other
Seattle, Washington State, is a place unlike any other. Sure, almost everyone who has ever visited the Emerald City wants to make it their eventual home. The thriving tech industry draws numerous aspiring millennials to the city.
From farmer's markets to coffee shops, museums, and outdoor activities, there's plenty to do and see. However, before you decide to pack your bags for a cross-country relocation, read the rest of this moving to Seattle guide. Hopefully, it will help you decide whether it really is the best place for you and your family.
The town is also popular as an environmentally friendly city, which makes it the best place to live if you want to contribute to a cleaner planet and limit your carbon footprint.    
A very progressive city, Seattle has a reputation for taking strong stances when it comes to local and national issues. Although residents usually agree on local issues such as social welfare, they typically lean left.
What's the weather like in Seattle?
You've probably heard people say that it always rains in Seattle, but that's not exactly accurate. Technically, the city has about 150 days of rain per month; that's less than Atlanta, New York, and Houston. With an average rainfall of fewer than forty inches, Seattle is actually the thirty-second rainiest city in the US.
However, there are many cool days with grey skies and misting rain between October to March when the temperatures average between 40-50 degrees. That's the stereotypical wintertime Seattle weather. The truth is that the weather is damp more than rainy. Many long-time Seattle residents don't even use umbrellas, as they find a raincoat to be more practical.
Enjoy Summer
During summer, Seattle has perfect weather, with little to no rain. Clear, sunshiney days and no rainfall makes up for the dreariness of winter. Temperatures peak in the upper seventies.
If you're thinking about moving to Seattle, be smart and buy a raincoat, water resistant shoes, and a weatherproof bag. You can always catch your ten-day forecast here.
Seattle is a hilly city with a latitude that causes different daylight patterns than in most cities in the United States. Although it gets dark earlier in winter, it stays light for longer in summer. Sometimes, it only gets dark after 10 p.m. in summer.
This is a city with many trees, and preserving the tree canopy is a major priority, especially to the locals, who come from the logging industry.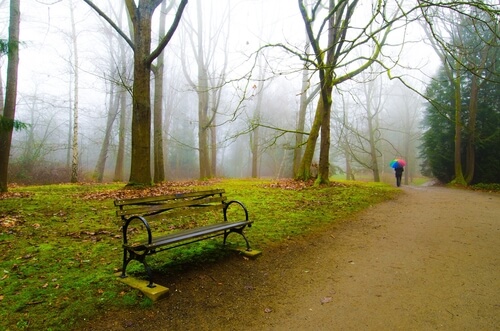 How much money do you need to make to live in Seattle?
Is it expensive to live in Seattle? You bet! The cost of living in Seattle is about twice as much as the national average, which makes it one of the United States' most expensive cities.
If you're wondering "How much money should I save before moving to Seattle?", the answer is: plenty, if you can.
Seattle's housing market is probably the biggest contributor to the cost of living in the city. On average, you will pay three times as much for the same house in Seattle than you would in most other cities. Rental is high too; approximately twice the national average.
It is speculated that much of this can be attributed to the growing tech industry which brings high-paying jobs, thus creating a competitive market.
The city has no state income tax, but the sales tax rate is high. 
What are the best neighborhoods in Seattle?
Moving is a big decision, especially if you want to settle down and start a family. Your age and place in life will probably play a big role in where you end up. Ultimately, Seattle's eighteen distinct districts can be divided into more than one-hundred neighborhoods that offer something for everyone.
Each neighborhood is microcosmic and distinct, offering its own culture, personality, and coffee shop.
Some of the best neighborhoods include:
University District – A bustling area surrounding the University of Washington, which consists of University Heights, Brooklyn Addition, Greek Row, and University Park.
Pioneer Square – The city's original neighborhood is located near downtown Seattle and boasts historic architecture.
Ballard – This centrally located neighborhood has restaurants, coffee shops, and nightlife. However, home prices can be high in Ballard.
Beacon Hill – Close to downtown, Beacon Hill is affordable and diverse.
Green Lake – A family-friendly suburb near a lake.
Fremont – A bustling and eclectic neighborhood with plenty to do.
Queen Anne – A quiet residential neighborhood on the waterfront. Home to the finer things in life, this affluent suburb with amazing views is perfect for retirees.
Capitol Hill – Located in the city center, this densely populated neighborhood epitomizes metropolitan living, where commerce collides with the counterculture movement and the bustling entertainment scene that appeals to people from all walks of life.
West Seattle – On the other side of Duwamish River, you will find this lovely waterfront family neighborhood with parks, public schools, and top-notch infrastructure. This area is basically a city on its own, with Alki, the city's best beach. If you move to West Seattle, be sure to bring your car, as it is difficult to get anywhere else from here.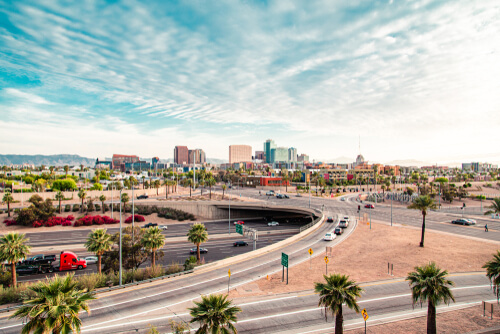 How is the Seattle job market?
Seattle's thriving technology industry has created top-tier work opportunities for well-educated, highly skilled employees. It's not unusual to hear about someone relocating to Seattle for Amazon or similar jobs in Seattle. You might be wondering, is it hard to get a job in Seattle? How to move to Seattle without a job?
We don't recommend moving anywhere without a job. However, if you want to move to the city, we recommend getting a job in Seattle from out of state.
Resources for finding a job in Seattle from out of State:
LinkedIn
Also read Rewire's post about finding a job out of state.
According to the Bureau of Labor Statistics, both yearly salaries and hourly wages are significantly above national averages. For example, the average Seattle employee earns about 12% more than the typical American in a different city.
What jobs are in demand?
Seattle the biggest provider of technology and STEM-related employment in America. Both well-established tech giants and investor-funded startups continue to thrive in America's eleventh-largest metropolitan economy. Some of the biggest names of Fortune 500 employers that are headquartered in the city, offer jobs in Seattle, or have satellite offices here include:
Nintendo of America
Amazon
Microsoft
Tableau Software
Joint Base Lewis-McChord
University of Washington
Boeing
Google
Zulily
Tommy Bahama
Alaska Airlines
and Nordstrom.
You will likely be familiar with the many coffee businesses with operations based on or around Puget Sound, which include Starbucks and Tully's.
The Government lists jobs in Seattle on their website for skilled individuals. Furthermore, many employers now offer flexible and remote working options.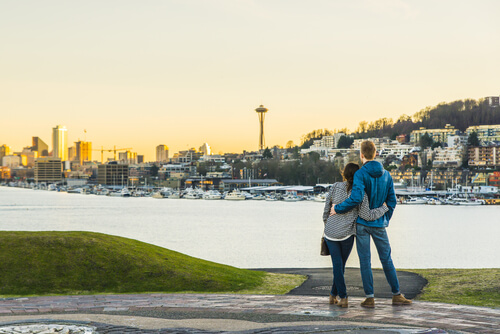 Education Options
Seattle is a great place to raise kids. With its clean air, low rates of violent crime and excellent educational choices, you can benefit from the same educational opportunities as Paul Allen and Bill Gates.
The city recently received a $600 million education levy, which has had a positive impact on education standards by addressing educational issues in low-income households. Furthermore, it provides public school students two years of free tuition at community college.
Ranked second in higher education and nineteenth in K-12, Washington State offers high quality education for its youth.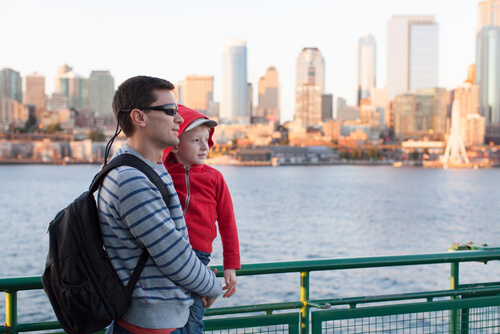 Is moving to Seattle a good idea?
What makes Seattle a great place to live? Is it the coffee, the famous skyline, the employment prospects, the weather, or the people?
For some, it is all of that. But for others, it's none of the above.
The cost of living is obviously a concern for people relocating to Seattle for work. However, with the average wage for jobs in Seattle being higher than elsewhere, that makes up for some of it. Also, the standard of living that you get to enjoy in this big city with its strong local vibes is unlike anything else. If you're happy to pay a little extra, it's yours for the taking.
Drawbacks of moving to Seattle
Let's be clear: Seattle is a fantastic city to live in. But like any other place, it has its drawbacks. However, being prepared for what to expect will help you arrange contingency plans to deal with these challenges:
Weather – Yes, it rains a lot in Seattle, but less so than in Portland. Invest in a lightbox and vitamin D to combat the effects of cloudy, grey days, and spend your summers enjoying the spectacular San Juan Islands, Olympic National Park, or the Pacific Northwest.
Increasing cost of living – Seattle is approximately a third more expensive than neighboring Portland. According to Numbeo, you need about $1,700 more to maintain the same standard of living you enjoyed in San Francisco when you move to Seattle.
Traffic – As in most burgeoning cities, Seattle's traffic continues to grow heavier as more people move here.
Seattle Freeze – It is said (by newcomers to the city) that it can be difficult to get to know new people. Locals seem friendly on the surface. However, they don't really open up and prefer to keep to themselves. Want to get to know people? Volunteer or find meet-ups where you can meet new people and build your professional network.
Pro Tip: The people of Seattle love dogs. In fact, there are more dogs than children in the city. Not only will having a furry friend combat loneliness, but it will provide an opportunity for you to connect with other pet lovers.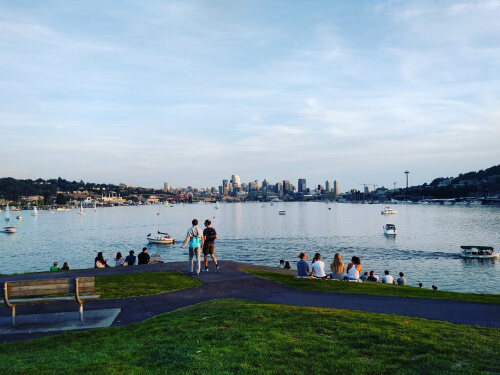 Things to do & see
There's no shortage of things to do in Seattle. On the contrary, there's plenty to do, see and enjoy in the city; from live shows and events at the Paramount Theatre to outdoor activities (mountain biking, running, kayaking, and hiking), outdoor food festivals, snowboarding, shopping, and more.
If you desire a scenic hike, head to downtown Seattle. Along the shores of the Puget Sound, you will find Discovery Park, a 534-acre piece of wilderness for you to explore. Alternatively, take a weekend drive out to the Cascade Mountains.
Mount Rainier towers over the region from its 14,417 elevation. From time to time, you will catch an unexpected glimpse of the snow-capped volcano.
Due in part to the Seattle Freeze and the fact that locals are not too comfortable in large groups, most bars and eateries close by 2 a.m. Perhaps it has to do with the cost of liquor, which is the highest in all of America. With well over fifty microbreweries, Seattle is a popular beer city.
Stoners unite! You can legally buy and smoke marijuana in Seattle. As a result, during Hempfest or another music festival in Seattle, you are bound to catch a whiff of dank, although it is illegal to smoke in public.
You'll quickly discover that Seattleites are wildly passionate about The Sounders and Seahawks. Although the Mariners are often a disappointment, SafeCo makes it worth the while.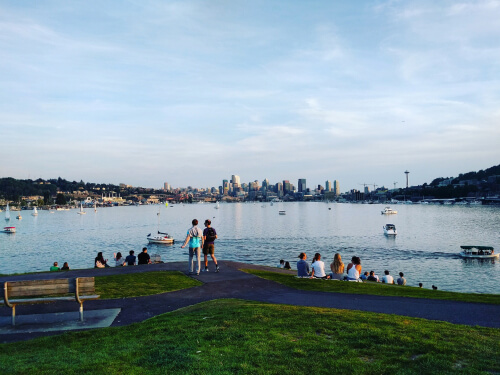 Getting around the city
So you've made up your mind and want to move to Seattle. Where to start? How much do movers cost in Seattle? Where to find homes in Seattle?
The traffic in Seattle has been ranked as the sixth-worst in the country, according to INRIX. Therefore, taking the train is one of the most common ways to get around the city, as well as riding your bike.
If you need quick and easy access to reliable transport, bring your car when you move to Seattle. Of course, you can always offset the extra costs against the savings you can earn by ride-sharing when you don't need the car. An ORCA pass will give you access to most public transportation options, but that doesn't carry every part of the city. Whether it is viable for you, depends on where you live.
However, Seattle has a fairly good network of trails and bike lanes, including Burke-Gilman. This bike path spans almost twenty miles from Lake Washington to Puget Sound.
Relocation Checklist for Moving to Seattle
Our relocation checklist provides helpful advice about moving to Seattle. Then download your copy of our relocation checklist now!
Not settled on moving to Seattle? Check out these helpful guides:
Finally, don't forget to get in touch with Nationwide Auto Transportation for a free auto shipping quote. We cover all the major routes to and from Seattle, Washington.
Not settled on a city yet? Check out these guides:
Also check out our best prices on car shipping to and from Seattle: