Reading Time: 4 minutes
When you're planning major life changes, you might be wondering what's the best time of the year to ship a car and how to ship a car to another state. Many aspects of life are seasonal. Of course, you may not always have complete control of the timetable of a household relocation, or a business move. However, if you have the flexibility to decide your own timetable, you have the option to shop for deals on how to ship a car to another state. 
Like many other businesses, auto shipping is a seasonal business. The seasonality of the auto transportation industry ensures that there are plenty deals to look out for throughout the year. Let's take a look at the factors that determine the best time of the year to ship a car.

Does it Matter What Time of the Year You Ship a Car?
Of course it does… Auto shipping companies are open throughout the year, and most of them would prefer some flexibility when you ship your car. Ultimately, you need to ship your car when you need to do it. But if you can plan it around the off-peak times, you are bound to save on the nature of supply and demand. If you're getting relocation assistance from your company, the price is not a big issue…
The cost of shipping your car is determined by fuel prices and the flight of the snowbirds. During summertime, many families hit the road. That means the demand for fuel increases, and as such, fuel prices rise.
When winter's cold fingers start gripping into the northern states in late fall and early winter, the snowbirds start to head south. At that point, we receive many calls asking how to ship a car to another state. While many of them use their RVs to travel down, they usually hire auto transporters to ship their cars south. When spring peaks around the corner, they want their cars moved back north. This causes a higher demand for car shipping services, and as a result, it causes prices to increase.
But there's a caveat: Prices will only be higher if you ship your car in the same direction as everyone else. If you're shipping a car in the opposite direction, you'll actually pay lower-than-normal prices.
Seasonality typically causes auto transport prices to vary by approximately 10-15% throughout the seasons. The best time of the year to transport your car is when it suits you most. Without a valid reason to veer from your schedule, it is really best to stick to your initial preferences.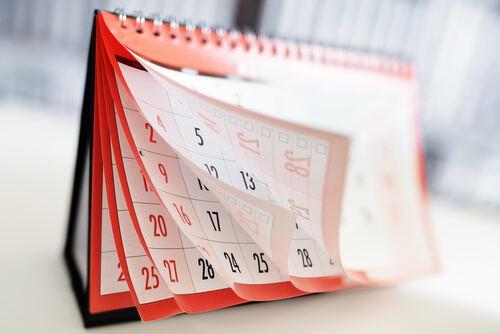 Deciding for yourself: What's the best time of the year to ship your car
You may need auto transportation services when you need them. But if you have flexibility, it's important to bear these facts in mind.
Seasonality
Different types of weather have effects on the auto transport business. Car shipping is typically a busier season for people shipping their cars, especially to vacation destinations. In addition to that, the number of shipping companies remains relatively static. In this competitive industry, and with the influx of customers during the warmer season, companies have the luxury to cherry-pick their loads and travel destinations. Many of them choose popular routes and enjoy higher auto shipping quotes. Service tends to be fast, and trucks full up in record time.
During winter, fewer people are shipping cars. People don't like moving in winter, and trucks have to fight for their slice of business. During this time, transporters lower their rates in order to fill up their trucks, especially on less popular routes. Transportation is also slower, as trucks have to be more careful of road hazards in the northern states. There's ice, snow and inaccessible routes, which can affect the pickup date, even when you choose dependable auto shippers.
Expedited Shipping
Rush transportation becomes risky during winter at certain pickup locations. However, due to the nature of logistics management and efficiency, it costs more at any time of the year.
During winter, many well-established shipping routes become inaccessible. Also, many truckers will not risk hauling trailers on treacherous, wet, and icy roads during winter. That means that fewer drivers are servicing some of the popular routes through states with dangerous winter conditions.
Winterization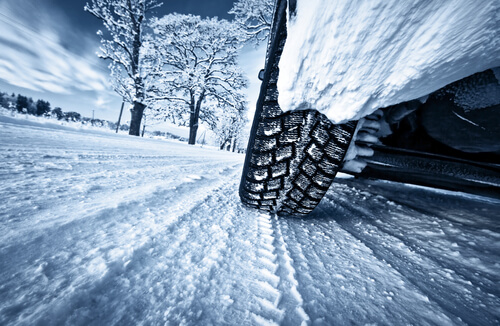 If you decide that winter is the best time of the year to ship your car, it is important to winterize your car adequately, especially if you opt for open carrier car shipping. Likewise, if you are moving your car to a warm region, you may want to charge up the AC. Weather conditions may also require that you wrap your car before shipping it.
Yes, it is stressful not to know when is the best time of the year to ship your car. However, understanding the factors that impact on the auto shipping industry will make it easier to be as flexible as possible. If you're prepared to ship and receive your vehicle within an estimated time frame, rather than a specific date, the stress of unpredictability that truckers face on a daily basis will not cause you too much anxiety.