Reading Time: 5 minutes
There's no denying that we're living in a fast paced world. In 2018 the number of people around the globe who used mobile phones increased by one hundred million. That brought the global total to over 5.1 billion at the start of 2019. That means that mobile penetration exceeded two-thirds of the global population. Mobile technology allows instantaneous communication, as well as 24/7 online shopping. It's no wonder we expect expedited shipping.

We as employees and parents feel the pinch of limited free time in a fast-paced society. It should be noted that companies are under more pressure than ever to outperform the competition. Many have found expedited shipping to be a time-tested advantage over the competition, and it works time and time again. 

We Want Everything Faster
Adam Fridman, founder of Mabbly, explained the four reasons why speed is everything in business in his article on Inc.com. The speed at which business moves in today's modern world is crucial. Not only to keep up, but to outpace them all. Because every business is pushing harder to reach the next step, you have less time in which to prove yourself. Unless you can think on your feet, the opposition will knock you off of them. And this doesn't only apply to expedited shipping, but to everything else, including innovation. 

Today, more than ever, we live in a world of instant gratification. Consumers are no longer patient when it comes to waiting for something. Who likes waiting for delivery of your new phone, car, or any other service or product you buy? Your company is responsible for feeding the appetite of the consumer.

Moving fast in business is not only about delivering instant gratification. It also applies to innovation. If your company has a fast-moving culture, it will naturally evolve faster. They're able to move faster. This means they are fulfilling clients' expectations and therefore end up standing out from the competition.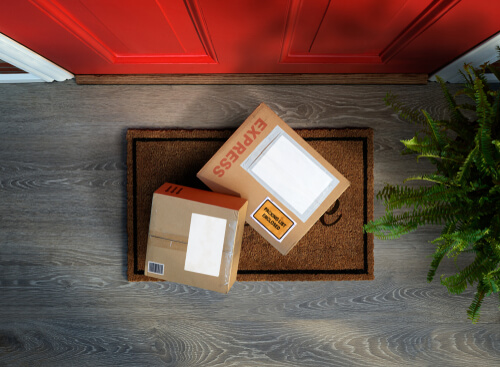 Offering expedited shipping (if it's relevant to your business) is one way to maintain a culture of speed and keep your customers happy.

Definition: What is expedited shipping?
Sometimes – okay, most often – when we buy things online, we'd love to have them delivered immediately. It gives us a sense of security that the exchange has happened successfully, and a sense of satisfaction that we now have that thing that we paid for.
When we think about shipping, there's a whole process that takes place. First, our order and payment must be approved. The finance team then needs to notify the orders department of the order and payment. Someone has to go into the warehouse and physically pick the order off the shelves. The item then has to be packed in a box, and it has to go to the dispatch department, from where a courier must collect it.

The courier must then take it to the shipping depot, from where it must be sent to a regional depot close to the delivery address, before it can be sent out for delivery.
All these processes take time. But the definition of expedited shipping is when this process is done in a faster way than what is customary. In order to offer expedited shipping, a company must have a shipping policy that enables them to do that, as well as a highly responsive courier team, or even their own internal couriers.

How long does it take?
While standard shipping can take anywhere from four days to twenty-one days, expedited shipping typically ranges from same day delivery to three days. Basically, the definition of expedited shipping is the process of sending a piece of mail or a parcel faster than the normal rate.
Each company, as well as the major carriers (FedEx, UPS and USPS) each has their own definition of what expedited shipping means to them and how long it typically takes to send a parcel. They all determine their own price as well.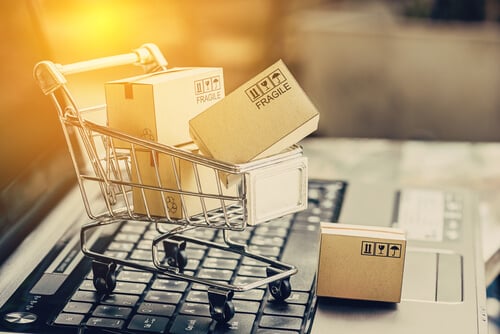 For example, FedEx offers a variety of options, including same day delivery, overnight delivery, priority overnight, standard delivery, and two day delivery. The United Parcel Service has even more choices that offer faster delivery than the standard UPS ground service. USPS also has several options. Their express shipping option guarantees overnight shipping and delivery by 10:30 the next day.

[Read our independent shipping company review here!]
Expedited Delivery By Drone
E commerce stores, such as Amazon have been partnering with major shipping companies to bring their clients expedited delivery over the years. With domestic expedited Amazon shipping, the buyer would typically receive the order within 2-6 business days after shipment. However, the company recently introduced drone delivery in selected cities. This type of expedited delivery, known as Prime Air, means that the client can receive their parcels within thirty minutes or less. These drones are unmanned, but have proven to be safe. At the time of writing, our research indicates that Prime Air is available in Seattle, California, Boston, Israel, Austria, France and parts of England.
It's a matter of time before expedited delivery by drone becomes the norm among e commerce stores, and that's why the Federal Aviation Administration proposed new safety standards for specific unmanned-aircraft (drone) models. Although routine expedited shipping by drone is still some years away, there is no timeline by when this can be expected just yet.
Sadly, researchers have concluded that drone delivery services are not realistic in densely-populated cities such as New Delhi and New York, because the demand for such a service far outweighs the ability to meet expectations. This is based on an analysis of the trade offs between the many factors involved in such a service, namely:
Technological limitations
Regulatory requirements
Customer preferences
Social difficulties
Distribution costs
And revenues.
All these factors play a part when it comes to making educated decisions on the number of facilities to open and which services they should make available to customers in specific areas.
Expedited Shipping in the Auto Shipping Industry
Nationwide Auto Transportation has been on the forefront of service. We have been offering expedited car shipping for more than sixteen years, long before the advent of drones and self-driving trucks.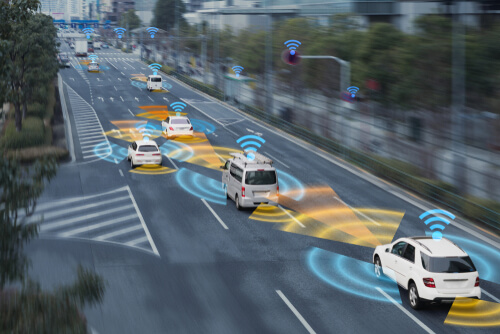 Individuals who are not as knowledgeable about our industry think that expedited delivery of cars will only materialize when self-driving trucks become common on our roads, but that's not the case. Even if it were, that would be years in the future.
Instead, some of our carriers have been handling expedited shipping in open air and enclosed trucks for years. How do they do that? Simple really. The way vehicle delivery trucks are designed allows them to run for many hours without having to stop and cool down for lengthy periods. In fact, stopping to fill up, and to upload and deliver vehicles is all the rest they need.
In order to provide expedited car shipping, a carrier simply needs two drivers who can drive in shifts. While one driver is resting, the other one will drive. That way, they are fresh and focused when it is their turn to drive. It also allows the truck to keep driving throughout the night, thus taking off twelve hours of cross country shipping time, as the driver doesn't have to stop to sleep.
Expedited shipping is nothing new. It has been around for years, but few companies have made the shift to be confident enough to offer it.