Reading Time: 5 minutes
If you're being transferred by your job, you might be wondering if you could claim relocation assistance. This guide should answer your questions and show you how to get help with your moving expenses. You may be wondering:
What are the benefits of relocation assistance?
What is covered in a relocation allowance?
How much is the average relocation package?
What is Relocation Assistance?
Relocation assistance is an employee benefit whereby the company helps pay for your expenses when you move to another city to work for them. The assistance could include reimbursement for travel expenses, moving costs and temporary lodging for relocation jobs. Some companies even assist employees in selling their homes and finding a home closer to work, or even with international moves, obtaining visas, and even language and culture classes to help an employee become immersed in their new home.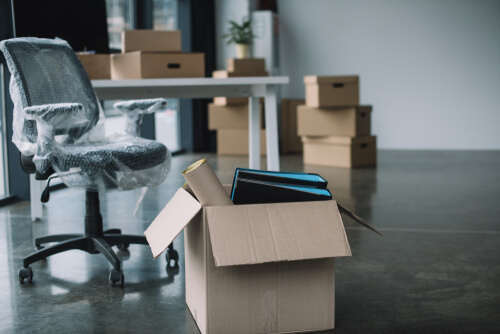 Companies have a lot of flexibility in how they choose to provide relocation assistance. There are four basic types of relocation assistance, namely:
Lump sum relocation assistance whereby the company pays you a set amount of money which you can use as you wish towards your relocation.
Reimbursement of moving expenses, whereby the company will reimburse a portion or all of your relocation costs.
Direct billing of relocation costs, whereby all expenses are submitted directly to the company, and whereby the company coordinates everything on your behalf.
Third party relocation management, whereby the company enlists the services of a relocation services broker to handle your move.
In some cases, relocation jobs will provide a stipend, pay each bill as it is submitted, arrange everything on the employee's behalf, or they may pay a lump sum relocation package.
Help with moving expenses takes a load off for employees who have relocation jobs and have to move away from their comfort zone to a new city or country. A reasonable employer may pair you with a realtor in the new city, and even pay for temporary housing while you search for your permanent home.
They may also:
Assume responsibility for the costs of terminating your lease early;
Reimburse moving-related expenses, such as temporary lodging; meals, transportation, motel costs if you're driving long distance;
Disconnection and re-connection fees on utilities;
Cancellation fees at your children's schools;
Pay moving costs for the entire household;
Reimburse you for house hunting trips;
Pay property closing costs;
Cover your short term rentals.
Basically, once you apply for relocation assistance, you will know from their response exactly where your future lies with the company. You're at your most vulnerable when you're uprooting your family to move down the road or far away. A good package means that the company values you and is prepared to do what it takes to make your life easier. Hang on to that job!
On the contrary, companies that are unwilling to provide relocation assistance due to their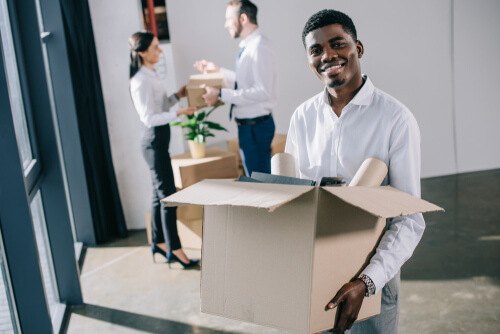 Are you eligible for relocation assistance?
It's important to note that not all relocation assistance packages are alike. Each employer will use their own discretion to determine what they're prepared to pay based on your level in the company and what they can afford. They may also include certain restrictions or offer more benefits to more senior employees.
What is involved in a relocation package?
Since the facts and figures typically vary greatly from company to person and relocation destination, there's no "average" value to a relocation package. The value you bring to a company will also determine how much they are willing to assist you.
For instance, as a recent college grad, you may only receive a $2,500-$3,000 bonus to use in order to cover moving expenses. An executive who is highly qualified and has proven to be an asset to the company can expect more.
Federal agencies can pay a lump sum relocation bonuses of up to 25% of the person's salary to eligible individuals appointed to certain covered positions within the senior-level, general schedule, senior executive service, Drug Enforcement Administration, Federal Bureau of Investigation, Executive Schedule, prevailing rate position, or law enforcement officers. They may also pay additional relocation incentives for employees who accept positions in different geographic areas.
Picking up your family and moving to a new city is much more complex than packing your bags and setting off into the sunset. There are several other costs to consider:
Expatriation – Multinational companies that transfer employees to other areas outside of the country usually include expatriation as part of relocation packages. Part of this is pre-relocation visits to the intended country, work visas for the employee and his or her spouse, and finding accommodation and schools. Many offer concierge-type assistance, which makes expatriation and adjusting to the foreign city and country much easier.
Housing – If you own your house, you will probably have to sell it or rent it out. Unexpected costs could be incurred if the house does not sell on time. If you're renting your home, you may have to terminate your lease early, and they will often reimburse you for that.
Transportation and storage – Packing is probably the biggest job when it comes to moving house. You may not have time to do it, what with all the other arrangements you have to make. Some employers will pay for your goods to be professionally packed. They should also pay for storage if you won't be moving into your new home right away. Some companies will pay dependable auto shippers to ship your vehicle for you as well.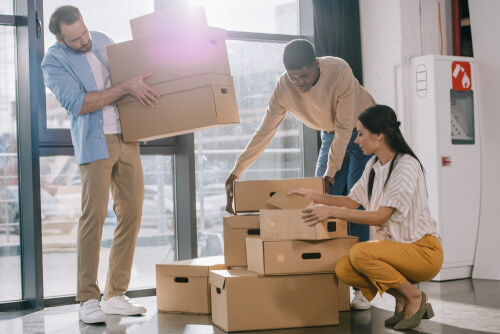 How to negotiate a relocation allowance
While most companies still do offer relocation assistance packages, many employees feel that they are no longer as generous as they were before. If you're unable to afford the move, even with the company's relocation offer, it is prudent to remind them that both you and them can save a lot of money and upheaval by making use of modern technology such as video chat and cloud applications. However, if they insist on a move, it is imperative to negotiate well. Here's how:
Step #1 – Company proposes the relocation. They may or may not mention their offer at this time. Do remember that a relocation packing is a benefit of your employment, just like your other perks. It's in the company's interests to make the move as smooth and pleasant as possible for you.
Step #2 – Research. Look at websites that talk about housing costs and costs of living in the proposed city. Also get a quote on shipping your car to the new city. At this point, it is important to consider the issues that are most important to you. Do not forget:
A pre-move visit to your new city
Increased cost-of-living subsidy
Housing subsidy
Assistance in finding a good school for your kids
Storage costs
Vehicle shipping by dependable auto shippers
If you're moving ahead of your family, you should also request a travel allowance so that you can see them as needed. Understanding the help you need will ensure that you are prepared for relocation package negotiation.
Step #3 – Negotiate! Most companies are open to negotiate relocation packages for their most valued employees. Once you have determined what you need, figure out what you can suggest that will benefit the company as well. Ensure that they understand that the sooner you are settled (with as few hassles as possible!), the quicker you can immerse yourself into your work.
Step #4 – Get your offer in writing. Once you have reached an agreement with the company, ensure that you sign the relocation compensation agreement which stipulates the dates and amounts.
Before you move, be sure to print out this Relocation Checklist, brought to you compliments of Nationwide Auto Transportation.