Reading Time: 7 minutes
Camping is a great way to enjoy an affordable trip without spending an arm and a leg on hotels, restaurant meals and gratuities. It is also a fantastic opportunity for the whole family to unplug and enjoy nature – rather than screens all day. Getting outdoors provides experiences that allow the family to reconnect with one another and with our beautiful creation. It's also a fabulous way to explore an area you might want to move to before you commit.
But what is car camping?
Basically, car camping means that you can drive your car right up to your camping spot, especially if you have an AWD. You don't need to park far away and then hike to the spot, carrying large bags and tents. When you go car camping, you can either take your car and sleep in that, or you can take along tents. Many campers actually go car camping in their RVs and share communal bathrooms and showers with other campers at the campsite.
Where can I go car camping in the US?
Car camping is a big deal in the northern winter months, when retirees especially, but also families head to the warmer southern states, such as Florida, Texas, and California.
There are free and paid campsites across the US, and there are many national parks as well. Recreation.gov allows you to "find your next adventure" by camping spot, tours and tickets, permits and recreation activities such as recreational shooting, fishing, and hunting, to name a few. Want to go hiking? Countryliving posted their 50 Best hikes in the US, so check that out!

Here are some examples:
These are just a few of the many parks that we were able to find. There are many more. Simply google "campsites in" and your preferred state or national park, of check out the U.S. Forest Service to find car camping spots.
Need to move your RV in a hurry? Don't compromise on time or safety. Check out our comprehensive guide on Expedited RV Transport Services to find out how you can have both!
---
Leave No Trace (LNT) Rules for Car Camping
When choosing a car camping site, remember that there are many public parks where you can enjoy a free camping trip – just pay for gas, food and entertainment. As a taxpayer, you also own public land and can therefore camp on Bureau of Land Management (BLM) and U.S. Forest Service (USFS) land. However, there are rules and etiquette to which you must adhere when you opt for dispersed car camping. Remember, dispersed car camping is fully unsupported, and you need to minimize your impact on the natural landscape as much as possible as there are no trash receptacles, no potable water and no restrooms.
You must do your utmost to leave the dispersed campsite better than you found it and avoid overstaying your welcome. Typically, you may stay for up to two weeks before you have to move at least five miles away. Since there may be differences from one area to the next, it is a good idea to check with the local land agency if you wish to stay longer. Here are some more tips regarding dispersed car camping dos and don'ts for an environmentally friendly road trip:
Do not change the natural environment by moving boulders or logs, or trampling plants.
Call the local land management agency to find out the specifics pertaining to the area.
Find out if you need a campfire permit. The local ranger's office will be able to inform you whether you are permitted to make a campfire and whether you need a permit.
Bring along water. Dispersed campsites don't have ablutions and potable water, so bring along plenty.
Follow back-country restroom rules. That means that you need to dig a hole that's at least six inches deep. In some cases, you may have to pack out your toilet paper, as burying it is not good for the environment.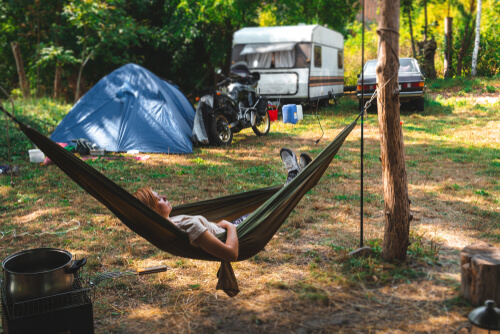 Car Camping Hacks for a Memorable Getaway
Depending on which campsite you settle for, you can enjoy an amazing back country weekend or vacation, or even lifestyle. Whether you sleep on a luxurious four-inch air mattress or in your car, you're bound to wake up ready to tackle the day and the many adventures the region has to offer. Whether you want to hike among wildflowers, bathe in crystal blue streams, paddle, log a few miles on the trails, or cycle in the wilderness, there's something for everyone.
The good news is that you don't need to be an experienced camper to enjoy a fantastic car camping adventure. Here are some of our best car camping tips for beginners and experienced campers alike. Of course, some of the tips will give you a five-star car camping experience.
When packing for your car camping trip, follow these tips:
Bring plenty of water. Since you won't be lugging heavy hydration packs for miles, you can take advantage of the space in your car to bring along plenty of clean water in bottles. Drink enough to stay hydrated – you can always stop at every visitor center, restroom or gas station to empty your bladder. You won't have to worry about finding water at the campsite.
Bring your home comforts. Invest in a decent air mattress and a two-burner stove. Don't forget your pillow and a good book to read at night – oh and a rechargeable reading lamp.
Be sure to fill up your gas tank at the last stop before you head out into the wilderness. The last thing you want is to worry about the gas light while you're out on deserted forest roads.
Hang a mosquito net over the open trunk of your car to keep critters at bay.
Store all your essentials in large plastic tubs, and use the plastic tubs as a platform for your air mattress.
Buy a cheap pill box in which you can store your spices. Simply label each compartment accordingly.
Clear plastic drawers can be turned into the perfect storage solution for your car camping pantry.
Use a shoe organizer for your frequently used items, instead of buying an expensive car camping kitchen.
Strap a cheap headlamp onto a clear water bottle for an instant camping light or use solar powered garden lamps.
String battery powered fairy lights around your sleeping area for a romantic, whimsical lighting solution.
Prepare as many of your foods in advance as possible, including pancake batter, soups, sauces, marinades and so on, and store them in Ziplock bags. They won't take up a lot of space and are very convenient.
Secure a tarp to the car and to the ground with bungee cords to create a porch and keep out the rain.
Stick a straw through an upside down cupcake liner to keep bugs out of your drink.
Place a bar of soap into the leg of old pantyhose, tie it to a large jug or bottle and voila – an instant hand washing station.
Slip binder clips into the gaps between your car's upholstery and plastic and hang up a privacy sheet.
Invest in a roof storage box or bag to save space inside.
Love car camping? Invest in a rooftop car tent.
Invest in a portable solar charger for your e-reader and phone.
Line a cereal container with a plastic bag and use it as a portable car camping trash can.
Check out this Ultimate Camping Checklist from Outdoorish.
Car Camping in Your RV
An RV gives you the best of both worlds: you can car camp in the luxury of a fully-equipped recreational vehicle with a nice bed, kitchen, toilet and more. But the challenge is when you're camping in a new state for the first time, and you need to navigate city parking lots when you go explore civilization or visit restaurants and stores during your car camping trip. It would be so much easier to have your normal car handy, right?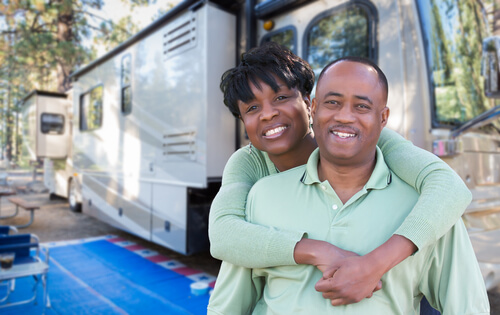 Well, that's why so many people rely on Nationwide Auto Transportation for RV shipping. An RV is notorious for being a bit of a gas guzzler, and the family wants to travel to their far-off camping spot together, so they can't bring along their car as well. Or can they?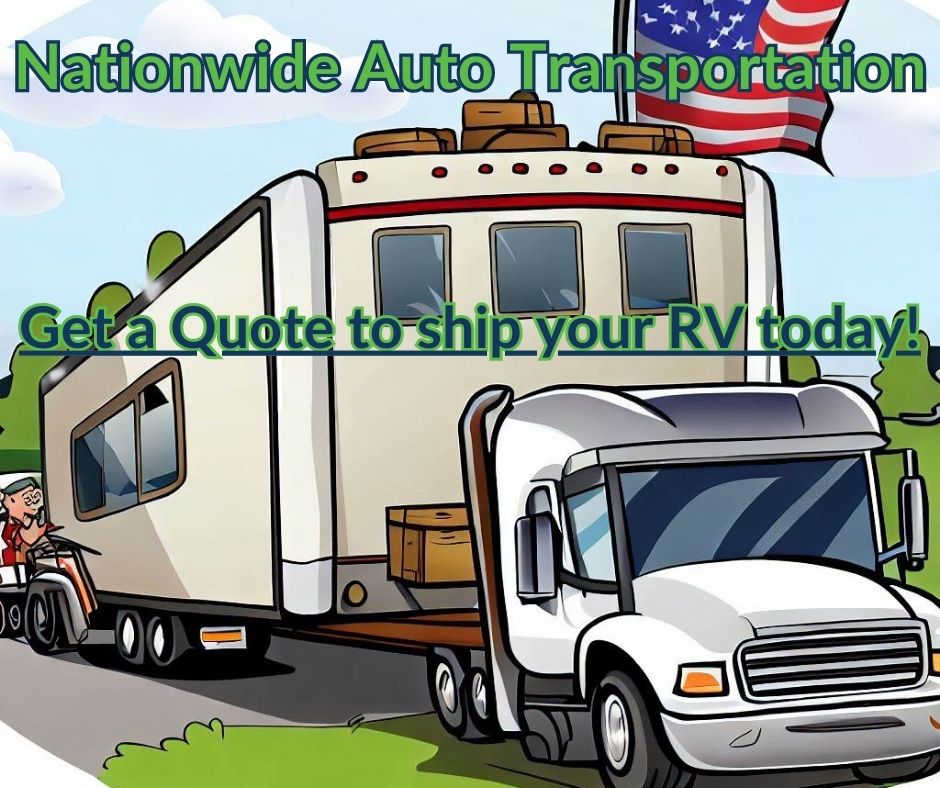 A great option would be to ship an RV while driving down in the car. Or if you don't need a car, but you want to make the most of your vacation time, consider shipping the RV and flying to your destination. You will save on gas and wear and tear on your camper, but you will still be able to enjoy your car camping vacation in the lap of luxury.
Car camping is the perfect way to spend family time together and explore your environment with loved ones.
Contact Us today for your Free Personalized Quote!