Reading Time: 3 minutes


Ship your car and give your new neighborhood a test-drive before packing up your life and moving to a new place.
Ask anyone you know, and we'd bet that they'd agree. Moving sucks. Whether you're moving for work or for family reasons, and whether you're excited about it or not. It's not even the fact that you have to make a fresh start (that can actually be exciting!). It's the fact that most of us fear the unknown, the packing (and leaving people and things behind), and organizing the millions of little aspects that go hand-in-hand with moving to a new city.
Should You Stay or Should You Go?
You might even be unsure about whether moving to a new city really is a good decision for you. Perhaps you traveled through a city and fell in love with it instantly. Many people have been there, done that, and actually packed up their lives to move there, just to be bitterly unhappy and disappointed.
Before you're stuck in a situation you don't love, we highly recommend you apply the brakes and first assess the city properly with a pre-relocation test-drive. What's that? Let's explain.
Pre-Relocation City Test Drive
Say your employer offered you a transfer or long-term assignment in a city you don't know well. Or perhaps your spouse fell in love with a city and wants to move there. A pre-relocation city test-drive gives you the opportunity to asset it from up-close to ensure that it meets your requirements in terms of work or business opportunities, housing, school options, cost of living, and so forth.
Of course, this is not something you can do in a day. That's why we recommend you stay in the city for at least 10 days to three weeks. You have two different options:
Consider temporarily relocating to the city, especially if it's a work transfer. You could move there temporarily on a trial basis and have the family over for visits until you're sure you're ready to settle.
If option 1 is not available, go alone for an extended visit if you have to, but ideally, take the family along if they're going to relocate with you.
What to Look for During a Pre-Relocation Visit to a New City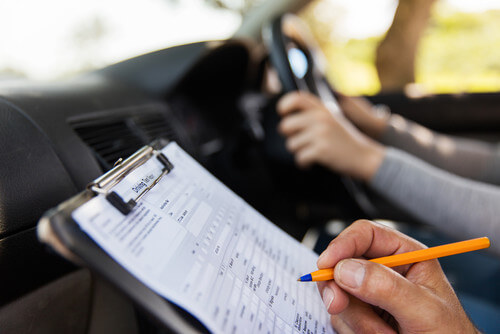 Even though a pre-relocation city test drive is often exciting, it can be daunting too. You're faced with a big decision that will change your family's lives dramatically. Therefore, it's important to plan the trip carefully. If it's a rushed trip, you may overlook certain important aspects. So before you go, plan the trip to the finest details.
Book sufficient leave to allow you to do important research, while still having time to just relax and "feel" the new city before moving there.
Research the various places you want to visit, such as potential workplaces, neighborhoods, schools, and recreational sports, and obtain maps, if need be.
If you're looking for a new job, be sure to schedule your interviews for the time you're in the city.
Book accommodation in an Airbnb or similar private, self-catering lodging, rather than a hotel. This way you can get a feel for what it's like to arrive "home" after a day out on the town. If you're looking at moving to Denver, check out these Denver apartments. Find something similar in the city of your choice.
Cook your own food for most days. This gives you an opportunity to see the different shopping options and food choices that are available to you.
Get to know the place you are moving to
If the city is far from your current home town, ship your vehicle to the city so that you can feel what it's like to drive your own car while you're there. Shipping your car will not only save on travel time, but it will also save on car hire or public transportation. You'll be doing a lot of traveling to get to know the city and the routes to and from your new workplace, schools, recreational facilities, hospitals, and other places of interest.
Once you have completed your pre-relocation city test-drive, you should have a much better idea as to whether the city is suitable for your family dynamic, or not.
Here are some top posts to read if you're thinking about moving to a new state or city: