Reading Time: 5 minutes
Thinking of moving to California after college? Every year, thousands of people with stars in their eyes and a dream in their pocket consider moving to California with no money in the hopes of making it big in the show biz. Some make it big. Hey, we would not know some of our favorite entertainers if they didn't say "That's it! I'm moving to California!"
California offers many of the best cities for young people… But before you book a moving company and start collecting moving boxes, it may be a good idea to spend a few weeks in your chosen city to see what it's like to be there as a resident, rather than on vacation.
So, whether you want to live the silver screen dream or find employment with a glitzy company in the beautiful state, or you simply just want to be near the perfect waves, this guide will help you make up your mind about relocation to California.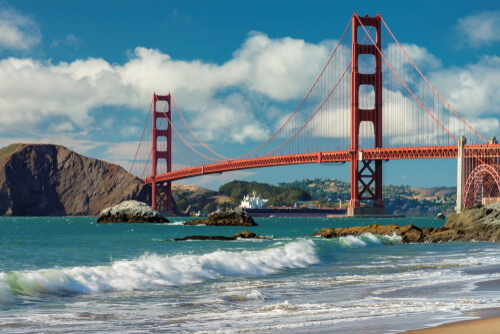 What to Know When Moving to California
If you're tired of snow-filled winters up north, moving to California will take care of endless shoveling.
Aside from spotting the odd celebrity, there's much to do in the Golden State. From top notch higher education to plenty of entertainment, vast nature, wine farms and much more, you'll be part of a new lifestyle.
The cost of living in California is on the higher end of the scale, but the good news is that it is easy to stay healthy, since you're living in an agricultural hub. You won't have a hard time getting your hands on tasty fresh produce after relocation to California. Being the biggest producer of wine in the country, which means that you can always visit the wine farms to start building your collection.
There are vast differences (and rivalries between the residents of) Northern and Southern California. Even the weather is different between these regions.
Income taxes are high in California, but thankfully the property taxes are lower than the average. The housing supply is low in certain parts due to local zoning rules That means that housing in some areas are out of reach, even to upper-middle-class California.
Living off the grid is a good possibility upon relocation to California. So if you've always wanted to install solar panels, now is your opportunity to do so. This not only does this save on pricey utility bills, but it is a fantastic way to save the planet. Unfortunately, it's not so easy to sell power back to the energy companies.
Another serious concern with moving to California is the fact that there are risks. Every year, California experiences a range of natural disasters, including earthquakes, mudslides and wildfires. Be sure to consider this when you're buying a home in California and opting for homeowners insurance.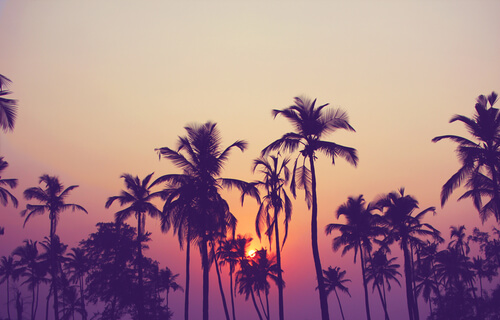 Cost of Moving
Whether you're moving to California from Canada or moving to California from Boston or NYC, there will be costs involved. So your best option is to be prepared so you can plan accordingly. When you're moving to California on a budget, you want to know the following.
Your cost of living after relocation to California will be affected not only by the costs of food and housing, but also by your paycheck and your property taxes. The average cost of moving to California from out of state costs between $5,000 to $6,000. It can be more or less depending on the location, distance, the size of your move and the method and moving company you select.
You need to be sure you can afford living in California, which is almost 43% higher than the national average, with housing being the biggest expense.
So which city would you like to move to in California? This huge, and wildly diverse state has something for everyone. Let's look at a few of the cities:
Check out these Cities
Los Angeles – The metropolis is the place to be if you're a dreamer who loves the nightlife, a true cosmopolitan vibe and world-class restaurants. It has everything you could want in a big city (housing 4 million people!), as well as plenty of sunshine, great outdoors, and a stable housing market with the median home price going for just over $800,000.
San Diego – If you love coastal cities, San Diego has awesome surf spots, abundant outdoor options, a warm climate, and outstanding eateries and is home to about 1,4 million people. Median house prices are approximately $680,000.
San Francisco – One of the most beloved cities in America, San Francisco is home to iconic landmarks and a bustling urban environment. It was named the fourth happiest place to live in America. If you're looking for a job, you may just be in luck. The SF housing market is stable, with the median home price estimated at approximately $1.3 million and the city boasts a high income per capita. San Francisco is home to less than 1 million people.
Santa Monica – Close to Los Angeles, Santa Monica features walkable streets and year-round sunny weather and a beach community. Home to less than 100 000 residents, the median house price is around $2 million.
There are several other great cities in which to live in California, including Fremont, Irvine, Mill Valley, Palo Alto, San Jose, and Santa Rosa. Learn more about some of the best schools to attend in California.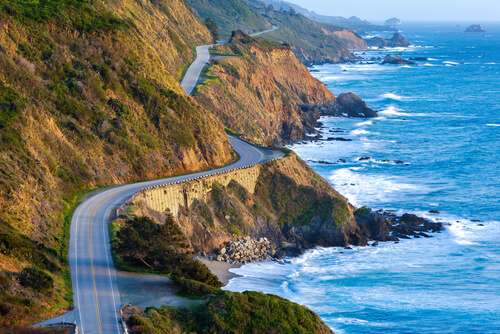 What to do when moving to California from Out of State
The first thing to do when you're moving to California is of course, to find a job. As expected, California is an economic hub, which accounts for 20% of the country's economic growth and is the sixth largest economy in the world. As a result, unemployment rates are lower than ever. Apart from the entertainment and tech industries, opportunities are available in agriculture and tourism industries.
Intel and Apple call Silicon Valley their home. Apple employs 98 000 people, while Wells Fargo employs 264,000. Then of course, there's the Walt Disney Company, and Mickey Mouse who hires people for entertainment and hospitality positions.
Moving to California Vehicle Registration
The one snag about moving to California is the fact that it is such a populous state (39 million people). That means that there's a lot of traffic too, especially between 5-9 am and 3-7 pm daily. You definitely will need your own car, so if its more than 400 miles, it would be a good idea to hire an auto transportation company to handle it for you.
Moving a car to California means that you will be able to use carpool lanes if you have more than one passenger, or if you're an adult driving a child. Some such lanes are only carpool lanes during certain hours of the day. Be sure to register with the DMV and get a California license.
You don't need moving van permits for relocation to California, but it would be smart to secure a temporary "no parking" zone to make it easier for your movers to unload. The police department or city offices in your city will provide information on availability and fees.
Make your move to California simpler by downloading our handy relocation checklist. Need to ship your car? Get a free quote now!
Still deciding where to move to? Check out these cities: