Reading Time: 4 minutes
The car hauling industry has grown significantly over the last few years, according to IBISWorld. But what is the car hauling industry exactly? Auto carriers – auto transportation companies (hotshot car hauling) that ship cars, motorcycles, and other vehicles from one place to another.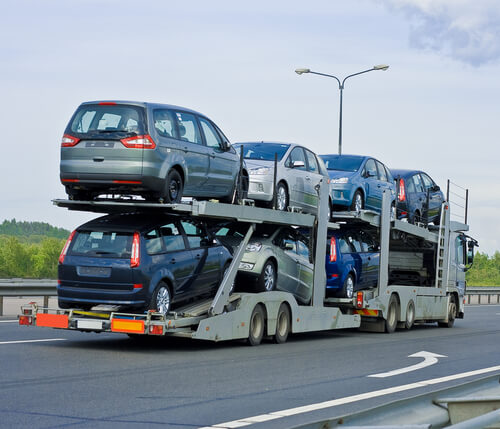 Between 2014 and 2019, consumer spending on vehicles has dropped due to increased income levels and low unemployment. As such, the demand for hotshot car hauling services has increased. [Read also: Car industry trends 2020]
It is expected that the vehicle shipping services industry to remain largely unchanged until 2024. The economy is growing and that should fuel the demand for vehicles. However, pundits expect new car sales to fall slightly. This is in response to rising interest rates, in spite of the anticipated growth in disposable income.
Car Hauling Services in the United States by Numbers
The hotshot car hauling industry in the US is defined as any company who ships finished vehicles regionally and nationally. It includes independent operators as well as those who form part of a fleet, but it excludes automobile towing operators. For the purposes of this study, IBISWorld looked at:
Ship transportation services
Rail transportation services
Long-distance hauling
And local trucking transportation services.
In 2019, the car hauling industry saw total revenues totaling in excess of $12 billion. This is up from $594 million, according to Global Car Carrier Market Report), spread across some 4,500 companies. This figure has grown by 1.2% between 2014 and 2019. The industry employs more than 57, 000 people in various roles. 
According to the Global Car Carrier Market Report, open air car carriers still amounts to almost 82%. It is expected that the world-wide market for this industry will continue to grow over the next five years. This is despite the push for self-driving cars and trucks. 
20 Years Ago
Twenty years ago, auto manufacturers did not want to share trailer space with cars from another brand. It is clear that half-full hotshot car hauling trailers cost transport companies money. Nonetheless, auto manufacturers see the potential savings of filling up trailers. 
Equipment is not expected to change too much in the foreseeable future. It is likely that new generation trucks will have new designs and improved safety measures. Safer footing on top ramps. Improved ramp controls, padding, clearance and other safety measures should reduce the risk of vehicle damage. Bio fuels, clean diesel engines, and improved exhaust treatments will ensure greener trucks in future. It may even include electric-motor assist and hybrid models. 
The industry also includes international auto hauling done by ship. This brings to mind The Golden Ray, a 656-foot vehicle carrier cargo ship which capsized and caught fire in St. Simons Sound near Brunswick in Georgia. The cargo ship carried approximately 4,000 cars and twenty-four crew when it went down. The crew were saved but subsequently it is believed that the cars were still on the wreck. This ship belongs to Hyundai Motor's ocean freight logistics division, Hyundai Glovis and was carrying Hyundai and Kia cars. 
Working in the Hauling Industry
Have you been wondering if the car hauling industry might offer a lucrative career for you? The trucking industry as a whole employs approximately 1.48 million people. This is around 61% of those work specifically in car hauling, according to the U.S. Department of Labor's Bureau of Labor Statistics.
Job openings are expected to rise in the next few years. Approximately 2,246,000 heavy truck drivers populated the roads in 2020. Heavy truck drivers are those who work with hotshot car hauling and similar heavy vehicles. 
Truck drivers work long hours, which shouldn't be a problem if you love the road lifestyle. On average, truckers work around 50 hours per week or more during peak times. A heavy truck driver earns just over $21 per hour, whereas a light truck driver earns about $18 per hour.
Light truck drivers typically operate trucks with a maximum of one trailer, weighing less than 26,000 pounds. In most cases, they will not require a commercial drivers license, and they will likely make short, local trips to nearby cities and return on the same day.
Car Hauling Drivers Needed
Tractor-trailer drivers operate heavy rigs with up to three trailers hitched to the back, including car hauling trailers. These drivers spend much time on the road, often operating on national routes or making cross country trips. They can be on the road for multiple weeks at a time, working up to seventy hours a week. During sleeper runs, two drivers will take turns to keep the truck traveling at all times. They will only stop to fuel-up, load and unload trucks. When one driver drives, the other will sleep or rest.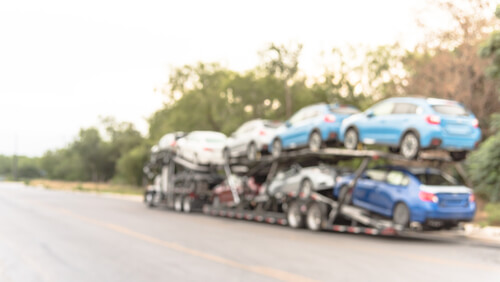 However, the car hauling and heavy vehicle industry is heavily regulated. A trucker may not drive for more than eleven hours and perform other duties for more than 3 hours within a twenty-four hour period. They are obliged to rest for ten hours within a 24-hour cycle. They may not work for more than sixty hours in a seven-day period, or seventy hours in an eight day period without enjoying 34 hours of consecutive rest.
Truckers are typically paid by our or by mile traveled. As such, car hauling truckers tend to push their working hours to the maximum legal limit.
Independent Car Haulers
Sometimes, truckers go into business for themselves after logging thousands of hours for a large company. This is a great opportunity for them to own their own tractor-trailers and to become independent car haulers contracted by car hauling brokers, such as Nationwide Auto Transportation.
To succeed in the industry, car hauling truckers need good people skills, marketing skills and accounting skills. They must be able to stick to tight schedules, as customers don't want to wait for late deliveries. Maintaining good customer service is key to being a preferred car hauling driver for companies that vet their service delivery teams, as we do at NAT.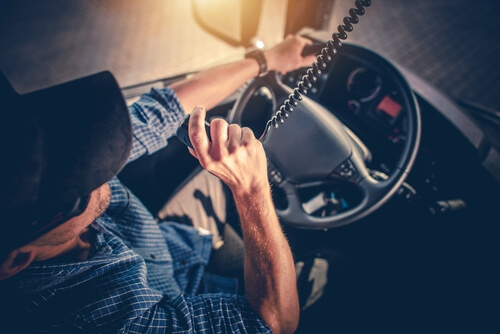 Individuals who are interested in learning more about the car hauling industry should get in touch with the American Trucking Association.