Reading Time: 11 minutes
Are you planning to be one of the snowbirds leaving for summer this year? If so, it's important to have a checklist of things to do before you vacate your winter home for the summer.
This comprehensive checklist covers everything, from packing essentials to preparing your house for an extended period of vacancy. Not only do you save time, you have peace of mind knowing that everything is taken care of.
Snowbirds Leaving for the Summer Checklist | Essential Packing and Preparation Tips
The temperatures rise and the snow starts to melt. This is when many people are getting ready to fly south for the summer. These people are known as "snowbirds," and they spend the winter months in warmer climates, usually in Florida, Arizona, or California.
How do you live like a snowbird? Snowbirds Leaving for the Summer is historically for retirees. Today anyone who wants to escape the cold, and enjoy the sunshine, can join the migration. If you're planning to be a snowbird this year, you should have a checklist of things to do before you leave.
A checklist can help you:
stay organized
ensure that you don't forget anything important
give you peace of mind knowing that everything is taken care of.
In this article, we'll provide a comprehensive checklist for snowbirds leaving for the summer. We explore and discuss the benefits of having one.
What is a Snowbird | How do You Live Like a Snowbird?
Do you dream of escaping the winter blues? Do you want to spend the colder months in a warmer, sunnier climate? If so, then Snowbirds Leaving for the Summer might be the lifestyle for you.
Snowbirds are people who migrate to warmer climates during the winter months and return home for the summer. Here's what you need to know to live like a snowbird.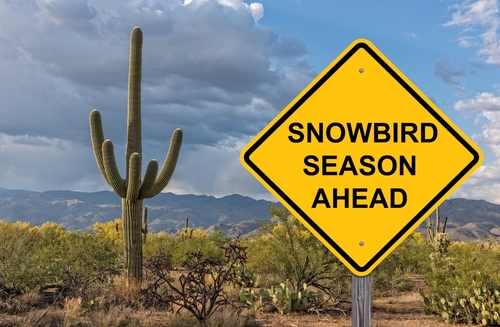 Benefits of Being a Snowbird
There are many benefits to being a snowbird.
Escape from the cold and snow. Say goodbye to shoveling snow and scraping ice off your car windshield.
Improved health. The warmer weather can be beneficial for those with arthritis, asthma, and other health conditions.
New experiences. Snowbirds Leaving for the Summer provides the opportunity to explore new destinations. Why not try new activities, and make new friends?
Before reading on, learn more about the Environmental Impact of Auto Shipping | a Greener Future !
Preparing for Snowbirding | Things Snowbirds Need to Know
Preparing for snowbirding is essential. It ensures a smooth transition from your winter home to your summer one. Here are some tips to help you prepare.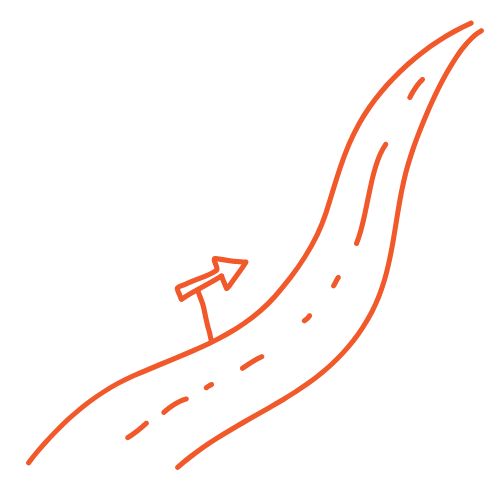 Choose a destination
Find a location that suits your lifestyle and budget.
Popular snowbird destinations include:
Florida
Arizona
California
---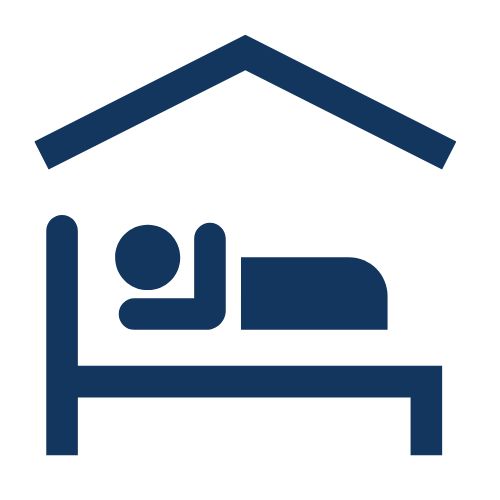 Find housing
Look for affordable housing options:
Vacation rentals
Apartments,
RV parks.
Consider the location, amenities, and proximity to local attractions.
---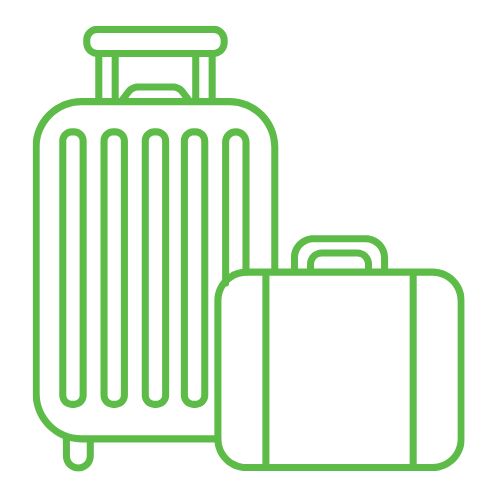 Pack essentials
Remember to bring essentials:
Clothing
Personal care items
Documents
and Electronics.
Use a packing checklist to stay organized and avoid forgetting anything important.
---
Here's a fun table to help you pack for your snowbirding trip
| | | | |
| --- | --- | --- | --- |
| Clothing | Personal Care | Documents | Electronics |
| 👕Lightweight tops | 🧴Sunscreen | 🛂Passport | 💻Laptop |
| Shorts | Insect repellent | Driver's license | Tablet |
| Swimsuits | Toothbrush & toothpaste | Travel itinerary | E-reader |
| Sandals | First aid kit | Insurance papers | Smartphone |
Are you a seasoned snowbird or a first-time traveler? Regardless, being well-prepared is the key to a successful and enjoyable snowbirding experience.
Now that you know what it takes to be one of the Snowbirds Leaving for the Summer, it's time to start planning your winter escape. If you're bringing your car with you, Nationwide Auto Transportation can help. Get a quote today on our snowbird shipping services and enjoy a hassle-free trip. As a first-time auto shipper, you'll also receive a 20% discount. Click the link to learn more.
Learn to Navigate the Auto Shipping Quote Process.
Comprehensive Packing Checklist for Snowbirds
What should I pack for a snowbird?
As a snowbird you have to decide:
what to bring
what to leave behind,
and how to fit everything in your suitcase or car.
Here is a comprehensive checklist of essential items for snowbirds
---
Clothing
Lightweight tops and bottoms
Shorts and skirts
Dresses or dress shirts
Swimsuits
Undergarments
Socks
Comfortable walking shoes
Dress shoes
Hats
Sunglasses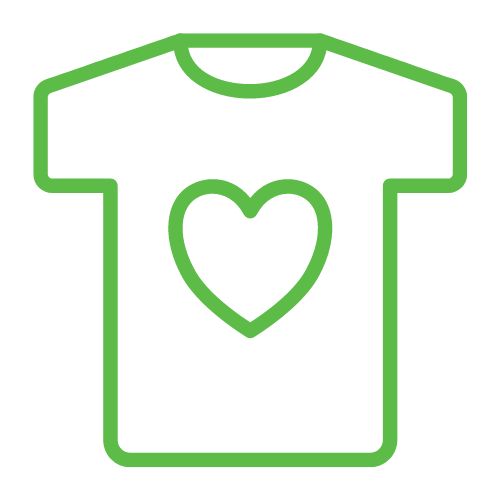 ---
Personal Care Items
Sunscreen
Insect repellent
Toiletries (toothbrush, toothpaste, shampoo, conditioner, soap, etc.)
Prescription medications
First aid kit
Small tool kit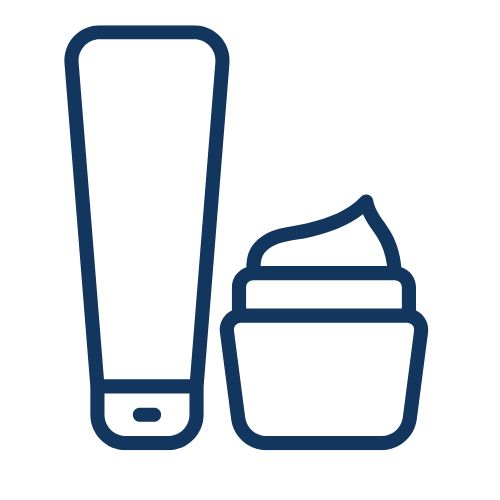 ---
Documents
Passport or government-issued ID
Driver's license
Health insurance card
Travel itinerary
Vehicle registration and proof of insurance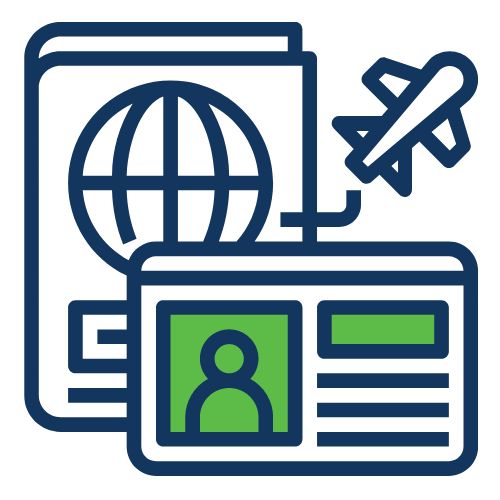 ---
Electronics
Laptop or tablet
E-reader
Smartphone and charger
Camera and charger
Travel adapter and/or power strip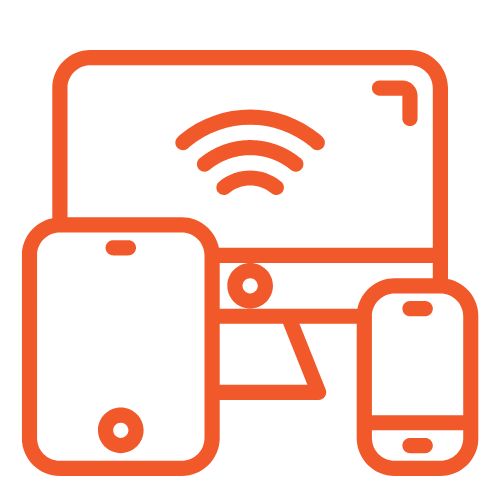 ---
Other
Cash, credit cards, and traveler's checks
Snacks and water
Books and magazines
Light blankets or throws
Basic kitchen supplies if you're staying in an apartment or rental (coffee maker, dishes, utensils, and pots and pans).
---
Efficient Packing Tips
Packing efficiently is key to making the most of your luggage space. Here are some tips to help you pack efficiently.
Use packing cubes or compression bags to organize your clothing and save space.
Roll your clothes instead of folding them to save space and prevent wrinkles.
Pack your shoes in plastic bags to keep them separate from your clothes.
Use the inside of your shoes to store small items like socks or jewelry.
Use a toiletry bag with clear compartments to organize your personal care items.
This comprehensive Snowbirds Leaving for the Summer packing checklist will help you pack efficiently. Follow our tips and you'll be well-prepared for your snowbird trip.
Don't forget to get a quote on snowbird shipping with Nationwide Auto Transportation and take advantage of our 20% discount for first-time auto shippers.
Don't Let Your House Throw a Tantrum: A Checklist for Leaving Your Home as a Snowbird
As a snowbird, leaving your house for months can be a cause of stress and worry. You want to make sure that everything is secure. Obviously nobody wants to come home to a house that's in bad shape, or empty.
With that in mind, here is a checklist of essential items to address when preparing your house for an extended absence.
Necessary Steps to Prepare Your House
Secure doors and windows. Ensure that all doors and windows are locked and secure to prevent break-ins and keep your home safe.
Clean the house. Give your house a thorough cleaning before leaving to prevent pests and mold from growing.
Turn off utilities. Turn off your water heater, unplug appliances and electronics, and adjust your thermostat to save energy and money.
Suspend mail and newspaper delivery. Contact your post office and newspaper company to suspend deliveries while you're away.
Arrange for lawn and garden maintenance. Arrange for someone to mow the lawn, water plants, and maintain the garden while you're away.
Notify your security company. Let your security company know that your house will be vacant and provide them with your contact information.
Checklist of Items to Address
Here's a checklist of items to address when preparing your house for an extended absence.
Clean out the refrigerator and pantry
Dispose of all trash and recycling
Remove valuables and store them in a safe place
Lock all doors and windows
Set timers for lights or use a smart home system to control lights and appliances remotely
Turn off water supply to prevent leaks or floods
Disconnect electronic devices and appliances to avoid power surges and save energy
Consider installing a home monitoring system or hiring a caretaker to check on your house periodically
Benefits of Having a Home Monitoring System or Hiring a Caretaker
Why invest in a home monitoring system or hire a caretaker to check on your house? It provides peace of mind and ensures that your home is safe and secure. A home monitoring system can alert you to any suspicious activity. Similarly, a caretaker can perform routine maintenance and address any issues that may arise.
By taking these necessary steps and following this checklist, you can leave your house with confidence and enjoy your winter getaway as one of the Snowbirds Leaving for the Summer.
Do you know How to Ship Your Car When Moving to College?
What does the client say?
Why Do Snowbirds Prefer NAT?

Mike and Karen are snowbirds from Colorado who spend their winters in sunny Florida. This year, they decided to bring their RV along for the trip. They knew they needed a reliable and safe way to transport their RV. So they contacted Nationwide Auto Transportation.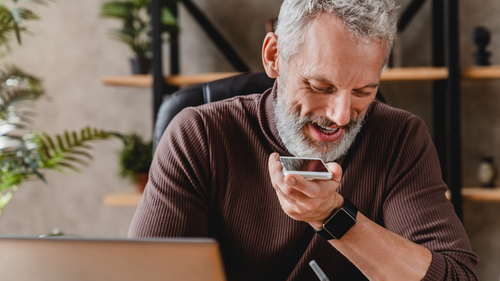 "The team at Nationwide Auto Transportation was happy to help. They explained the shipping process and assured Mike and Karen that their RV would be transported safely and efficiently. They even provided them with a quote for the service, which they found to be reasonable and competitive."

Once they agreed to the service, Nationwide Auto Transportation picked up their RV in Colorado. Following this they transported it across the country to Florida. The team kept them informed every step of the way. Finally, they made sure that the RV arrived on time, and in perfect condition.
Mike and Karen were thrilled with the service they received from Nationwide Auto Transportation. They were especially impressed with the company's excellent communication and attention to detail. They felt confident that their RV was in good hands throughout the entire shipping process.
Thanks to Nationwide Auto Transportation, the couple was able to enjoy their winter getaway in Florida with their RV by their side. They were grateful for the reliable and hassle-free service that the company provided!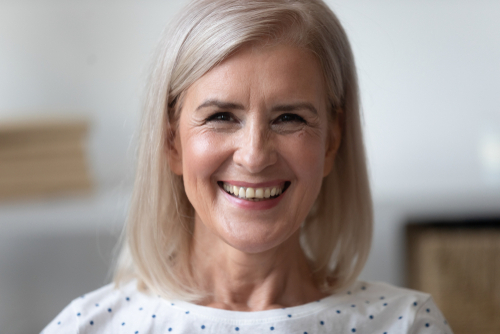 "We recommend them to anyone looking for a trustworthy auto transport service."
---
Cheapest Way to Snowbird in Florida
Are you a snowbird on a budget? Don't worry – there are plenty of ways to save money while still enjoying your winter getaway in Florida. Here are some tips to help you find the cheapest way to snowbird in Florida.
Find Affordable Housing
What is the best way to Snowbird in Florida? One of the biggest expenses for snowbirds is housing. To save money, consider finding affordable housing options. Consider:
Renting a condo or apartment
Booking a vacation rental by owner (VRBO) or Airbnb
Joining a house-sitting network
Finding a roommate to share living expenses
Avoid Peak Seasons
What is the cheapest way to be a snowbird in Florida? Florida is a popular winter destination. This means prices can soar during peak seasons. To save money, consider traveling during off-peak seasons, such as January or February. You can also try to negotiate prices with vacation rental owners or hotels.
Use Public Transportation
Driving can be expensive, especially if you're traveling long distances. To save money, consider using public transportation options such as buses, trains, or shuttles. Some cities also offer bike-sharing programs or ride-sharing services. These can help you get around without breaking the bank.
But what if you want, or even need, your car in Florida? If you do need your car shipped, Nationwide Auto Transportation can handle that for you. Give us a call today!
Find Discounts for Popular Activities and Attractions
Florida is home to many popular activities and attractions, but they can come with a hefty price tag.
To save money, look for discounts and coupons for:
Theme parks, such as

Disney World
Universal Studios
SeaWorld

Museums
Zoos and aquariums
Golf courses and sports facilities
Many attractions and activities also offer discounts for seniors, military members, and their families, so be sure to ask about those as well. At Nationwide Auto Transportation, we're proud to offer military shipping services with discounts for our brave men and women in uniform. Check out our military auto transport service page for more information.
These tips can help you find the cheapest way to snowbird in Florida. Most importantly, you can still have a memorable and enjoyable winter getaway, even on a tight budget.
Best Ways to Snowbird in Florida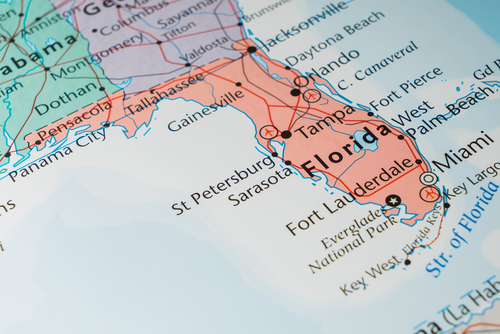 Popular Destinations
Are you looking for the best ways to snowbird in Florida? Here are some of the most popular destinations and activities that snowbirds can enjoy during their winter getaway.
Naples
Located on the Gulf of Mexico. Naples is known for its
beautiful beaches
high-end shopping
and world-class golf courses.
St. Augustine
Known as the oldest city in the United States, St. Augustine is a:
historic and charming city with cobblestone streets
Spanish-style architecture
numerous museums and galleries.
Clearwater
Clearwater is a popular beach destination with:
clear waters
white sand beaches
numerous water sports and activities.
The Villages
The Villages is a unique retirement community with:
over 100,000 residents
numerous golf courses
wide range of social and recreational activities.
Best Times to Visit Florida
The best times to visit Florida are during the winter months, from December to April. This is when temperatures are mild and there's less humidity. During this time, snowbirds can enjoy a wide range of activities and attractions:
Join Snowbird Communities and Clubs
Join a snowbird community or club in Florida. It can be a great way to meet new people, socialize, and enjoy a wide range of activities and events. Some popular snowbird communities and clubs include:
The Snowbird Company (https://www.snowbirdcompany.com/)
American Snowbird (https://www.americansnowbird.com/)
Florida Snowbird Club (https://floridasnowbirdclub.com/)
By joining these communities and clubs, snowbirds can gain access to exclusive events, discounts, and social opportunities. But, why did the snowbird retire in Florida? Because he wanted to take it easy and have a "sand"-tastic time!
Winter Home Maintenance Checklist
Everyone needs a checklist for leaving house vacant! Before leaving your house for months, it's essential to perform some necessary maintenance tasks. This is when a list of things to do when leaving house for 3 months is handy. This will ensure your home is in good shape and protected during the winter months. Here's a checklist to help you prepare.
Check the HVAC system:

Schedule a professional inspection to make sure your heating system is in good working order.
Replace filters if needed.

Clean gutters. Clear out any debris from gutters and downspouts to prevent water damage and ice dams.
Drain pipes. Turn off the water supply and drain all pipes to prevent freezing and bursting.
Inspect windows and doors

Check for any drafts or leaks
Replace weatherstripping or caulking as needed.

Secure doors and windows

Lock all doors and windows
consider installing additional security measures

Turn off appliances. Unplug all appliances and electronics to save energy and prevent electrical hazards.
Tips for Maintaining Your Home During the Winter Months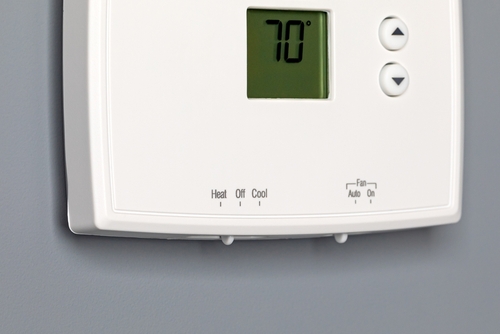 How do you keep your home in perfect condition while you're away for several weeks or months?
Use a programmable thermostat

Set your thermostat to a lower temperature when you're away to save energy.
Program it to warm up the house before you return.

Keep the house well-insulated

Insulate your home to prevent heat loss and reduce energy costs
Add weatherstripping, caulk or seal gaps
Install insulation where needed.

Hire a caretaker. Consider hiring a caretaker or house-sitter to check on your home periodically and make sure everything is in order.
Install a home monitoring system that can alert you if there is any unusual activity in or around your home.
Follow our checklist and tips. They can help you prepare your home for an extended absence. Enjoy your winter getaway worry-free.
Don't forget to get a quote on snowbird shipping with Nationwide Auto Transportation. Take advantage of our 20% discount for first-time auto shippers.
Get Your Snowbird Shipping Quote Today
Congratulations, you're now well-prepared to embark on your snowbird adventure! Here's a quick summary of the checklist and main points of this article:
Learn what a snowbird is and how to live like one.
Pack smartly with our essential snowbird packing checklist.
Don't let your home throw a tantrum with our home preparation checklist.
Save money while snowbirding in Florida with our cost-saving tips.
Explore the best ways to snowbird in Florida with popular destinations and activities.
Maintain your winter home with our comprehensive winter home maintenance checklist.
We hope this post about things snowbirds need to know has been helpful and informative for you. Don't hesitate to share your own tips and experiences as snowbirds in the comments section below. We'd love to hear from you!
If you're planning to bring your car with you, make sure to talk to a consultant at Nationwide Auto Transportation about our snowbird shipping services. As a first-time auto shipper, you can enjoy a 20% discount on our services. Get your snowbird shipping quote today and enjoy your winter getaway worry-free!
Make sure to explore more articles on the Nationwide Auto Transportation blog related to snowbirding, traveling, and transportation. We're dedicated to providing you with the information and services you need to make your travels safe, comfortable, and stress-free. Thank you for choosing Nationwide Auto Transportation, and happy snowbirding!