Reading Time: 5 minutes
With increasing competition in the transport sector, companies need to implement new existing technologies and significantly improve the quality of their services in order to stay afloat. What transport industry trends will be successful in the nearest future of the logistics?
Looking at transport industry trends that grew over the last few years
Delivery of goods is a significant part of each country's economy. According to Statista, freight transportation amounted to more than 150 billion U.S. dollars for the country's gross national product in 2016. FedEx, the leading freight forwarder alone, generated more than $60 million in revenue in the same year. Logistics companies are primarily focused on serving the e-commerce market. Fred Smith, the founder of FedEx, estimates that this market will reach nearly $2.4 trillion. In 2018, the company's growth rate was 26% higher than in 2016.
The key to success in the transportation business is to ensure the profitability, flexibility, and efficiency of services provided. This is why companies need to implement modern strategies and Transport Industry Trends to compete with other market participants.
1. Safer roads with electronic devices for drivers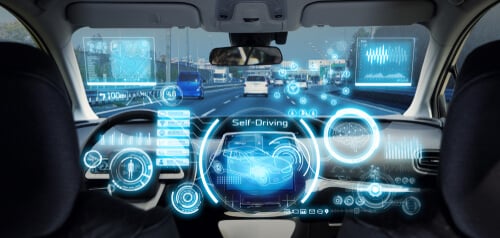 According to mechanicfaq.com, electronic logging devices (ELDs) may have a significant impact on the transport industry in 2020. By limiting drivers' working hours to 50 hours a week, with 2 days off, these devices can make roads safer by alerting drivers to rest. At the same time, carriers will no longer be able to deliver as much cargo as they could prior to the introduction of ELDs, but the cost of these devices will be included in the cost of transporter services. By December 2020, transport companies in the US that transport goods using trucks are required to implement ELDs.
2. Unmanned Aerial Vehicles
The technology for UAVs is still in the improvement stage. Its developers still face certain obstacles. One such challenge is to improve the software so that it can work effectively on urban roads with heavy traffic. However, this is one of the transport industry trends that will lead the way in future. In the long term, transport companies need to start preparing for the upcoming technological changes in the industry and start equipping their trucks with self-propelled navigation systems that can "learn" from the experience of real drivers.
Thanks to artificial intelligence (AI) and countless sensors, an AI-supported vehicle can properly assess road conditions and learn how truck drivers behave in "non-standard" conditions on the road. In addition, by exchanging data between vehicles, the trucks will be able to share information and make other similar vehicles smarter. In the long run, these vehicles have the potential to become even better drivers than people.
In fact, this future is closer than it seems. The Tesla electric tractor has autopilot functions that can greatly facilitate the driving process. Walmart and many other companies, such as Pepsi, Asko, and Loblaw, have already placed orders for Tesla Semi trucks for their commercial needs.
3. Compliance with standards
Compliance with the rules is more an obligation than a trend. Commercial carriers should stay abreast of the latest standards and regulations that have been adopted, amended, or replaced by any local, state, or federal government. Whether it's the rules for e-journals, overtime or safety regulations, the timely tracking of legislative developments in the industry will always be a trend.
Blockchain is becoming one of the new trends in the transport industry. One of the promising ways of using blockchain technology in the shipping industry is to ensure the accuracy and veracity of records showing performance, maintenance history, and various other vehicle indicators over time.
When a truck is sold as a used vehicle, potential buyers may have questions about how the vehicle was used. Because blockchain transactions are unchangeable and transparent, all parties involved in the transaction can be confident that the truck's information is true.
Another promising way to use blockchain in the transport industry is to monitor cargo capacity. One of the factors that affect the cost of transportation is the volume and weight of cargo. The use of the Internet of Things (IoT) sensors can help determine the amount of space occupied by a specific cargo. These data points can be used to calculate shipping costs. Storing this information in a blockchain system signed by a smart contract will allow for automatic payment based on the amount of space occupied by the cargo being shipped.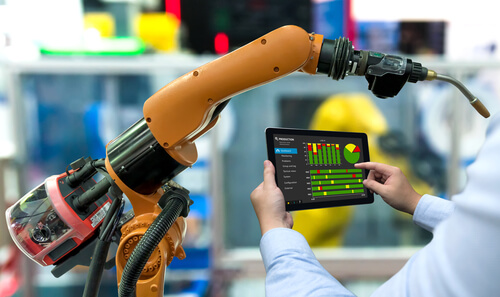 4. Targeted delivery
The growth of the e-commerce market leads to an increase in demand for targeted supplies. Providing better service means greater competitiveness. Large freight forwarders should consider adding a fleet of small vehicles in order to gain a greater market share. However, targeted delivery can lead to tight delivery schedules or even additional risks in the supply chain. In any case, targeted delivery is one of the trends in the transport and logistics industry in 2020.
5. Low-Cost Airlines Extension
Budget airlines have gained a significant market share and had a major impact on airline prices, particularly in Europe and North America. They have differentiated levels of service that satisfy the low-quality customer service to allow such customers to pay only for a minimal set of services.
Low-costers are expanding quite aggressively, lowering prices to ensure sufficient passenger or cargo traffic for their aircraft. Some of them are focused on both national and international flights. Their low price is mainly due to the low labor costs in the countries where they operate and the lower amount of fuel needed to travel distances. This is why transport companies should strive to improve the efficiency of their services.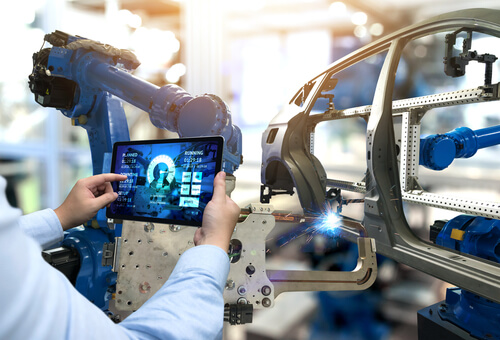 6. Drone delivery
As part of the growing trend of targeted delivery, some retailers and transport companies are testing the delivery of small cargo shipments using drones. At the end of 2016, for the first time, Amazon delivered an order to its customer using an unmanned aerial vehicle. This delivery took place in England as part of Amazon's new Prime Air programme which involved receiving the order within 30 minutes. Following the success of Amazon, various companies began investing in drone delivery to increase the profitability of their business. Considering the promising potential of this technological approach, drone delivery will be among the main transport industry trends in 2020.
Transport Industry Trend Recap for 2022
Given that the development of new technologies will only accelerate in the nearest future, transport companies should remain aware of how the industry is changing. As fuel, vehicle parts, etc. costs increase, transport companies should apply new methods and strategies to improve their efficiency. For the same purpose, they should look to the future and be ready to invest in equipping their fleets with smart devices and applying modern technologies to invent new transport industry trends.