Reading Time: 6 minutes
One of the biggest mistakes people make when relocating, is to go with the cheapest quotes. Yes, we all want to save money wherever possible, but things cost money and it must be funded somehow. In this post, we will look into the factors that affect the car shipping cost and other types of pricing so that you can make an informed decision. By cutting corners, you can end up losing more than just a few dollars in shipping fees. Let's take a look at what life is really like on the road to understand that your car shipping fee is not all profit.
What goes into car shipping cost?
When you request a shipping quote from a professional auto transportation brokerage company, they will consider all the car shipping costs that are involved in fulfilling this service, and assign a fair price to your order. Of course, every business is there to make a profit; if they don't, they cannot continue to offer that service. That's exactly why there are so many fly-by-night auto shipping companies that start out charging ridiculously low rates, but it is not sustainable, and before long, their service starts to leave much to be desired. Soon enough, they start to collect bad reviews on BBB and Yelp and Google Business and then they disappear.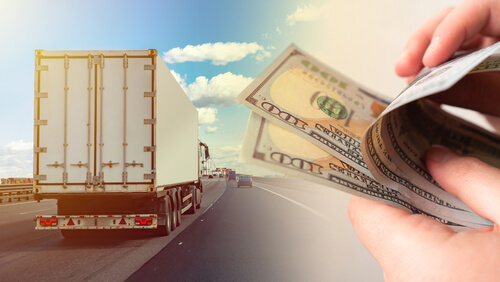 Great Business Acumen
Maintaining a successful auto shipping business costs money. It requires some business know-how and a commitment to customer satisfaction. Some of the costs involved in running an auto shipping company are paid by the broker, while other costs are carried by the actual carrier. Of course, carriers are also responsible for maintaining professional operations, and that's why Nationwide Auto Transportation carefully vets all the carriers in our network to ensure you're not exploited when it comes to car shipping costs.
We always advise customers to never base shipping a car on price alone; after all, we're often the company that's called to fix up what cheaper companies have messed up. We see the results of opting for cheap quotes on a weekly basis.
When shopping for cheap car shipping quotes, be sure to verify the factors listed below that add to the costs of auto shipping done by a reputable auto transporter.
Truck repayment
As we mentioned earlier, starting an auto shipping company costs money; most notably, the cost of the truck. The newer and more advanced the truck that transports your car, the more likely you are to be satisfied with the service. Someone who gives you a super cheap car shipping quote might well be using a very old and dilapidated truck that could easily break down during the cross-country run, thus delaying your order.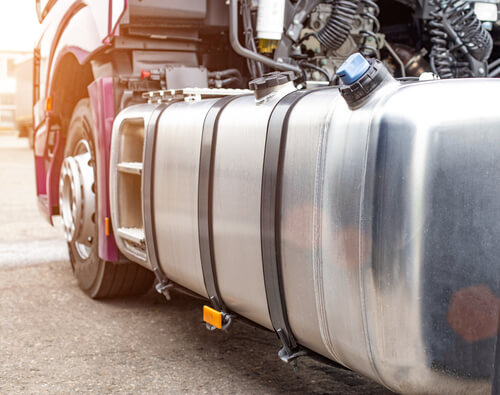 Fuel
Granted, fuel is one of the biggest costs of any type of freight transportation. Also, the price of fuel fluctuates all the time, so a company that does not charge a car shipping rate that fluctuates accordingly, is looking for trouble. If they charge a standard shipping rate, they can easily get into trouble financially. Rather work with a company with fluctuating car shipping cost.
Insurance
Never ship your car unless it is insured by your personal auto insurance, and my the carrier's liability insurance. Car shipping companies are required by law to carry insurance for their cargo. If a company is very cheap, this is likely one of the areas in which they are scrimping. Ask yourself: What will happen if there's an accident while my car is in transit? Who will pay for the damages? Unless the company has a large bank account to cover the cost of damages to all the vehicles on the carrier, you will likely end up having to face the music all by yourself.
Drivers' Salaries
While most auto carriers are owner-operators, many also employ drivers. Even so, these people should earn money for their time, skills, and efforts. Becoming a heavy haul driver is no mean feat. These individuals spend a lot of money on becoming licensed and qualified to drive these heavy machines. Also, they spend a lot of time away from their loved ones. They often sleep in their trucks or in motels, and hardly ever at home. They must either buy food on the road, or cook in the cabin of their trucks. Does the money they earn make up for the inconvenience? That's subjective. And yes, they chose this career – without which we would not have the convenience of shipping our vehicles and that's considered when it comes to your car shipping cost.
Registration fees
In addition to drivers earning their specialized licenses, trucking companies also have to register with the FMCSA and be approved by the Department of Transport. Again, maintaining registration costs money.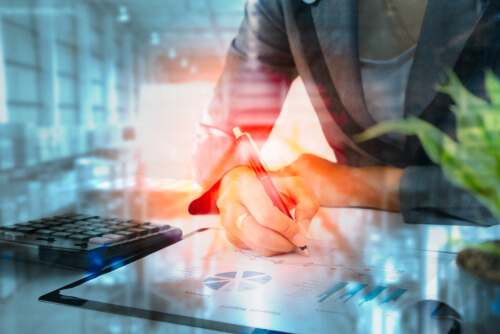 Technology
Modern car carrier rigs are equipped with all kinds of technology to deliver faster, better service and to ensure the safety of the drivers, road users, and of course, your precious car. This is factored into your car shipping cost. Don't get too excited thinking that autonomous trucks (self driving trucks) will save you money on car shipping, as we're still many years from that reality. Remember, truck drivers do much more than just drive trucks…
Labor
Speaking of a truck driver's job, what goes into auto transportation shipping? Apart from driving, truckers have to perform a variety of other tasks, such as:
Checking vehicles against the Bill of Lading at collection and delivery
Loading and unloading cars
Securing orders
Administration
Maintaining logs relating to the truck maintenance and driving hours
Managing assistant drivers (if needed)
Customer service activities
Managing loads
Replacing tires
Ensuring safety, and much more.
Working with an auto shipping broker like Nationwide Auto Transportation takes care of a chunk of the customer service and administration element. However, remember that outsourced services also cost money and this is factored into your car shipping cost. Perhaps sensors can assist with the truck's health, the driver and or assistant must still perform the physical task of hauling pallets, attaching vehicles to winches, changing tires, or reshuffling loads.
Also, no technology can supersede the personal touch of a phone call to a customer to arrange transportation, and the handshake upon meeting. Then there's the checking over of the car upon collection and delivery, to complete and sign the bill of lading, and a warm friendly smile without which no service is really valuable.
Toll fees
Whether you're using an auto transportation company or hiring an individual to drive your car to its destination, you will still be liable to pay toll fees. In fact, since the cost is split by all the cars on the car shipping carrier, you will pay less than if the car went through the toll individually. This is one part of car shipping cost where you actually really save.
Security
In today's world, security is a must when it comes to protecting your cargo. For that reason, most auto transportation rigs are equipped with GPS trackers and other types of security devices. Their locations are monitored. (which is handy when you want to know where your car is at any point during the shipment!). But that's not the only security required. When it comes to enclosed auto transportation, special trucks are used, with special equipment to protect your vehicle against a variety of potential issues. 
Due to the high value of the cargo, someone has to stay with the truck at all times. For this reason, most trucks either have two drivers who drive around the clock, or a driver and a helper. The extra driver or the helper sleeps when the truck is moving. They will then switch to protect the vehicle. 
Some trucking companies employ drivers, while others are owner-operators. Cheap car shipping companies is that they often use part time drivers and helpers that have not been properly vetted. Work with a reputable auto shipping company for peace of mind. You can rest assured that employees have been background checked for your peace of mind.
Some rest stops are secured, but they often require an admission fee.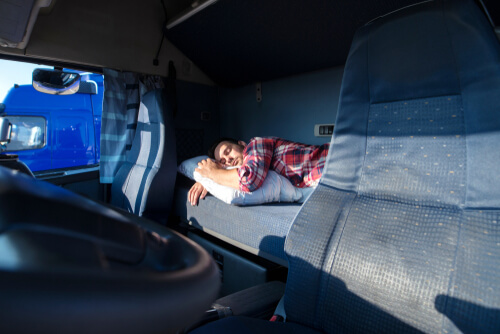 Choose an Expert Car Shipping Company
Bearing all these factors in mind, it is obvious that you get what you pay for when it comes to car shipping cost. Never go for the cheapest car shipping quote, because you don't know where the company is cutting corners. Rather opt for a reputable auto transporter. At Nationwide Auto Transportation, we only work with reputable, vetted carriers who maintain their industry requirements and who deliver consistently satisfying customer service.
Learn anything else you would like to know about car shipping in this post, or contact us for a free estimate of your car shipping cost.