Reading Time: 13 minutes
How does car shipping work? At Nationwide Auto Transportation, we help you understand how to connect with car shipping company and learn about our service. Know exactly what is involved in shipping your car! This absolutely makes the process much simpler and smoother.
That's why we scoured the web in search of questions everyone asks about car shipping! We answer them for you right here!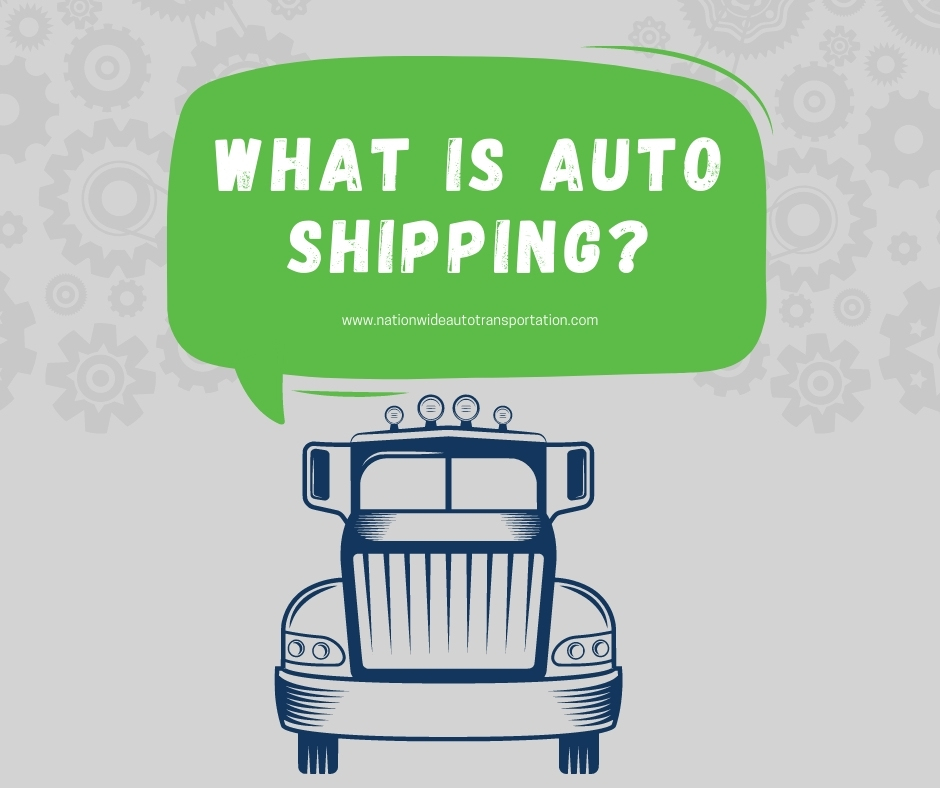 Popular Car Shipping Questions, Answered.
Q: Is Nationwide Auto Transportation a broker or a hauler?
A: We're an auto transport broker… Here's the difference.
Car Shipping Lead Generators –
Have you ever come across a website that promises to send you six or ten leads in 24 hours? Those sites are lead generators. The company may be an IT company, or an entrepreneur with a website looking to make some cash. This they do by selling your details to various mailing lists. In some cases, vehicle shipping lead generators do actually pass your details on to car shipping companies. However it's rare and you will probably have to search for more quotes anyway.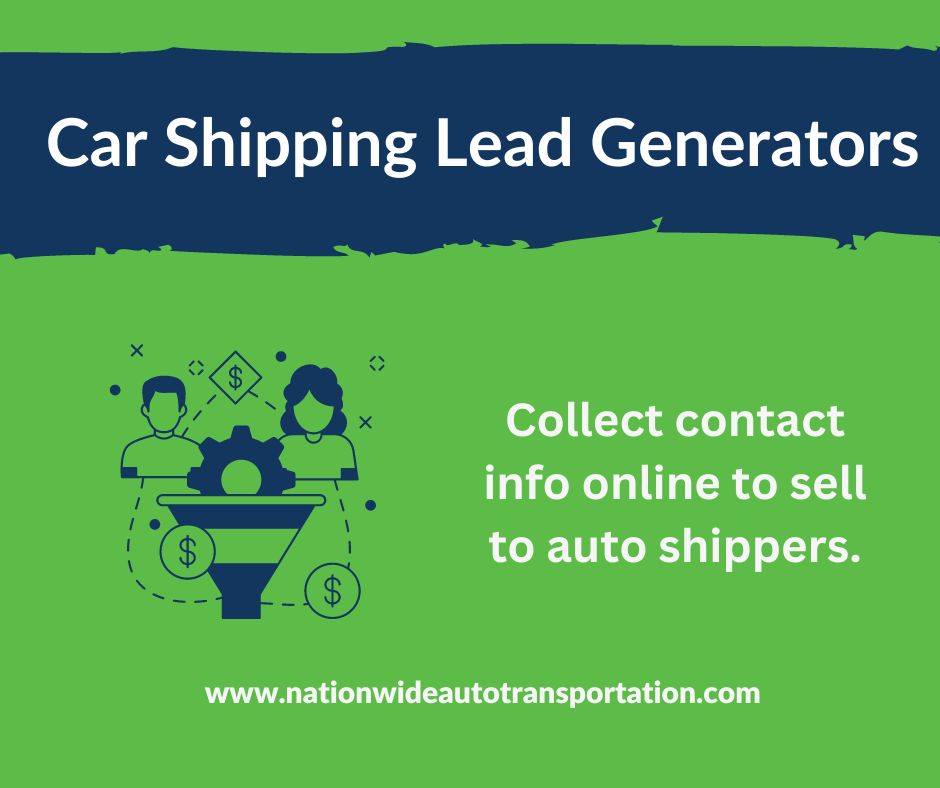 Auto Shippers –
These are the big-name companies with their own branded trucks and drivers in uniform. They are the first choice of people who are looking for security in the form of familiar logos and brands.
Another type of auto shipper is the driver who owns a truck. You can contact them directly to arrange your car shipping, too.
Trying to arrange your auto shipping through a company or individual with their own truck can be scary. Mostly they have only one, or perhaps a few trucks operating in small regions. That means that your car shipping can be slow, depending on availability. Alternatively it can be expensive, if your car is the only one headed to a certain destination. For out of the way destinations, an independent carrier may complete the last leg of your route.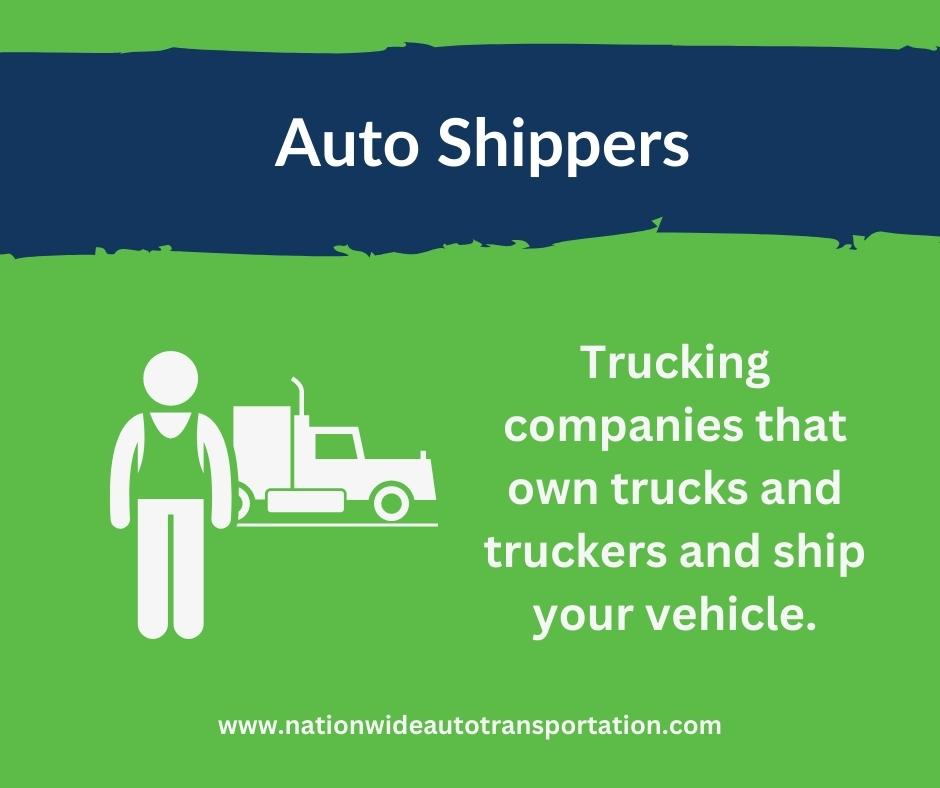 Auto Shipping Brokers –
The third type of auto shipping company combines the benefits of all the other types. Clearly this takes the hard work out of your hands. An auto shipping broker has access to freight load boards. From here they can quickly identify car carriers headed to your destination and obtain the best price possible.
When you book a car shipping job with an auto transportation broker, they will find a shipper that has all the right equipment to safely transport your car. The freight load boards give them access to thousands of car carriers running between every destination in all 48 states. That means that they're able to negotiate the best possible prices and the fastest shipping on your behalf.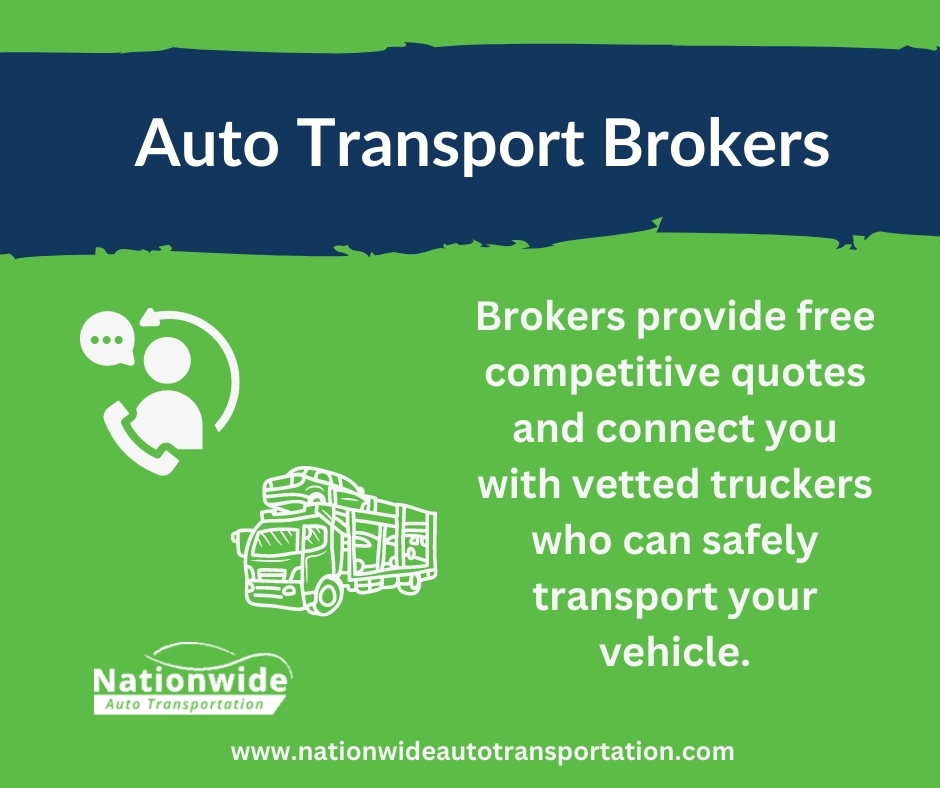 You'll have to decide what what is the best car shipping company for your specific needs.
Wondering how to start car shipping brokerage? Read our Starter Story here to learn more.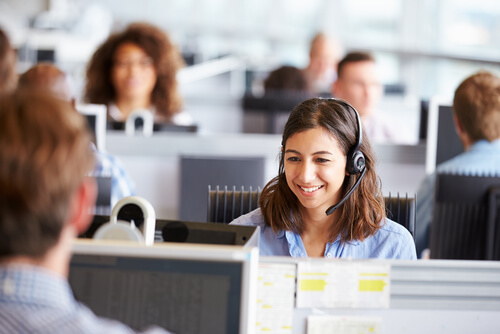 Q: How much is car shipping from state to another?
A: Car shipping costs vary depending on multiple factors. That's why we will gladly provide you with a auto shipping FREE quote. Simply use our free auto shipping calculator.
Q: How long car shipping from California to Texas?
A: It takes approximately a day and a half to ship a vehicle 500 miles, however, much depends on the road conditions, weather, and other factors long the route. When you receive a booking confirmation, your driver will inform you about the duration of the transport.
Q: How much to tip car shipping?
A: There will be no additional fees or surprise bills when you ship your car. The amount you tip is entirely up to you, based on the quality of service you receive.
Q: How much does it cost to ship a car across the US?
A: How much is car shipping from Texas to Florida? If you're asking this question, you've probably already decided that it makes sense to ship a car across the US to your new home or vacation destination. But in order to make an informed decision, you need to know how much it will cost to transport your car in the US. The easy answer is "It depends". The average sedan, in good working condition can cost an average of $800 to transport it across the country, depending on the shipping distance.
Several different factors are involved in determining the cost to ship a car across the US, and seemingly insignificant factors can have a drastic effect on the price. So while the factors below affect the cost, it is by no means an accurate formula to determine the exact cost to ship a car across the US. The best way to find an accurate rate to ship your car, would be to make use of a car shipping calculator.This software program uses sophisticated algorithms to determine a price based on the latest data, compiled of nationwide shipping costs information.
Learn more about estimating your car shipping rate.
To learn more about how car shipping costs are calculated, read this post.
Q: Can you ship a non-running vehicle?
A: Yes, we can arrange transport for non-running vehicles, but bear in mind some car carriers do ship cars that are inoperable on trucks, but they do charge a premium. A car that steers and brakes can fetch an additional fee of about $100, whereas a car that has to be winched or fork-lifted onto the top rack of the truck can easily require up to $500 more in handling fees, depending on its size.
Q: Car shipping who loads it on the truck?
A: The car carrier will load the car onto the truck and as they know how, during car shipping how to properly strap down a car by the tires soft straps.
Q: Is it worth paying for expedited shipping?
A: It's usually best to start shopping for auto shipping across the country two weeks before your travel date, and to book your service 7-10 days from that date. This enables carriers to arrange their logistics in a way that makes the trip worthwhile. But sometimes, you have to get to your destination faster. This is often the case with military personnel who are transferred to a different base and have only a few days to report for duty.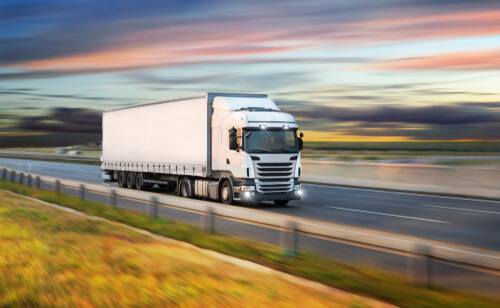 When you're under pressure to obtain fast auto shipping, get in touch with Nationwide Auto Transportation and ask for expedited shipping. Since this will affect the car carriers' pre-arranged route plans, which will involve additional cost of as much as $100 if you want your vehicle to be available within five days, or $500 same day or next day availability – if it is practical.
Q: Can a car be shipped from a storage facility?
A: Yes, indeed! Whatever your reason for placing your car in a storage facility, NAT can ship it from their to your chosen location.
Q: How much do car haulers make per car?
A: That's hard to tell. It all depends on a number of factors, including the route, the shipping method, fuel costs, distances, insurance and much more. Each carrier also has their own markup and financial business obligations.
Q: Can I ship my motorcycle?
A: Indeed! With the right company, you can shape any type of motor vehicle, including motorcycles, military vehicles, ATVs, RVs and even boats.
Q: Can I ship an exotic classic car?
A: Indeed! If you need to ship your vintage car to one of the top US vintage car shows, or hire a classic car transport service, these 5 expert tips will help the process go smoothly. Most exotic or classic car owners opt for covered car transport.
Q: When is the best time to ship my car?
A: The short answer is that you should ship it when you need it to be shipped. However, if you are flexible, it would be smart to consider some industry factors. Auto transportation during the holidays or during the winter when the snowbirds head south will always affect the cost of shipping your car across the country, or during the summer when there's a higher demand for carriers. Seasonal fluctuations can increase auto shipping quotes for shipping a car across the US by as much as $500.
You could also ship your car to Florida on the car train if you wish.
Q: Which is the best car shipping company?
A: Many factors go into choosing the right car shipping company for your specific needs. In order to operate legitimately, a shipping company must fulfil legal requirements.
In the U.S. auto transportation brokers fall under the personal vehicle freight business industry chain. Auto brokers must carry the appropriate licencing and must be authorized by FMCSA to broker vehicle shipping on behalf of their customers.
Brokers require government licensing to operate, and must obtain an Operating Authority from Federal Motor Carrier Safety Administration. They have to pay an application processing fee and show that they have a minimum of three years of relevant experience and or certified training.
Additionally, they must obtain a Freight Broker Bond, which will cover any losses to the carrier. This will cover lapses and fraud.
Carriers must meet the minimum insurance obligations.
The FMCSA will review license status every five years, and has the authority to revoke a broker's license if they are found guilty of unethical practices.
Learn how to choose an auto transportation shipping company here.
Q: How do I Assess Car Shipping Companies Near Me?
A: Looking at the car shipping companies nearby is usually a good place to start, because you can go visit them. However, this is not essential. If you're unable to go to their place of business, you can always look at online reviews. In fact, we encourage that you look at reviews. [Read our guide to reading online auto shipping reviews]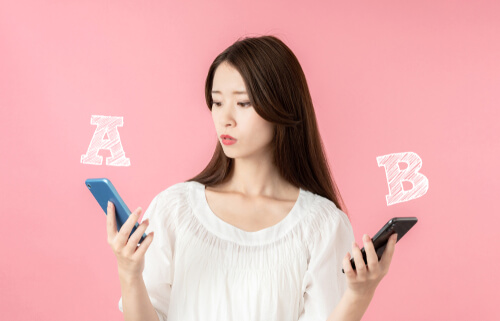 Q: What is the difference between open and enclosed car shipping?
A: Open carrier shipping is suitable for most vehicle types, and it is also the most cost-effective. Vehicles are transported atop a truck along with six to twelve other cars. Since carriers can transport in bulk, this is the cheapest method. However, when you work through a professional auto transportation company, you do not have to worry about the safety of your vehicle. About 90% of people who ship their cars across the country make use of this method.
Enclosed auto shipping (covered car transport) involves transporting a car in a truck with soft or hard sides that provide additional protection from the elements and road debris. Covered car transport is ideal for luxury vehicles, classic or antique cars, and super cars, as it also shields it from prying eyes. This type of luxury car transport is typically recommended for vehicles valued at more than $50,000.
Q: What is snowbird car shipping?
A: Every year, many retirees head south during the colder months. These people are known as snowbirds, and NAT offers them great deals on snowbird car shipping.
Q: Can I pack my car when shipping it?
A: Of course! Provided you follow the guidelines provided by the company. Read our guide for shipping personal belongings in your car.
Q: What is the cheapest way to transport a car?
A: You may be wondering whether you can't just tow your car. Some people feel that when it comes to choosing car shipping or towing, the former stands out.
While a single towing vehicle (conventional tow truck, flatbed, trailer, or your personal vehicle) tows your car, car shipping companies use a special flatbed or double-decker car carrier to transport your car along with up to ten other cars at the same time.
Q: Is car shipping safe?
A: Of course you want to know your car is safe while it is being shipped. It comes down to choosing the right auto transport company and the right shipping method. Of course, there are con artists in every industry, but we aim to help you avoid that.
Read our case study about shipping the Batmobile here!
Q: How long does it take to ship a car?
It all depends on the type of shipping and the shipping distance…
Q: How can I get my car delivered to another state?
A: Easily! Car transport companies operate routes across the U.S. If you're moving across the country, you can ship your car to your new location. Remember to check out our free Relocation Checklist if you're moving house!
Need to rent a truck? Check out our top truck rental companies review.
Q: How much does it cost to transport a car by train?
A: It's becoming more popular to ship cars by train (intermodal railway freight shipping), as pricing is quite competitive due to the large volume of vehicles that are being shipped on a regular basis. Nationwide Auto Shipping offers first class services for those wishing to ship cars by train. This service can help you save time as well as money on car hire, fuel costs and toll fees while minimizing the risk of accidents, hijacking, and potential damages. While reducing those costs and dangers, you also have the convenience of access to your own vehicle when you reach your destination.
To ship a car by train does take longer than shipping the car by road- or air freight or through USA seaport for cars. However, shipping a car by rail is also more energy efficient and fuel efficient. Unlike shipping by road, the rates of shipping a car by train don't fluctuate in relation to gas prices. This is one of the most attractive aspects of this service. [Learn more…] Most people opt for Ro-Ro shipping to transport cars abroad.
Q: How do you package a car?
A: In order to save some money during your move, you could consider shipping personal items in the car if your vehicle transport company allows it. If they do, it should work out considerably cheaper than posting your goods to your new address. It is important to follow the auto shipping company's rules and terms and conditions. Items to be sent are checked by the transport company and their weight is also checked to make sure that it is within limits.
[Also check out our U-Pack review here…]
Auto transport companies check the weight of cars and other items to make sure that these are in limits. If the items loaded in cars are heavy, then their weight could be equal to another car. Therefore, it is important to remain within the weight limits and ensure the items are allowed by the transport company. [Learn more…]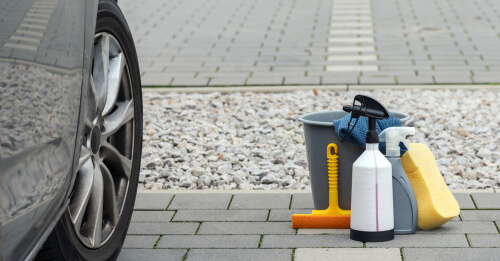 Q: Do I need insurance to ship a car?
A: Auto shipping companies must carry valid insurance certificates, and they should present it to you upon request. Some auto insurance policies may cover your vehicle while it is in transit, but don't assume this is the case. Instead, put a call in to your insurer and ask whether this coverage is applicable. Find out what information they require from you. [Learn more…]
While the risk of damage to your vehicle is minimal, it's still important to make sure the transportation company carries insurance. Transporters are highly experienced and reliable, but accidents happen, whether you're driving your car, or they are transporting it. You want to be sure that the company is insured in the unlikely event of any damage.
Open car carriers have to be insured for a minimum of $150,000, while enclosed carriers (covered car transport) require a minimum of $250,000. Classic car transport specialists usually have coverage that ranges between $500,000 to a few million USD.
When you work through a broker such as Nationwide Auto Transportation, you have the added benefit of the broker's insurance as well. It's a good idea to inquire about the available insurance, and to check with your own insurer as well.
Reputable auto transportation companies will provide cargo insurance and Auto Transport Gap protection. This insurance will provide protection for out-of-pocket expenses in case the carrier's insurance declines the insurance claim. You are protected for up to 48 hours after delivery, because the damage is not always detected right away.
Q: Is it cheaper to ship a car by train or truck?
A: There are many factors to consider when it comes to pricing shipping a car by train. The average rate to ship your car by train is about $1,000, depending on the destination and size of your car. This may or may not include the price of hauling the car to and from the train depot. It's often cheaper to ship your car by train than by truck across distances that exceed 750 miles. It's always a good idea to look for several quotes with different options to help you compare and choose the right option for your needs.
If it's an option to ship car by train, it may just be the way to go when you have to move the vehicle across a long distance. In the past, shipping cars by train mainly covered Northeast-to-Southwest routes, but as more auto transportation companies are making this service available to their clients, this service is covered on most main routes, especially in Illinois, Louisiana and Florida, as well as Texas, to name a few. Many of the major cities still have working train stations, which makes it easy to bring your car to or from the station.
Q: Can I ship a car without a title?
A: It is important to verify the ownership and title of the vehicle with an auction export representative before arranging shipping. You can ship it to any location in the world through a company like Nationwide Auto Transportation.
Buyers could also arrange their own vehicle shipping inside our outside of the USA. Once an auction export representative has verified that your vehicle is ready for shipping, a truck mandated by Nationwide Auto Transportation can collect it from the warehouse and bring it to your home anywhere in the US, or to an international shipping port from where you can arrange overseas transportation. The company uses ground transportation facilitated by a flatbed truck to transport your vehicle during door to door auto transportation.
When you use a recognized auto shipping company such as Nationwide Auto Transportation, you can rely on the expertise of qualified, experienced drivers that are licensed and approved by the US Department of Transportation and Federal Motor Carrier Safety Administration.
Certain issues that can affect the transportation time of auction vehicles include the fact that the seller has up to thirty days to submit title and ownership documents. Shipping companies cannot collect the vehicle until the documentation is available. This delay can be avoided by checking whether the documentation is available before you purchase the car from an auto auction.
Q: What do I need to know before shipping a car?
A: At Nationwide Auto Transportation, we believe that preparation is key to success in every part of life—including auto shipping. Whether this is your first or tenth time shipping a car, it's important to follow the correct preparation procedures. Car shipping preparation ensures that the process flows properly from quote through to delivery and beyond, and it is a great way to ensure your car doesn't sustain any damage. Find out how to prepare your car here and remember to disarm your alarm!
Q: Why should I choose Nationwide Auto Transportation?
A: Wondering how to find a good car shipping company? NAT has all the required industry affiliations, thousands of amazing reviews, more than 2,500 carriers covering routes across the nation, and we shipped more than 25,000 vehicles in 2018. You can rely on our experience and commitment to superb service, whether you're shipping a classic car, custom car, an AWD, or a sports car when you wonder where to find a car shipping carrier.
Navigating the Process | How to Ship a Boat Internationally is a great read if you are thinking of relocating overseas.
Where can I get a FREE car shipping quote?
How much does car shipping cost? Request a FREE car shipping quote from Nationwide Auto Transportation now.