Reading Time: 9 minutes
Looking to buy a pre-owned car? If you're hoping to have some flexibility to negotiate a good deal, or if you can't get finance, you may opt to look for cars for sale by owner on sites like Craigslist or Ebay Motors or the many others that are available. As an added bonus, when you buy cars for sale privately, you get to avoid pushy second-hand car salesmen.
However, you've heard about people buying second hand cars that look great, and quickly turn into 'lemons' as soon as they leave the lot… You want to avoid that at all costs. You also know that wherever money changes hands, scam artists abound.
Although there are lemon laws against misrepresenting cars for sale to be in good condition while they fail to meet performance and quality standards, these laws don't typically apply to private sales, but rather to dealerships. When it comes to cars for sale by owner, they are sold "as is" and "buyer beware". That means that you, the buyer, will be saddled with whatever problems the car presents.
Despite the reality of con-artists, insufficient laws, and honest people inadvertently selling cars that don't meet decent standards, there are ways in which you can possibly secure legal recourse in the event of buying a dud.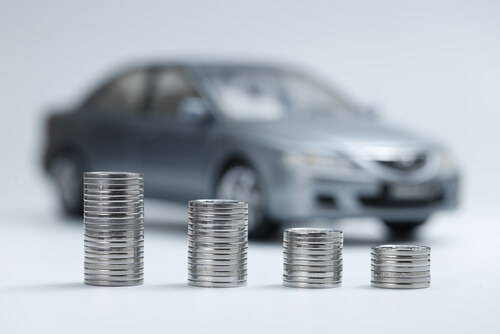 Where to Buy Cars for Sale by Owner
Many people drive used cars for sale, because it makes good financial sense. However, it all starts with gaining as much knowledge as possible so that you can avoid making an impulsive decision that will cost you in the long term.
Before you set out in search of cars for sale by owner, figure out the following:
Define the car that will suit your purpose. How many people need to fit into it? Do you need a hatchback, sedan, minivan or SUV? What are some of the must-have features?
Set a budget. When you know how much you're willing to spend, you can avoid being pressured into spending more. Remember to include the cost of an inspection and any small repairs in your budget.
Be prepared to shop around. When you are prepared to walk away from a deal, you won't be pressured into buying the wrong car.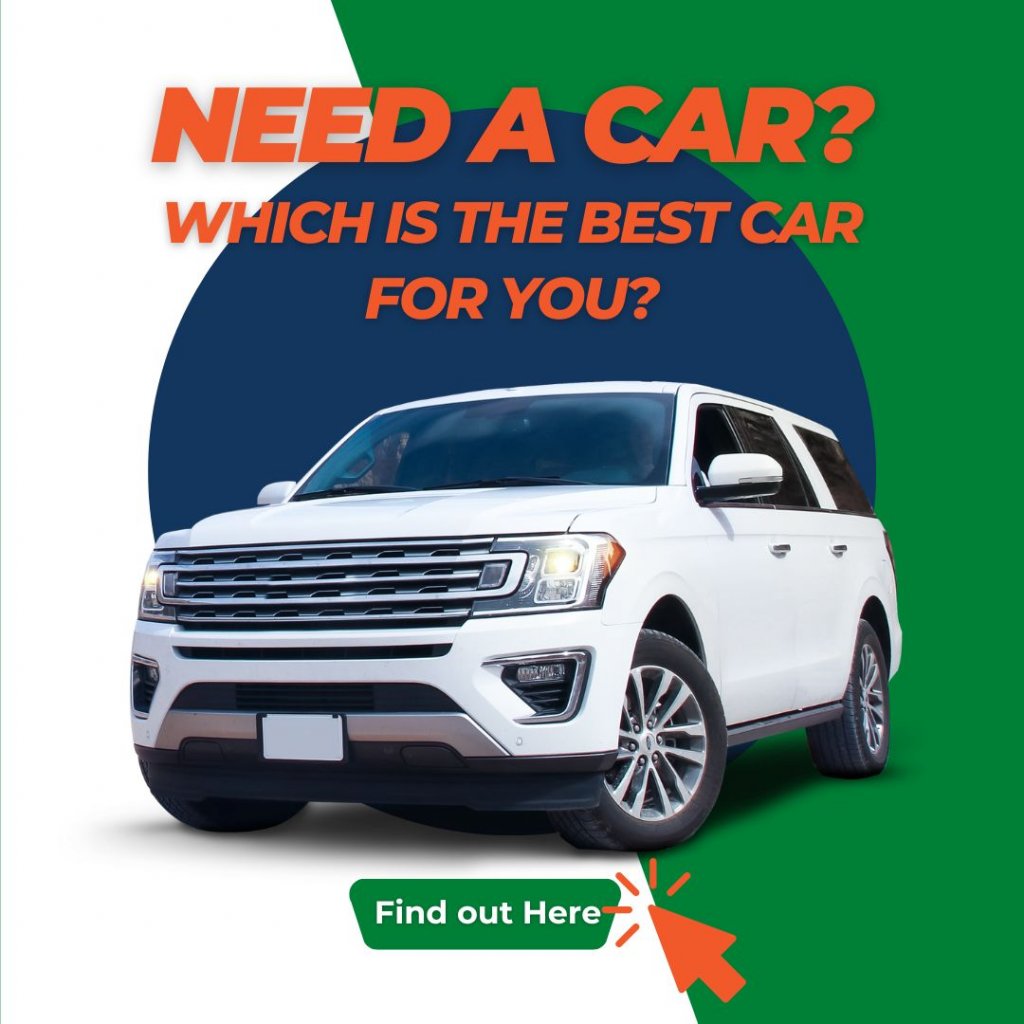 Run any search for "used cars" and you'll find many sites to choose from. Some of them are legitimate, so let's start there. When looking for a used car, start with these sites:
Used Cars
AutoTrader.com has a huge database of listings for used cars for sale, however, the majority of listings are placed by dealers.
Cars.com typically lists approximately three million cars at any time. Again, many of the listings are posted by dealers and syndicated to numerous partners and newspapers.
eBay Motors Local Classifieds allows owners to post their used car classifieds on the site. Because the service is free to advertisers, and includes a limited Carfax report, it is very popular with owners selling cars.
Craigslist may be somewhat unorganized, but it is free, so many people include their cars for sale by owners ads on the site.
Police Auctions and Manheim Auctions are two of America's auto auction options where you can find a good deal on a used car. However, if you want to see the best car prices in your locale, check out 1-800 Car Show, Edmunds Price Promise and TrueCar No-Haggle.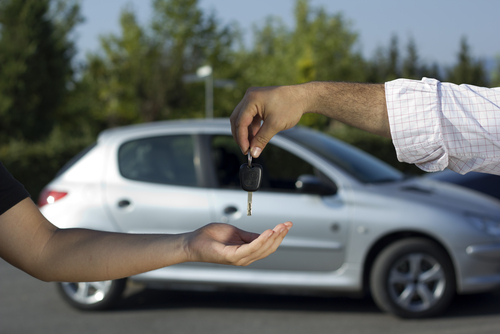 By buying a used car from a private seller or one of America's auto auctions, you have the best chance to pay the lowest price, as opposed to a dealership that engages in making a profit from selling cars on the daily. When you buy from a private seller, you forego the snazzy showroom and helpful financiers, but you're bound to enjoy other advantages, including:
What are the pros?
A better price – If your budget is your greatest concern, then buying from a private seller is often the best way to go. You'll save a good amount in "dealer fees" and "documentation fees" that are typically added at the last minute.
Time saving – When you buy a used car from a private seller, you're both on equal terms. You probably haven't bought a lot of cars before, and the private seller hasn't sold too many, unlike an experienced dealer. Like you, the private seller is interested in concluding the deal as fast as possible, at a fair price. That's your best bet for getting a good deal, as the private seller is less likely to turn down a lower price on the car.
Disadvantages of Buying Cars for Sale by Owner
While there are many benefits to buying a car from a private seller, there will be disadvantages too.
A big one is No Financing. When you buy from a private individual, you will usually have to pay for the vehicle upfront, in cash.
No Dealer Warranty. Newish second hand cars with low mileage may sometimes have existing warranties that can be transferred with the car, but in most cases, private sellers cannot offer warranties.
Lemon-Law Protection – While each state has different requirements, lemon laws typically only protect buyers who purchase vehicles from dealerships, and not from private sellers.
Risk of Repairs – As the new owner of a privately bought used vehicle, you bear full responsibility for any repairs. However, you can reduce the risk by having the vehicle properly inspected before you sign on the dotted line.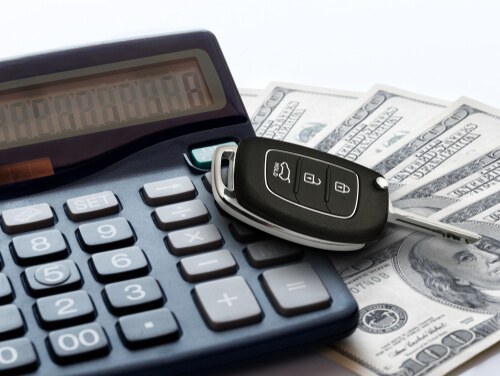 Negotiations: How to Buy a Car for Sale by Owner
For every legitimate online car seller, there are two con-artists advertising cars for sale. (Well, we guessed that number, but you get the point…) Also, many people have concerns about touching and feeling items when they buy online. If you're not familiar with buying online (and even if you are!) you want to follow the tips below when buying a car for sale by a private seller on Craigslist, or anywhere else online.
Be suspicious. Seriously, this is a good time to judge a book by its cover. In this case, the cover being the shadows of the dark web. Unscrupulous criminals tend to impersonate private car sellers and try to sell vehicles with tampered odometers, salvaged cars without disclosing the damage, and even stolen cars with falsified paperwork. Walk away from any deal on cars for sale by owner that seem too good to be true.

Ask about their reason for selling. A legitimate seller will have no problem explaining why they are selling the car. In many cases, it will be a case of upgrading or downgrading, emigration, or simply that they no longer need the car. If the seller tells you a lengthy sob story, cut your losses.

Ask for records. Some people may not have copies of maintenance records, so that's not necessarily and issue, but it may be a cause for concern.

Meet the seller in a busy, public place. Whenever you set an appointment with someone you connected with online, be sure that the meeting is in broad daylight in a busy location and take along a friend. Remain alert at all times, and don't separate until after the meeting.

Take your time. When it comes to buying a car for sale by owner, know that the right car will come at the right price at the right time.

Meet at the bank. When you've decided to buy the car, meet the seller at the bank. Ask for a clear title in their name, and pay the cash at the counter. You may want to check your state's laws to ensure a title will suffice for a car for sale by the owner, or whether you need a bill of sale.

Determine whether the price is accurate and fair using

Kelly Blue Book

.

Take a test drive. Never buy a car sight unseen or without taking it for a test drive.

Pay in money order, cashier's check, or third party escrow service.
Compiling the Facts Checklist
If you have a bad feeling about the way in which the seller acts, the things they said, or the feel of the vehicle, don't be afraid to walk away. However, if you like what you see, don't rush into it. Compile the information below about the cars for sale, and take a day or two to make the decision.
Download our Cars for Sale By Owner Checklist to compare up to three pre-owned cars before you make a decision to buy. Use the tips below to find out what to look for when you buy a used car:
General
Age of the car. Ideally, a used car should be between 3-5 years old if you're prepared to pay a little more for a car that's in great condition and still possibly have a manufacturer's warranty. Avoid cars older than twelve years.

Mileage. Odometers can be turned back, so that's not always a good indication of the condition of cars for sale. Ask the seller about how they used the car, and try to ascertain if the mileage looks legitimate.

Mileage vs. Gas Ratio. Honda, Toyota and Mitsubishi cars have good mileage to gas ratios.

Windshield. If there's a crack in the windshield, see if it spreads when you drive at 50mph on a freeway. N

o spreading is good

. If it spreads, consider whether you want to pay approximately $1200 to replace it. Check whether the wipers are working. It could be $10-20 each for replacement wipers.

Lights. Test the signals, brake lights and headlights. Although light bulbs are cheap, a light module can be a few hundred dollars.

Rims. If it's dusty inside the rims, that is fine, but oily rims could indicate that the brakes or suspension is leaking.

Steering wheel. Avoid buying a car with a racing steering wheel. Only original steering wheels will have air bags.
Engine
Leaks. Check underneath the car, on the tarmac.

Oil level. The dipstick should be light or dark golden, but never frothy.

Head gasket. Remove the oil cap and see if there is light brown or white sludge with a mayonnaise consistency. That could indicate a blown head gasket.

Exhaust smoke. It can vary, but should not be white. Black smoke could indicate that the car is burning too much fuel. If the cars for sale emit any type of smoke, have a mechanic inspect it professionally.

Sounds. There should be no clanging when you accelerate. Vibration is normal.

Dust. Look under the hood. If most of it is dusty, but one or more items are shiny, that means that something has been changed. Find out why.

Gearbox. The gears should change easily and there should be no resistance or grinding noises.
Body
Signs of repainting. That could indicate that panels have been replaced or repainted after it has been in an accident.

Rust. If there is a minimal amount of rust, you can have it fixed before it becomes a big problem.
Wheels
Check wheels for curbstone grazes, large dents or bent wheels.

Check the tires for bulges, gouges, splits and cuts.
Interior
Upholstery. Look for rips and tears in the material, or burns from cigarettes.

Roof lining. See that it is not sagging.

General condition. Cars with approximately 20 000 miles on the clock should still look almost new inside.

Electronics. Check that all the lights, infotainment system and other gadgets work as advertised in the cars for sale.
Documentation
Service history. Check that the mileage went up by a similar amount over the last few years. If it suddenly went down, that means that it has been clocked.

Vehicle history check. Pay for a

Carfax

or

AutoCheck

report. This tool is invaluable when it comes to getting to know a car's history, including accidents it was involved in, or other worrisome issues.

Mechanic report. Don't take the seller's word for it. Pay your own mechanic to inspect the cars for sale.

Proof of insurance. People tend to take better care of insured vehicles.

Motor Vehicle Title. If the car is relatively new, do an

online VIN check

to see that there are no lien holders.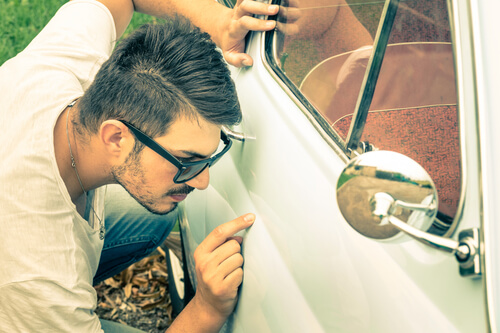 Financial Implications When Buying Cars
When buying cars for sale from a private seller, you can determine the Standard Presumptive Value by using the calculator on your local DMV site. The state will tax a portion of SPV, the amount of which varies between states.
Although you cannot deduct sales tax on used cars for sale, you may receive tax credits when you purchase a newer vehicle. Filing for an excise tax on gas is another way to get a tax exemption, along with some ways to save on taxes on gifted cars…
Using a third-party escrow service is a good way to handle the cars for sale transaction (other than cash) if you have never met the seller. The money is protected against loss or fraud while it is escrow.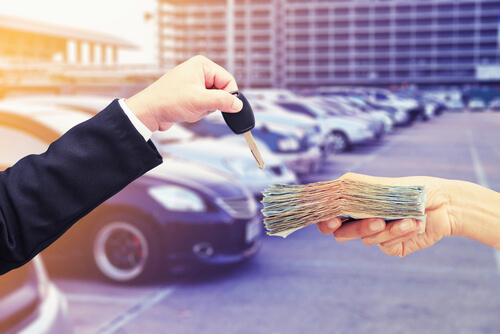 Did You Successfully Buy Cars for Sale by Owner? Congrats!
So, you've worked through the process of finding cars for sale and you're now the proud owner of a new (to you) vehicle. Buying a car from out of state can be quite complicated, as you don't always have someone trustworthy to drive it home, and you may not be able to take time off from work to fly out to collect it. The good news is that Nationwide Auto Transportation can assist you. Contact us today to find out how we can bring your car home to you or use our auto shipping calculator for a free, instant quote.