Reading Time: 8 minutes
Despite the COVID-19 pandemic leading to the postponement or cancellation of car shows, automotive festivals, in-person auctions and collector's gatherings, cars are still trading hands on a local and global scale. Thanks to technology, classic, vintage and antique car collectors can still get their hands on sweet deals on beautiful old wheels. Transactions can be handled remotely, and cars can be shipped to their new owners. Through the ages and through economically dire situations, nostalgic cars tend to remain a strong commodity.
Are you passionate about classic, vintage or antique cars? This buyer's guide will provide you the info you need to get your hands on a sweet deal. But first…
What's the difference between classic, vintage and antique cars?
Many people are confused about the exact definition of a classic car and how that's different from antique or vintage cars. It's not unusual for the term "classic" to be used interchangeably to describe any old car that does not look at home on the roads among today's modern rides. So let's look at some typical definitions, so that you know what to look for when you're buying a classic, vintage or antique car.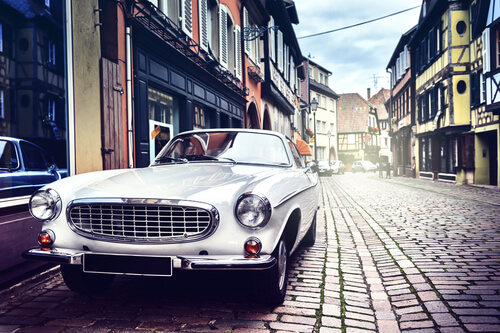 Classic Cars: The term classic car applies to vehicles that are twenty years older or more.
Antique Cars: An antique car is typically older than 45 years.
Vintage Cars: This moniker applies to cars built between 1919 and 1930.
However, these broad definitions don't apply across the board. Different states, boards and insurance companies also have their own definitions.
The Classic Car Club of America has the strictest description when it comes to classic cars. According to them, only cars manufactured between 1915 and 1948 and are distinguished by their respective "fine design, high engineering standards and superior workmanship" are considered classic.
Hagerty insurance considers cars between the years 1900 to 1979 as classic or antique. Cars manufactured since 1980 are considered collector cars by this company.
The California DMV has a broad classification on "classic cars", and they don't have different specifications for vintage and antique cars. According to them, cars manufactured after 1922 and older than 25 years are considered Historical Vehicles. However, they have another specification, known as Horseless Carriage, which applies to cars with 16-cylinder engines (or more) manufactured between 1922 to 1965. Replicas or modified cars do not fit into either classic cars or Horseless Carriage categories.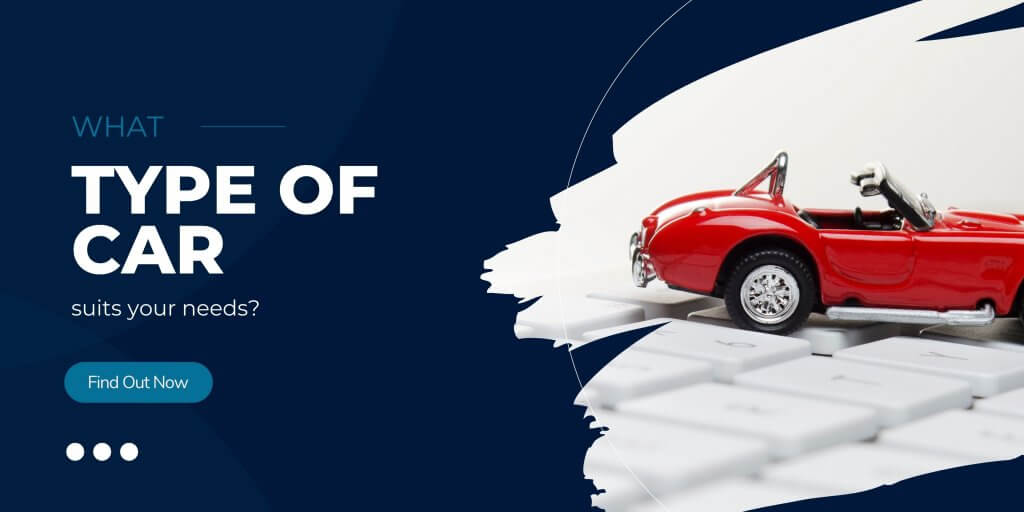 Buying a Classic, Vintage or Antique Car
Cars are considered an international commodity, and classic, vintage and antique cars tend to exchange hands across international borders all the time. As such, when you're looking to buy a new vehicle for your collection, it would be worthwhile looking on sites with international sellers. However, international buyers tend to prefer buying cars from the US, so stocks might be limited. Nevertheless, it would be worth your while to scour all these sites for your dream car:
Autotrader Classics – This well-respected site is dedicated to classic cars. Most of the site traffic is based in the USA, but you can also find cars that are being sold by advertisers in different countries.
eBay Motors – More than a billion buyers and sellers use this site, but it's probably a good idea to visit the dedicated eBay sites in a market that appeals most to you, namely the Australian eBay, the UK eBay, or German eBay.
ClassicCars.com – This site sees more than two million unique visits every month, which makes it a great place to look for American muscle cars, such as Firebirds, Corvettes and classic Mustangs.
Hemmings – At Hemmings – one of the largest classic car marketplaces – you can browse listings from the US, UK, Australia and Germany and you can buy parts here, too.
Dyler – This site is newer, having launched in 2018. However, the company has a worldwide audience, and allows people to list their classic cars for sale for free. That means that you can browse listings from around the world.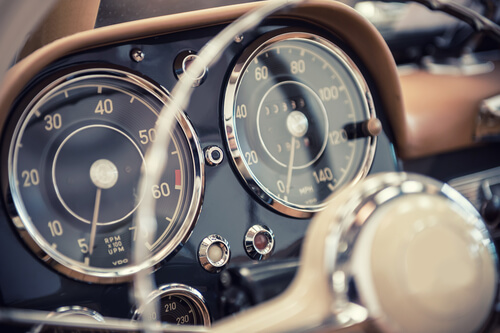 Once the pandemic is over and we're allowed to roam freely, you can add these options to your list of places to buy classic cars:
Classic Car Auctions – Every lover of all things retro should visit a classic car auction at least once in their lifetimes. Classic car auctions are incredible, with beautifully shiny old cars and a crowd of awesome people. You can typically find high-end cars, however, you will not have the opportunity to properly inspect the car, and it is sold "as is". Also, the auction fees can easily add up to 25% compared to buying a car from a private individual.
Classic Car Dealers – They get a bad rap, but like all other occupations, you get the good guys and the bad guys. Classic car dealers typically work on consignment basis. Private sellers leave their classic cars on the lot and pay the dealer a commission to drum up sales. Yet, other dealers buy cars directly from private sellers, and then try to flip it for profit. If you choose this option, check whether the dealer has had the car inspected. The nice thing about buying from a dealer, is that you can often negotiate a good deal.
Private Sale – Buying a classic car from a private seller takes a lot more effort than the other methods, but it's a good way to score a good deal. Most of these guys are long-term owners who took great care of the machine and will want it to go to a good home.
Buying a Classic Car – for Beginners
So, you're new to the classic, vintage and antique buyer's market. Whether you've been bitten by the classic car bug, or simply want to go back to your highschool years when you drove a classic car, that's alright. Many people simply want to turn a rundown classic into a restored masterpiece. Yet, others choose to buy investment-grade cars, hoping to turn a profit later on. People buy classic cars for a myriad reasons, and it's important to understand your reasoning before you spend your hard-earned money on a rust-bucket you regret.
You might buy a project car to hopefully one day relive your past. It's important to note that it could take several years before the project is completed. During that time, you cannot drive the car because it is unroadworthy.
Of course, this scenario is ideal for a guy who loves fixing up things in their spare time. This project can keep you going for years to come. In some cases, you might spend a lot of time and money fixing up the car until it is in pristine condition, and then it might sit around a lot, with very little driving. In that case, it might not be a good investment.
If your intention is to buy an investment-grade classic, vintage or antique car that will sit in a protected, temperature controlled garage until you can sell it for more than what you bought it for, it's important to do careful research. Collectors are typically seniors who are giving up their hobby, or are dying. The one issue is that cars from the 1950s and 1960s have not appreciated in price in the last decade. On the other hand, cars that were popular in the 1970s to 1990s are appreciating. It is speculated that people who were children in that era, are now reaching middle age and they have money to spend on those classic cars.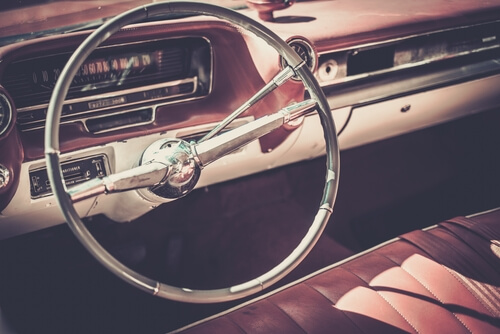 Classic Car Inspections
It's a good idea to bring in an inspector whenever you buy a used vehicle, whether it is sold by a dealer or a private seller. Car inspectors are experts who can provide a second set of eyes to ensure that the car you buy is the one that is advertised and that the owner's claims are just. They can help you remain objective about your reasons for buying the car and that the car is suitable for your needs.
Classic car dealers and local car clubs will be able to refer you to a good car inspector. Alternatively, you can call a specialist restorer to do the inspection, or a mechanic.
Collector's Cars Prices
When it comes to classic, vintage and antique cars, you will see all kinds of prices, and of course, conditions. In most cases, spending more money upfront will save you in the long run.
It's not unusual to see ads where owners claim to have invested much more money than the asking price. The reason for this is that restoration projects take many hours, and the older parts are harder to find and therefore more expensive. It's possible that the owner became bored and decided to sell the car. Or perhaps he is desperate for money. Maybe he's downsizing.
Either way, it's good to remember that the value of classic cars lies in sentimentality and scarcity, rather than practicality or functionality. The price you will pay when you buy a classic car is based on demand and condition.
Buying Your First Classic, Vintage or Antique Car
Although a rare vintage car might be alluring due to its small production run, and for the attention it will draw at stoplights, it might not be the best buy for a first-time collector. Why? Rare models are harder to restore due to limited parts availability. While more popular cars can be built out of a catalog, and you can easily order spares and in some cases even steel bodies, rare cars have less support.
Speaking of support, there are many classic car clubs for mainstream cars. It provides an opportunity for you to connect with likeminded people. You may not feel as part of a community if you have a rare car.
If your dream has always been to own a specific car, you might make the emotional decision to buy a rare classic car. It's normal. But bear in mind the fact that you will probably decide to sell the car one day. More common classic cars already have an established marketplace, which makes it easier to sell them.
Ultimately, your budget will determine the price range you're looking at, and that will determine the car you buy and how much time and money you invest in restoring it.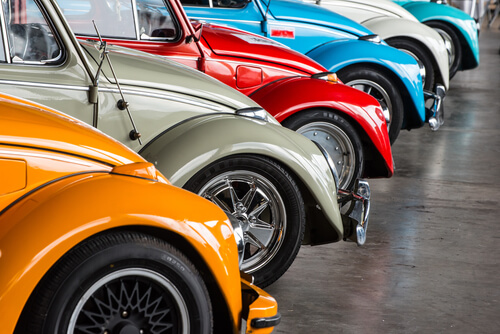 Bringing your baby home
Classic, vintage and antique cars are made to be looked at, and not driven across long distances. Then how do I bring my car home? Well, Nationwide Auto Transportation offers classic car shipping in enclosed car carriers. These trucks are designed to protect your antique car from the road elements and prying eyes.
By using vintage car transport, you don't have to tow a non-operational car across the country, and you don't have to put any more miles on your classic car. Used cars, particularly the older ones, often have electrical or mechanical faults, and should not be driven at all. If your car is scrapped, it may not be driven by law. The best option is to make use of Nationwide Auto Transportation's classic car shipping services.